Texas Finds Schools Are Failing Students With Disabilities
A state agency found that instead of assessing the needs of students with disabilities, four school districts charged them as truants.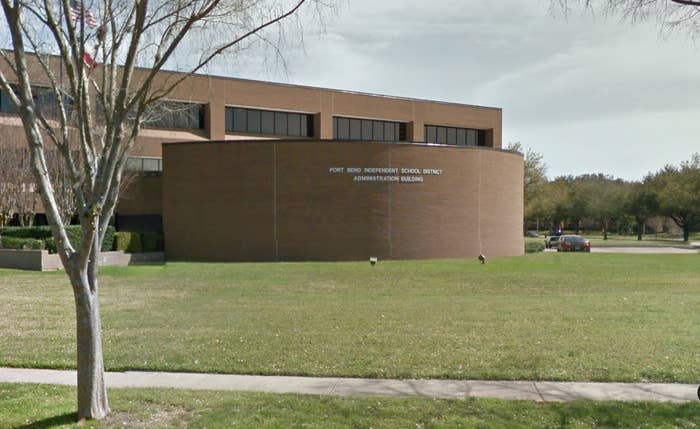 The Texas Education Agency has faulted four school districts for treating students with disabilities as truants without first determining whether their disabilities were the reason they missed school. In one case, a district actively encouraged a student to drop out. The districts will now be required to take corrective action, including in some cases additional training for truancy officers.
The findings follow allegations by three groups — Disability Rights Texas, Texas Appleseed, and the National Center for Youth Law — that schools had illegally used the state's truancy courts to deprive students of their right to a free, appropriate public education.
One truancy officer at Clear Creek Independent School District, near Houston, recommended that a student be ordered to leave school and get a general educational development (GED) degree instead, despite concerns that the student would not be able to pass the GED exam. The state agency found the practice "very troubling." At the Houston Independent School District, where two students had been dropped from the school's rolls because of repeated absences, the state found that the district had failed to inform the students' parents that the students had a right to re-enroll.
A spokesperson for the Houston school district said it was taking steps to address the state's findings and "is committed to providing all students with a quality education." The Clear Creek school district is asking the Texas Education Agency to reconsider its decision because it "may not have appreciated important facts involving the particular circumstances of the student that was the subject of the complaint," said a spokesperson, Elaina Polsen.
The advocates' complaint was filed in May of this year, while Texas's approach to truancy was facing criticism nationwide. A BuzzFeed News investigation published in April found that more than a thousand teens in the past three years had been sent to adult jail on charges stemming from truancy. In June, Gov. Greg Abbott signed a bill that made truancy a civil offense rather than a criminal one — meaning students can no longer be jailed for it — and that requires greater efforts to keep students in school before they are referred to truancy court.
The Texas Education Agency admonished the Fort Bend school district in its recent findings, saying, "Chronic absenteeism can involve many factors, including an undiagnosed disability, emotional disturbance, academic difficulties, bullying, home problems, social maladjustment, drug problems, economic issues and even boredom."
Amanda Bubela, a spokesperson for Fort Bend Independent School District, told BuzzFeed News that the district "believes that all students can reach their full potential, and we remain committed to meeting each student's individual learning needs."
Within a year, the four districts must come into compliance with state and federal standards for educating students with disabilities. If the districts fail to meet those standards, they may face sanctions by the Texas Education Agency.
UPDATE: This story has been updated to include a comment from Clear Creek Independent School District that was provided after the original story was published.
Alex Campbell is the London Bureau Chief for BuzzFeed News and is a deputy investigations editor. His secure PGP fingerprint is C99D 2577 74B1 8DF0 6E90 3CD7 DFF4 C0F2 2492

Contact Alex Campbell at alex.campbell@buzzfeed.com.