A number of Texas school districts are illegally using truancy courts to force students with disabilities to drop out of school, according to a complaint filed Wednesday by three advocacy organizations.
The complaint, lodged with the Texas Education Agency, alleges that more than a dozen school districts have improperly used truancy courts to push students with disabilities into GED programs, alternative schools, and mandatory homeschooling rather than providing required services in school.
The complaint also charges the education agency, which oversees the state's school districts, with failing to ensure that officials comply with state and federal protections for students with disabilities. The complaint was filed by Texas Appleseed, Disability Rights Texas, and the National Center for Youth Law.
"Our most vulnerable youth are being pushed out of a system that is supposed to provide opportunity and support," said Deborah Fowler, executive director of Texas Appleseed.
While advocates are hopeful that the state and school districts will act to fix problems, they said they could file a lawsuit if the agency does not take action.
An official at the Texas Education Agency said she could not comment because her agency has not yet formally received the complaint.
The complaint comes as Texas' truancy system, which treats missing school as a crime in adult courts, faces increasing criticism. In April, a BuzzFeed News investigation found that more than a thousand teens in the past three years have been sent to adult jail on charges stemming from truancy. Many students missed school while behind bars and fell further behind in classes. One student in Fort Bend county, a suburb of Houston, was dropped from her high school after a nine-day stint in jail because she couldn't pay $2,700 in truancy-related fines.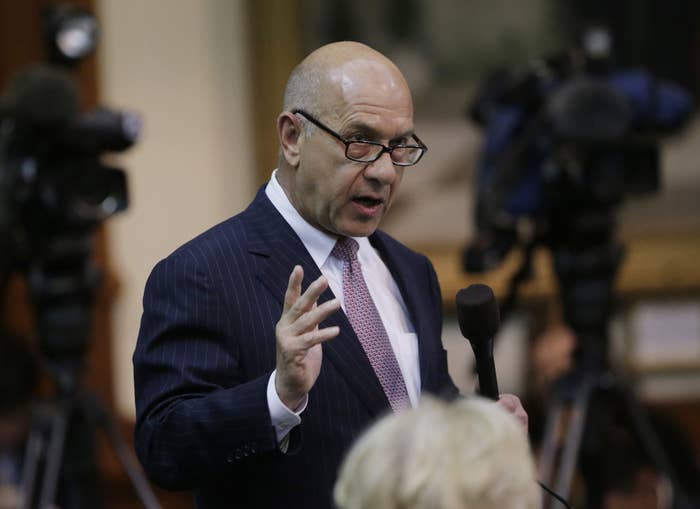 The legislature is currently considering major reforms that would decriminalize truancy. Those changes must be decided by June 1, the end of the legislative session, or be put off until 2017.
Advocates have criticized how the system treats all students, but say students with disabilities are particularly vulnerable. Texas Appleseed did an analysis, released earlier this year, that found that 6,423 students were ordered by the court to drop out of school between 2010 and 2013. One in five were students with disabilities, the report found.
Close to half came from 11 of the 13 school districts named in the complaint — Abilene, Austin, Clear Creek, Conroe, Ector County, Fort Bend, Fort Worth, Galena Park, Galveston, Houston, Pasadena, San Antonio, and Victoria Independent School Districts.
One student listed in the complaint, identified as J.W., has severe ADHD and was ordered to drop out of school and enroll in a GED program. He was then threatened with arrest if he did not pay his court fine.
Conroe Independent School District officials said in a statement that they are "proud of the quality education" they provide and would "review the concerns raised by the complaint and continue to make every effort to ensure the success of all students."