Texas May Stop Jailing Truant Students
A reform plan was sent to Gov. Greg Abbott that would make truancy a civil matter instead of a criminal one and end the practice of locking up students for missing school. The move follows a Buzzfeed News investigation into widespread jailing of teens.
A major reform of Texas' troubled truancy system was approved by the legislature Saturday afternoon and is now before Gov. Greg Abbott.
The bill, which makes truancy a civil matter instead of a criminal charge, seeks to end the practice of jailing students for missing school. It also requires school districts to take more steps to keep students in school before referring them to truancy court, and it reduces the fines that can be imposed.
The governor has until June 21 to sign or veto the bill, or allow it to become law without his signature.
"Governor Abbott will carefully consider any legislation that reaches his desk with the goal of making Texas better," said press secretary Amelia Chassé. She declined to comment further.
Texas is one of the only states that handles truancy as a criminal charge in adult courts.
In April, a BuzzFeed News investigation found that more than a thousand teenagers were sent to adult jail on charges stemming from missing school in the past three years. Some students were locked up because of unpaid fines issued by a truancy court and ordered to pay it off by earning "jail credit."
Once they were released from jail, some were pushed out of school. Kevin Reyes of Houston was pulled out of class and handcuffed. After serving a week and a half in jail to satisfy a fine, he said a truancy officer told him he was too far behind and could not return to school. Serena Vela, who lives in a Houston suburb, served nine days in jail to pay off a $2,700 fine associated with her truancy. She missed so many classes while in jail that her school district kicked her out. Another student from the Dallas suburbs was jailed for 11 days in solitary confinement and on suicide watch.
Buzzfeed News' reporting on the issue was cited on the Senate floor.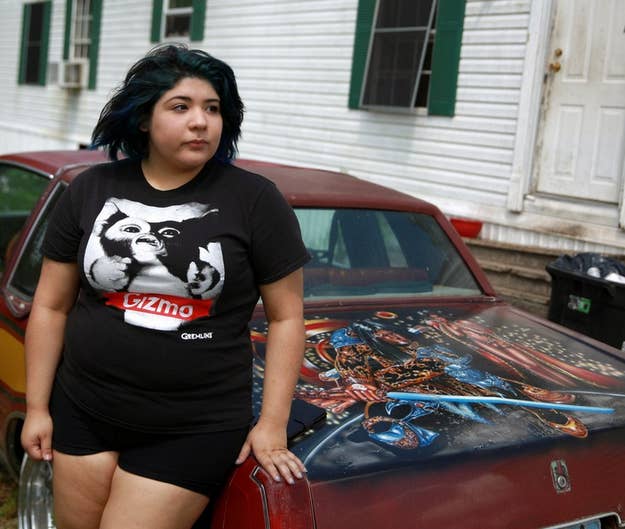 Truancy reform had a rocky path through the legislature, with last-minute amendments and challenges to the bill.
"I'm extremely relieved, obviously. It was a real nail-biter," said Deborah Fowler, executive director of Texas Appleseed, an organization that has spearheaded truancy reform.
An earlier attempt at reform two years ago was vetoed by then-Gov. Rick Perry.
Fowler said she expects that this time the governor will approve the bill, given the broad base of support from both sides of the aisle. If the bill passes, it means families struggling with homelessness and other issues associated with poverty won't end up with a criminal record, she said.
Still, the proposed reform does not please everyone. Democratic Rep. Harold Dutton Jr. voted against the bill today, arguing that it doesn't do enough to address the root causes of why children miss school.
"This bill does a lot of window-dressing but it does not get at the heart of the problem," he said in an interview with BuzzFeed News shortly after the vote. He said he plans to hold hearings in the near future to discuss other ways lawmakers can tackle truancy reform.
Families caught up in the system said they were pleased to see lawmakers working to make changes.
Frank Ward, who lives in the Houston suburb of Baytown, paid $950 from his Social Security check to get his 17-year-old grandson out of jail after one night behind bars for truancy charges. He said he wished something had been done in time to help his family.
"We're glad they're doing something," Ward said. "I'd like to see them take that whole system and rip it out."
Lyndsey Gaulden, who spent 10 days locked up in the Collin County jail on unpaid truancy fines in 2012, said she hopes the governor signs the bill so students like her no longer face that threat. "Nobody wants to go to jail," she said. "Ever."
CORRECTION
An earlier version of this post misstated the deadline for the governor to sign or veto the bill, or allow it to become law without his signature.
Alex Campbell is the UK investigations editor for BuzzFeed News and is based in London. His secure PGP fingerprint is C99D 2577 74B1 8DF0 6E90 3CD7 DFF4 C0F2 2492

Contact Alex Campbell at alex.campbell@buzzfeed.com.