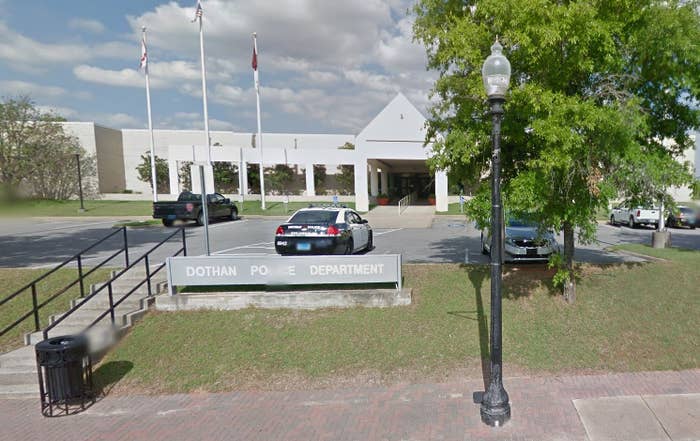 A former Alabama police officer told BuzzFeed News that he wrote some of the police documents at the heart of a complex controversy over claims of massive misconduct in a local police force.
The documents, which appear to come from internal investigations, formed the basis of some of the sweeping allegations made Tuesday on a blog called the Henry County Report that up to a dozen police officers from a Dothan police narcotics unit had planted drugs and weapons on black men for years. According to leaked documents, the story said, all of the officers were members of a white supremacy organization that had advocated for blacks to "return" to Africa. The report went viral but was quickly questioned.
Now, Keith Gray, a former sergeant in the internal affairs division of the Dothan police department, said in a brief telephone interview that he had written four of the internal police documents, including one from 1999 in which one officer raised concerns of "planting drugs" on suspects. But he did not provide the documents to the Henry County Report, he said.
The local police chief, Steven Parrish, also confirmed in a Facebook post that the documents "appear to be authentic," but he said they were "arranged and redacted" to promote "lies and fabrications," and that the real allegation was merely the improper storage of evidence, not planting evidence.
Thursday morning, the Southern Poverty Law Center, whose tweets had helped bring attention to the original blog post, took the unusual step of formally retracting those tweets.

A spokesperson for the organization said only that "at this point we can't verify the claims made in the story so we took the post down."
Jon B. Carroll, the author of the original blog article, said in an interview Thursday that he stood by his work.
Some of the documents on which he says he based his reporting are available on henrycountyreport.com, Carroll's blog. They suggest that allegations of planting evidence were brought to internal affairs dating back to the 90s. Carroll said he could not release the rest of them, however, until they had been more carefully vetted. "I don't want to inadvertently, in my rush to publish this or that, out someone who has a family and their career on the line," he said. "In the next six months, you'll have all 858 of them."

Gray, the former officer who confirmed the authenticity of some documents said a confidentiality agreement he signed with the department kept him from explaining further. Gray was one of the only black officers on the city's police force. Since leaving the force he has filed a discrimination lawsuit against the city of Dothan. He said he hopes that the judge in that case will release him from the agreement.