On a winter afternoon in 2015, NYPD Lt. Paul Gaglio grabbed an 11-year-old girl, threw her to the sidewalk, and cuffed her.
Gaglio stated under oath that the girl, accused of stealing a cellphone, tried to resist arrest through "intimidation, physical force, or interference," and that the two of them had slipped on a patch of ice.
But an independent police oversight agency that reviewed surveillance footage from a nearby storefront determined Gaglio had used a chokehold, a move that New York Police Department rules ban except in "exceptional circumstances" because it can injure or even kill. The investigators also raised concerns that in describing the incident, Gaglio had lied under oath — the surveillance video shows Gaglio throwing the girl to the ground, not slipping on ice. Lying about a "material matter" is a violation of department rules that, absent exceptional circumstances, is supposed to result in firing.
Gaglio wasn't fired. In fact, he suffered no penalty whatsoever.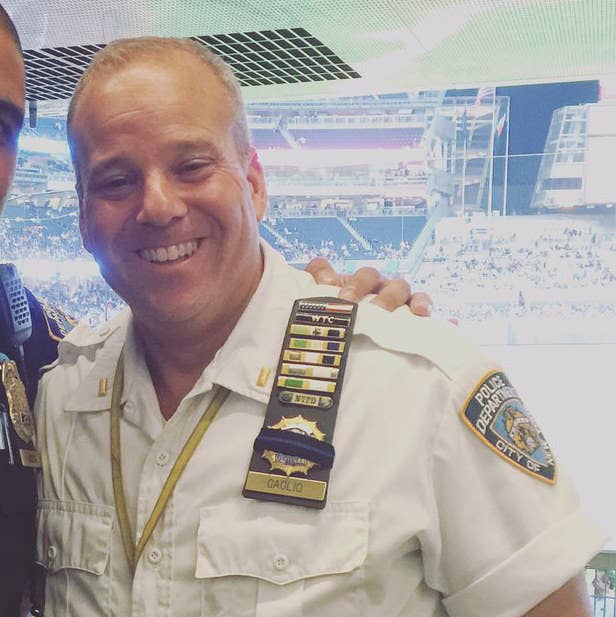 Confidential department documents and court records reviewed by BuzzFeed News show that in August 2016, the NYPD secretly declined to punish the lieutenant, determining that he had not used excessive force. Then-commissioner Bill Bratton went the extra step of shutting down an internal examination of the officer's actions, sparing Gaglio from standing trial in front of the department's in-house tribunal.
Today, Gaglio patrols Yankee Stadium, earning $163,000 last year. On Facebook, he has shared anti-gay memes, images denigrating Islam, and posts demeaning black people. (The posts were deleted after BuzzFeed News inquired about them.)
Gaglio is white. Angie, the 11-year-old girl he threw to the ground, is Latina.
One image he shared shows two black men in a store with the label "LOOTING" followed by this definition: "an act performed in urban communities to honor a recently killed person that nobody knew but you tell people he was like a son."

Other posts accuse Islam of promoting rape and domestic abuse, and claim same-sex couples are proof "America is in trouble."

In all interactions with the public, including on personal social media accounts, NYPD officers are prohibited from making "discourteous or disrespectful remarks" regarding another person's ethnicity, race, religion or sexual orientation. The department says it was unaware of the posts until BuzzFeed News' inquiry and is now investigating whether they violate department rules.

Got a tip? You can email tips@buzzfeed.com. To learn how to reach us securely, go to

tips.buzzfeed.com

.
Gaglio did not respond to multiple requests for comment.
Phil Walzak, an NYPD spokesperson, said the department determined the surveillance video clearly shows the officer approached the girl and tried to talk to her and at no point put his hands or arms around her neck.
Furthermore, he said, the girl did not tell investigators her breathing was restricted or that she was choked, so the maneuver was not classified as a chokehold. But the department's own rules do not say this is a requirement. Instead, a chokehold is defined as "any pressure to the throat or windpipe, which may prevent or hinder breathing or reduce intake of air." The NYPD has been criticized by the outside agency that investigated the incident for "mutating" its rules "to adapt to the NYPD disciplinary process, rather than the disciplinary process following the NYPD rule."
The department found the officer's use of force was appropriate given the girl's attempts to evade custody and determined his statement under oath describing the incident did not constitute a "false official statement."
Lou Turco, president of the union representing NYPD lieutenants, said the officer did absolutely nothing wrong. The girl, he said, was at fault: "She resisted. She ran. A lieutenant chased her. She tried to get away. They fell to the floor. He locked her up. End of story."
Turco declined to comment on the officer's social media posts, other than saying they had nothing to do with this case.
Gaglio's case is a stark example of the secrecy and the inconsistency with which the nation's largest police department polices its own ranks — and of the attitudes that can divide officers and the communities they are supposed to serve.
The NYPD, like many police departments, has struggled with racism on the force and accusations that its policies single out people of color for harsh treatment.
In recent years, the New York Daily News found, a white detective involved in the shooting of a black man came under scrutiny for Facebook posts that included telling people to "stop acting like anyone owes you anything. Slavery ended 149 years ago." Another officer was called out for posting a video of herself encouraging a toddler to use the n-word. And a sergeant came under investigation for calling Dominicans "crazy" and "stupid."
The department only recently concluded legal battles that erupted after the Associated Press exposed its clandestine surveillance of Muslims and is still in court over unconstitutional stop-and-frisk tactics, which disproportionately targeted blacks and Latinos.
For years, the NYPD has fought to keep its internal disciplinary practices secret. For the most part, courts have agreed. As a result, residents of New York have almost no way of finding out which officers patrolling their streets have been accused of serious wrongdoing, such as assault or lying under oath, and whether they received any punishment as a result.
Earlier this year, a BuzzFeed News investigation based on hundreds of internal disciplinary records revealed that the NYPD's secretive disciplinary system was often arbitrary, allowing cops repeatedly found guilty of serious misconduct to keep their jobs while forcing out other officers who blew the whistle or committed lesser offenses.
In response to that investigation, Police Commissioner James O'Neill, who took charge in September 2016, said he takes discipline very seriously and is troubled by the perception that the NYPD tolerates officers' misconduct. He also announced the creation of an independent panel of federal prosecutors to scrutinize the disciplinary process, which is expected to release its report in January.
"A lot of the issues that have been raised in the public dialogue on discipline are being addressed in the panel's work," said Walzak, the NYPD spokesperson.
To date, the department has not provided any evidence that disciplinary procedures have changed under O'Neill. And the commissioner has kept Kevin Richardson — one of the key officials who decided not to punish Gaglio — in charge of determining which officers will face serious disciplinary charges.
Former commissioner Bratton and New York City Mayor Bill de Blasio — who appointed Bratton — declined to comment on the case, though a de Blasio spokesperson added that he supports the "external review to strengthen the Department's disciplinary process."
Jonathan Darche, executive director of the Civilian Complaint Review Board, the independent agency that investigated the 2015 incident and determined Gaglio had used a chokehold, said "the publicly available video speaks for itself." Had the NYPD commissioner allowed the officer to be prosecuted at an internal disciplinary trial, "I am confident that our prosecutors would have proven misconduct occurred," he said.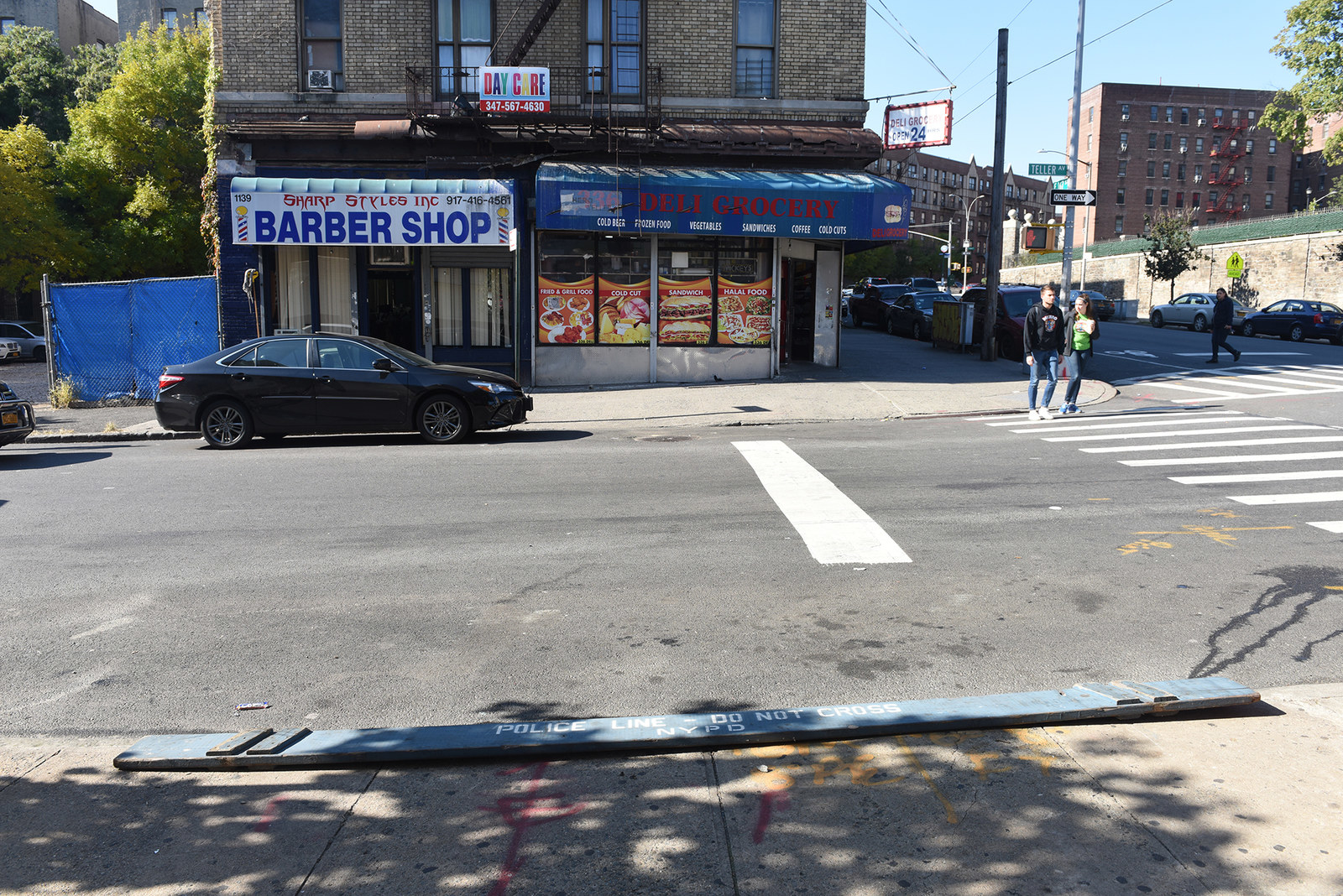 On that February afternoon in 2015 in one of the toughest sections in the Bronx, Angie, a sixth-grader at the time, was walking home from school when she came upon a group of boys hurling snowballs at a cab driver. He jumped out of the car, chased the boys down the block, and accused them of stealing his phone. Angie said she hung around because her schoolmate wanted to watch the drama unfold. (BuzzFeed News is omitting the girl's last name because she is a minor.)

Cops from the 44th Precinct responded. The area they patrol has been one of the most brutal in the city, and that year alone, shootings spiked over 150%.
The cab driver said Angie was involved in the theft. Lt. Gaglio called her over. Later, he said she became belligerent and uncooperative, yelling, "Fuck you, I'm not going anywhere" at him; Angie said she wanted to explain that she wasn't involved, but the officer didn't even try to talk to her before grabbing her arm.
What happened next takes only a few seconds on the surveillance footage captured from a nearby storefront: Gaglio grabbed her and tackled her.
The officer's sworn statement said she "continued to flail her arms and thrash her body, preventing me from placing handcuffs on her." But the video shows that after the 11-year-old falls on her side, the officer rolls her onto her stomach and pulls her left hand around to the small of her back. She places her right hand in the same position. For a moment, that hand moves up to her chin but then returns to the small of her back, at which point Gaglio puts her in handcuffs.
Angie was arrested, charged with resisting arrest and possession of stolen property, and detained at the precinct for several hours.
For months, Angie's family heard nothing about the case and assumed prosecutors had decided not to move forward. In May 2015, they notified the city that they planned to file a lawsuit alleging that Gaglio assaulted her. The following month, city prosecutors pushed forward with juvenile delinquency charges against her for criminal possession of the cellphone and resisting arrest.
Robert Herbst, Angie's lawyer, calls that retaliation.
"Approximately four months elapsed between the arrest and the filing of the charges of criminal possession and resisting arrest. That alone is unusual," Herbst said. "The only intervening event in those four months was the filing of our Notice of Claim in May, making clear that we intended to sue Lt. Gaglio and the City."
The City Law Department disputed this claim.
"A decision to file a delinquency case is never based on anything related to a civil lawsuit or the possibility of one," a spokesperson said. "Juvenile delinquency cases are filed only after an investigation and legal analysis."

These juvenile charges against Angie were later dismissed.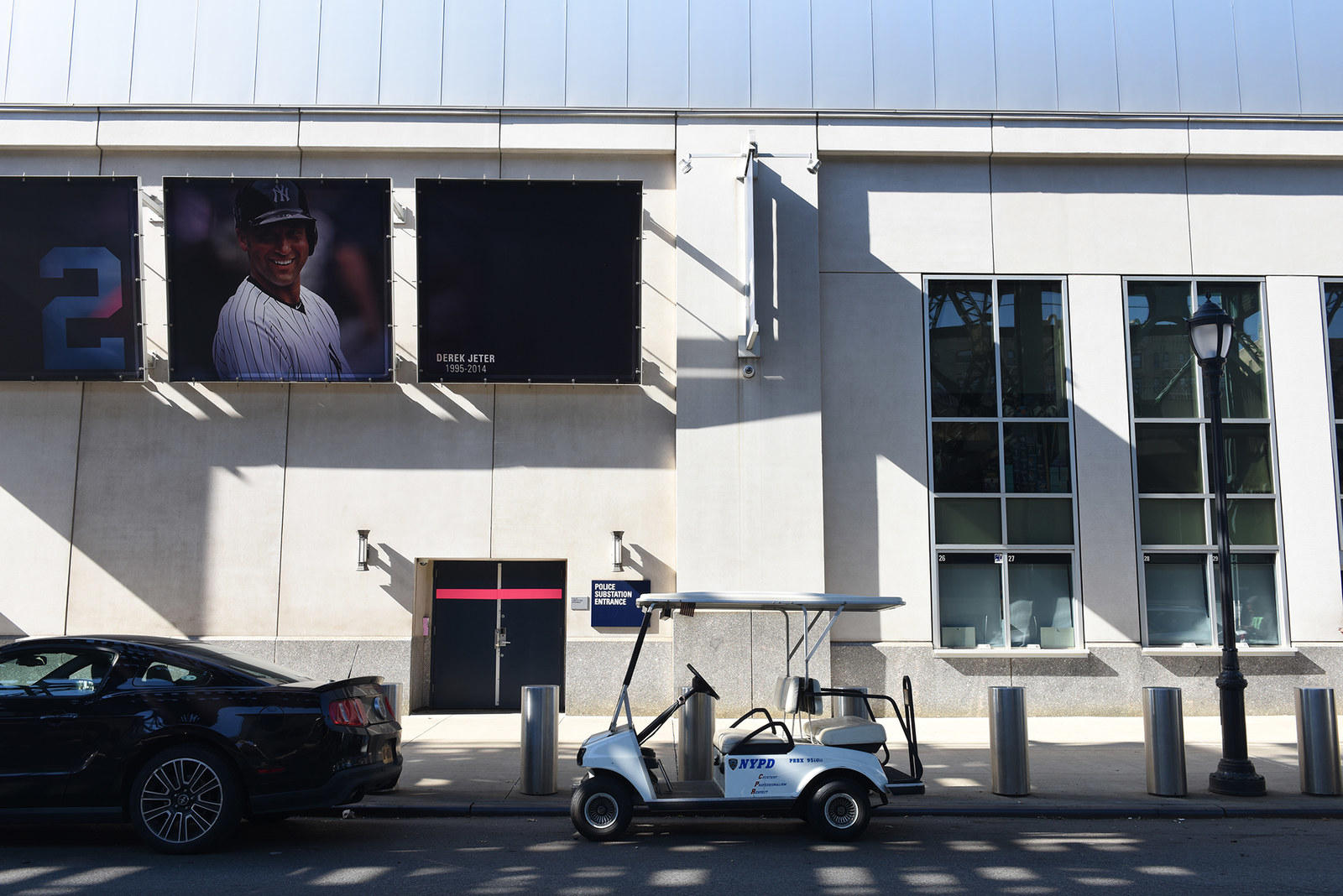 Angie's family also filed a complaint with the Civilian Complaint Review Board, an independent city agency tasked with investigating New Yorkers' complaints about police misconduct. The board substantiated her allegation and determined that Gaglio should be prosecuted at an internal NYPD trial for using excessive force. It also sent an official complaint to the department's internal affairs bureau, urging it to investigate Gaglio for making a "false official statement."
Got a tip? You can email tips@buzzfeed.com. To learn how to reach us securely, go to

tips.buzzfeed.com

.
The Civilian Complaint Review Board investigates complaints against officers in four categories — "force, abuse of authority, discourtesy, and offensive language" — but leaves allegations of lying to the department to assess. In 2017, the department substantiated four of the agency's 15 referrals. In response to questions about this incident, the agency told BuzzFeed News it is examining its policies around what allegations it refers to the NYPD.
The CCRB's finding was the first step in the process that can result in serious penalties for an officer or potential termination. But the oversight agency itself has little power; the police commissioner can overrule its recommendations. If that happens, the officer can walk away without any repercussions.
That's exactly what Bratton did for Gaglio.
As part of his rationale, Bratton cited the fact that Gaglio had no disciplinary record. Although the officer may have never been disciplined, public court records show that he had been named as a defendant in three civil rights lawsuits over the past 15 years.
In 2003, a Bronx couple claimed Gaglio and other officers entered their apartment, assaulted them, and falsely arrested them for gun possession. In 2009, Gaglio and other officers were accused of roughing up members of a family by throwing them to the ground, into a parked car, and up against a wall. That same year, Gaglio was also accused of overseeing a false arrest. All three cases ended in settlements, and the city paid a total of $102,500. Neither Gaglio nor any of the other officers involved admitted any wrongdoing in these cases.
The department has been repeatedly criticized for not adequately considering lawsuits when assessing an officer's record. The department declined to comment specifically on whether these three suits were considered when making a decision in the case of 11-year-old Angie.
In July 2018, New York City and Angie settled her lawsuit for $87,500, not including attorney's fees, a spokesperson for the City Law Department confirmed. Gaglio admitted no wrongdoing.
Angie's attorney, Herbst, said the incident has had a "devastating traumatic effect" on her. More than three years after her encounter with Gaglio, Herbst said, she still avoids police officers and becomes defensive with teachers and other authority figures, and has begun crying in her sleep. ●