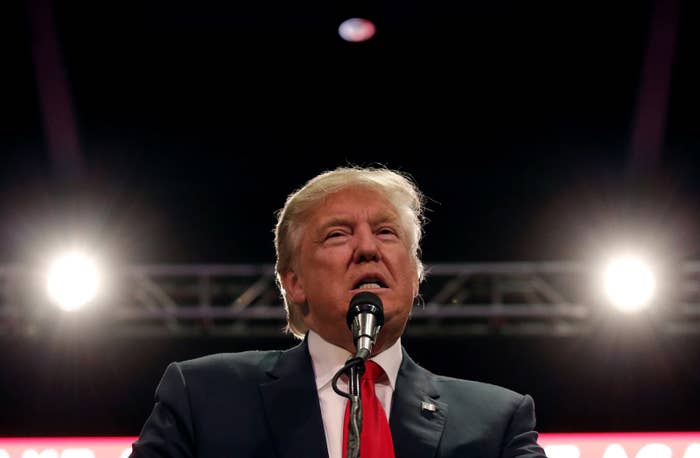 On Saturday, the New York Times published portions of Donald Trump's tax returns showing that he declared a $916 million loss in 1995. Declaring such a huge loss could have allowed him to legally avoid paying federal income taxes for a period of time, the Times reported.
But most of Trump's finances are still shrouded in mystery. Unlike every other modern presidential candidate, he hasn't released his tax returns. And his privately held companies aren't compelled to release financial details.
One major exception to that veil of secrecy: In the early 1990s, Trump's companies filed several major bankruptcies, and the massive court filings in those bankruptcies have been a key part of previous reporting on Trump's finances.
But those files — totaling thousands of pages — have not been available online before today, though they have been pored over by reporters at a range of outlets. With Trump's finances the source of intense speculation and interest a month before the election, BuzzFeed News is making them available in full for the first time.
(We are posting the most complete record available. A clerk at the bankruptcy court told us that some of the filings are missing from their records.)
The documents are, in particular, court filings from three of his bankruptcies in 1991 and 1992:
Those bankruptcies almost certainly contributed to the loss he reported in his 1995 taxes.
The documents provide a glimpse into Trump's business tactics. "He was a brutal and ruthless negotiator," Bryant Simon, professor at Temple University and author of Boardwalk of Dreams: Atlantic City and the Fate of Urban America, told the Washington Post. "People paid the price."
The Post reported that, in the Taj Mahal Casino bankruptcy, large institutions took the biggest losses, but "many small-time investors who had bought the bonds, directly or through retirement funds, also suffered losses … so did the small-business owners who sold Trump paint, equipment, food, limousine services, and much more. Many were eventually paid only a fraction of what they were due."
A New York Times review of the court records, as well as other filings, found that despite his claims to the contrary, there is "little doubt that Mr. Trump's casino business was a protracted failure."
Trump has touted his bankruptcies as a savvy business move.
"Don't forget, I'm the king of debt, I love debt," he told Wolf Blitzer of CNN in May.
Tim L. O'Brien, executive editor at Bloomberg View and author of TrumpNation: The Art of Being The Donald, reported that Trump had a very different view of bankruptcy a decade ago. He "told me that he wanted to avoid bankruptcy at all costs because he felt that it would permanently taint him as a failure or a quitter," O'Brien wrote.