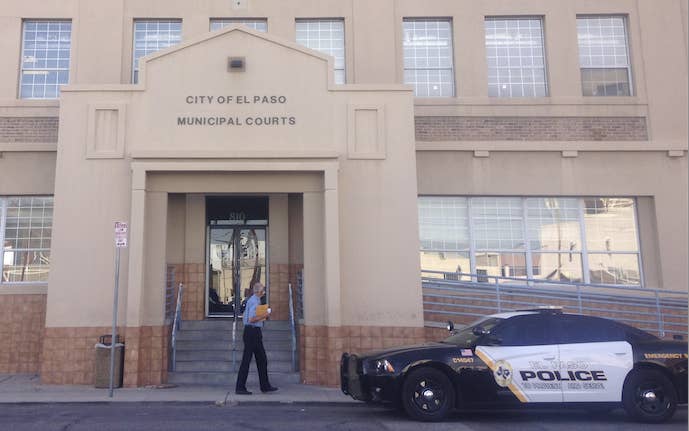 EL PASO, Texas — El Paso's city council has unanimously asked city leaders to review the practices of the municipal court, which a BuzzFeed News investigation found routinely sends people to jail for unpaid traffic tickets without first assessing the defendants' ability to pay. The city manager and municipal clerk were asked to find ways to better inform the public of their rights, to provide the council with monthly statistics from traffic court, to assess the city's debt collection process, and to present recommendations in 90 days.
Rep. Claudia Ordaz brought the matter before the council, which discussed it on Tuesday. The two-hour-long session was closed to the public because council members were consulting with the city's attorneys.
Unanimous Supreme Court rulings and Texas statute require municipal judges to assess defendants' financial situations before sentencing them to jail for unpaid fines. If a defendant is unable to pay, the judge must offer community service as an alternate penalty. BuzzFeed's investigation found that El Paso judges often ignore these requirements, sentencing people who cannot pay to days or even weeks in jail. In response, legal advocates have demanded that the court comply with the law.
Ordaz said she wants to work with the city manager's office to let people know there are alternatives to sitting out their fines in jail. "Municipal courts are often the public's first experience with the justice system, and oftentimes they may not know the options and rights available to them," she said at the meeting.
Stephanie Welch, a local attorney, told council members that some of her clients had lost their jobs and housing as a result of being locked up for minor fines. "It is urgent that the city council take what steps it can to rectify this problem that has been exposed by news reports," she said. "Every day people are arrested for these fines and are being put through this system. Every day the constitutional violations are ongoing."