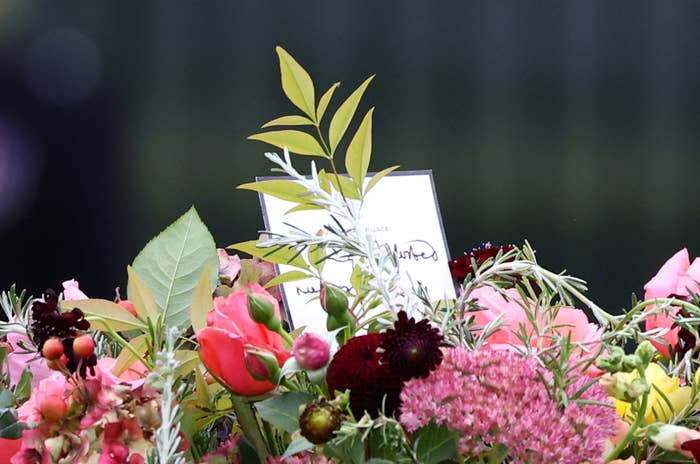 The only flowers on top of the Queen's coffin during her funeral were a bright wreath of pink, purple, and yellow flowers gifted by the new king, including garden roses and myrtle grown from her own wedding bouquet.
On top of the flowers was a note from King Charles III to his mother that read, "In loving and devoted memory, Charles R."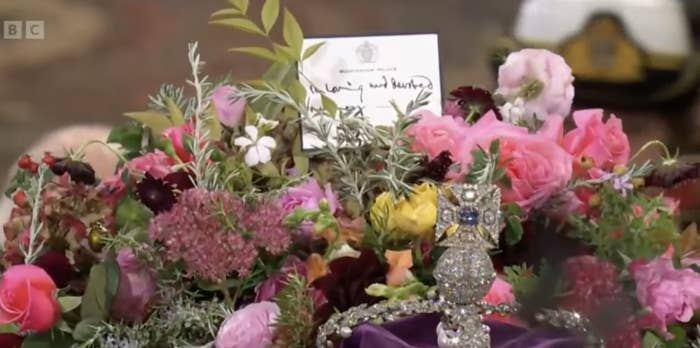 After 10 days of mourning, the United Kingdom held a funeral for its longest-reigning monarch, Queen Elizabeth II, on Monday.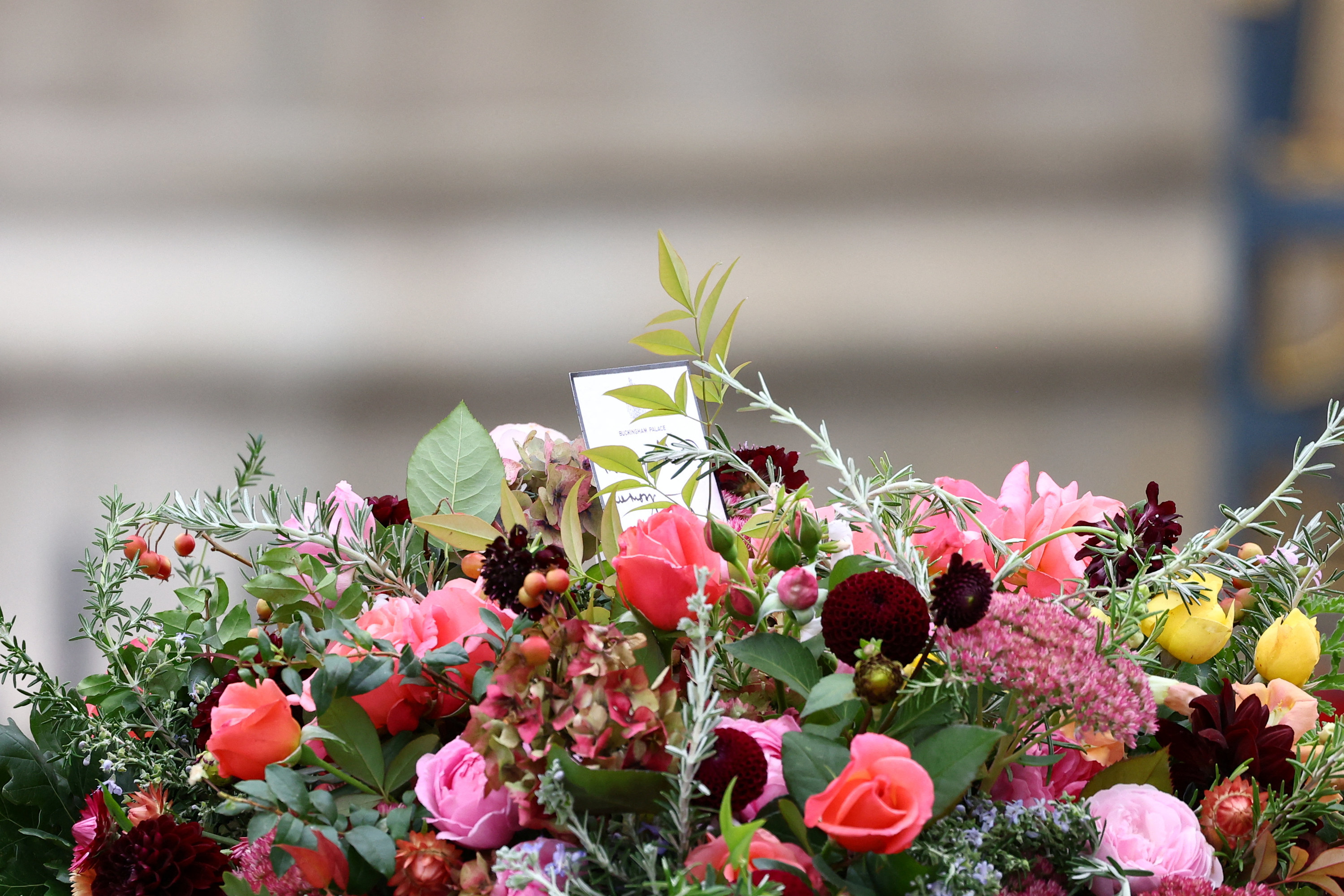 The Queen's coffin, topped with the Imperial State Crown and the royal standard among other regalia, was carried from Westminster Hall to Westminster Abbey.
The flowers in the wreath on top of the coffin were cut from the gardens of Buckingham Palace (the Queen's residence in London), Clarence House, and Highgrove House, where the King has lived for decades.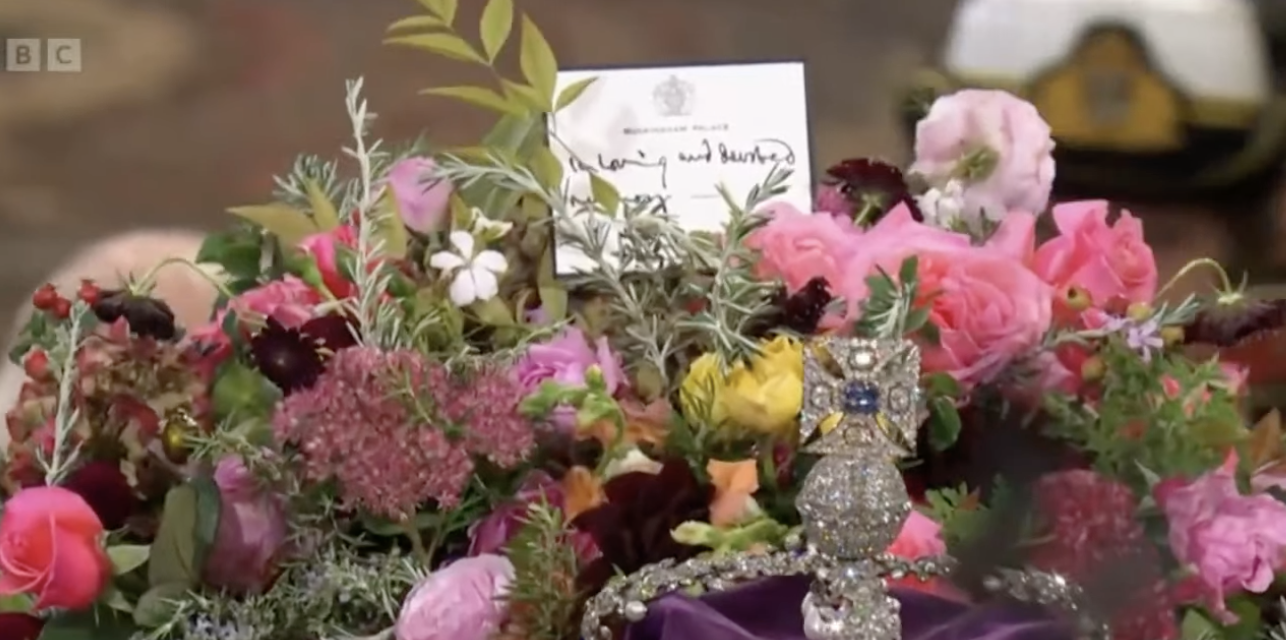 In a statement, the palace said the arrangement is symbolic: rosemary "for remembrance," English oak for "the strength of love," and myrtle for "a happy marriage."
The latter was cut from a plant grown from the Queen's 1947 wedding bouquet, after her wedding to Prince Philip.

But there was a brief unexpected visitor during the formal proceedings.

A spider emerged from the floral arrangement to crawl onto the note from the King, and Twitter responded, of course, with jokes.

According to the palace, the arrangement's gold, pink, and burgundy reflect the royal standard, the flag flown to represent that a monarch is at their residence.