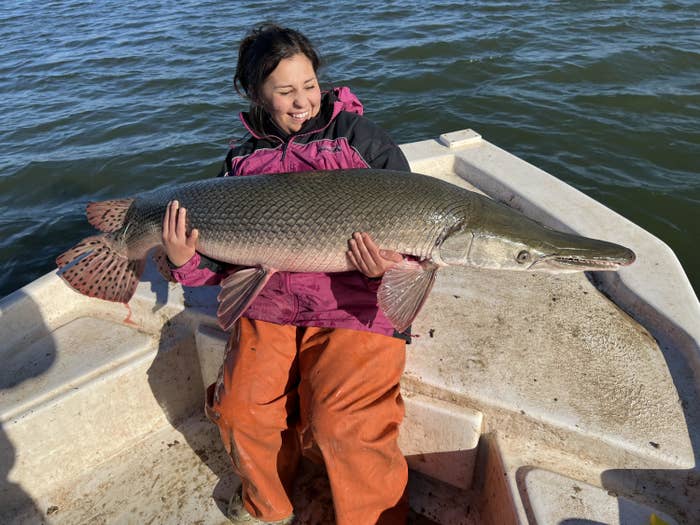 It's rare to find a government agency's social media presence extremely charming, but Oklahoma's Department of Wildlife Conservation has gotten me interested in office politics and the fish population in a random state I've never visited.
One of the department's most viral posts was a meme about people finding drugs in their Halloween candy last October. Since the ODWC's job is to manage the public's interaction with the outdoors, the dangerous drug of choice was an invasive silver carp hidden inside a Milky Way.
The tweet succeeded by the standards of any silly brand social media account. In a follow-up TikTok, ODWC social media coordinator Sarah Southerland delivered the news to Game Warden Wade Farrar that their post had caught the attention of Chrissy Teigen.
His reaction was understated, to say the least — Farrar mumbled "great" when he noticed her recording, then proceeded to not pay any attention to what she was saying.
Southerland, who is 27, is constantly juggling three phones — one that belongs to her, one that she uses for work, and one that's just for TikTok because Oklahoma banned the app on government-issued devices. She coordinates the ODWC's award-winning social media presence with input from volunteers who have other jobs throughout the wildlife department.
"It really is a team effort," she said.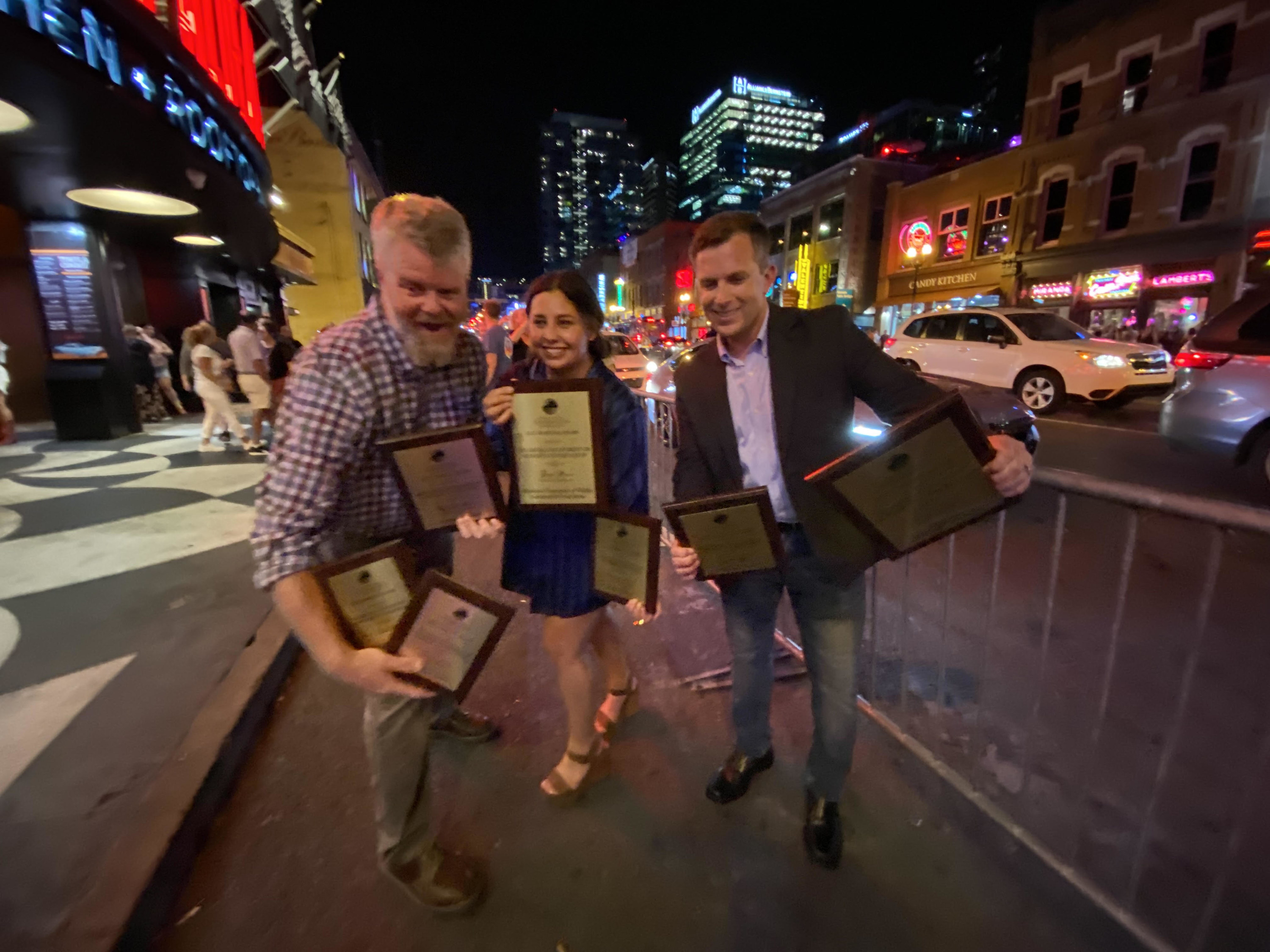 After her Teigen TikTok went viral as well, commenters likened her office interaction with Farrar to that of the bubbly go-getter Leslie Knope (Amy Poehler) and no-nonsense Ron Swanson (Nick Offerman) from Parks and Recreation.
"Did I just watch a parks and rec episode," one user wrote. "Typical Leslie Knope and Ron Swanson interaction haha," another said.
Southerland told BuzzFeed News that most of her coworkers haven't watched the show, partly because it hits a little too close to home. For the record, she's not Knope — that would be her boss, Kelly Adams. She identifies more with the chaotic entrepreneur Tom Haverford (Aziz Ansari).
Her pranks and jokes are often featured alongside genuinely informative posts about wildlife and conservation.
"It's … it's just … it's the best wildlife department social media in human history," author and YouTuber John Green wrote in a TikTok comment. "Civil servants gone mad with clout power," another person wrote on Twitter.
The first ODWC post to go massively viral was a January 2022 tweet about not letting mountain lions come into your house. That idea came from Darrin Hill, a videographer. Southerland didn't write that one but was in charge of managing the replies.
"A pipe burst in my house that day, so it flooded. Meanwhile, I'm getting texts that we're going viral and Ryan Reynolds is tweeting at us," Sutherland said. "I ended up at an Airbnb with all of my possessions being kind of mean to people in the replies because I was in a bad mood."
Southerland's goal is to help scientists and park rangers, who have fundamentally interesting but offline jobs, figure out how to share their knowledge to keep the public informed and entertained. She's outdoorsy — some of her hobbies include hiking and ice climbing (which is what it sounds like) — and her job sometimes has her on intense excursions.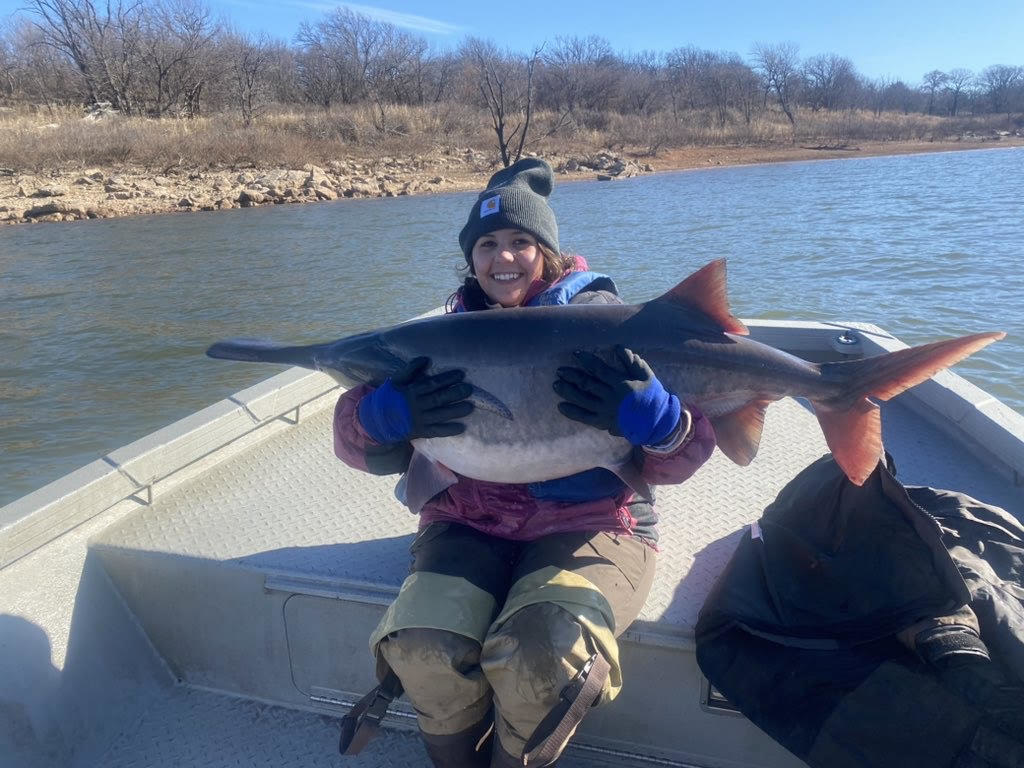 She recently went on a boat with fishers and biologists to film them catching and tagging fish. It was freezing, the boat was rocky, and she was doing her best to shoot video of the trip and help them collect data. Southerland said she wasn't the only one who threw up that day.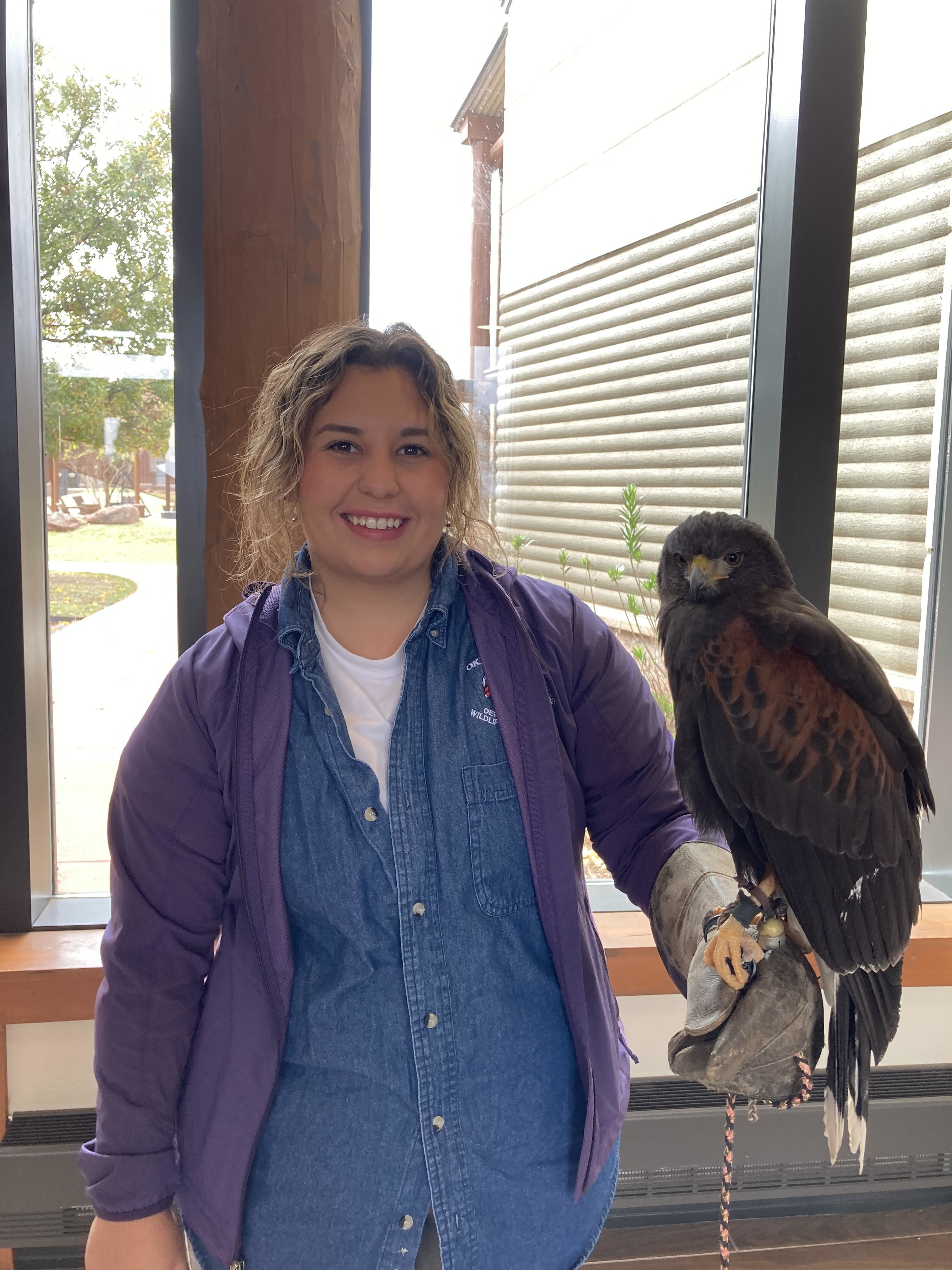 One of Southerland's top aspirations is to film bear cub tagging, because someone has to hold the baby bears so their body temperatures stay regulated as they're momentarily separated from their mothers. It's a highly coveted job that the Oklahoma Wildlife Conservation Foundation, which raises funds for the OWCD, auctions off at its yearly gala.
"Everyone wants to hug the babies. Blake Shelton has done it," Southerland said. "It's my goal to weasel my way in there."