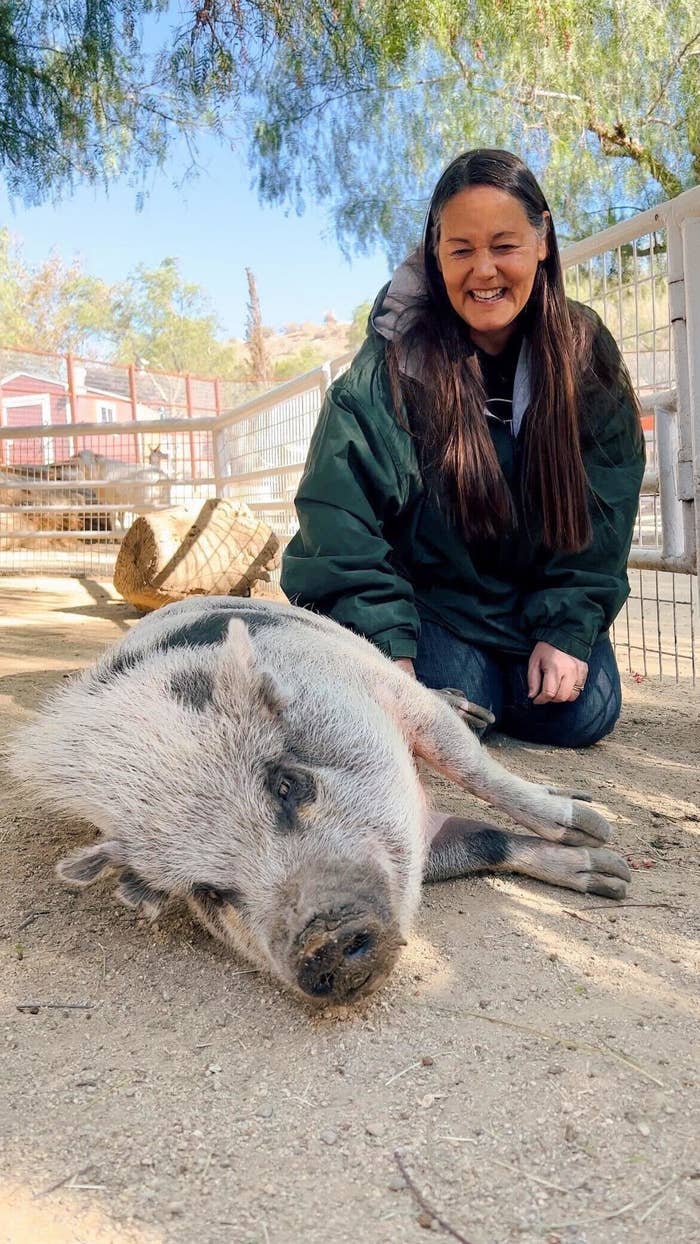 A pig that Logan Paul rehomed two and a half years ago has recovered from a life-threatening infection after being found abandoned in a California field.
The Gentle Barn, a nonprofit animal sanctuary, wrote in a viral TikTok that it found the animal, whose name is Pearl, next to a dead pig.
"She's clearly been through so much trauma that we can't begin to imagine, but she's now safe with us," the TikTok caption says.
The rescue didn't name Paul, an influencer and YouTuber who rose to fame with his brother Jake, but noted that it knew Pearl had been acquired for online fame.
"From what we've been told, it's believed she was purchased originally from a breeder by an influencer," the caption reads. "People often buy 'mini pigs' or 'teacup pigs' for clout online, believing they will stay small. When they inevitably grow very large and have many unexpected needs, they're sadly discarded."
Internet sleuths quickly noted in the comments that Paul had been the original owner. In a February 2020 tweet, he wrote that when he bought Pearl a year earlier, he thought she was a mini pig, but she's not.
A spokesperson for the Gentle Barn wrote in a statement to BuzzFeed News that those perpetually small pigs don't actually exist and choosing to adopt one should be a lifelong commitment.
Paul said in an email to the Gentle Barn, first obtained by TMZ, that he rehomed the pig to a horse farm in April 2020 before he moved from Encino, California, to Puerto Rico and wasn't aware that she had been rehomed again. The YouTuber said that while Pearl was in his care, he treated her "like the princess she is" but couldn't take her with him on his move.
"It's shocking and heartbreaking to hear the state she was found," Paul wrote. "I wanted to reach out personally and say thank you for taking her in."
Paul wrote that he planned to send a "token of his gratitude" to the sanctuary, but the spokesperson has not yet confirmed if that has been received.
The YouTuber faced backlash online for rehoming the pig in the first place.
"Logan never ceases to disappoint me," a TikTok commenter wrote. "@LoganPaul that's so heartbreaking that you could actually do something like this," another said.
"Whether it was directly Logan Paul or not, influencers need to stop getting pets just for content and then abandoning them when they realize they take a lot of time and care," one person tweeted.
The statement from the Gentle Barn said that since coming to the sanctuary, Pearl has had her teeth examined and her "grossly overgrown" hooves trimmed. She had also been treated for a potentially life-threatening infection, among other things.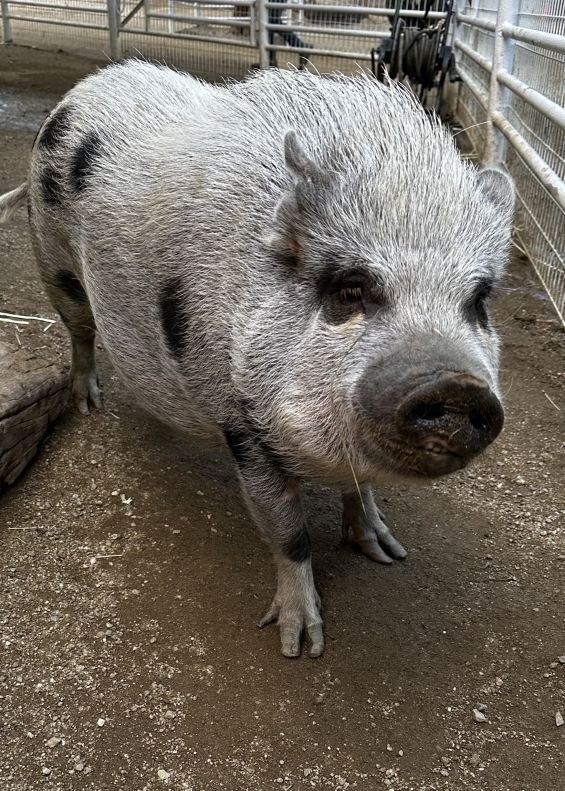 She has been "fully accepted" by the other potbelly pigs at the sanctuary.
"We're feeding her organic fruits, veggies and grains to get her healthy and full of energy and giving her sound therapy," the statement said. "Pearl and her new potbelly pig family are now exploring together during the day and sleeping together at night. Her best friend is our pig Barry — they even snuggle together."