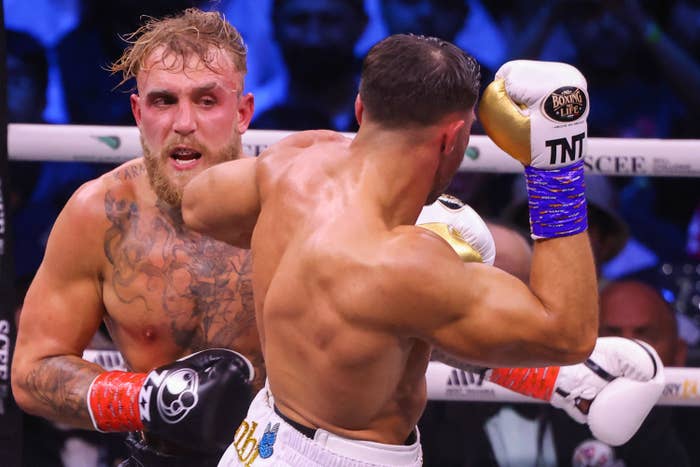 After years of trash talk leading up to the fight, influencer-turned-boxer Jake Paul just lost his first match against boxer-turned-influencer Tommy Fury. What's truly surprising is how well Paul is handling it.
"Don't judge me by my wins, judge me by my losses," Paul tweeted after the match in Saudi Arabia on Sunday. "Congrats to Tommy, his team and his family."
The long-awaited match between the internet-famous boxers had twice been rescheduled — once in December 2021 when Love Island star Fury was injured, and again in August 2022 when Fury was denied entry to the US. Paul was favored to win the match. Even Drake put money on him.
Paul, a YouTuber once notorious for his ability to piss people off and spark mayhem, has considered himself a professional boxer since 2020. After winning several matches against aging MMA fighters and fellow YouTubers, naysayers predicted that he would lose to a professional boxer like Fury, who comes from a dynasty of champions. They were right, and they've been gleefully celebrating that.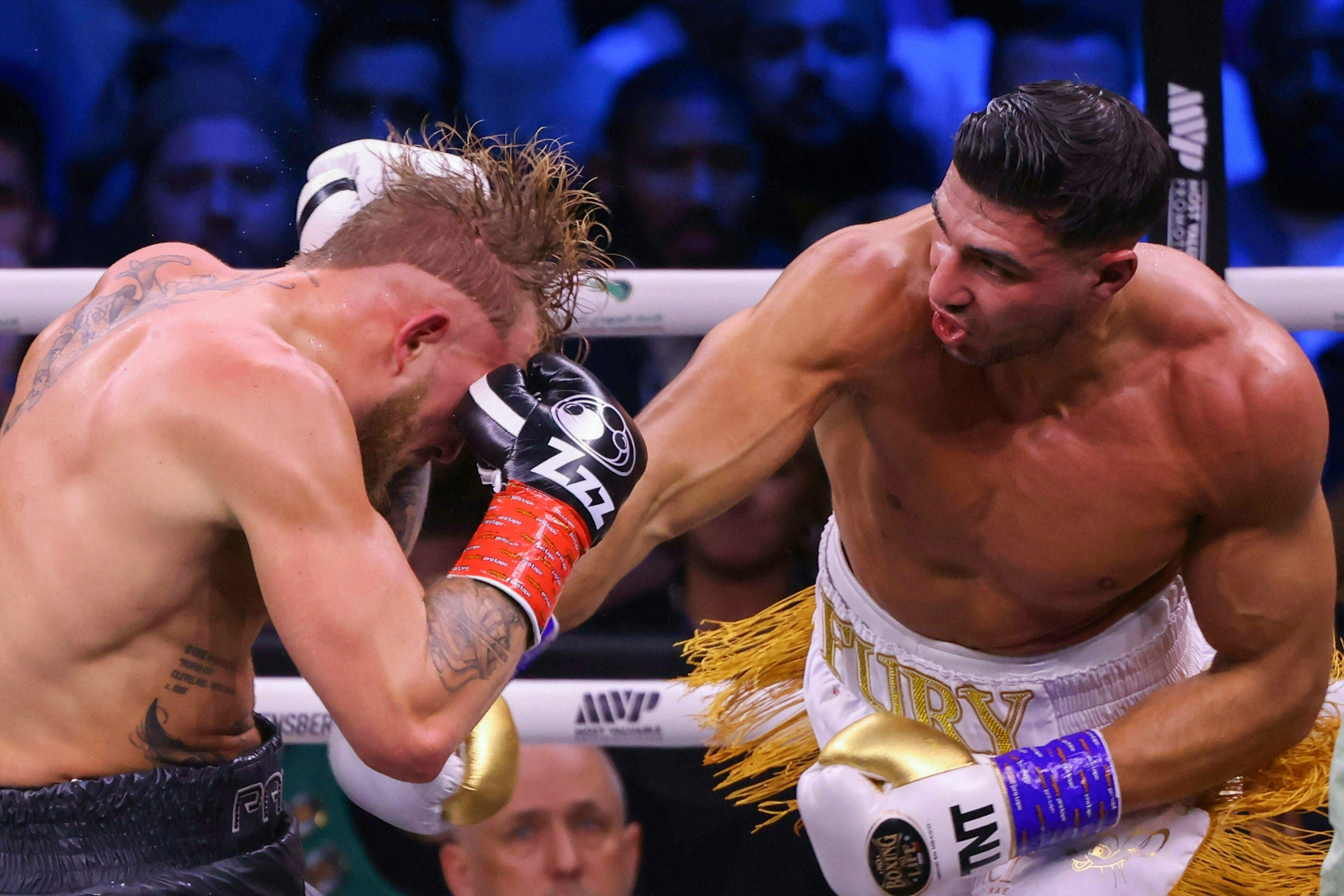 Paul's loss was a split decision after eight rounds. Paul knocked Fury down, but Fury landed far more punches.
For Paul, it has been his quest since 2018 to be taken seriously as a boxer — a difficult feat for someone who has previously starred in a Disney Channel show and released diss tracks against other creators as the leader of a content house known as Team 10. He's been accused of scamming fans, damaging property, and assaulting women, which he denies.
Instead, Paul channeled the public perception of him as a villain into his boxing persona. The sport encourages trash talk and big personalities, which in turn drives pay-per-view purchases. Paul's experience as a content creator has only increased his theatricality as a boxing villain. He even uploaded a skit of himself and his girlfriend mocking Fury in June 2022, which has 1.4 million views.
Boxing fans and influencer haters have been tuning in to see a destructive YouTuber with an inflated ego lose. They finally got what they're paying for, and Paul is cashing in.
Paul's acceptance of his loss comes as such a surprise. One would think that a villain would go down swinging rather than admit defeat, but Paul hugged it out with his opponent and assured his young fans that he would be back. In July, he told BuzzFeed News that he was eager to be taken seriously.
​"You have Floyd Mayweather. Then there was Conor McGregor. And guess who's next? Me," he said at the time.
Maybe practicing good sportsmanship after a loss will encourage more boxers to fight him, increasing his opportunity for profit. But maybe it will just make it less fun for viewers to pay $50 to watch him get punched in the face.