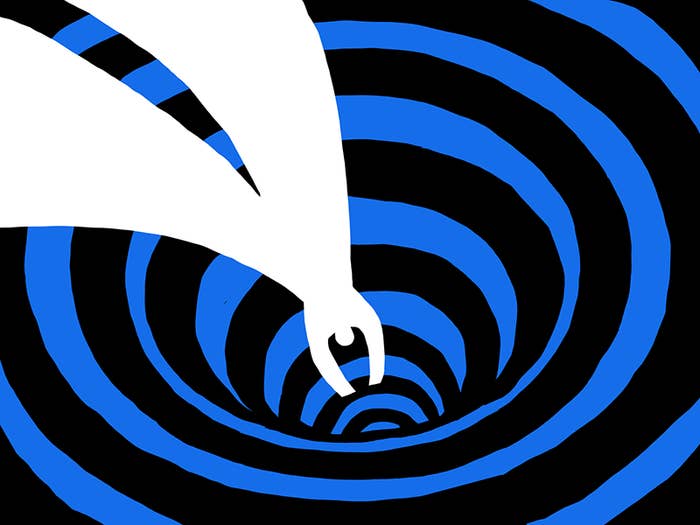 This is an excerpt from Please Like Me, BuzzFeed News' newsletter about how influencers are battling for your attention. You can sign up here.
As a creature of the internet, nothing soothes me quite like settling into a bizarre little online corner and making myself an expert in something so obscure that it's embarrassing to talk about offline. Some recent favorites have been ASMR YouTuber drama, vintage creepypasta, and Reddit discourse about the TV show Nathan for You. Tripping (metaphorically) down a rabbit hole is a great way to escape the monotony of the discourse and the pressures of mainstream social media. Rabbit holes can also just be fun and educational places to immerse yourself.
I recently attended VidCon, and I asked dozens of creators there — some of the most online people you can imagine, as they earn their livelihoods through posting — what internet rabbit holes they've gone down lately. Here's what they told me:
"I'm obsessed with a Facebook group where we look at ceramic pictures on tombstones. They'll post a photo of a tombstone, and then someone does research on the person and how they died. I love creepy stuff. I have a hearse. Actually, I've had three before this. They're really cheap, and so is insurance. You throw a bed in the back, and they're perfect for driving."
—Celina Myers (@celinaspookyboo), comedian and podcaster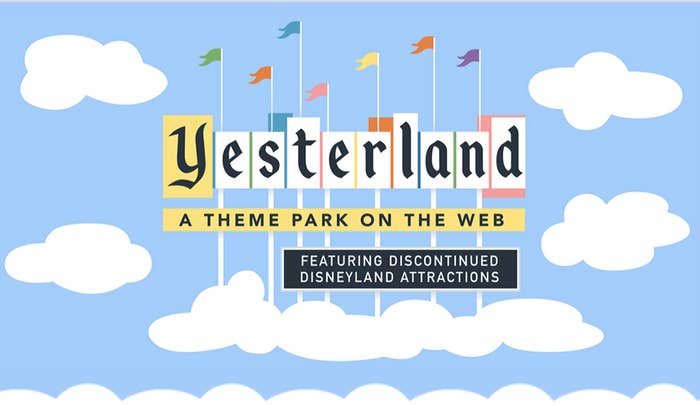 "Right now, I'm obsessed with reading about Beanie Babies. But my first love on the internet was researching old theme parks. There's this site called Yesterland that talks about Disney attractions, and now there are a lot of YouTube channels that do the same thing. I'm also into ghost trains. I kind of got back into Neopets for a minute, but they put all their money into NFTs, and now there's only like five games. It's nostalgic but kind of sad, like when you go back to your childhood favorite mall and it's just dead."
—Jenny Nicholson, video essayist
"There are so many disabled people out there doing their own thing right now, like @immarollwithit; Vilissa Thompson, she's an OG; Tee Franklin, a writer for Marvel and DC Comics; @teonawrites on Twitter; and Lolo Spencer from The Sex Lives of College Girls. Makes me so happy. I look at their stuff all the time."
—Imani Barbarin (@crutches_and_spice), activist
"I like watching mini cooking videos with really little pots and pans. Those tiny stoves are so well designed. It's like meditation. I like being places online where there are no comments, like Pinterest. I also go on YouTube and watch music producers who have like 100 views."
—Chrissy Chlapecka (@chrissychlapecka), comedian and activist
"I'm obsessed with MrBallen, a YouTuber. I have his videos on in the background at all times. I really love true crime, even though it's really fucked up and I don't get it. Maybe it comes from my mom making me watch Dateline all the time."
—Kris Collins (@KallMeKris), comedian
"Peaky Blinders just dropped their final season and I'm obsessed with it. I guess that's not necessarily a part of the internet, but part of Broski Nation is that I force people to care about the things I like. If you don't like it, your ID is rescinded and you have to give it back. Anyway, that show has some of the best production quality, dialogue, and plot I've ever seen on a TV show ever. Way better than TikTok."
—Brittany Tomlinson (@brittany_broski), comedian
"One of my rabbit holes is maximalist fashion. I watch every single one of those videos. I'm also obsessed with bag packing videos right now. Some girls are really into Sanrio and stuff, and they have those little Loungefly backpacks. I watch that shit, and I fall asleep. Last year I was obsessed with farrier videos from the guys who clean horseshoes. Every now and then I'll see another shoe and I'm clocked in, babe. That's what I'm doing for the rest of the day."

—Drew Afuelo (@drewafuelo), comedian
"I'm on Roblox TikTok. I like seeing the memes people make with the Roblox app. I play it, but I don't make content about it, though I should. There's a lot of money in streaming."
—Naomi @naomiheartsxo, comedian
"I have a kid, and I spend a lot of time on Parenting TikTok. There's always so much drama and people are always fighting. There was this big controversy about spanking, then this anti-spanking mom said she actually does spank her kids, and people accused her of being a fraud. One parenting influencer does a lot of friends-only posts about her own drama. She's so young and she blew up so quickly!"

—Danny Freeman (@dannylovespasta), chef
"I'm still really into Tumblr, where I read blogs and find funny little memes. It's kind of impossible to be an influencer there now. Even though I do a lot of videos about Tumblr, when I'm there, I'm just a guy. It's just for fun."
—Teya (Strange Aeons), video essayist
Are you obsessed with an internet rabbit hole? Let us know in the comments.