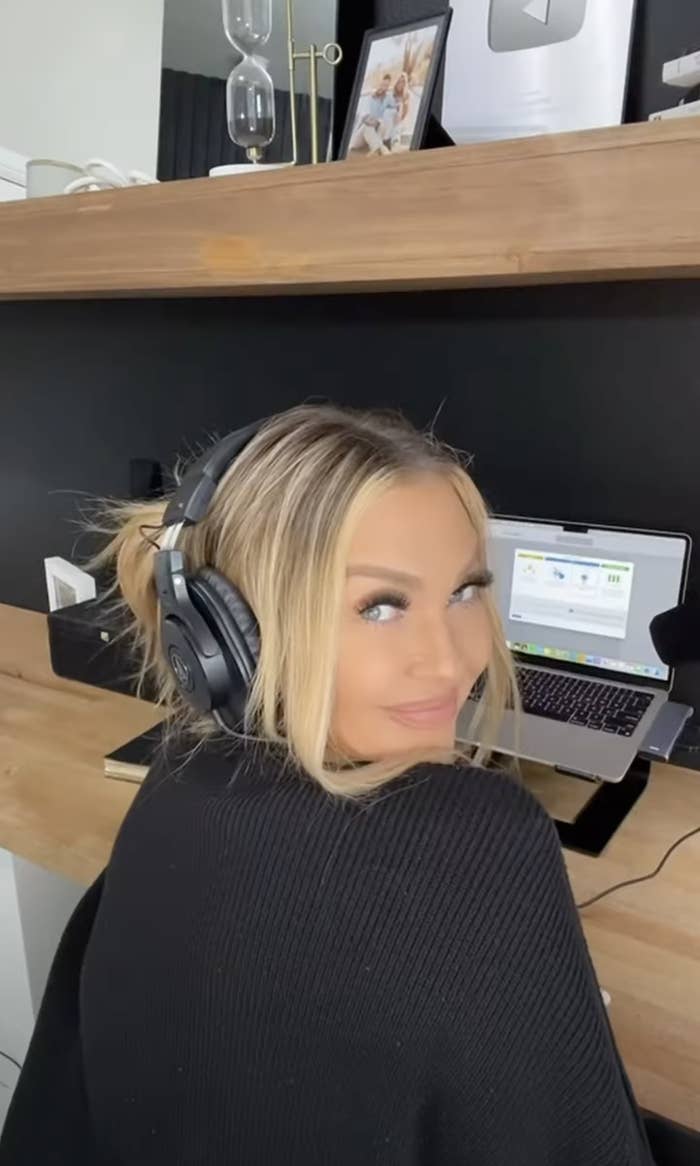 Brittany Dawn Davis, a former fitness influencer who is being sued by the state of Texas for alleged deceptive business practices, addressed her impending jury trial for the first time on the debut episode of her podcast.
"I'm walking through a pretty massive lawsuit," Davis said. "But the craziest thing is that it doesn't have power over me."
Davis's trial was scheduled to begin on March 6 in Dallas County Court, but has been delayed until at least May 15.
"I am literally weeks away from my trial date, praise God," Davis said on the podcast, although it's unclear when the show was recorded. "I have never felt so ready in my life."
The first episode of Chiseled and Called became available on Wednesday, which is also her birthday. The now-32-year-old creator said she had remained silent about what happened with the lawsuit for years as she "walked through fiery flames" of so-called cancel culture starting in 2019.
That's when customers who paid her $92 to $200 each to receive personalized fitness and diet plans from Davis began to come forward with allegations that she did not deliver what she promised, resulting in a lawsuit from the state.
That same year she pivoted from fitness content to posting about Christianity, drawing skepticism about whether she would use her newfound religion to avoid accountability.
"It seems like everyone wants to see an influencer crumble, and I did," Davis said on the podcast. "The world watched me as I … got labeled every cringey, false, scathing title possible during the fallout."
A hearing to determine whether the trial will be further pushed back to allow time for more evidence to be examined is scheduled for March 28. Though Davis has not responded to multiple requests for comment about the trial from BuzzFeed News, she repeatedly said on her podcast that she couldn't wait for it to be over.
"No one wants to go through a lawsuit, sure. It sounds scary to some," she said. "But guess what? It happens. Life happens."
In the second episode of her podcast, also released on Wednesday, Davis discussed the start of her relationship with her husband, Jordan Nelson.
She joked that as they began dating, she warned him that he shouldn't google her name — and he agreed that she shouldn't google him either. It's likely that she didn't want him to find out what's been said about her in regards to the fitness plan schedule, and it's possible that he didn't want her to read about the lawsuit the ACLU filed against him when he was a police officer in 2018 for using excessive force against a Black man.
In both episodes, Davis noted that she wants to share her "testimony" in future episodes, but she can't until the trial is over. In Christian culture, a testimony is a person's life story, beginning with their wrongdoing and ending with their decision to dedicate their life to God.
Regardless of what unfolds before a judge and a jury, Davis is planning to tell her own story.