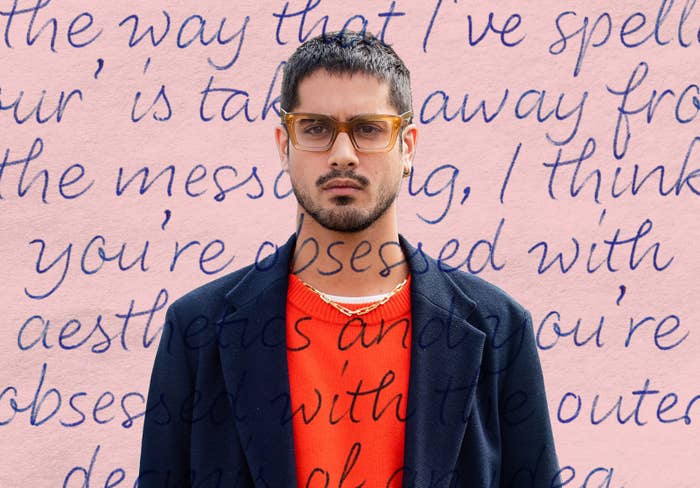 Like so many artsy soft boys before him, Victorious actor Avan Jogia recently launched an email newsletter for personal essays and poetry.
In a Zoom interview with BuzzFeed News about his new Substack, launched in late March and called Typing W/ Feeling, Jogia said he doesn't care if audiences think the project is cringe.
"Cringe is something measured by somebody else," he said, casually strumming his guitar throughout the interview. "When you've done stuff that people might consider cringe, there's sort of a freedom that comes on the other end of that, where you're just like, Oh, I don't care."
Or as he wrote in his latest newsletter: "they think I'm laughing at them, and I get embarrassed. You can't correct that kind of nuanced social interaction."
Though celebrities like Dua Lipa and Jennifer Lopez also have their own newsletters, Jogia's is far more DIY. He condemned grammar snobs as "boring" and "pedantic" in his first post, an opinion that he said is partially rooted in his experience with dyslexia and ADHD.
"If the way that I've spelled 'your' is taking away from the messaging, I think you're obsessed with aesthetics and you're obsessed with the outer dermis of an idea," he said in our interview.
Jogia has gone through several career incarnations. His recent reemergence on TikTok triggered an influx of nostalgia for Victorious, the 2010s Nickelodeon show in which he played Beck Oliver, who has a will-they-or-won't-they relationship with the show's main character, Tori Vega (Victoria Justice). Since the show, Jogia has appeared in a few minor roles, in Resident Evil: Welcome to Raccoon City and Zombieland: Double Tap, and directed a feature film. He wrote a poetry book and is currently writing his Substack dispatches from New Zealand, where he's filming a Netflix movie in which he plays a "sexy British rockstar."
"Probably 'actor' is the most realistic for what people are aware of me, but…who are any of us nowadays?" he asked. "It's part of the story. It's not a full experience of a person."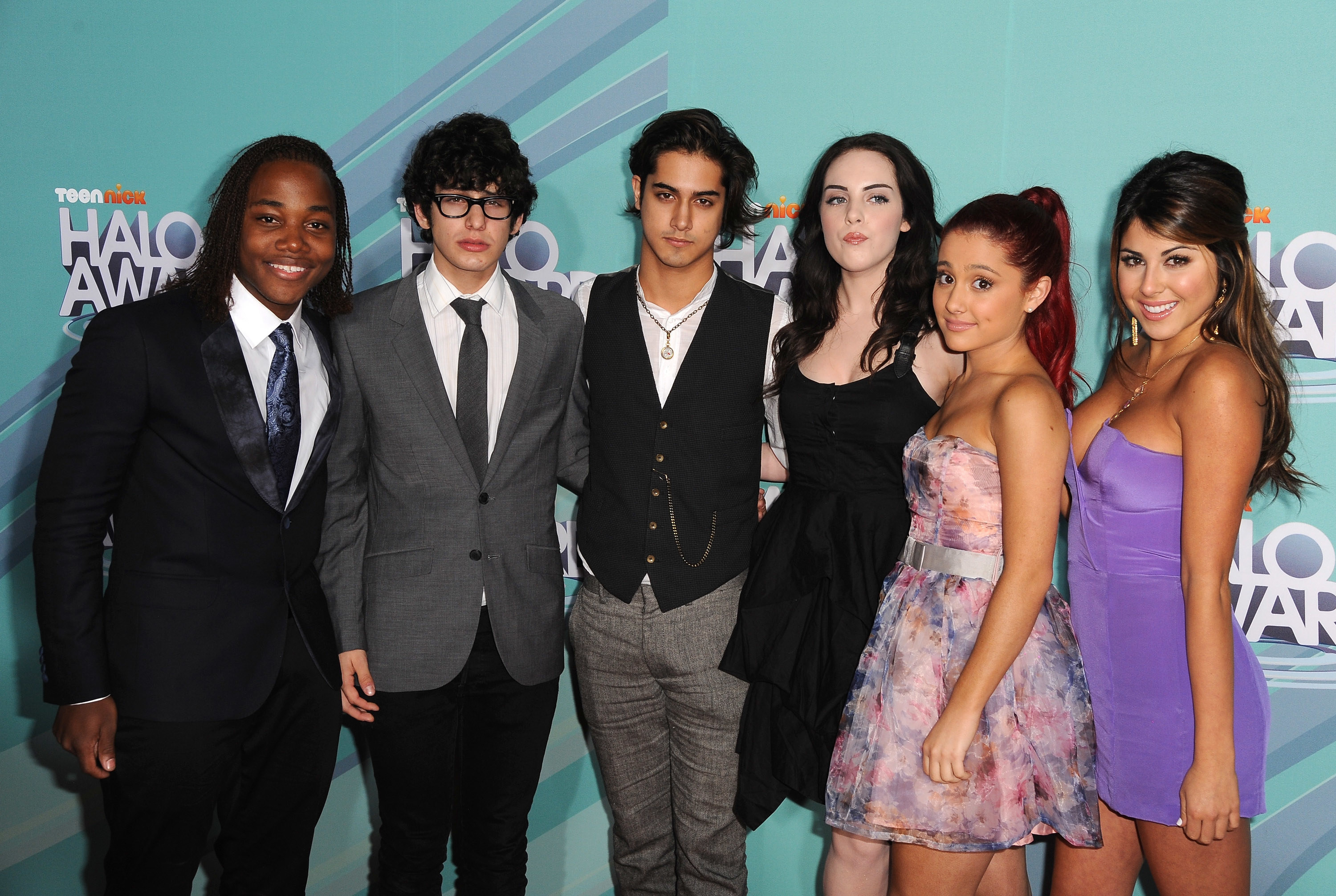 Now 30, Jogia still engages with Victorious fans. When he first joined TikTok in 2020, he would bluntly answer questions about his time on the show and joked about the lack of storylines for his character. In his most-watched video on TikTok, where he has 3.9 million followers, he says in onscreen text, "when you don't remember the plotline to a single Victorious episode," and adds that he does remember partying every night.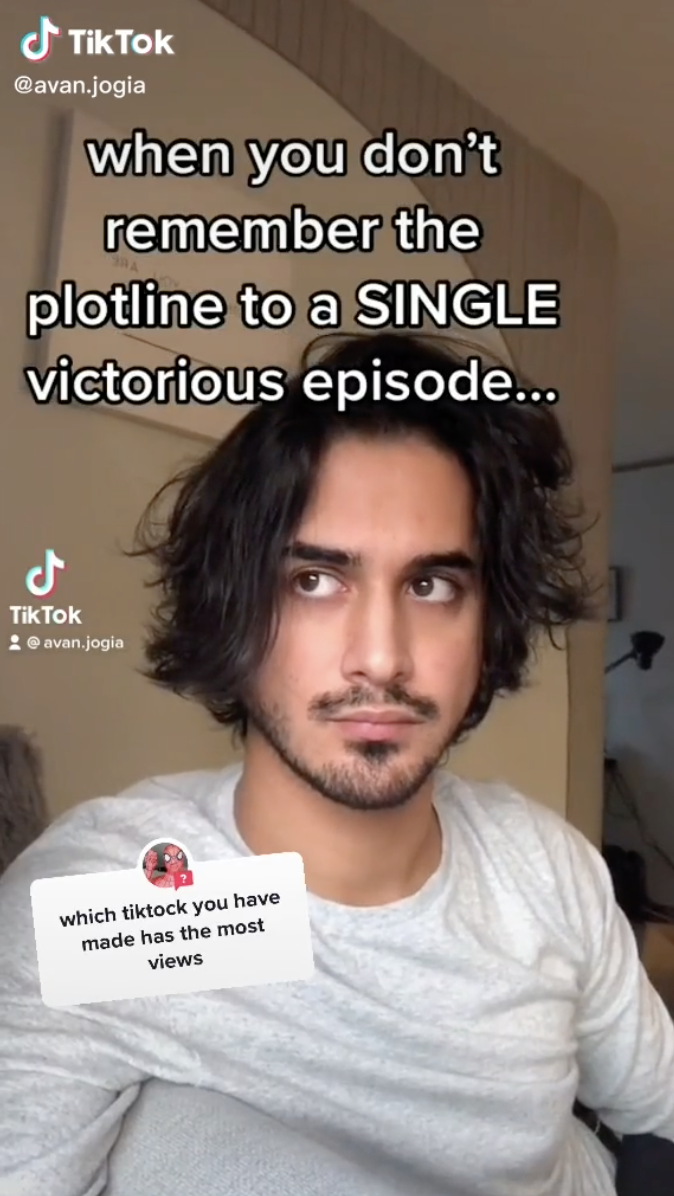 His Substack audience is a fraction of that, with Typing W/ Feeling currently having just over 10,000 followers after launching two months ago. The goal is a "smaller, intimate community," Jogia said, and the thrill of appearing directly in someone's inbox.
"It feels like a private conversation," he said. "I was craving out of this internet thing a strong sense of community, and maybe a way for us to make stuff and watch people make stuff, sort of like what it's originally intended for."
He longs for the intimacy of the "old internet," he said, and has deleted many of his previous posts because they didn't fit his "mood" anymore.
Occasionally, the Victorious videos disappear from his feed. Then they'll reappear. "I've been deleting posts, putting them back up and deleting," he said. "It's chaos."
Less chaotic, for him at least, is the newsletter, a rambling creative writing experiment that he said is the real him, or at least his pursuit of finding that real him, or, as he explained it, "telling the truth through lies."
In the comments of his newsletter posts, he'll often interact with his audience, replying with emojis and thank-yous. In a post about a dentist appointment, one commenter noted that perhaps they'll finally admit they only floss before a visit. "Live honestly as the scattered, barely getting by, person you are," Jogia wrote.

The topics and styles he explores are decided in the moment, he said. Like he describes in a post titled "Morning Mourning," his creative writing process is just "sitting down to type, with no thoughts in my head or any idea how these entries will go."
The same looseness applied in his interview. Asked if he had any final thoughts to share, he replied: "Go about your life is what my final say is. Hey, you read an article. Congratulations."