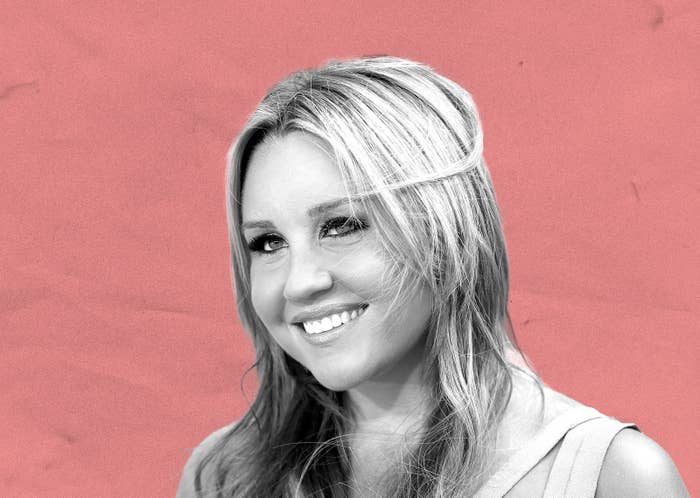 HARTFORD, Connecticut — The day Amanda Bynes was set to make her first public appearance since her conservatorship was lifted in 2022, she canceled. That's 4 Entertainment, the company that runs 90s Con, shared an Instagram story saying the actor was sick and wouldn't be able to attend the pop culture convention in Hartford, Connecticut.
The notice came too late for some of her fans, who had traveled to see their favorite comedian, to change plans. While many were disappointed, few were upset. Being a fan of Bynes means understanding that her health comes first.
"I didn't think she was actually going to make it here, but we're rooting for her," Ashley Jackson, a 35-year-old dressed as Cher from Clueless, told BuzzFeed News. At the time, Bynes was slated to appear for all three days of the convention — an unexpected outing for the reclusive star.
On Monday, three days after Bynes canceled her 90s Con appearance, an update on her health arrived. TMZ reported that a day earlier the 36-year-old former actor flagged down a car and told the driver she was coming down from a "psychotic episode." She was reportedly naked and alone on the street in Los Angeles and had called 911 for help before being placed on a 5150 psychiatric hold.
"I'm so bummed she freaking canceled. I just hope she's OK," 40-year-old fan Adrienne told BuzzFeed News while walking into the convention center on March 18, the day Bynes was set to reunite with many of her All That cast members on a panel. "We kind of knew she wouldn't show, but could you imagine how cool it would be if she did?" said Emily, a 34-year-old in line for the panel.
TMZ's report was one of few updates the public has received about Bynes since her nine-year conservatorship ended in March 2022. While Bynes's fans may have not known a health update was about to come, many have kept her well-being top of mind for years.
"The fact that Amanda Bynes flagged a car down, told them she was having a psychotic episode and called 911 herself actually gives me a lot of hope for her well-being," one person tweeted. "That's a huge deal. When she's ready, I hope she can be proud of herself for that."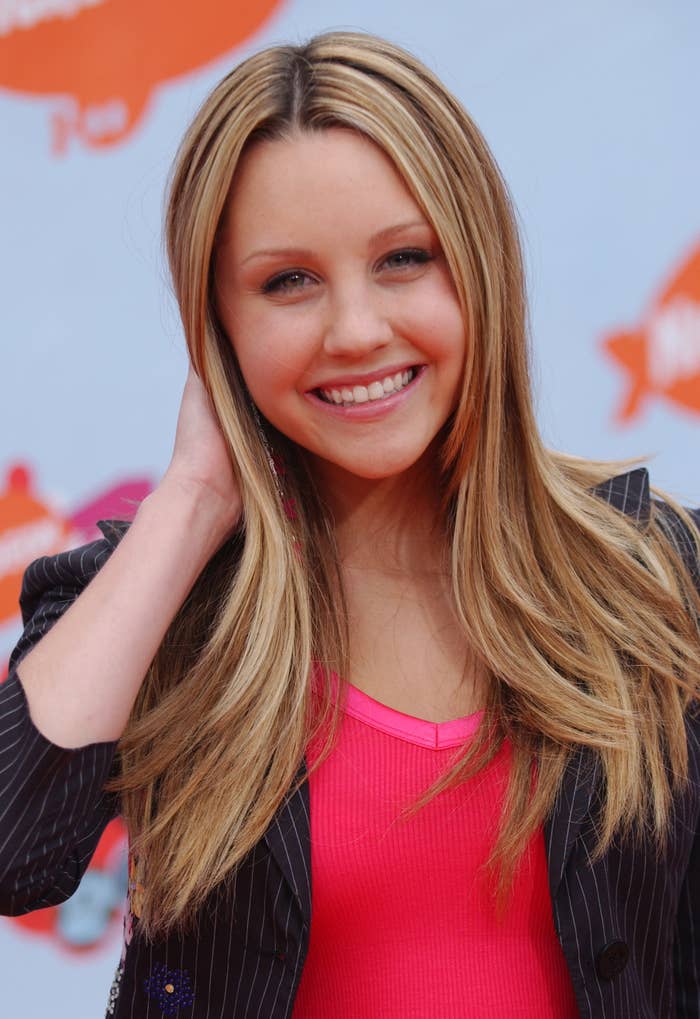 There's a lot Bynes should be proud of. Her big break came at age 10 in 1996 when she was cast in All That, the Nickelodeon sketch comedy show. Over the next 14 years, she starred in the TV series The Amanda Show and What I Like About You, as well as iconic movies like She's the Man, Hairspray, and Easy A all before the age of 25. A costar once likened her to a young Carol Burnett.
But this kind of stardom seemingly wasn't what she wanted. Or, perhaps, grew tired of. Bynes announced on Twitter in 2010 that she would be retiring from acting because it wasn't fun for her anymore. In a rare interview following her retirement, Bynes told Paper Magazine in 2018 that she "definitely abused Adderall'' ahead of her departure from acting. Between 2012 and 2014, Bynes was arrested multiple times and accused of driving under the influence, reckless endangerment, and drug possession, among other things.
While tabloids chronicled the private woes of other former child stars like Britney Spears and Lindsay Lohan a few years earlier, Bynes's health crisis were documented in real time on the internet. This made her audience witness to so-called "erratic" behavior from the once clean-cut child star. She hurled insults on Twitter at celebrities like Jay-Z and Rihanna and often called people ugly. She later apologized for her posts in 2020 and also announced had been sober for a year.
Over the years, Bynes has also spoken about having an eating disorder, using Adderall to lose weight, experiencing "depression" after seeing herself on-screen, and disliking paparazzi photos of herself.
Because of all of this, the personal life and legal arrangements of Bynes have repeatedly drawn comparisons to Britney Spears. The singer's 14-year conservatorship ended in 2021, prompting heightened discussions about the state of conservatorships at large and the action to regulate them. Of course, for many pop culture fans, following the dissolution of Spears's legal arrangement, their eyes turned to Bynes's circumstance.
However, their conservatorships weren't the same. Bynes's lawyer told the Daily Beast at the time that Bynes understood the "benefits" of her arrangement, which allowed her mother to oversee "her person only" and did not include her estate, as Spears's did. Nevertheless, when Bynes's conservatorship did end (amicably between the actor and her parents), fans rejoiced.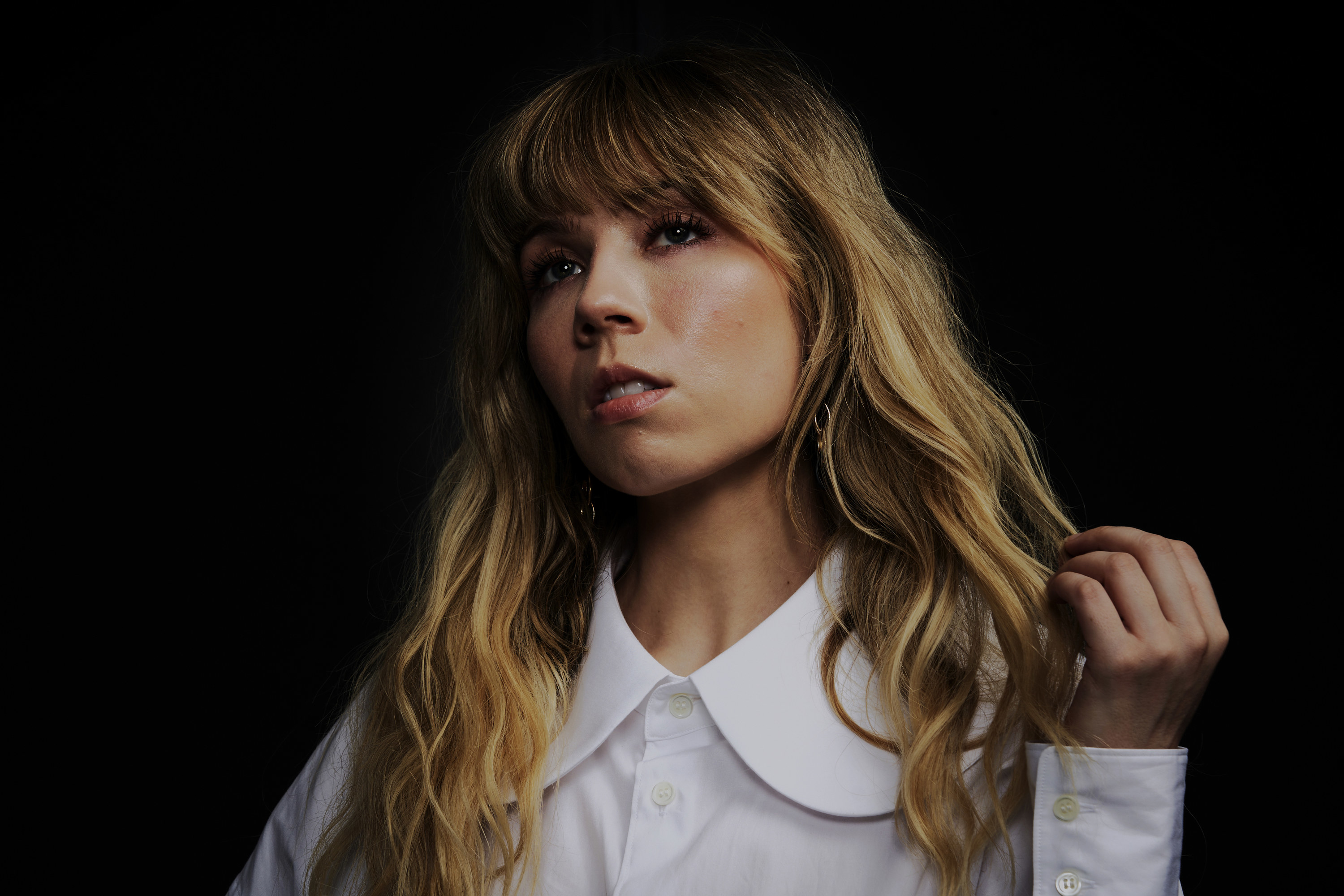 Bynes also had a different struggle than Jennette McCurdy, a fellow alum of the Nickelodeon child star empire who spoke out about the alleged abuse she endured at the hands of her mother and an unnamed "Creator" when she starred on iCarly from 2007 to 2012.
Over and over in her 2022 book I'm Glad My Mom Died (and again in conversation with BuzzFeed News), McCurdy expressed her readiness to move on from existing as just a character, Sam Puckett on iCarly and Sam & Cat, that people loved in their childhood.
It's unclear if Bynes would like her fans to move on from her most famous characters, including the many on All That. Her appearance at 90s Con could be interpreted as appreciation for roles as a teen and young adult. Regardless of whether or not this is true, goodwill for Bynes's health was a resounding theme at the convention.
As the All That panel concluded, including a surprise appearance by Kenan Thompson, Bynes's former costar Kel Mitchell asked the audience to pray for her to "feel better." The request was simple, but it echoed a sentiment shared by the dozens of fans who spoke to BuzzFeed News at the convention: People want to support Bynes. They just don't know how to from afar.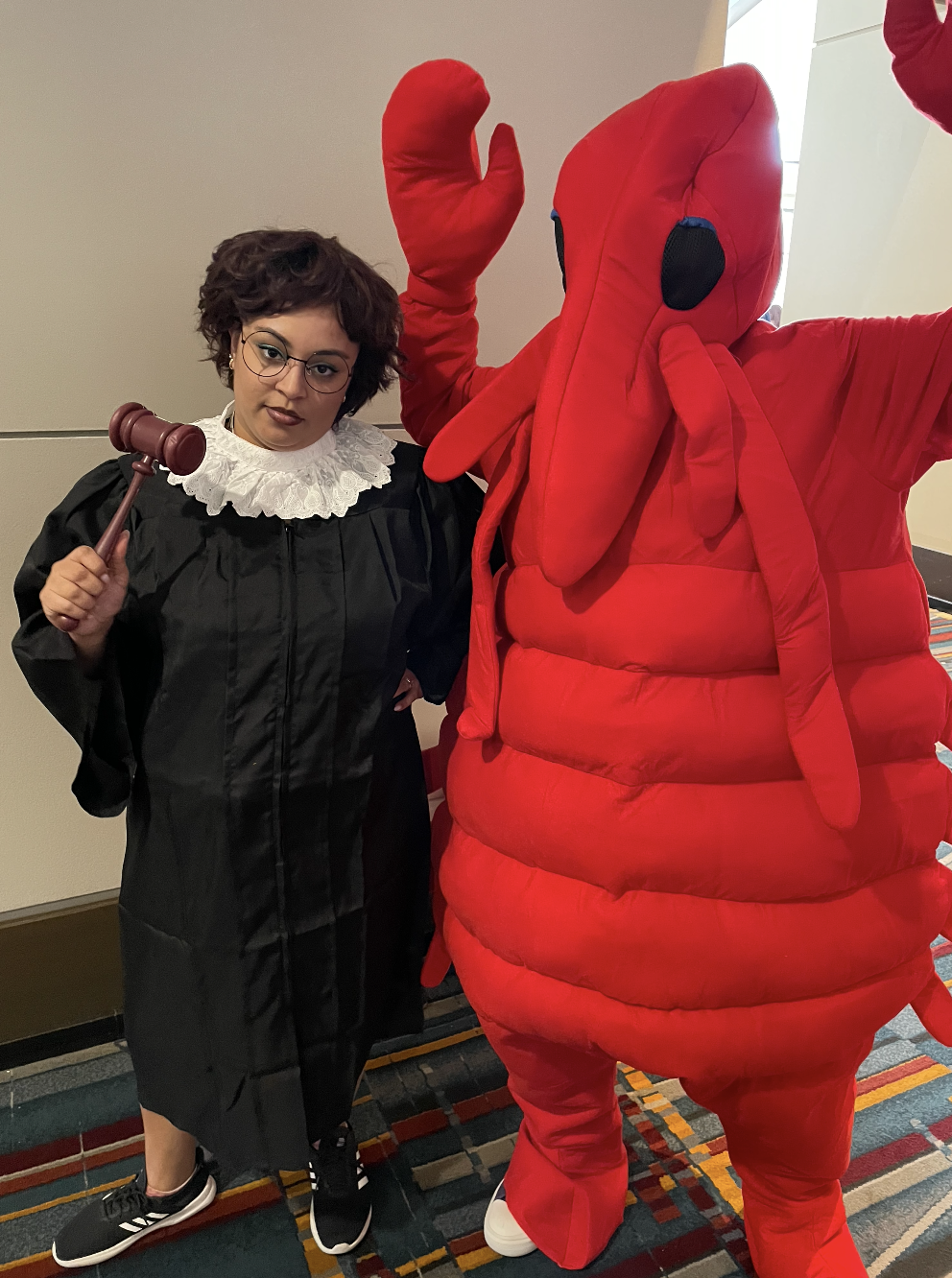 Nevertheless, they tried. Kamisha and Janelle, two "big fans" of Bynes, snapped photos with fellow fans in line for the cosplay contest while dressed as Judge Trudy and a dancing lobster, two of Bynes's characters often featured on The Amanda Show.
"We heard yesterday that she wouldn't be here, but we still wanted to do it," Kamisha told BuzzFeed News of dressing like the actor. "This is in honor of her. We wish her a speedy recovery."
There's sympathy for former child stars today, with fans of Spears, Lohan, McCurdy, and others giving the actors space and understanding to chart and course-correct their ships. In a 2021 viral video essay series about Amanda Bynes, a YouTuber known as Mila Tequila said she hates seeing comments about how Bynes is "ruined" or was "destroyed by Hollywood."
"That's a disgusting way to talk about someone who you believe to be a survivor," she said in her post. "What she needs is to be uplifted and to be told that physical beauty … does not define your worth."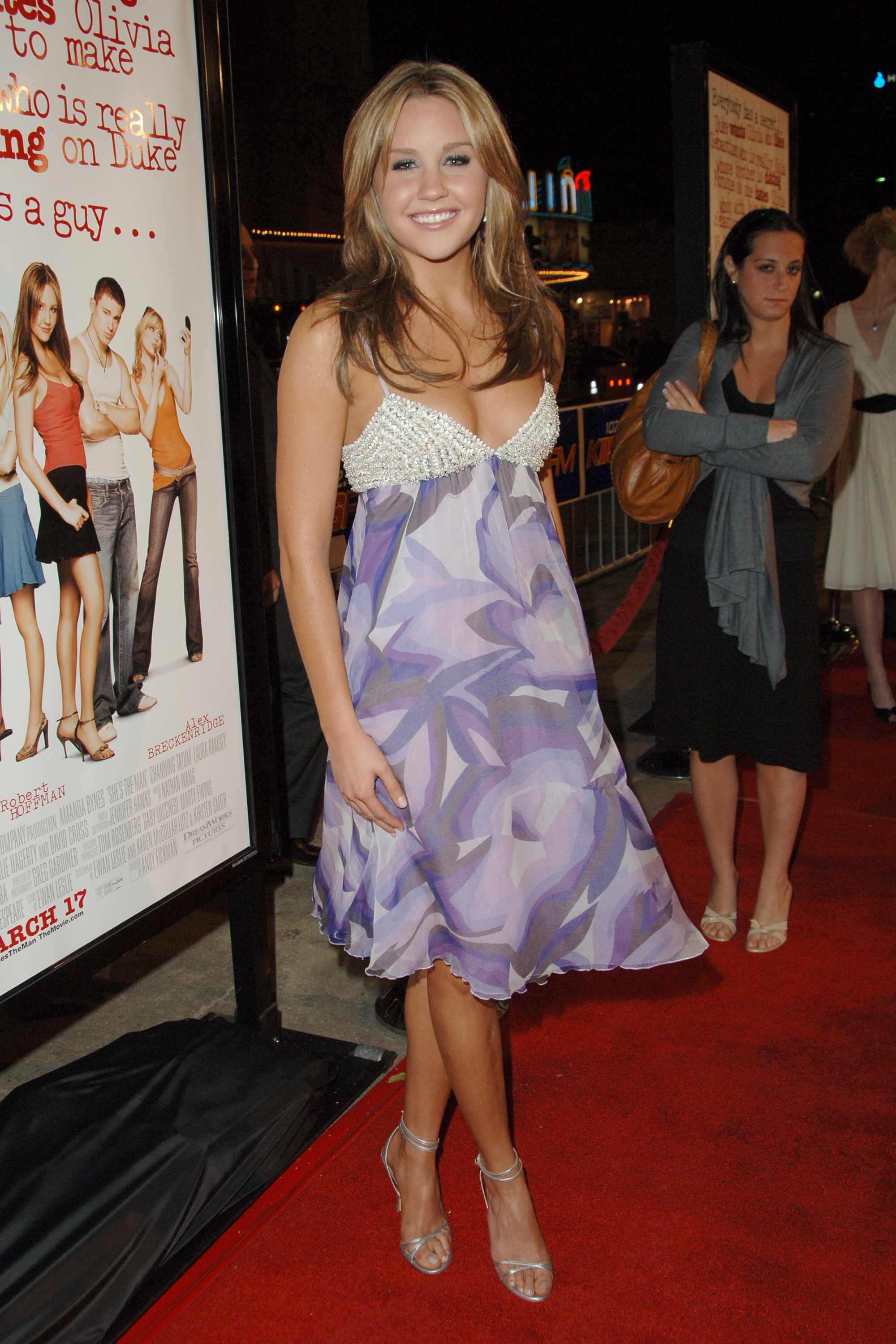 "And probably a hug because she has been through so much in such a span of time," she added.
This is why the possibility of Bynes appearing at 90s Con was so intriguing. Though she's posted occasionally after her conservatorship ended, Bynes has not publicly reflected on her years in Hollywood like Spears, Lohan, or McCurdy have. It's possible that something like 90s Con, which offered paid autograph and photo opportunities for fans, restricted candid photo access, and limited panel discussion to softball questions, would be the perfect opportunity for Bynes to step back into the limelight. It's also possible that trapping Bynes in a constant celebration of who she once was could restrict her from creating a new future.
Ultimately, Bynes gets to decide how and when she returns to public life, if she even wants to at all. As for her fans, well, allowing her the space and time to make that decision is just about all they can do. And maybe that's enough for now.