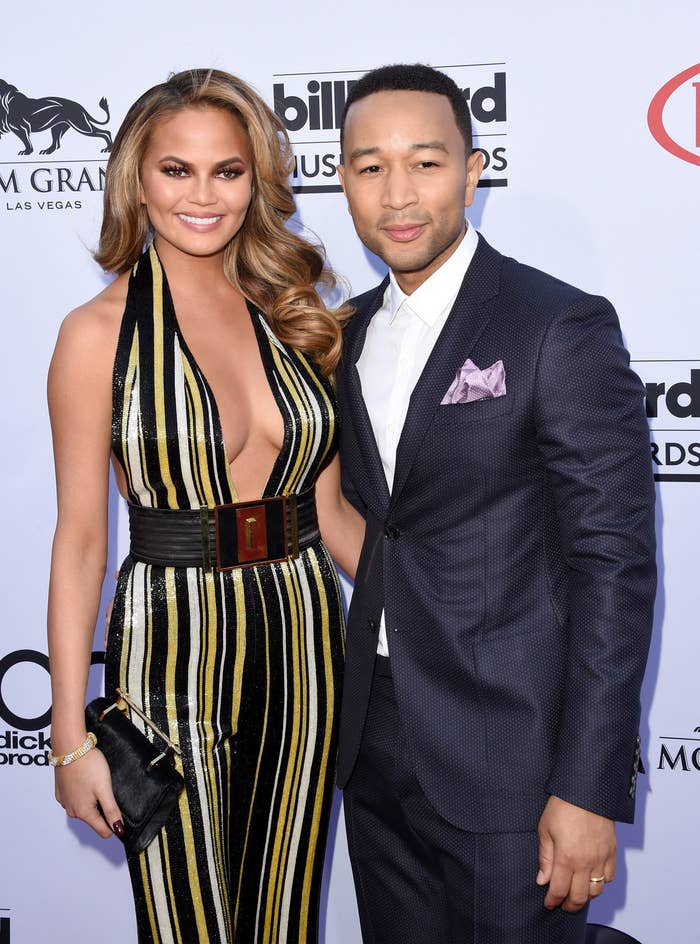 The love story and day-to-day lives of singer John Legend and model Chrissy Teigen have captured the internet's attention and now, their relationship may be coming to the small screen — sitcom style.
Black-ish creator Kenya Barris, who just inked a three-year overall deal with ABC Studios to develop new projects, told BuzzFeed News on Friday that his first effort will be a sitcom loosely based on the marriage between the Grammy- and Oscar-winning singer and Sports Illustrated supermodel.
"It's inspired by them — they're both super creative and super effusive and I'm just fans of them and everything they stand for," Barris said in a phone interview of Legend and Teigen, who are working as producing partners on the project. "I'm really excited about it."
The show's tentative title, Ordinary People, comes from Legend's 2004 Grammy-winning track of the same name. "I feel that song serves a thematic background for the show," Barris said.
The sitcom is in early planning stages, but Barris said that it "will be about an interracial couple. We don't know what's going to be what. But it will be a part of the show in terms of showing those two world's colliding and coming together — their issues and their obstacles that [happen inside] their personal relationship."
If the pilot gets the greenlight, Barris said they'll start filming in February.
"Hopefully, it will become something we can all be proud of," he added.