The Young Black Romance Movie Everyone Said No To Finally Sees The Light
"What I want to focus on are people of color in my films, and specifically women," Beyond the Lights writer-director Gina Prince-Bythewood told BuzzFeed News. "They're never an easy sell."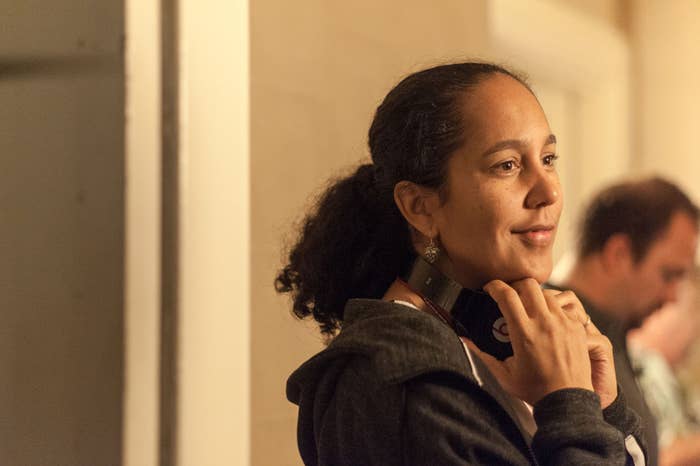 There's a moment in Beyond the Lights where burgeoning pop star Noni (Gugu Mbatha-Raw) opens her eyes and looks fixedly at her would-be savior, who is gripping her hand, trying to botch her attempt to jump off of a Los Angeles hotel balcony.
Desperate not to let her go, Kaz (Nate Parker) utters the words she most needs to hear: "I see you… I see you... I see you..." In that split second, it's as if he understands that in spite of Noni wielding this perceived power — and having the kind of lifestyle that Instagram addicts and fame-curious wannabes covet — no one is listening to the woman everyone says they want to hear from.
In Beyond the Lights, writer and director Gina Prince-Bythewood, who was behind 2000's cult classic Love & Basketball, exposes her own vulnerabilities. Setting this romantic drama in the hyper-sexed world of pop music, she makes one hell of a statement about young women and self-esteem.
But there's a larger message here, one that perhaps only a small group of Hollywood's elite will notice immediately. Dramatized in that hotel balcony scene, this entire film is actually about filmmaker Prince-Bythewood's fight to maintain her own voice, demanding to be seen and heard in Hollywood.
It took five years to get Beyond the Lights made. Even though Prince-Bythewood's coming-of-age film Love & Basketball was an instant classic in black households and made stars out of Omar Epps and Sanaa Lathan, and her 2008 adaptation of The Secret Life of Bees was critically acclaimed, she heard "no" or "yes, but…" more times that she cares to recount.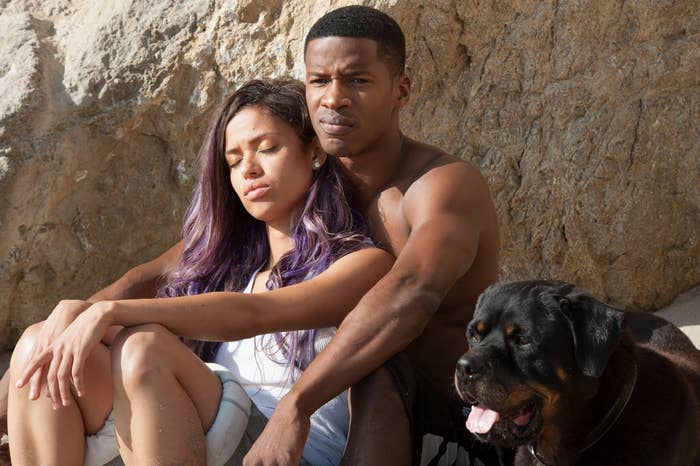 Prince-Bythewood was passionate about making a film focusing on a young woman pushing to find her authentic self and trying to appreciate who she really is, all while finding true love for the first time. And she wanted this love story to feature two black main characters. But Hollywood had other plans. When she pitched the film, executives loved the idea that Noni's British, biracial background made her a bit more complex than what we normally see, but they wanted to tweak her story and change her love interest to a white male.
According to Prince-Bythewood, studios were having a difficult time finding the marketability in black-on-black love.
"I could be working constantly," Prince-Bythewood told BuzzFeed News. "I get scripts sent to me all the time, across the board — all types of stories, all different genres, all different actors. I can be working if I want to be working. So I don't feel me, as a black female director, is discriminated against. But what I want to focus on are people of color in my films, and specifically women. They're never an easy sell."
What that usually means for Prince-Bythewood is waiting it out — and sweating it out — and hoping that eventually someone will take the bait. With Love & Basketball, for example, it took a year and a half of shopping it around before someone said yes. Beyond the Lights took far longer — "Everybody turned it down! Twice!" — and often the Greek chorus was the same: "We love you, but how do we sell and market this?" She relied heavily on a backing from BET Networks, which also helped deliver cameos from Chaka Khan, Big Sean, BET's CEO Debra Lee, and journalists Gayle King and Don Lemon. (Scenes also were shot on location during the 2013 BET Awards.) Ultimately, it was Relativity Media who said yes, understanding the value in the story the way Prince-Bythewood wanted it told.
But her effort is about more than just making a movie, says Prince-Bythewood's husband and producing partner, Reggie Bythewood. It's about making a statement.
"The cause was not to make a movie. That's not what it's about," Bythewood told BuzzFeed News. "The cause was to tell a black love story. And she felt a need for that in the community. [She was constantly asked,] 'Is there a more mainstream, commercial guy or woman that would make the film quote-unquote more marketable?' But she didn't compromise the integrity of the vision. ... The challenge is maintaining your level of idealism."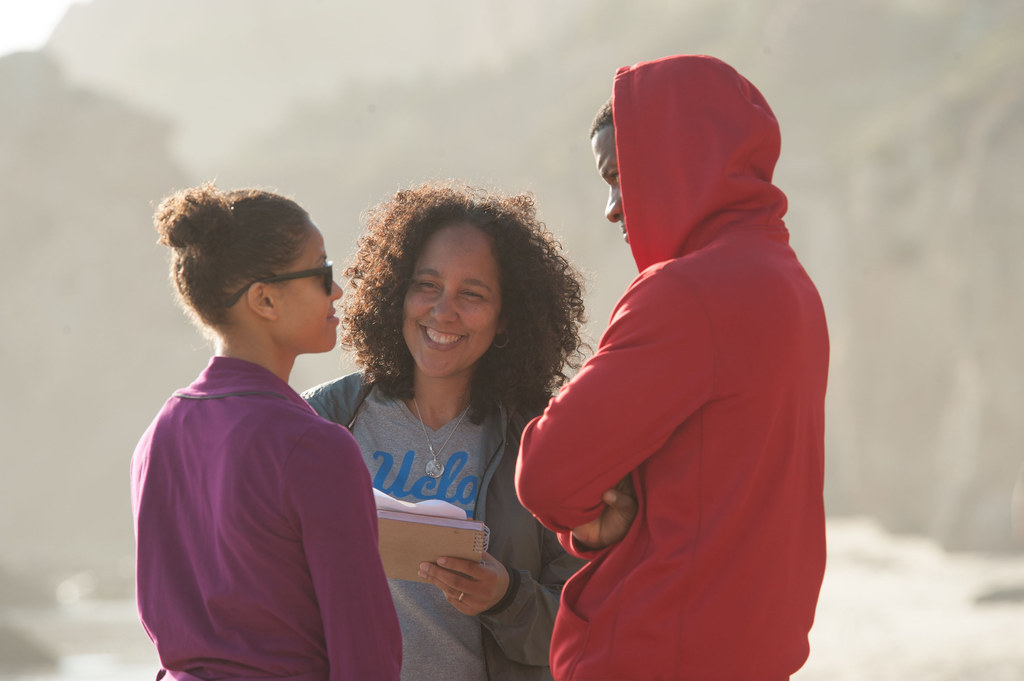 But it may not be as simple as black love not being something in which studios are interested. One of 2013's biggest box office successes was Best Man Holiday, a sequel to 1999's The Best Man, which focused on the lives and romantic entanglements of college friends, all of whom were black. Best Man Holiday earned more than $70.5 million at the box office (and cost only $17 million to make). But it was a comedy and the characters were familiar — fans had campaigned for the sequel for years.
Prince-Bythewood's Beyond the Lights, on the other hand, is a romantically complex film that centers on a black couple, and that wasn't an easy win in the studio boardroom.
"I'm putting up a film that you're not going in to laugh at," Prince-Bythewood said. "I've loved films that I can go to and I just get wrecked by it. I love that. You're just wrecked, and then you're lifted back up, and then you walk out inspired. That's the kind of film that I love to see and I really want to write what I want to see. It's easy to do a comedy or a thriller or something. … Studios need something tangible to hang on to, and just saying it's a love story, they feel that it feels limited to just females. I just want to put a film out that, yes, your girlfriend or wife may have dragged you to, but the guys can enjoy it as well. And I want to put images up on the screen that are positive. And positive doesn't need to mean perfect or soft — it just means real and human."
The humanness of Beyond the Lights comes from the way Prince-Bythewood drew from her own life for inspiration. The filmmaker was adopted by a Salvadoran mother and a white father and is biracial, just like Noni.
"You know, I realized during this process the overriding theme of my films is women finding their self-worth. It really stems from the way I was raised. I have two amazing parents, but I was adopted and they raised me in all-white towns, so to grow up and look around and not see anyone that looked like me — even within your own family — is a very, very tough thing to do," Prince-Bythewood said. "Back in the day, just the racism that I faced and not knowing how to handle it or fight back, it just really did a number on me. So just that feeling of not feeling worthy and not feeling that the way that I was born was good enough, and feeling I had to change and be somebody different is really the struggle that Noni goes through."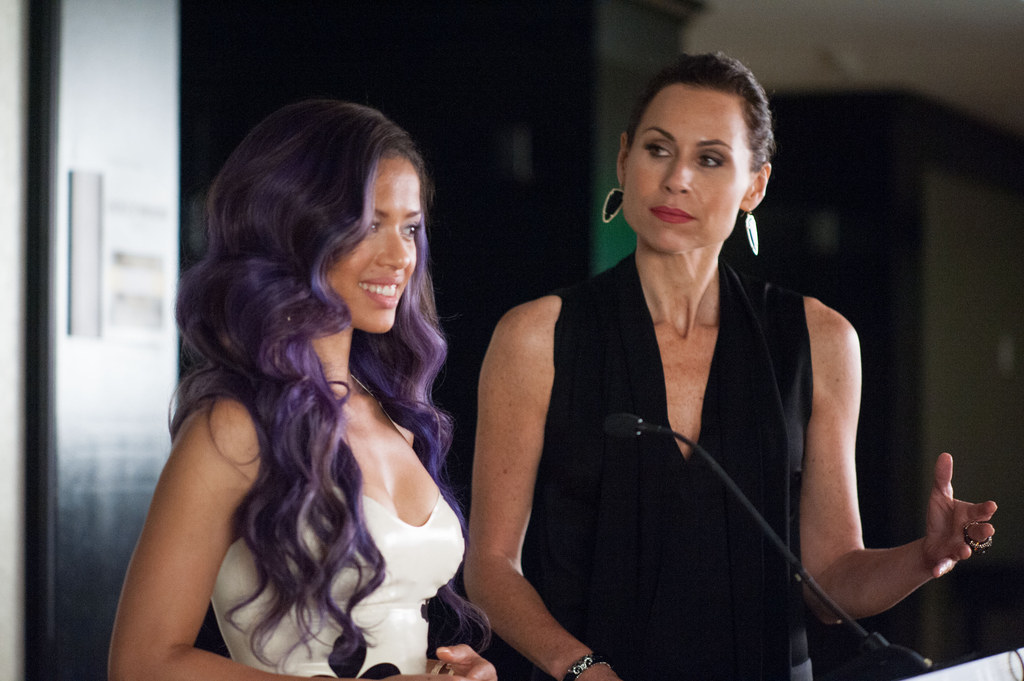 Noni also doesn't have a healthy relationship with her mother (Minnie Driver), who also is her task-master manager. "When I first read the script, I remember thinking that it was a fascinating depiction of the glamorized music industry, but shown from a more intimate perspective and really knocked some of the glamour off. But, I really loved the way that Gina depicted the mother-daughter relationship in the story," Mbatha-Raw told BuzzFeed News. "I thought that was really complex and quite dark, but interesting. There were so many layers to it."
That mother-daughter relationship is a complicated one for Prince-Bythewood herself. In her twenties, she went on a search for her birth mother. The experience is still painful for her to talk about in detail, but she said she poured the idea of a white woman having to raise a biracial daughter she didn't want into this film.
"I did track down my birth mother, and that did not go well... I had to get over that. I feel that making films … has really helped pull me out of the places that I've been," she said. "I don't just want to make a film. I want to make a film that says something."