The Oscars May Be A Lot Less White Next Year
Its more new inclusive list of invitees signals progress, but it's only the beginning. "That doesn't mean that we sit back. It means that we keep going," Academy President Cheryl Boone Isaacs told BuzzFeed News.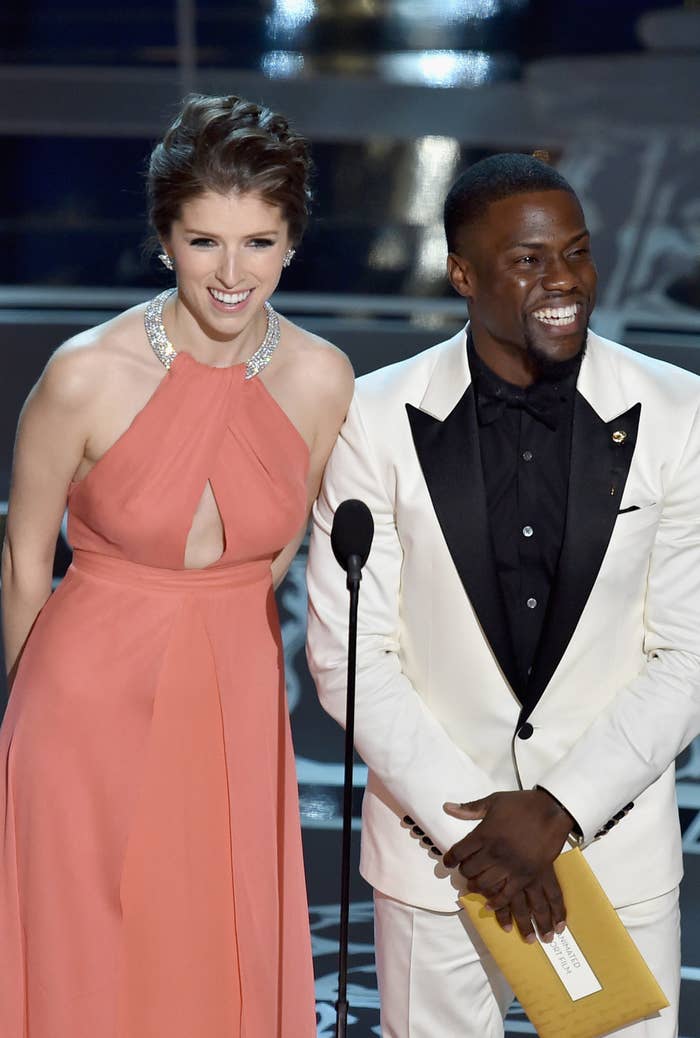 The Academy of Motion Picture Arts and Sciences saw your #OscarsSoWhite tweets. On Friday, the organization extended invitations to 322 members of Hollywood, who work both in front of and behind the camera, and it's likely the Academy's most diverse crop of invitees yet, including Kevin Hart and Gugu Mbatha-Raw.
This year, 8 of 25 actors invited (32%), 10 of 26 directors invited (38%), and 10 of 21 writers invited (48%) were people of color. By comparison, among last year's invitees, only three actors of color (Barkhad Abdi, Lupita Nyong'o, and Chris Rock), two directors of color (Hany Abu-Assad and Gina Prince-Bythewood), and one writer of color (John Ridley) were invited.
Cheryl Boone Issacs, the first black female president of the Academy, told BuzzFeed News that her efforts to diversify the Academy Awards' voting body began long that #OscarsSoWhite hashtag dominated social media when not one person of color was nominated in an acting category this year. It was the whitest Oscars race in nearly 20 years, and Boone Isaacs' group was taken to task for it.
"This is something that the Academy has been working on for a while," she told BuzzFeed News in a phone interview. "And we really stepped it up. It is so gratifying to see the increases in gender and people of color and age and national origin. It's really a testament to the extraordinary breath of talent. It's one of our initiatives — inclusion of normalization of recognizing [diverse] talent."
The new crop of invitees include directors and writers like F. Gary Gray (Friday and the upcoming Straight Outta Compton), Rick Famuyiwa (Dope and The Wood), and Tyger Williams (Menance II Society). And there's also an influx of women being asked to join, including Elizabeth Banks and Felicity Jones.
There are multiple branches of the Academy's voting body — actors, directors, writers, casting directors, cinematographers, costume designers, designers, documentary, executives, film editors, makeup artists, and so on — that set their own criteria for who gets an invite. "They have really paid attention to … who might have been overlooked in the past," Boone Isaacs said.
And while the progress is significant, there's still a long way to go, which the Academy's president knows.
"This is a wonderful day today, talking about our new members, but that doesn't mean that we sit back," Boone Isaacs said. "It means that we keep going."