How "Straight Outta Compton" Assembled The Perfect Cast
Director F. Gary Gray transformed a group of newbies to perfectly bring N.W.A's story to the screen. They talk to BuzzFeed News about how it all came together.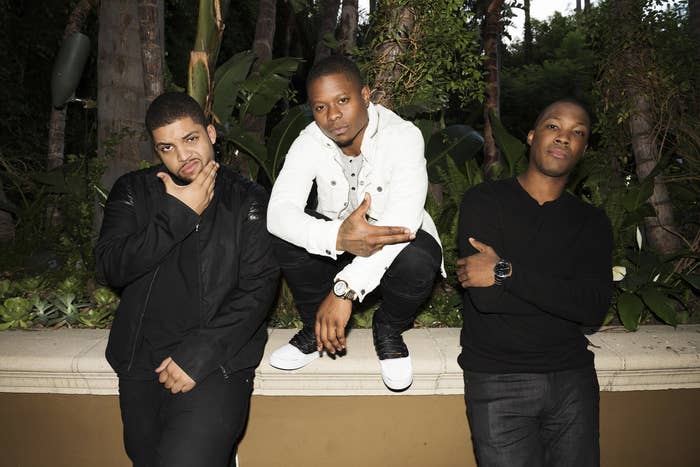 While the young cast of Straight Outta Compton was filming their first scene as N.W.A performing at a nightclub, the actors decided to give director F. Gary Gray something he hadn't quite seen before.
Before they launched into "Dope Man," they clutched their mics and contorted their faces into rappers the world has been familiar with for nearly three decades. They went slightly off script, and riffed lines that the actual group very well may have said during a live performance — and in that moment, it was evident that the actors weren't just resembling the men who rattled the government with their polarizing lyrics about police brutality and street life; they had actually molded themselves into Ice Cube, Dr. Dre, Eazy-E, MC Ren, and DJ Yella.
They were N.W.A.
But it wasn't easy to find the actors who were capable of that feat. "It took years and a lot of training, a lot of consultants, and intense boot camp to mold them into N.W.A," Gray said in an interview with BuzzFeed News.
When it came to cast the biopic about one of hip-hop's most notorious groups, the creative team behind Straight Outta Compton agreed that they needed new faces only. "The story is so strong, that if you cast a celebrity mimicking another celebrity … you end up distracted," said Gray, who got his start as a music video director, most famously for Ice Cube's "It Was A Good Day."
His team took nearly two years to find the right actors for the lead roles of Eazy-E (Jason Mitchell), Dr. Dre (Corey Hawkins), and Ice Cube (O'Shea Jackson Jr.). The remaining two members of the group, MC Ren and DJ Yella, are heavily featured in supporting roles that casting director Cindy Tolan knew she'd find along the way.
"The casting directors … did an amazing job," Gray said. "They took my shit the whole time, demanding perfection and finding our groove. People [will] say, 'Wow! They look like N.W.A!' But that wasn't even my focus. My priority was performance." After finding their stars, Gray created an eight-week boot camp that had the actors gaining weight (Mitchell), losing weight (Jackson), working with a DJ coach (Hawkins), and re-recording N.W.A's debut album, Straight Outta Compton, in order to help transform them into the world's most dangerous music group.
By re-recording that album, Gray said, "They are able to live in the character's skin. You start to take on the nuances of the group by studying what they rapped about, and how they performed. By the time I put them in front of the camera, and onscreen and onstage, they pulled it all together."
And here's how they got there.
O'Shea Jackson Jr. (Ice Cube)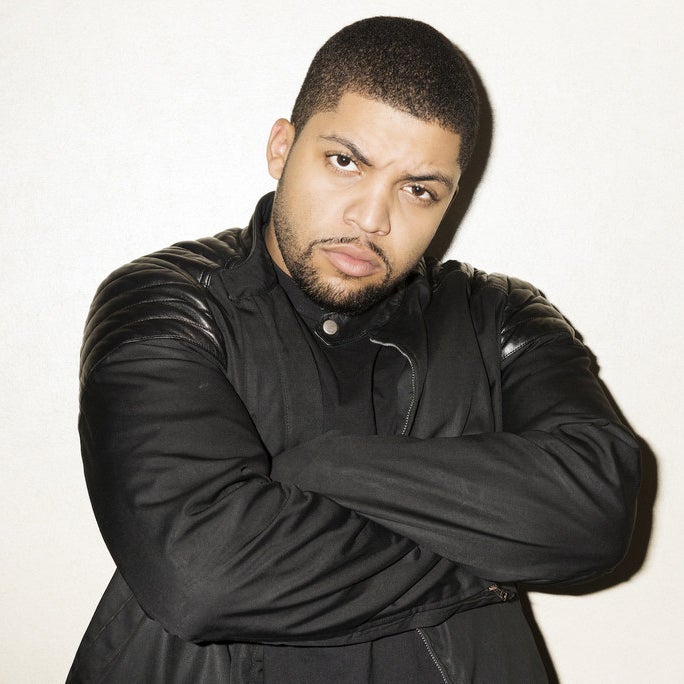 Being the son of one of the film's lead characters was not an advantage, Jackson Jr. said before getting out of his seat to illustrate just how badly this could have gone. "Thanks a lot, jackass," he joked, pantomiming his dad cutting a slice of turkey at Thanksgiving dinner. "Could have gotten Michael B. Jordan."
The pressure was on. And he spent two years trying to earn the opportunity to play the man whose name — and likeness — he shares.
"His timing is impressive," Mitchell said. "Once he got loose, he got loose. And he was coming with that fire. We knew a lot of people would be like, He just got it because he's Ice Cube's kid.But we watched him go through all of this. He added that sauce on it."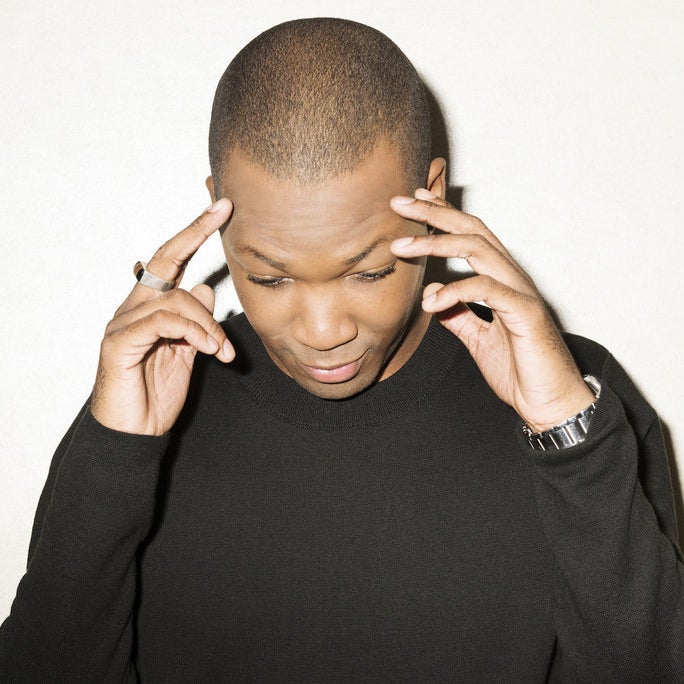 Hawkins is a Juilliard-trained actor who had impressed Tolan for years; she just hadn't found the right part for him until Straight Outta Compton came along.
"I just knew he had this in him. As soon as Gary saw him, he was basically like, That is a very fine actor. Then, of course, Dre saw his audition and was just like, That kid is me! We need that kid! How do you keep searching for somebody when he's in front of you?" Tolan said.
Still, the actor knew he had a big undertaking in front of him. He'd not only be portraying one of the world's best known music producers (who also is an executive producer on the film), but he'd have to reenact Dr. Dre's life while he was watching.
"When somebody says, 'Do you want to play Dr. Dre in a movie?' I mean, how do you respond to that? My initial response was no, because I don't think I can do it and I don't want to be the one to mess it up! But, how could you doubt yourself on a project as powerful as this?" Hawkins said. "Dre was there every day, every step of the way. I had a DJ table I had to break down and set up every day, bring it from my house to the trailer, trailer to the house … every single day; a piano, just to get sonically in tune; learn the producer board; learn what it's like to stand in a booth; watch Dre in the studio and see him get down. People would kill for that opportunity."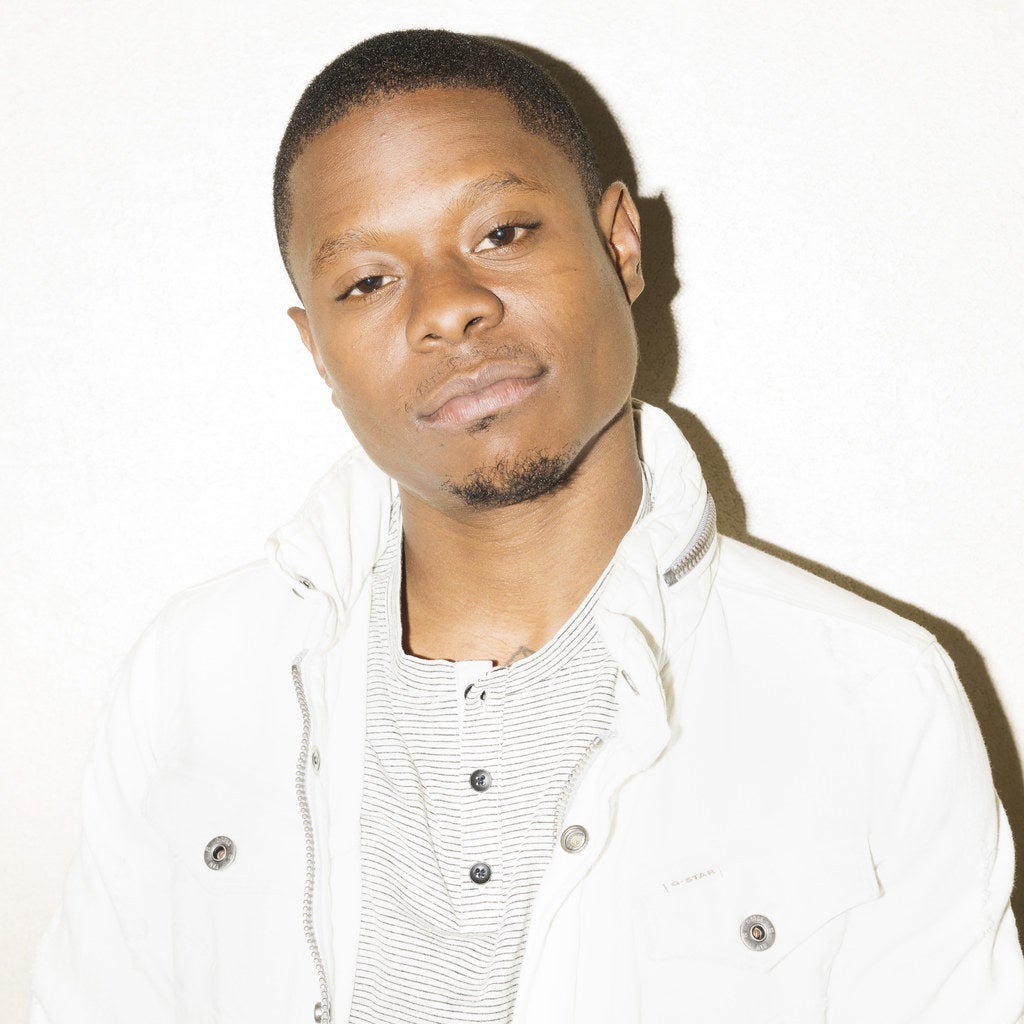 Before being cast in this film, Mitchell was a line cook in New Orleans. But he had what he needed to take on the role of Eazy-E — who carries a great deal of the tension in the film: street authenticity. While he was filming Straight Outta Compton, Mitchell said he was receiving phone calls about friends being killed or getting locked up. He used what was happening in his personal life on camera, and to help him further dive into Eazy's mindset, Gray paired Mitchell with rapper WC, who taught him many of the nuances of the California MC, who died in 1995.
"I'm a visual learner, and he was somebody that I could relate to. I had to understand not only California and Compton and South Central, but gang culture. I had to understand a lot of things in order for everything to be right," Mitchell said. "There are so many undertones to the movie. We couldn't be on the line of doing an impersonation."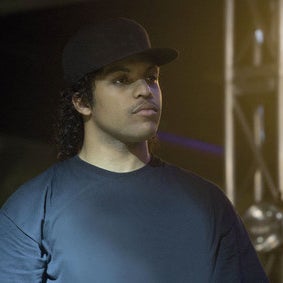 And they don't. There are no elements of parody in their performances; they're the kind that transport audiences to the time and place in which the people they're playing lived, the kind in which viewers forget they're not watching a documentary.
Even Dre and Cube agree. After their training, Mitchell, Hawkins, and Jackson were put to an N.W.A test. They literally had to perform in front of the original members of N.W.A — no costumes, no jheri curl wigs; just jump into character and see how the guys responded.
"Dre ended up jumping out of his seat," Mitchell said, demonstrating it as he relived the experience. "Literally jumping to the sky, and we was like, Wow! They cosigned it!"