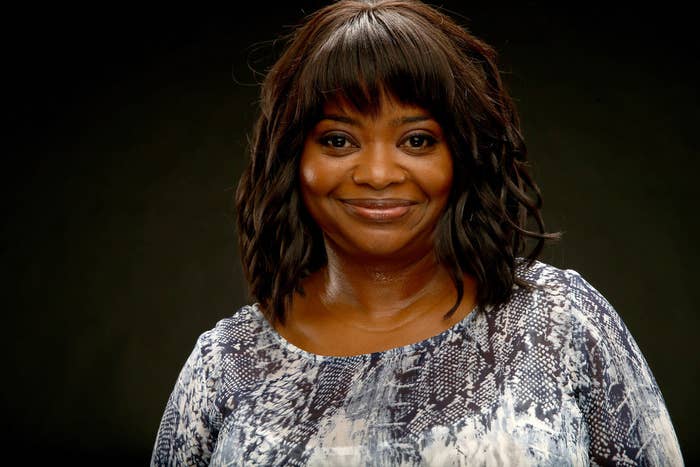 Octavia Spencer took off the high-heeled shoes she'd been strutting around in for much of the day, and slid into some flip-flops before sinking into a comfortable chair in a suite at the Four Seasons Hotel in Beverly Hills.
It had been a long day. And it was far from over.
In the middle of promoting her latest movie, Insurgent, the sequel to Divergent, news broke that the 44-year-old actor had signed on to play God in the film adaptation of William P. Young's best-selling novel, The Shack, which starts shooting next month.
"I'm excited and terrified all at the same time," Spencer said, after giving her feet a quick massage and waving off a compliment about how great she looks ("Lots of underwear, honey. I'm not going to lie to you.") "I mean, Morgan Freeman has played God how many times? And he's amazing in every incarnation of God."
"I'm playing a manifestation of God," she continued. "But I also know, going into the role, from my upbringing as a Christian, that God made us in his form, so I will be playing God in human form," said Spencer, who hails from the bible-thumping Montgomery, Alabama.
A deity is the latest in the list of varied characters the actor has taken on since she won the Oscar for Best Supporting Actress in 2012 for her performance as hip-shooting maid Minny Jackson in The Help — we've seen Spencer play Wanda in the emotional and gripping Fruitvale Station; she's worked the small screen as a take-no-prisoners nurse in Fox's late children's hospital drama Red Band Society; and she pulls off the intricate and ethereal Johanna, the leader of a peaceful, culturally diverse commune, in Insurgent.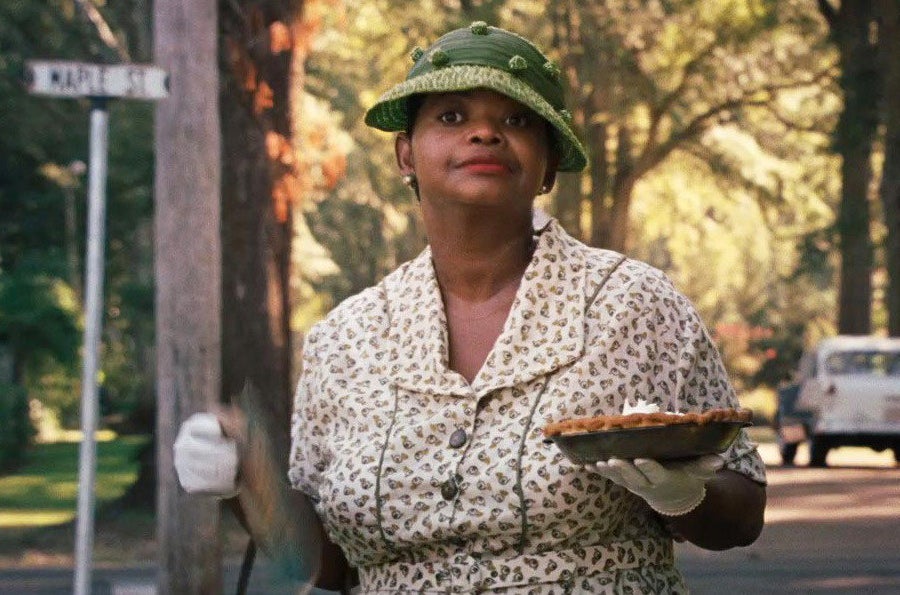 Her latest role in Insurgent means more to her than most would assume a YA adaptation would to a seasoned actor like Spencer. And that's because the movie has perhaps one of the most diverse casts of any science-fiction film series. Spencer, who is an avid reader and an author herself, was a fan of the Divergent books largely because author Veronica Roth included Asian, black, and Latino characters, both in the background and foreground.
"Veronica did an amazing job showing the diversity of the worlds," Spencer noted. "You knew that you had Asian characters, you knew that you have Indian characters. You knew that you would have African-American characters; women, all shapes and sizes — some with scars, some without. Men. You were going to run the gamut of the tapestry that should be represented in big movies."
Though filming on Insurgent wrapped nearly six months ago, Spencer is still marveling over what her starring role in the second Divergent film (which also stars black actors Zoë Kravitz and Mekhi Phifer) could mean for the franchise's younger fans. "If a little black girl in Montgomery, Alabama, or some far-reaching region sees something that I do and aspires to do it one day with the knowledge that she can achieve it, then hey, my work is done," she said.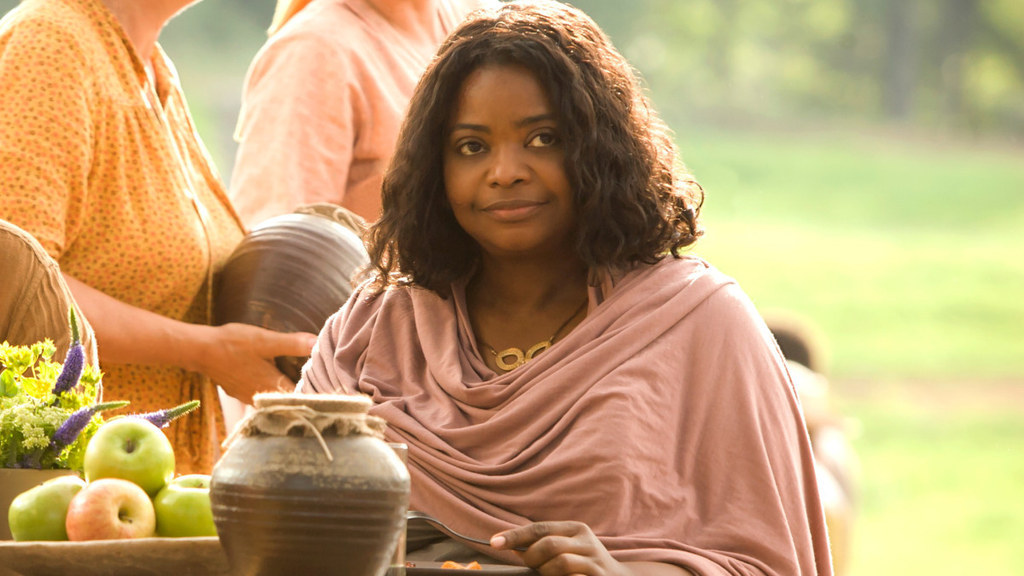 Spencer said "little black girl" as someone who is painfully aware of Hollywood's diversity problem. "It was never easy being Cicely Tyson. And it will not be easy being Octavia or Viola Davis," she mentioned matter-of-factly. Undeniably, there's a narrative in the movie and television world right now that black women are on the rise: Davis and Kerry Washington are playing compelling and complex women navigating homogenous worlds where white men rule on ABC's How to Get Away With Murder and Scandal respectively, while Taraji P. Henson is giving life to Cookie Lyon, a newly freed woman who served 17 years in prison for drug-related crimes and is now a badass producer on Fox's groundbreaking hit Empire.
But, as Spencer explains, it's not enough. "I want to see more Asian, I want to see more Latin, I want more Indian. There's more than Mindy Kaling out there, guys! There's more than Bai Ling," said Spencer, who was the sixth black female actor to win an Oscar. "There's more than the five or six of us — Kerry, Viola, myself, Taraji, Nicole Beharie. There are so many more women and men who deserve opportunities. People of color. Period."
After she extended her arm in the air to give a mock champagne toast to Scandal creator and How to Get Away With Murder executive producer Shonda Rhimes for providing those opportunities for people of color, Spencer said she has her own plan to do the same by working behind the camera. (She recently sold a project to HBO, but can't divulge details just yet.)
"Let's continue the Rainbow Coalition," the actor said before getting back up and sliding her heels back on again. "Let's have television and film reflect the broader spectrum of our society as a whole. Then, it will be a greater time to celebrate."