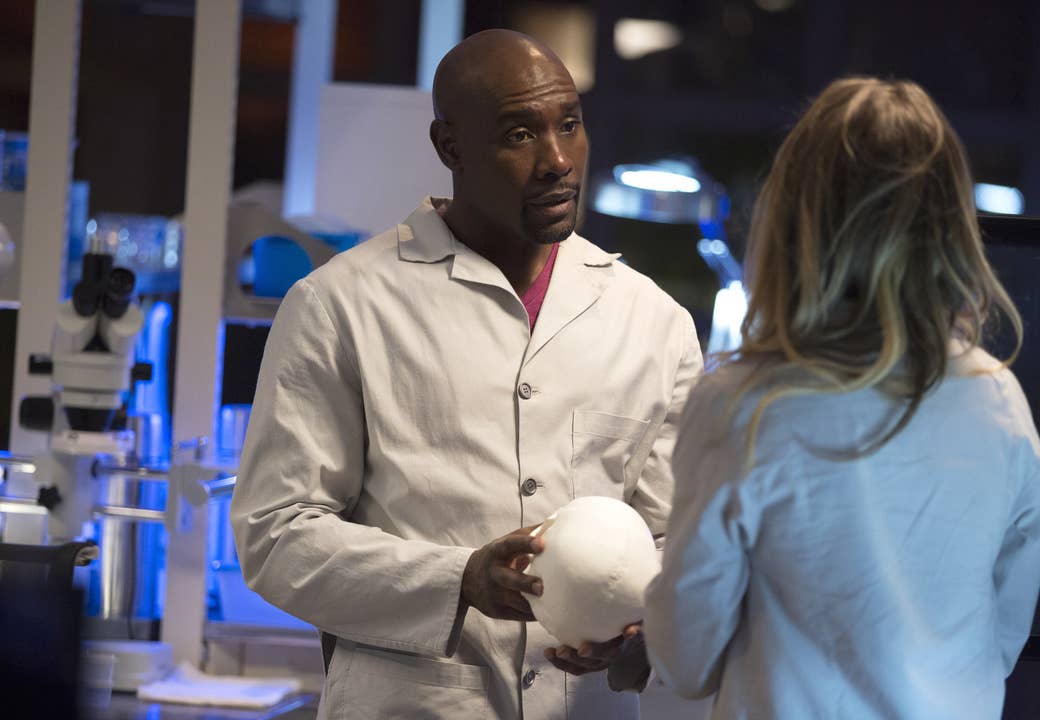 Just about everyone is talking about the visual presence of blackness on primetime television: Taraji P. Henson and Terrence Howard on Empire, Viola Davis on How To Get Away With Murder, Kerry Washington on Scandal, Anthony Anderson and Tracee Ellis Ross on Black-ish, and now Morris Chestnut on Fox's surprise hit of the season, Rosewood.
When it comes to black Hollywood, 46-year-old Chestnut has been a constant — his longevity, success, and relevancy are impressive. Yet, after 25 years in the industry, he's only just now getting the chance to star on his own television show.
Sitting in his private room near set in early October, Chestnut surmised that he's finally in this position for two key reasons: his patience and a renewed desire from studios to present diversity in primetime television.
"In terms of African-American actors, I think for a long time, playing leading roles, we primarily only had the opportunities in film," Chestnut said in between bites of his lunch. "Prior to Black-ish and Empire, and probably Power, there were no black male leads on television."
And for the past quarter century, Chestnut has been a mainstay in film. The actor first exploded on the scene as Ricky Baker, brother to Doughboy (Ice Cube), in John Singleton's 1991 debut Boyz n the Hood. Ricky was looking to break out of South Central L.A. with a football scholarship so that he could do better by his family. And the character struck a nerve — Ricky's heartbreaking death scene is one of the single most talked about moments from the film.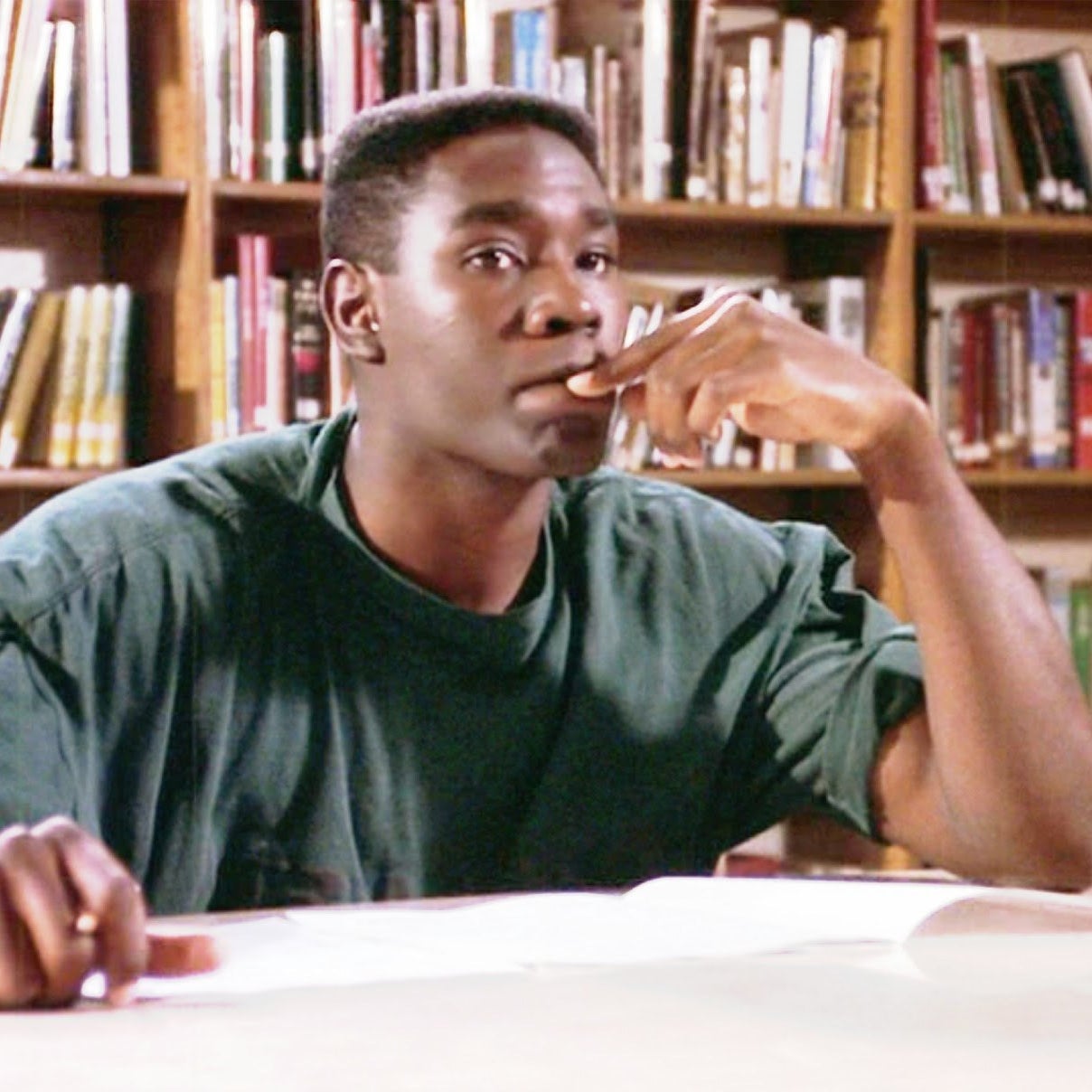 At the time, Chestnut was a fresh-faced 22-year-old with only one small acting credit to his name (a one-off role in an episode of Freddy's Nightmares, the A Nightmare on Elm Street TV series, in 1990). But he used his role in Boyz n the Hood to make a name for himself in Hollywood. He went on to appear on a short-lived NBC series with Patti LaBelle and Vivica A. Fox in the '90s. And from there, he racked up impressive roles in films like G.I. Jane, Under Siege 2: Dark Territory, and of course, 1999's The Best Man, in which he played Lance Sullivan, another definitive character that proved Chestnut's could be a leading man in Hollywood. Even still, as an established frontman, he happily accepted bit parts where he appeared in a mere scene or two, a la 2013's Identity Thief, as long as it gave him an opportunity to grow professionally.
"I've always taken ego out of the equation and looked at a situation to see how it's going to help or influence my career. A role like Identity Thief was a situation where it was a top producer in Melissa McCarthy. She and Jason Bateman [were] … top box office draws. It was a chance for me to be exposed to a [different] audience," Chestnut said. "At that time, it was a string of movies that I did, and … I like to keep building upon momentum. This was an opportunity for me to be involved in another big project to keep people talking, to keep the industry talking, to keep the people who are making the decisions on who they're going to cast talking, to keep social media going. A lot of people who have been leads in movies say, 'I don't want to be a supporting role,' but sometimes that supporting role can be the thing that jump-starts your career and gets you going in a more positive, fast-momentum direction."
This feels like a moment. Even though he's co-starred in films that have nabbed No. 1 at the box office — like the recent hit The Perfect Guy — Chestnut said getting the attention and weekly feedback from his work on Rosewood feels like a career culmination, especially since it has outpaced the network's expectations. Rosewood averages 7.8 million viewers each week, and Fox gave the series a full season order in mid-October.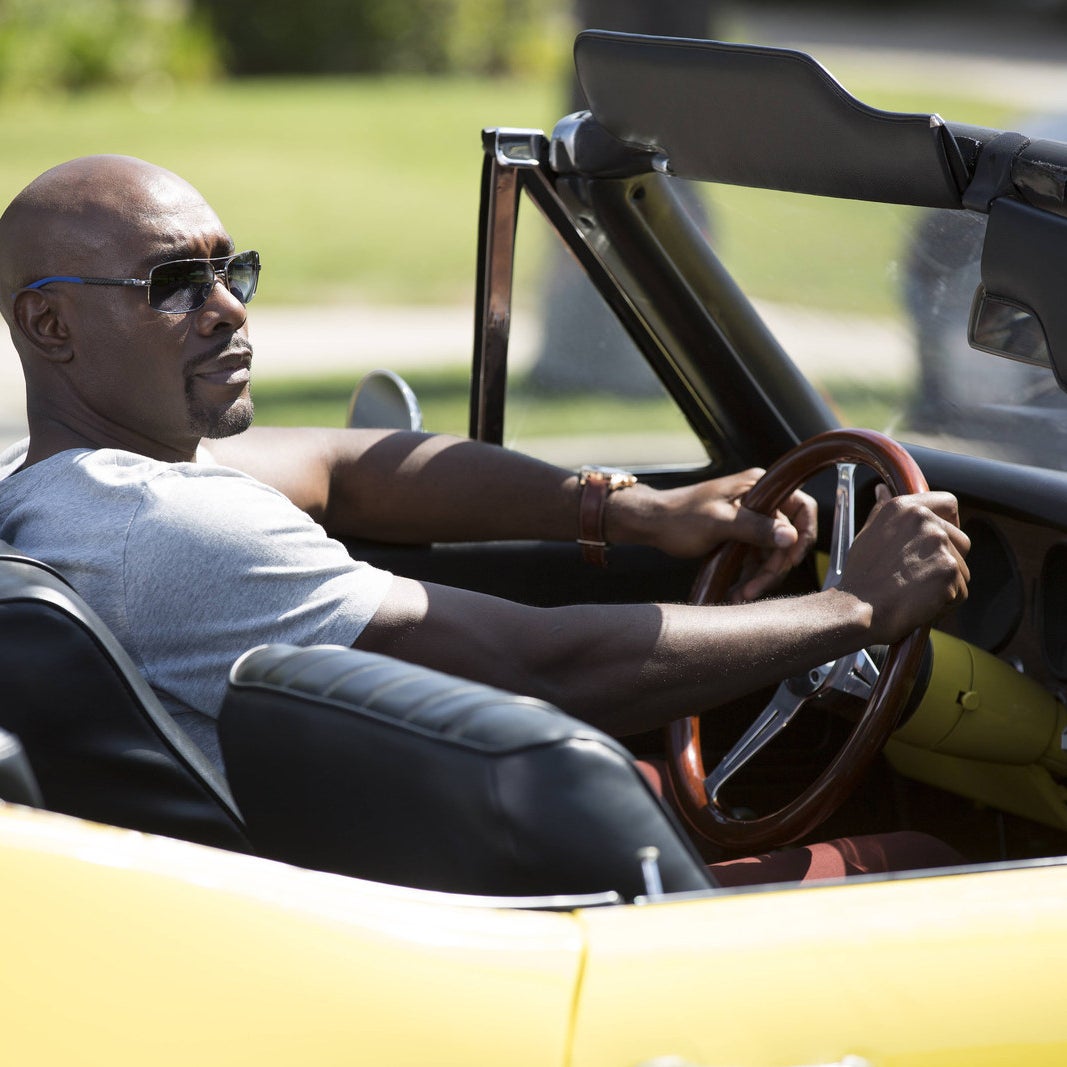 And the timing couldn't be better. Chestnut said even if he'd gotten the shot to do a show like this years ago, he wouldn't have been ready.
"I have matured in the industry; I'm a better actor. You want people to identify you in some type of way — that's how you get opportunities. But what are you going to do with those opportunities when you get them? The Best Man Holiday, I'm not really sure if I could have pulled that off in the late '90s. And when we did The Best Man in the late '90s, it just wasn't as such an emotional demand on me as a person and as an actor," he said. "I'm not sure I could have played Rosewood 20 years ago. I don't think that I was ready, I don't think that I could have done it."
Rosewood creator Todd Harthan said this role was perfect for Chestnut because the show needed someone with his Hollywood credentials in order to pull it off. And it seemed logical that the actor's box office magic would translate to the small screen.
"We needed somebody that checked a lot of boxes. We needed him to be intelligent, charming without being arrogant. We needed somebody that men would show up and want to watch and want to hang out with, and women would swoon over. It was a tricky piece of casting," Harthan said. "We also needed somebody we could market and put on a billboard and would look amazing. Morris was the guy, and he filled all those categories. He has been working so consistently in film ... So why now? Hopefully because he was waiting for that thing, a show that he could put on his back and carry. He will tell you that it's grueling to be the face of a show … just the day-to-day being in almost every scene. I think maybe he just wanted to wait for the right time, but luckily it was on a show that I had something to do with."
And during an October visit to set, it was clear how well suited the actor is to play Dr. Beaumont Rosewood Jr., an in-demand pathologist in private practice. As he did take after take of the same scene on the Manhattan Beach set that's doubling as Miami Beach, where Rosewood takes place, it was hard not to notice how thoughtful he is. Sometimes he delivered a line with a bit more punch, another time he injected more sarcasm, but gauging by the director's enthusiasm each time, he nailed it.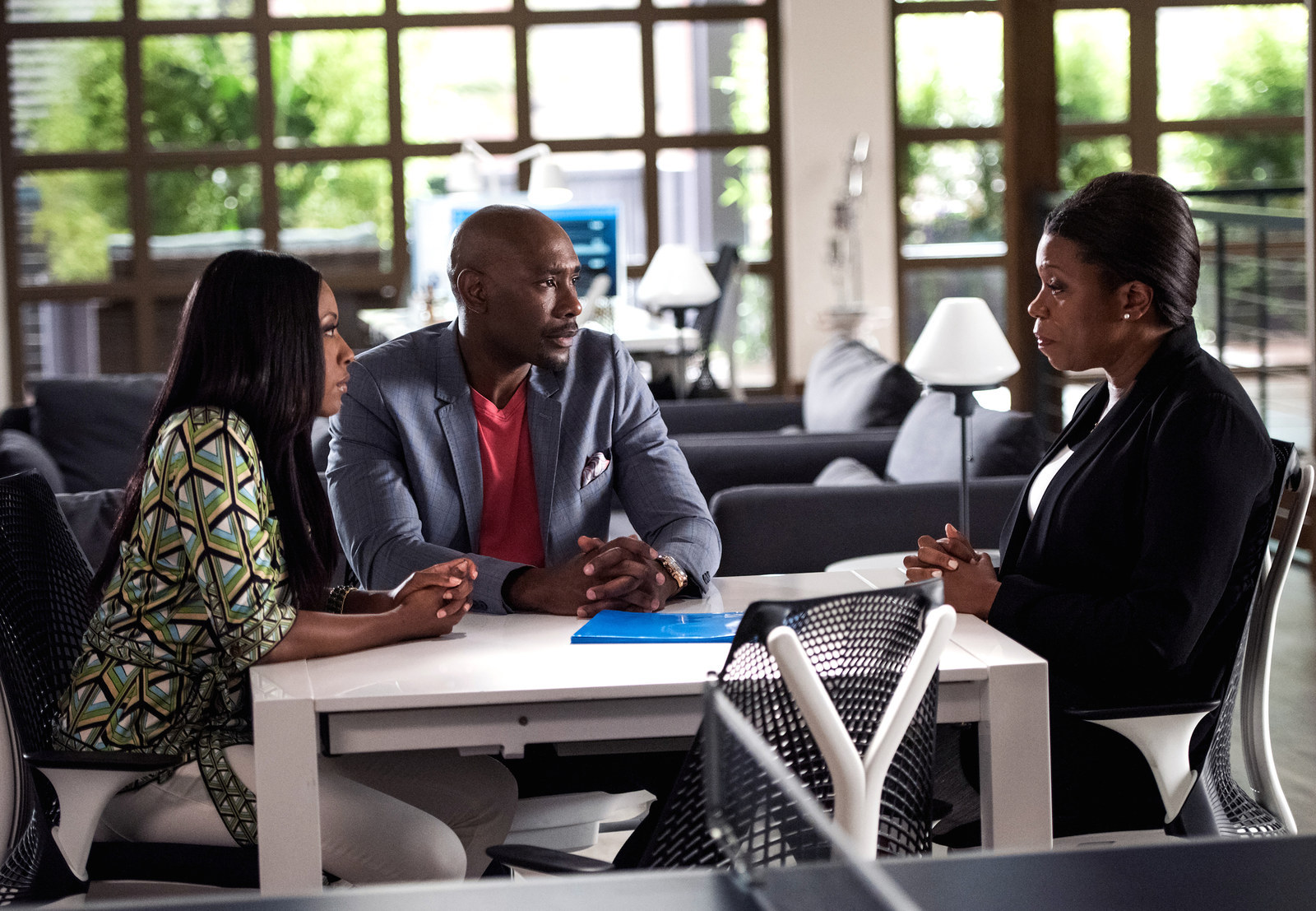 Chestnut said he's especially pleased because with this role, he gets to show off and play to his talents — an opportunity like this doesn't come around often, he noted. Tension comes both romantically — it's clear that ultimately, Rosewood and Jaina Lee Ortiz's character, a detective he's often paired up with, will cross that line — and dramatically, as the character has a medical condition that doesn't have a good prognosis.
"We have a mix of comedy, and they always allow me to get back to elements of drama. I have some great scenes with Lorraine Toussaint, who's incredible, and where we really bring a lot of emotion and some pretty deep scenes," Chestnut said. "He's smart, he's intelligent, witty, compassionate; I wanted to be able to play a character like that. Rosewood is much closer to myself than Lance from The Best Man or even any of the other movies I've done."
But the role — a black doctor in a primetime series — is bigger than Morris Chestnut. And he's well aware. If Rosewood continues to do well, perhaps the next Morris Chestnut doesn't have to wait quite so long to get here...not that Chestnut is complaining about his own long wait.
"Hopefully we can stay successful and the show becomes successful," Chestnut said before polishing off the last bit of his lunch. "And hopefully then, it will open up the doors for other people."
Rosewood airs Wednesdays at 8 p.m. ET/7 CT on Fox.