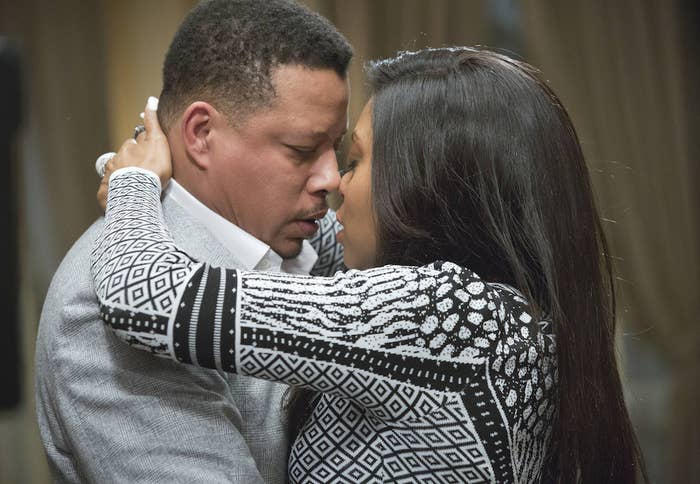 Artist Kehinde Wiley's naturalistic paintings of black people have been featured throughout the debut season of Fox's massive hit Empire, hanging on the lush walls of the tony pad and executive offices that belong to music legend Lucious Lyon (Terrence Howard). The Brooklyn-based artist is also friends with the series' creator Lee Daniels, whom he called one recent Wednesday night to ask him to skip watching his own show to instead hang out with some buddies of his.
"I said OK, because I'm just trying to get more art for next season. I'm willing to sell my soul!" Daniels joked to BuzzFeed News over lunch with fellow Empire creator Danny Strong and showrunner Ilene Chaiken. He headed downstairs and popped into Wiley's car, which was already filled with two other friends.
"One guy says, 'Lee … I'm Swizz Beatz. We met at Oprah's. I'm Alicia's husband,'" Daniels recalled.
And, once they got to his 11th Avenue music studio, Beatz — who's responsible for creating major hits for artists including Jay Z, Beyoncé, T.I., DMX, and Drake (and husband of 15-time Grammy winner Alicia Keys) — couldn't help himself. As Daniels recalled, Beatz leaned toward him and said: "Right now, I'm freaking out because I'm not seeing the show. I'm with you."
"I was like Cinderella going to the fucking ball," Daniels remembered.
Beatz is just one of an ever-increasing number of fans that Empire, which chronicles the salty and delicious behavior of a successful hip-hop family, has amassed since it premiered in January. (Scandal creator Shonda Rhimes is another.)
Daniels, Strong, and Chaiken have all grown accustomed to a very uncommon practice for anyone working in television these days: When they wake up on Thursday mornings, they see just how much higher their series' ratings are than the week before, a history-making feat. Last week, Empire brought in 14.7 million viewers, helping it become the biggest network hit in years. "I am still surprised," Daniels admitted. "Are you kidding me?! I sit by my phones on Thursday morning, nauseous."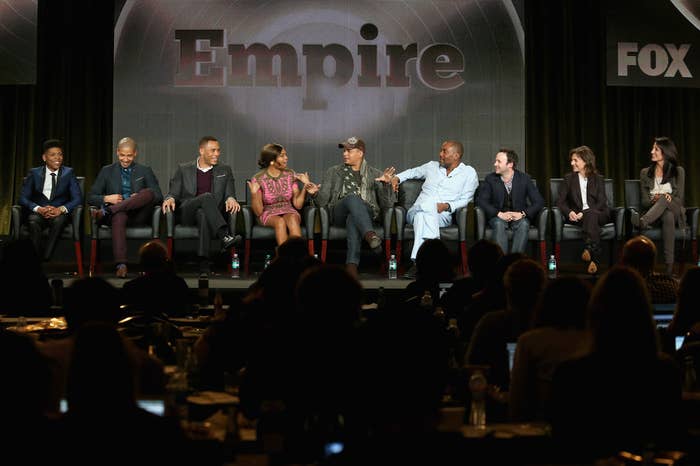 The premise for Empire — the power struggles and opulence of the hip-hop world — came from Strong, who, Daniels joked several times over lunch, is so entrenched in black culture that he's a black man passing for white. The two have built a dynamic over the past few years since collaborating on 2013's The Butler, which Strong wrote and Daniels produced and directed. While working on the film, Strong brought the seedlings of what became Empire to producer Brian Grazer, hoping to turn it into another film. He also mentioned it to Daniels, who, as a fan of '80s primetime soaps, thought the concept would work better on television. Soon enough, Empire was a go.
But they needed someone to run the series day in and day out. Enter Chaiken, who is best known for creating the groundbreaking series The L Word, which centered on an underrepresented group of people in Hollywood: gay women. Now, with Empire, Chaiken is breaking boundaries with another marginalized population in Hollywood.
"Ilene was the perfect showrunner. L Word was so compelling and groundbreaking," Strong said. "We're all interested in talking about social issues and social justice. It makes the work more interesting. And I think that's what happening with Empire."
"This story is not just the African-American dream," Daniels added. "But the American dream."
On Empire, the visualization of that dream is former couple Cookie and Lucious Lyon — played by Oscar nominees Taraji P. Henson and Terrence Howard — who used drug money to help fund Lucious' burgeoning music career in the midst of the hip-hop/pop crossover music boom of the late '90s. Just as Lucious' career was about to catch fire, Cookie was busted in a drug deal and ended up serving 17 years in prison, leaving Lucious to raise their three sons — Andre (Trai Byers), Jamal (Jussie Smollett), and Hakeem (Bryshere Y. Gray). When the series begins, Cookie is newly freed from jail and reimmersing herself in her family members' lives, which couldn't be more different than the one she left behind: Lucious has found the type of success as a musician, producer, and businessman that he and Cookie couldn't have dreamed up in their down-and-out days.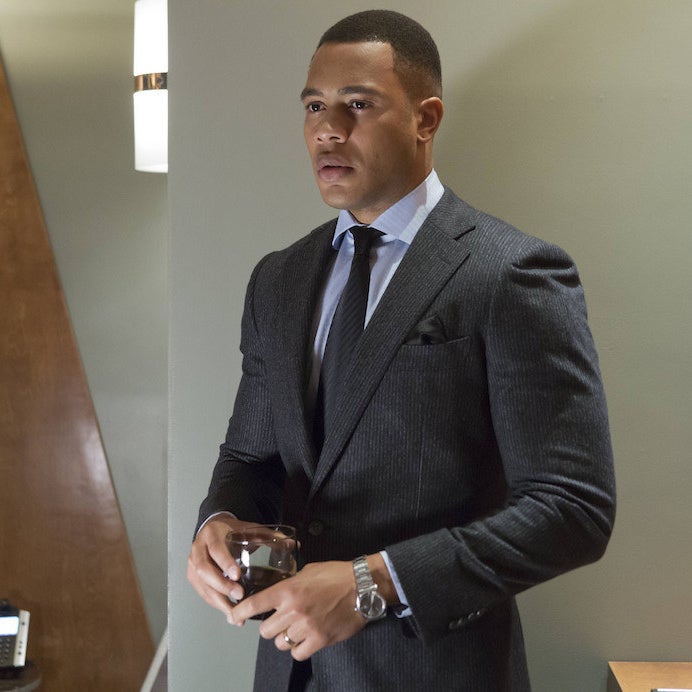 Week after week, viewers are tuning in to see the delicious soapiness unfold and to see what animal print or legitimate animal is draped over Cookie as she spews oh-so-tweetable lines ("Shut up, Dora!"; "What can you do, Yoko? Can you play the tambourine?"; etc.). All of the Lyons' drama is set to an original soundtrack that rivals the best of current urban radio, thanks to the show's executive music producer, Timbaland, another important figure in the hip-hop landscape.
But beyond the aspirational furs, ferocious one-liners, and equally fierce music, the series' success also stems from its authenticity, which, in part, comes from the actors' ability to ad-lib. "I was really adamant in the early days of letting the actors keep it a little loose, to not have a script supervisor checking your 'the's and commas. As an actor, it would get in my head," said Strong, who's recurred on Mad Men and other hit series like Buffy the Vampire Slayer and Gilmore Girls throughout his 20-year career. "We have a show that takes place in the hip-hop world, and yet there's a lot of language we can't use that's authentic to that world. So the actors bringing their own sensibility to it, added this layer of authenticity, so that you don't think about how we can't say the f-word. Or the n-word."
Even more powerful than the language, however, are the conversations that Empire is starting about being queer and black and the stigma of mental health, storylines that stem from Daniels' and Strong's own lives. Daniels, who is gay, has been heavily involved in telling the story of Jamal's struggle to come out publicly while dealing with his disapproving father Lucious. One flashback in which Lucious tosses a young Jamal into a trash can, which has been shown throughout the series, was a painful moment that was plucked from Daniels' own life.
"I still block it out," he said. "I don't really connect with it. My way of connecting is disconnecting."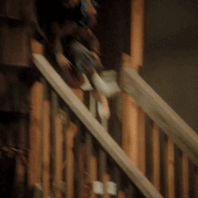 As personal as Jamal's storyline is to Daniels, Andre's is the same for Strong. The Wharton-educated member of the Lyons family, who lacks the musical talent of his brothers and parents, has been dealing with his own struggle with bipolar disorder in Empire's most recent episodes.
"My mom suffered from serious mental health issues," Strong said. "I've experienced them firsthand and it's very upsetting. And it's not normally portrayed on television. They did it on Homeland brilliantly. So I thought, I've had these experiences. I've had the experience of [having to sign an involuntary psychiatric hold]," he noted of something Andre's wife Rhonda (Kaitlin Doubleday) faced. "I've lived through moments like that. And we need to see those moments. We need to see what it's like."
Andre's story has played out over the course of multiple episodes, and while his brothers and wife support him, Lucious won't come see him at the psychiatric facility he's sent him to, and Cookie, who eventually comes around, initially calls Andre's disease "white people problems."
"What I love about how African-Americans address the issue is that, 'We ain't crazy. My son ain't crazy. Get out of my house. Something's wrong with you. My son's not crazy.' We just don't accept that bipolar issue," Daniels said. "I think we've become more accepting of it. But Cookie and Lucious' knee jerk is what my parent's knee jerk would have been. 'What? No! Get out! My son ain't crazy. We don't have that in our family!' It's almost the same way they embrace the homosexuality of it. 'What? No! Get out of here!'"
The series is clearly close to Daniels' and Strong's hearts, but they didn't plan on being so involved from the get-go. Empire quickly became such an unexpected, powerful force that their other work — Daniels is scheduled to start shooting the long-awaited Richard Pryor biopic this summer and Strong's plan was to take on a film writing assignment — has been set aside.
"I got sucked into it," Strong said. "I got attached to the cast. And I started breaking stories with the writers room. Ilene's a hustler. She talked me into writing Episode 2, and she talked me into writing the season finale. I just wanted the show to be really good."
"I can't calm down," Daniels said. "This is my story. I'm supposed to be directing right now. It's affected that. Harvey [Weinstein] isn't so happy. Fuck! I haven't turned in the Richard Pryor script, and I'm shooting in July. I've got to turn it in," he added, almost realizing in that very moment just how far off course Empire has taken him.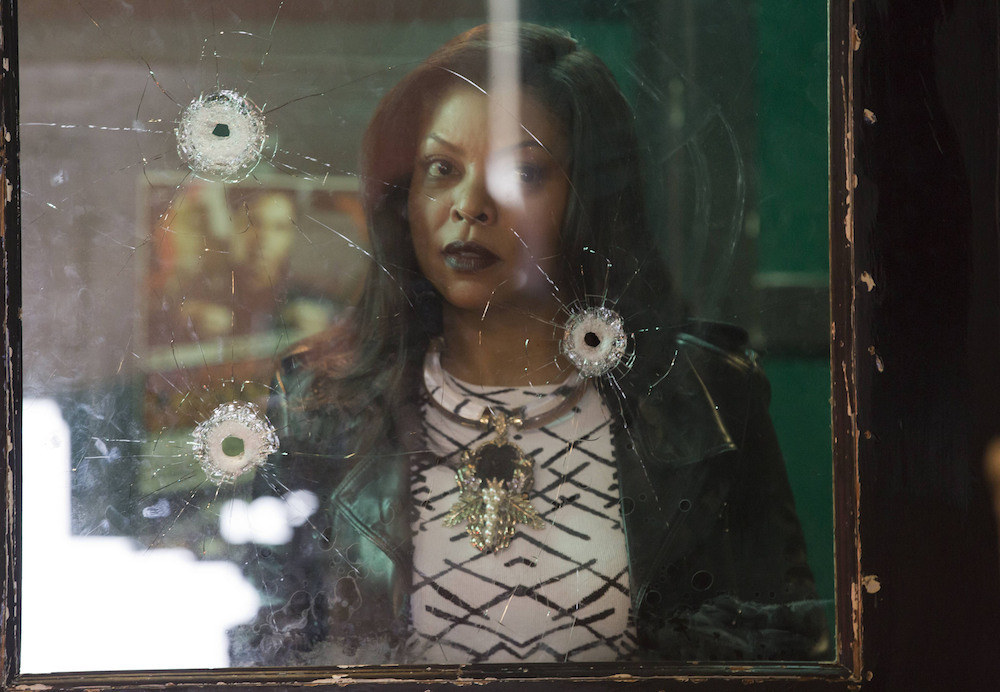 But after Wednesday (or maybe Thursday morning when the ratings come in), Daniels and Strong will both be able to turn their attention to their other projects as Empire's record-breaking debut season comes to an end.
"We concluded it the way we conceived it," Strong said of the season finale. "It came back to these original concepts we had in the earliest days."
One interpretation of Strong's tease could be that the incurable ALS diagnosis Lucious has been dealing with since Episode 1 could end up being not so grim, something that was hinted at when Rhonda mentioned that real-life physicist Stephen Hawking has been living with ALS more than 50 years after his diagnosis in a recent episode.
Over lunch, Daniels, Strong, and Chaiken insisted that whatever happens in the finale was planned from the show's inception — very little was tweaked to account for Empire's massive success that they couldn't have seen coming.
Now their biggest challenge is how to top the series' inaugural season, which boasted appearances from Oscar winners Jennifer Hudson and Cuba Gooding Jr.; singers like Courtney Love, Estelle, and Mary J. Blige; and actors like Derek Luke, Raven-Symoné, and supermodel Naomi Campbell, and included an impressive list of directors, including Oscar nominee John Singleton, Sanaa Hamri, Rob Hardy, Anthony Hemingway, and Debbie Allen, who directed the finale. (Strong was the only straight white man to direct a Season 1 episode, Chaiken proudly pointed out.)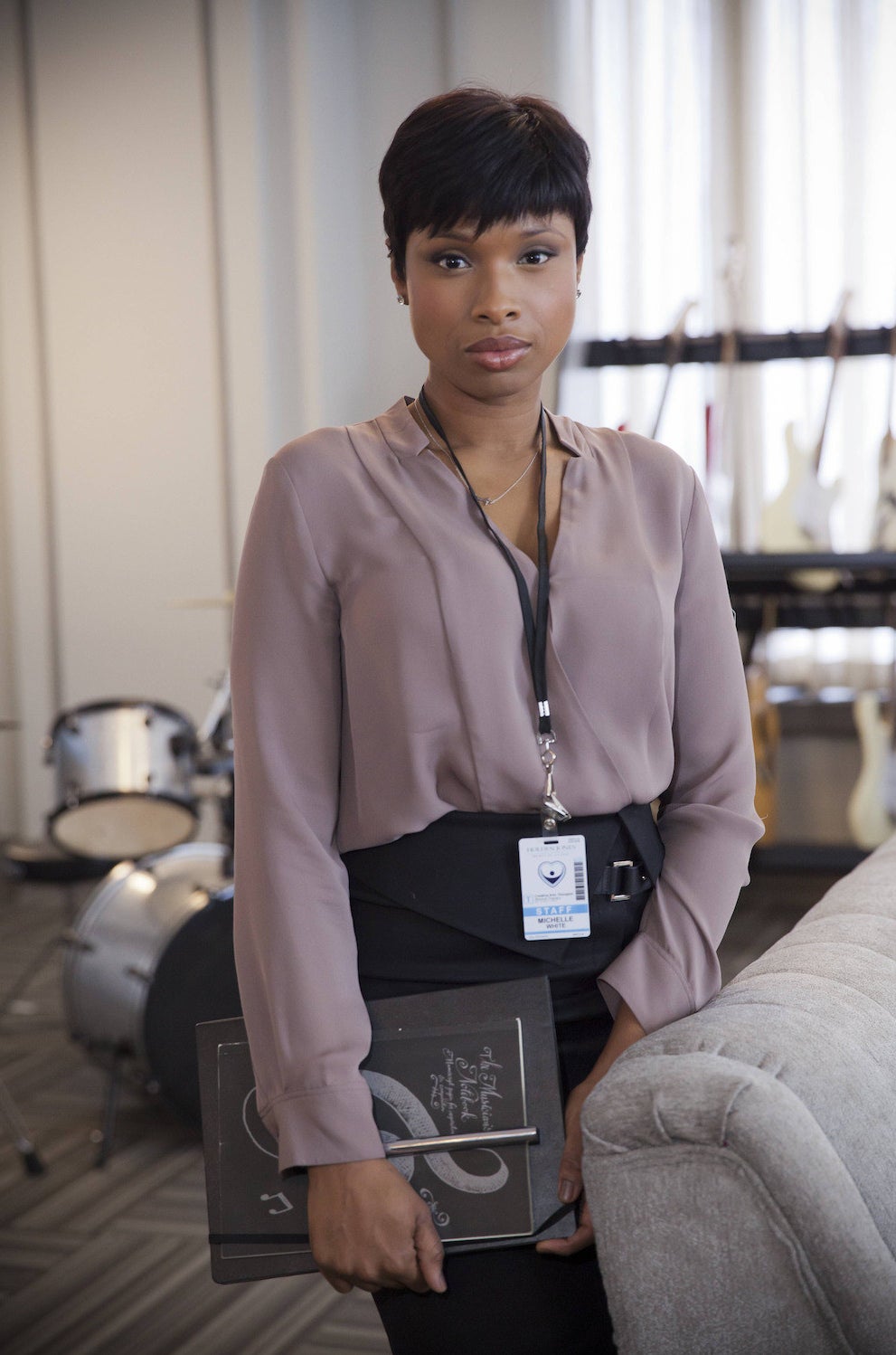 For Season 2, they're hoping to snag more legendary directors like Spike Lee ("I can't say anyone else, but think that way," Daniels said) and actors like Oprah Winfrey ("Cross your fingers," Daniels said) and Oscar winner Denzel Washington (who, Daniels revealed, "was supposed to be on the first season. He was going to be the crippled guy in the third episode — the homeless witness," but scheduling prevented it from happening).
But it'll take more than famous faces and big-name directors to keep an audience of Empire's size engaged the way it's been this season; the series will have to maintain the veritable scenes, storylines, and language — and the grand primetime soap opera fashion — fans have come to expect.
Considering its massive midseason success, Empire is clearly ready for the big time. The show will likely return in the fall with a full 22-episode season, though Fox has yet to confirm.
The writers go back to work on Season 2 in the middle of April, and, despite adding a few more staff writers, Chaiken said, little will change.
"We just need to stick to our guns and do what we did in Season 1: tell compelling stories," Strong said. "We tried to be truthful to our characters and tell compelling stories with juicy soap turns and with layered character work and tackle social issues. That's what we're going to do in Season 2."
The two-hour Empire finale airs on Wednesday at 8 p.m. on Fox.