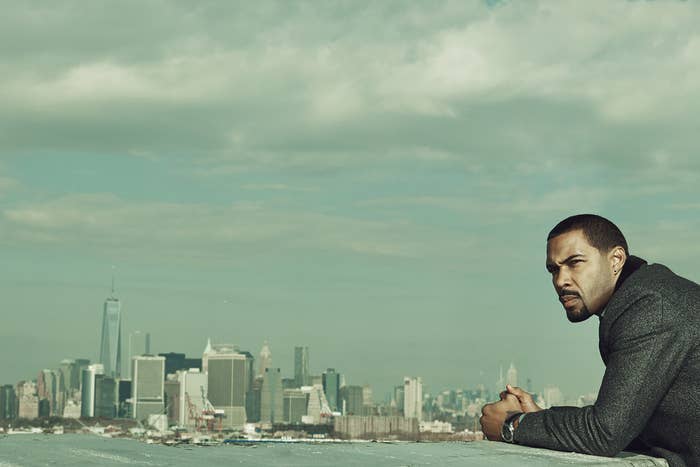 At first glance, 41-year-old actor Omari Hardwick is a bit of a walking contradiction.
His athletic build hints at his former life as a professional football player — he was cut from the San Diego Chargers after suffering a career-ending knee injury — but he won't be forced into some athlete stereotype. Hardwick is also known for throwing people off guard by speaking in iambic pentameter. But the words and their delivery don't seem at all contrived. He's a poet, and when the mood strikes, he's quick to spout verses of swoon-worthy spoken-word deliciousness.
In nearly every facet of his life, Hardwick has two sides. "I would say, as loving as I am … I am definitely an extremely temperamental man who has a very large temper," he told BuzzFeed News. But his job pulls it all together. "Acting is the art of being and existing, and not being fake," he added.
And after appearing alongside marquee names like Whitney Houston (in her final role, 2012's Sparkle) and Janet Jackson (in 2010's For Colored Girls), Hardwick is now enjoying his biggest role yet: James "Ghost" St. Patrick, one of New York City's most powerful drug dealers, on Starz's dynamic, sexy (and sexed-up) series Power.
The show, created by Courtney Kemp Agboh and produced by rapper and actor Curtis "50 Cent" Jackson, has given Hardwick an opportunity to use his own complexities to bring the multilayered Ghost to life. "The thing is, Omari has everything that Ghost has. Very intelligent — he's able to do a lot of things: He's a poet, he's an athlete, he's an actor," Kemp Agboh told BuzzFeed News. "You need someone who is hyper-intelligent, really sexy, really strong, and a little scary. There are plenty of actors that have one or two of those. I was looking for the whole package."
And that's just what Hardwick offered Power, helping the series grow its ratings steadily over the course of its initial eight-week run in 2014 and leading to a second season, which premieres on June 6.
In some ways, who Hardwick is as a poet usurps who he is as an actor. "Those closest to me always say, 'You're not the actor that you are if you stop writing. If you stop writing, you will not be the writer that God wants you to be.' Being a poet, I have already written a poem about the character [before going on set]. I've already written a poem about the story," Hardwick said. "It's an advantageous thing I would say, for sure. I get a leg up because I am looking at so much of the ambiguity and grayness that the fans are watching. I'm looking at that before we actually start."
But before he got into performing, the actor spent his younger years in Decatur, Georgia, largely on the field: He was "fast on the football field," "really good" at baseball, and "decent" when it came to basketball. Then, at age 13, he began writing, honing his skills during his formative years by watching his attorney father.
"During that moment of the '70s, [my father] is naming his sons Omari and Jamile and naming his daughter Shani and is wearing dashikis and afros while at Holy Cross with Clarence Thomas, and trying to figure out his blackness, while also trying to figure out his American thing. My dad was really complex, and I was raised by that," he said. "My mom is really bright — very book bright — and so those things collide ... I learned that I could put all of that stuff together in the world of acting, and I could make a dollar at it."
Being a country boy from Decatur also helped Hardwick understand the idea that the life you currently live may not be where your ultimate destiny lies, a conflict Ghost also experiences throughout Power. The environment Hardwick grew up in was "rough," he said. "There were times that drugs and violence and guns were around... There were uncles in my life that definitely knew the street life."
He draws from those experiences to create Ghost, who, in Season 2, dives deeper into the complexities that had the cable network's niche audience glued to their TV screens. In the earliest parts of the sophomore season, Ghost discovers that his lover, Angela Valdes (Lela Loren), is actually a federal prosecutor working to bust his organization. Hardwick joked that he's never committed any of the infractions his character has, but he "definitely [has] been in my number of altercations in life."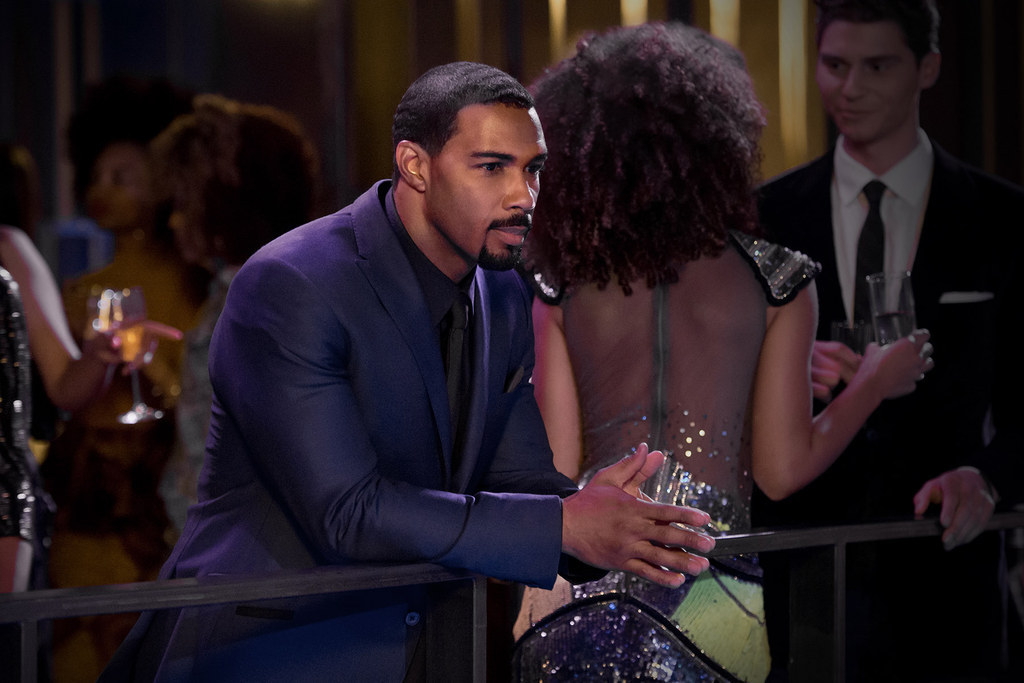 Now, Hardwick is far from his life in Decatur — and his celebrity status has risen since Power wrapped its first season last summer. "Sometimes I play the naiveté of what I've become, and not who I am, or whose I am," he said. "The 'what' of what I've become has made it hard for me to just be in public, and I really enjoy those moments of just existing with my family and staring at the water, and looking at mountains. It's changed me in the way that it's perhaps made me more quiet when I'm alone."
But one of the spoils of fronting a hot show like Power is that he's in a position to get a passion project up and running. Hardwick exclusively told BuzzFeed News that he has officially acquired the rights to develop famed poet Gil Scott-Heron's life story, which could be a career-defining moment for him.
Scott-Heron, whose most famous and celebrated work is "The Revolution Will Not Be Televised," died in 2011 — and Hardwick's biopic marks the first time anyone has attempted to dramatize the story of his complicated life. "He's this incredibly complex individual, a dynamic man," the actor said. "I'm definitely producing and definitely starring in it."
But for now, Hardwick is just focusing on portraying Ghost's story in Power, one that he is hopeful he'll be doing for a long while, which seems plausible. The writers are already thinking about Season 3 — which has not yet been officially announced — and are preparing to create more twists and turns that play off of what Season 2 is going to give fans. We'll see Ghost and his women go further down darker paths, and Ghost himself questioning whether or not going straight is the best course of action for him.
And that's part of what Hardwick loves about this character — the vulnerability that comes from being erratic and uncertain seems to be part of Ghost's quest to be settled in love, in his home life, and in being a respectable (and crime-free!) businessman.
"This guy is unpredictable. And the irony of that is that internally, he is not unpredictable, right? He's always thinking two steps ahead. In his mind, he knows exactly what he's doing, why he's doing it, when he does it, what the purpose of it is going to lead to for his future," Hardwick said. "Though I'm playing him, and I know what's going on at all times, and though he's written to be two steps ahead as if he's knowing what's going on at all times, he's organically unpredictable, and he's extreme, and too complex of a person to be predictable, even to himself, even if he acts like he is. I'm just trying to play him as truthfully in each moment as I can."