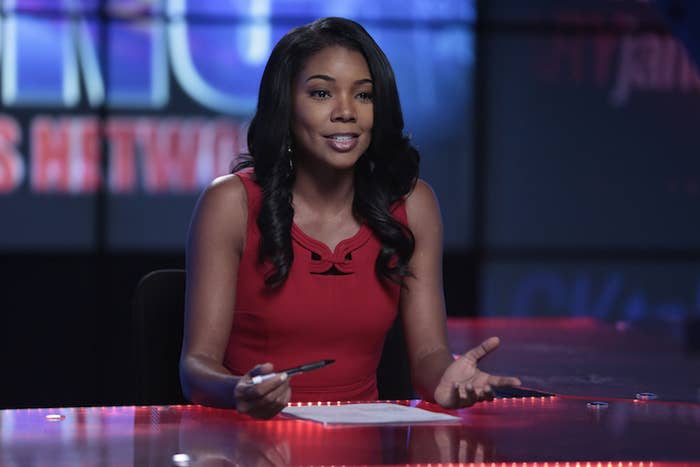 Four years ago, BET's massively popular scripted series Being Mary Jane wasn't even something creator Mara Brock Akil was ready to talk about out loud.
"I wasn't sure anybody was ready for it," she told BuzzFeed News, sitting at her home near Venice Beach. "It was a black female lead, [and I didn't want to] populate it with a bunch of white characters to help swallow the life of a black woman. It was going to be about her life, and it was going to have the four quadrants of her life: her love life, her work life, her family life, and her alone moments. If she's single, she's going to be alone sometimes and we need to see that. I was protective."
It was a story she couldn't trust just anyone with, but eventually, her husband, director Salim Akil, convinced her to share the details of her project with BET, where the couple had a longstanding, record-breaking history.
The network had picked up their show The Game — which The CW unceremoniously had canceled in 2009 — in syndication. And it wasn't long before executives at BET noticed that the viewership for reruns of the series, which chronicled the off-the-field lives of a professional football team and the women who love them, was at times bigger than that of its original airings on The CW. In 2011, after a long social media campaign from crushed fans, BET struck a deal to bring The Game back with new episodes, making it the network's first scripted show.
"Everybody just knew we were about to fuck it up," Brock Akil told BuzzFeed News. "Everybody was the same, and they were nice: Look, it won't be you guys … but BET has never done it before."
That experiment turned out to be a goldmine for the network: The Game brought in a record-breaking 7.7 million viewers for its Season 4 premiere. In October, the series was renewed for an impressive ninth and final season.
BET's success with the Akils opened the door for the network to take a chance on another scripted series: Brock Akil's passion project, Being Mary Jane. And the results of that risk have also been incredibly rewarding: The series premiered to more than 4 million viewers in January 2013, a number no episode of Mad Men has yet reached.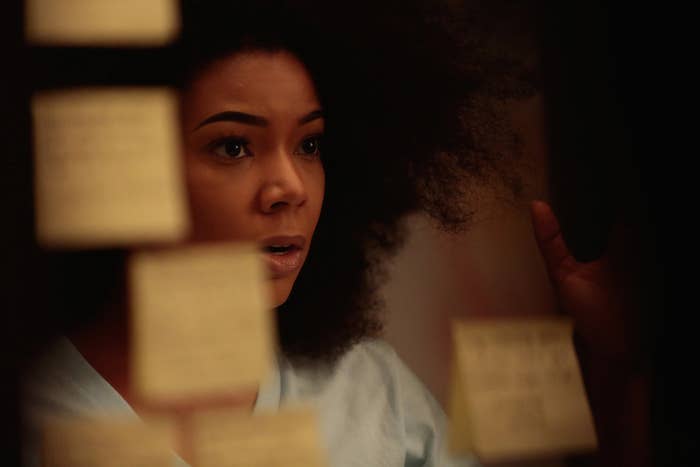 With Being Mary Jane, the network has given Brock Akil creative freedom without asking her to compromise the level of authenticity that makes the show so relatable, it's often uncomfortable to watch. Each hour-long episode peels the layers back on a beautifully imperfect woman who is struggling to get her real life as in order as the one she projects on camera for her midday cable news talk show.
In its current second season, for example, Mary Jane Paul (Gabrielle Union) — who was inspired by once-aspiring journalist Brock Akil herself — jumped at the chance to get her eggs frozen gratis, in exchange for broadcasting her story on her cable network. In a recent episode, she looked over at her doctor after realizing the fertility treatments to freeze her eggs had gone horribly wrong…on live TV. Her lip quivered, and she immediately tried to rid her face of sheer panic, get it together, and prepare to kick it back to the folks back at the studio. But she couldn't — not before she asked the doctor these questions, dripping in desperation: What went wrong? Could I have taken my medications wrong? You said 38 isn't old, old!
Though the exact experience might not universally translate, Mary Jane's vulnerability — and subsequent anger and embarrassment — certainly resonated with audience. Social media erupted with reactions to the decisions the character had made, leading to the kind of conversation the show has regularly launched, ranging from topics like infertility to black men and suicide. And there were strong-arm conversations of her next, decidedly dumb move: aiming to get knocked up by her former lover, who was already expecting a baby by another woman (and whose sperm she stole and froze in the 2013 pilot).
Even Union is "sometimes uncomfortable" with Mary Jane's choices, but like the legions of fans Being Mary Jane has amassed, she's happy to debate the imperfect life of a woman who appears to have everything all figured out. "I'm like, Ooh. I wouldn't like her! I wouldn't be friends with her!" Union told BuzzFeed News via phone. "But … if I can have compassion for myself and for my loved ones who haven't always made the best decisions, for sure I can have compassion and empathy for my character."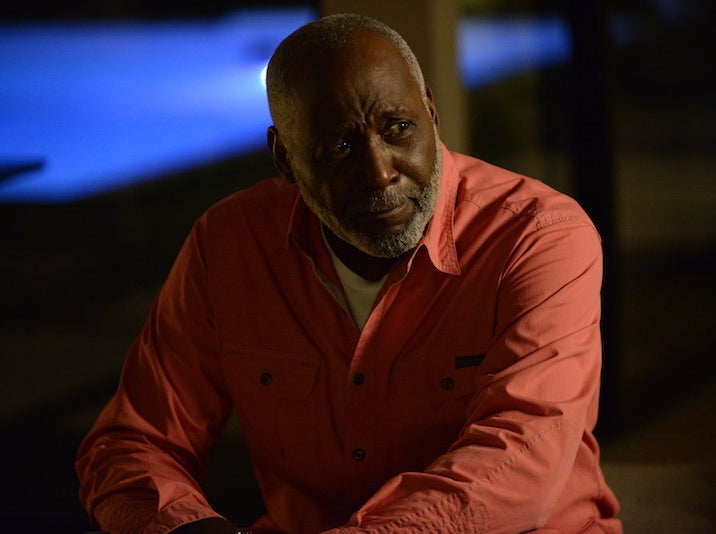 There are many moments in Being Mary Jane that cross lines the network has never even approached before in its nearly 35 years. Last week's episode saw guest star Thomas Q. Jones go down on Mary Jane; we've witnessed the mental breakdown of a medical professional in another episode this season; and the series previously took on domestic teenage sex trafficking, a real-life problem that runs heavy in Atlanta.
"More often than not, when I'm preparing for some kind of backlash or some kind of negativity, what I have overwhelmingly gotten has been empathy and sympathy for Mary Jane. And a lot of the other characters," Union said. "Because we see ourselves reflected in the different characters. I've gotten a lot more high fives than I had anticipated."
And while the series lives on BET, the world of Being Mary Jane isn't exclusively black. "We try to make our shows look more like America. We don't want to have a show like Friends and pretend like there are no black people in New York. So we don't want our shows to be all black. We want it to reflect what the real world looks like," said Debra Lee, chairman and chief executive officer of BET. "Other networks are beginning to realize how valuable our audience is. I think we can take some of the credit for that. They saw what we were doing and they saw how loyal our audience is, and how they will show up because they want to see different images of themselves. The person doesn't have to be perfect, they can have flaws, but they have to be realistic. They have to be the kind of people they see in our community."
Some of the topics on Being Mary Jane have been downright eye-opening — even for the people bringing them to life. Lisa Vidal, for example, co-stars as Mary Jane's Latina producer Kara, who is battling through her own identity issues, while also navigating being an absent mother and a divorcee. The actor said that until she read through one particular storyline that's been a part of the series since the pilot — in which Mary Jane pushes her network to challenge a magazine article that scientifically proves that black women are less attractive — she was unaware that it was a such a hot topic.
"It's about how black beauty is not considered as beautiful as Latina beauty and that was a wake-up call to me. … I really didn't realize that that was a thread that black women were dealing with. In my world, where I stand, I've always thought black people were beautiful and that black men love black women. I never realized that that was a deep concern," Vidal told BuzzFeed News in a phone interview. "Mara wants Kara to be the voice that challenges Mary Jane, that challenges the black community to think about how they feel about themselves, how they see themselves, how others see them, and Kara can be very controversial. ... Mara is incredible — her bravery, her balls to just write about this stuff and get it out there and talk about these issues."
Richard Roundtree, who portrays Mary Jane's father, Paul Patterson Sr., also said he's getting an education through the series. "My oldest daughter is an ESL teacher here in Los Angeles, and charter schools is a big subject with her. I'm learning different points of view on it, and it's really enlightening," Roundtree told BuzzFeed News via phone. "Besides Roots, this is singularly the best experience I've ever had on television."
And more of this is coming in Season 3, which is currently in production. Mary Jane's love life and poor choices will continue to anchor the show, and Brock Akil will continue to tell stories that almost never get the spotlight in primetime.
"We are pushing the envelope, but we have to do this if we want to be competitive," Salim Akil said. "We're competing against networks — and the way that we compete is with quality, excellent acting, scripts, and we have a great crew. I think the trust comes with us knowing what we're doing and us doing it to the best of our ability. We're finishing the second season of Being Mary Jane. The second season of their first drama, which is, if you think about it, amazing. That's like saying it's the second season of NBC's first drama."
The two-hour Season 2 finale of Being Mary Jane airs at 9 p.m. on BET.