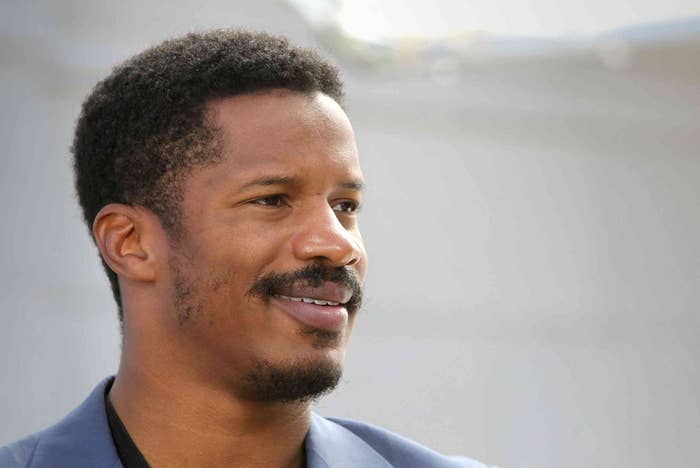 1. He won't take just any job.
Nate Parker, star of the upcoming movie Beyond the Lights, knows a thing or two about fighting for what's important to him. The measuring stick for Parker, who turns 35 this month, is that a role has to break away from the mold of what we might normally see black male actors take on over and over again.
And Kaz Nicol, his character in Beyond the Lights, which opens Friday, does exactly that. Kaz is the classic good-guy cop who wants to make a difference. And he's also the love interest of pop star Noni Jean (Gugu Mbatha-Raw), acting as her savior and, ultimately, her biggest supporter.
"I think that everyone has a reason to choose the path. And for me, my choices are motivated by creating balance in the field," Parker told to BuzzFeed News during a phone interview. "Obviously there are stereotypes — there are negative portrayals and perpetuations of the black experience — and there are enough of those. I made a decision very early in my career that I would not do any film that would denigrate the sacrifices of people that came before me. And I don't have to. It's like Paul Roberson did something for Sidney Poitier, Sidney Poitier did something for Denzel Washington, Denzel Washington has done something for me and … it's blasphemous for me to backtrack or to dismantle the structure they have fought so hard to build."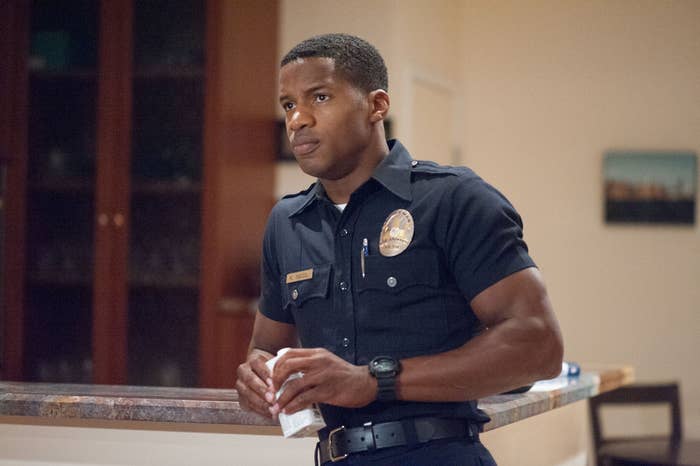 2. He has his priorities straight.
But making that choice comes with sacrifice, Parker admitted with a laugh. He's married and has four daughters, but he says it's been relatively easy to stick to his guns. And his budget.
"I think that Huey Newton said, 'A revolutionary must first realize that he's doomed.' And I think looking at the talent, looking at the trajectory of young films and filmmaking that represent us, if I were to try to fit myself into that mold, I would be feeding that negative perpetuation by picking something that I didn't think was responsible. So it's a very, very, very conscious effort for me, but it comes at a cost," Parker said. "I don't make five movies a year. But I'm not interested in making five movies a year. I make one movie a year or two movies a year, and then I spend the rest of the time with my family. I make my films, they feed me and my family and they improve the images of my people, and then in the meantime, I live within my means so I don't have to have anyone over my back, pressuring me to do something I don't want to do."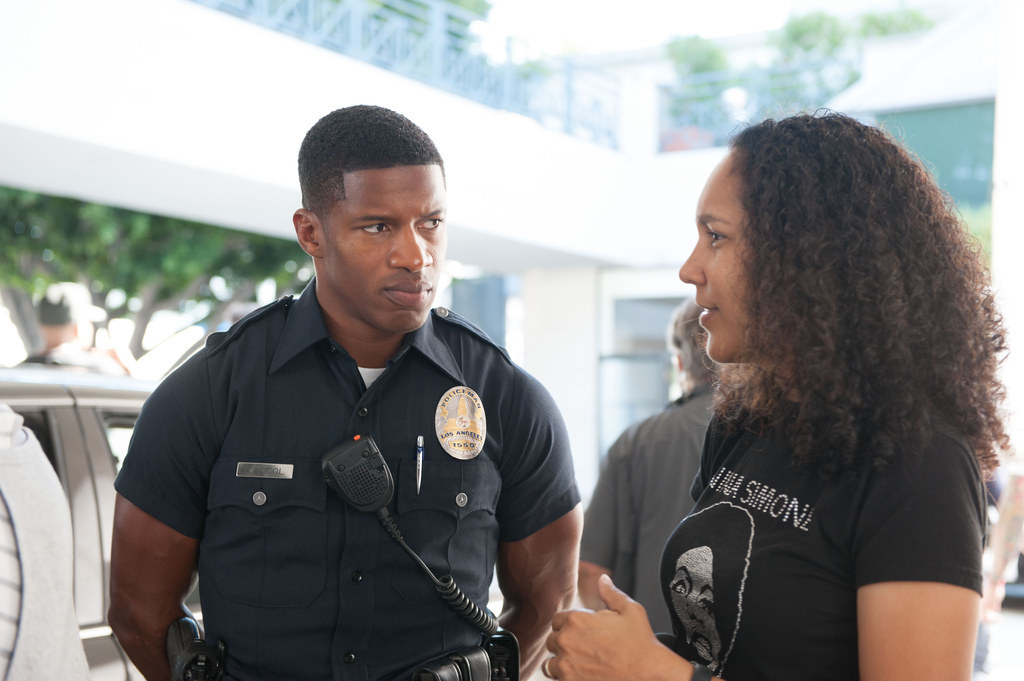 3. He knows where he came from. And even better, he knows where he's going.
In Beyond the Lights, writer-director Gina Prince-Bythewood plays with the idea of finding your authentic self and loving who you are. That message speaks directly to Parker, who was forced to reflect on his own childhood, growing up in a housing project in Norfolk, Virginia.
"Sometimes the default to actually having your own voice is using the next closest thing, and that's a person that you have debt to, or the person that cares about you the most," Parker said. "I had so many people to stand in the gap for me that once it came time to go to college, I was living for everyone except myself. I said, OK, well, my mom worked three jobs, so I owe her. My uncle got me into sports and got me to college, so I owe him. My stepdad listened to this, so it got me that. All of a sudden, your life is about repaying the people that looked out for you and it's a very, very, very tricky thing to navigate because you can end up living for someone else just because you feel like that is what is expected of you."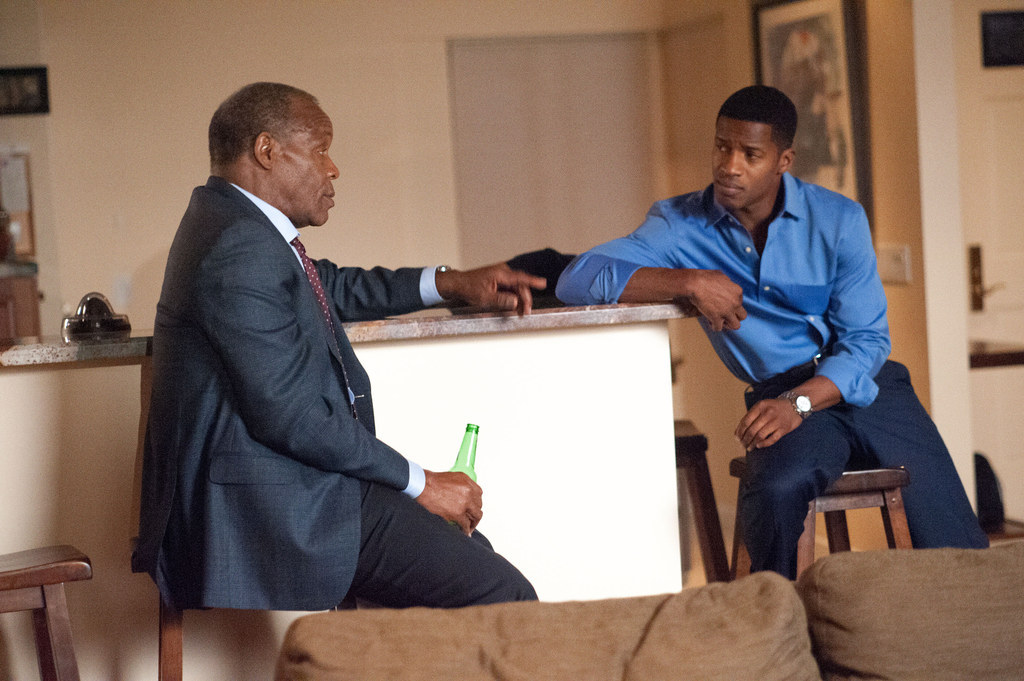 4. He's learned from the best.
Part of Parker's philosophy comes from the great teachers he's had over the course of his career. He's collaborated with some of the best actors in the business — aside from Washington, he's also worked with Oscar nominee Terrence Howard in 2007's Pride, and he was in Prince-Bythewood's 2008 adaptation of The Secret Life of Bees, co-starring with Oscar nominee Queen Latifah and Oscar winner Jennifer Hudson.
Working with heavy hitters like those has taught Parker to draw a line in the sand and adhere to it. He decided that the line is what defines who he is and where he is — and stepping over it isn't an option.
"One of the things that a director very dear to my heart that I worked with a few years ago said is, 'Your entire career is summed up in your first five movies. That said, your career is not defined by the movies you take, the ones you say yes to. It's the ones you say no to,'" Parker said. "It stuck with me for a long time. It's funny because every time I review a script, I literally look down at my toes and see where that line in the sand is, and then I say, Well, if money wasn't an issue at all, then what would I do? I believe that what I'm meant to be I'm going to be, what I'm meant to do I'm going to do, and I'm not at the mercy of any producer, any director, any other person. I'm not grandstanding or I'm not saying that I'm better than anyone. But as for me and my career, I just want to be intentional on what I leave behind with respect to film."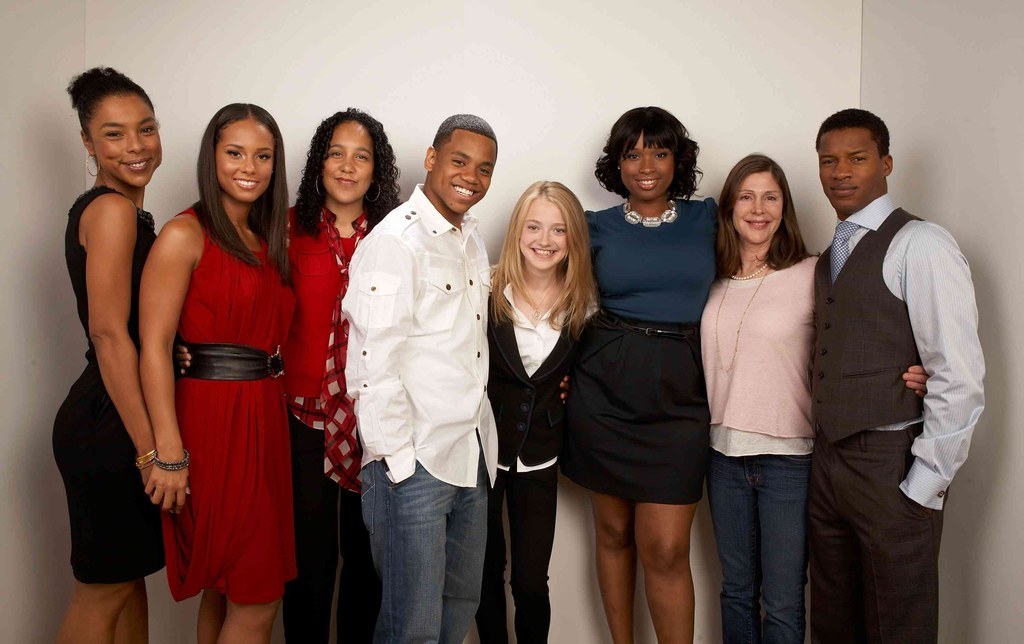 5. Seriously. Denzel Washington is his mentor.
Parker's breakout role was as Henry Lowe in 2007's The Great Debaters, where he was directed by Washington. In the critically acclaimed drama that's based on a true story, Washington starred as Melvin B. Tolson, a professor at Wiley College Texas, who inspired students to form the school's first debate team in 1935. They eventually challenged Harvard in the national championship. The movie was regarded by many top critics as one of the year's best films.
After some prodding, Parker eventually (and reluctantly) admitted that it was Washington who gave him that good advice about career-defining movies. "To have Denzel Washington imparting advice is a huge blessing. A lot of people don't have that opportunity or that access, but … I prayed for it," Parker said. "I was like, How do I navigate this space in a way that will be productive for people who look like me, for the thousands and thousands and thousands that came from where I come from, but will never have this platform? It's a hard line to take, but once you take it, you're in it."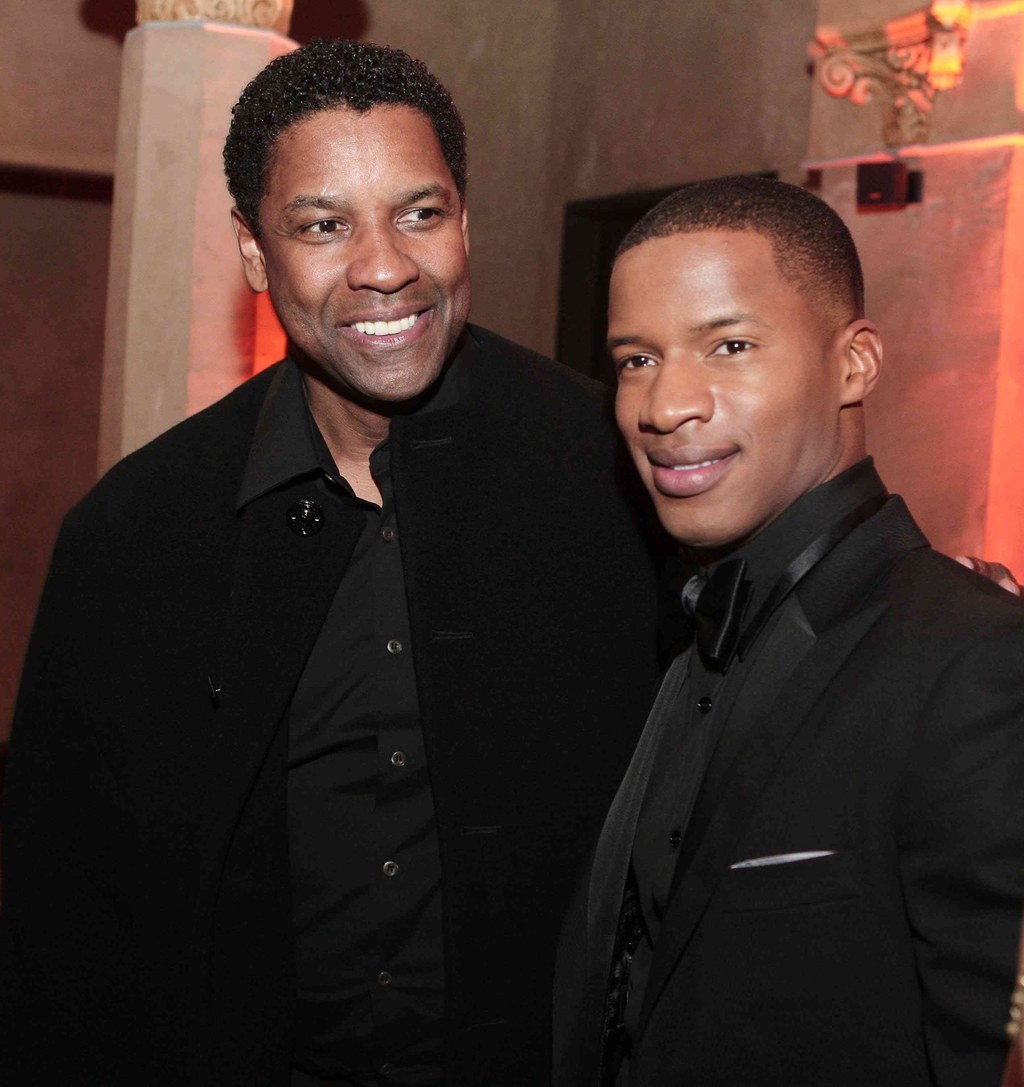 6. All that said, he's not actually trying to be the next Denzel Washington.
At the end of the day, Nate Parker is really just trying to be the next Nate Parker, while carrying the weight of some of the great black male actors who came before him. He's aware of the pressure to be the next Somebody. But he says he doesn't feel the need to step into anyone else's shoes. He's too focused on creating his own path.
"It is not my job to be the next any other person that exists. I think that my job is to use my art in a way and my craft in a way that is responsible," Parker said. "When you try to be something you're not, even in succeeding and giving a projection of that person, you're losing. Imagine me trying to be Denzel Washington. Imagine that! Imagine how hard that would be, trying to be him. And I know him enough to know that if I called him and said, 'Hey, Denzel. I've decided that I'm going to try to be you,' I can only imagine what the next words that would come out of his mouth would be. If anything, he's taught me to be the very opposite, to find my own voice and just to root my feet in my own identity."