This is Kazutoyo, a 6-year-old boy from Japan. Kazutoyo desperately wanted a Nintendo Switch, so he decided to make his own out of cardboard.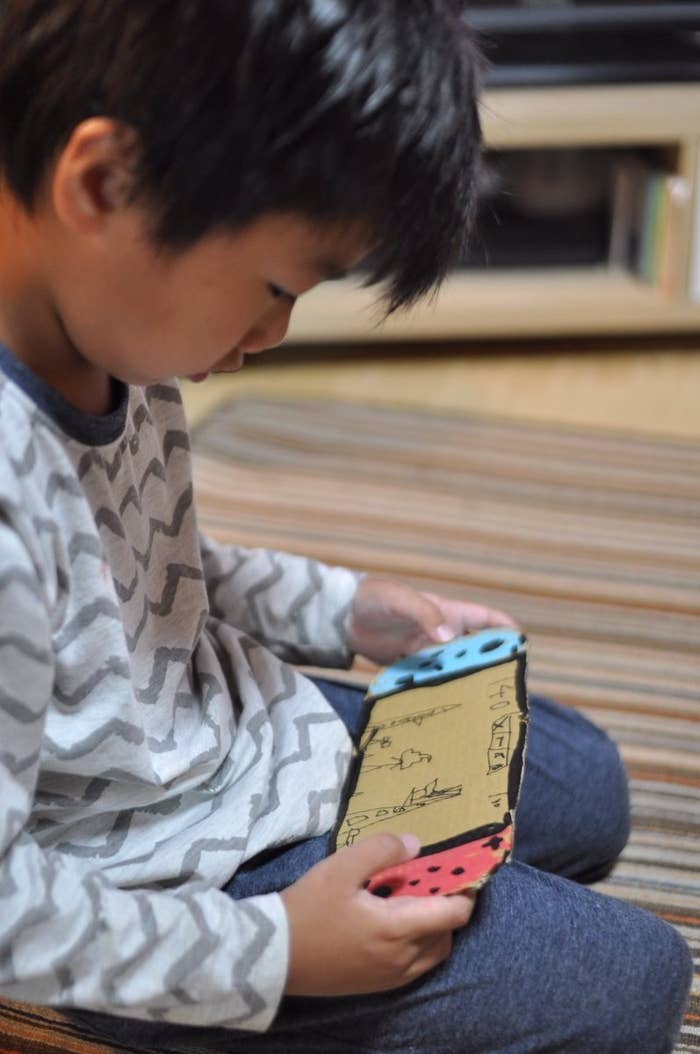 His dad, Mohikan, told BuzzFeed Japan that his son had asked them for a real Switch, but the family couldn't afford it just yet.

"Right after Switch became popular, he started casually asking for it," Mohikan said. "He seemed to be aware of our family's financial situation through our 'family meetings,' and never threw a fit about having it."
Mohikan explained that his family holds meetings at the end of the month with the goal "for the kids to accomplish at least one goal during the month."
Kazutoyo decided to ask Santa for the Switch, his dad said. In the meantime, his grandmother bought him a cover for the Switch for his eventual gift from Santa.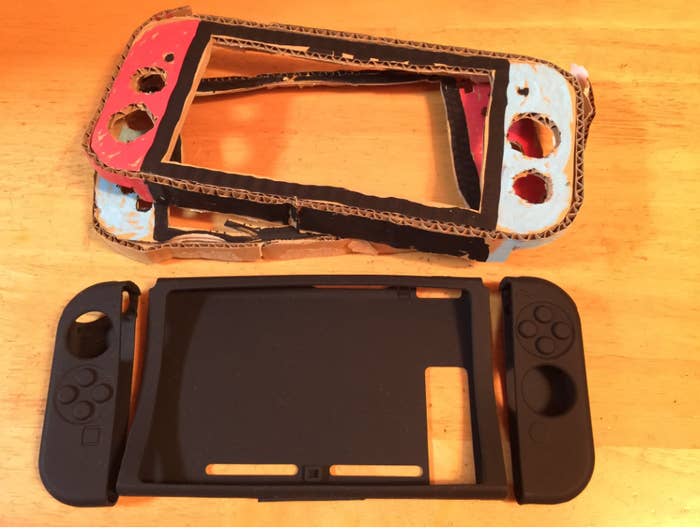 Based on the cover he got from his grandmother, Kazutoyo made the homemade Switch to play with as he waited.
Mohikan said he was touched by his son's patience and resourcefulness, so decided to stretch the budget to buy the real thing for his son.
"When I saw him put his homemade Switch in the cover and play with it, I made a decision," his dad said.

Mohikan went from store to store looking for a Switch, and finally found one. One day, while Kazutoyo was taking a bath, he switched out the homemade Switch with the "real" one.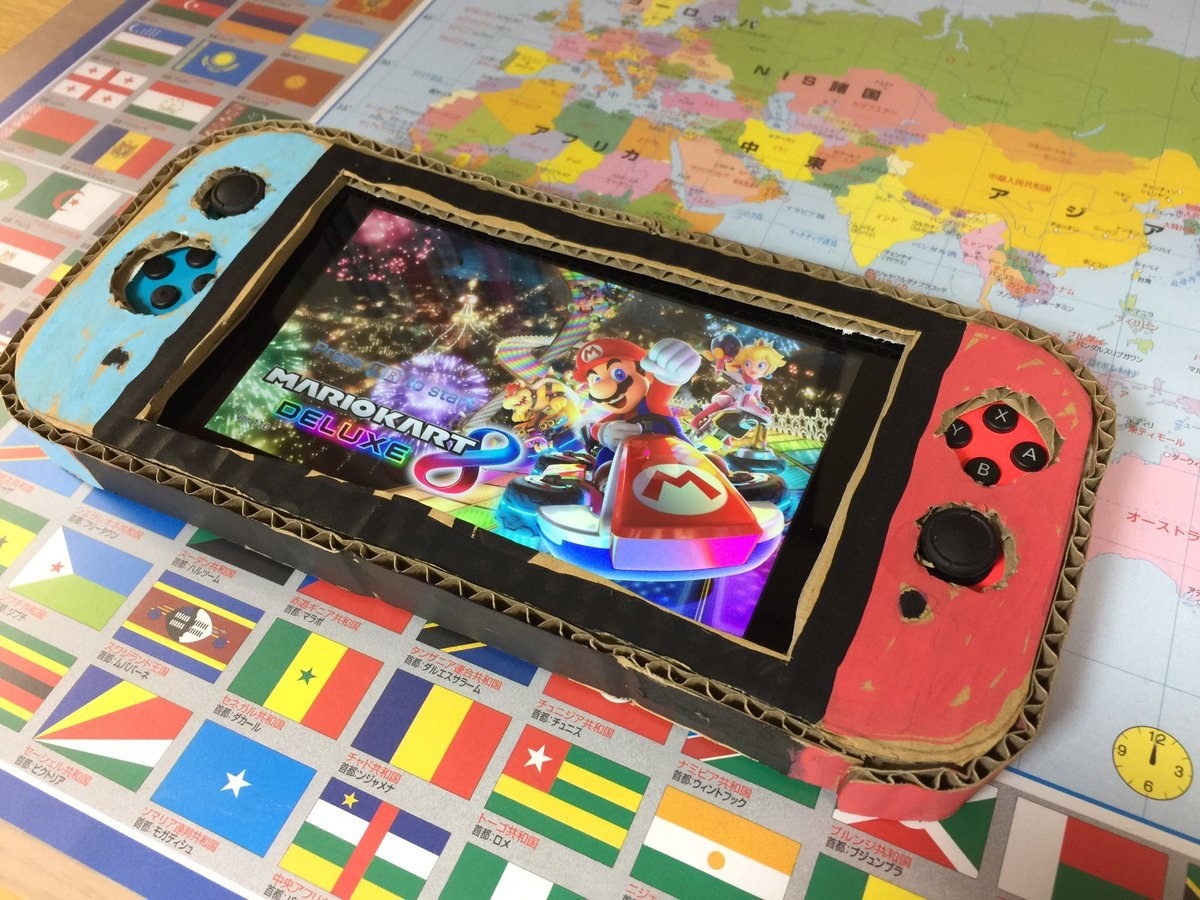 When Kazutoyo came out of the bath...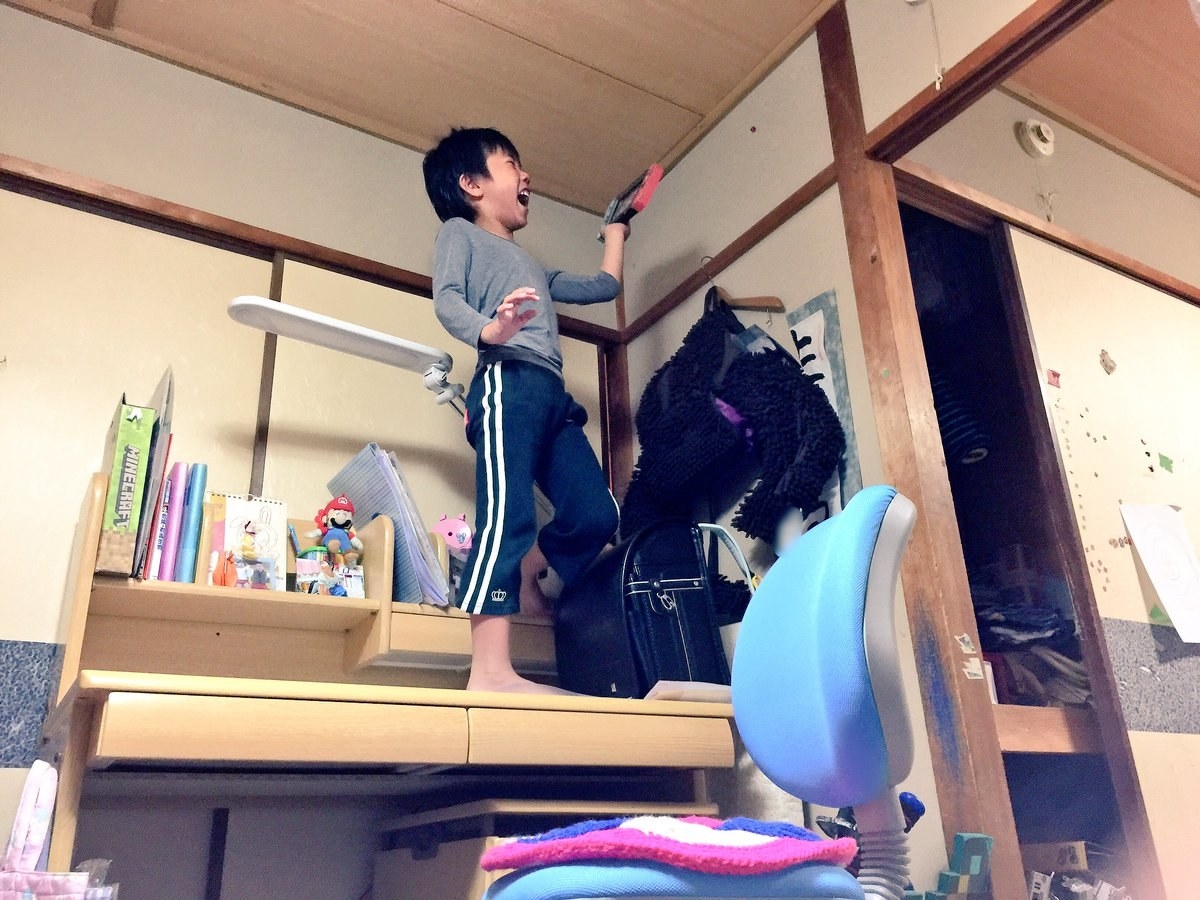 On Twitter, people are leaving comments such as, "I was struggling to keep myself from crying," "thank you for this emotional experience," and "be good to your mom and dad."
This actually isn't the first time Kazutoyo has made his own "games." Last year, he drew his own PlayStation Vita.
He has also made versions out of Legos.
One last look at this picture, just because it is so cute!