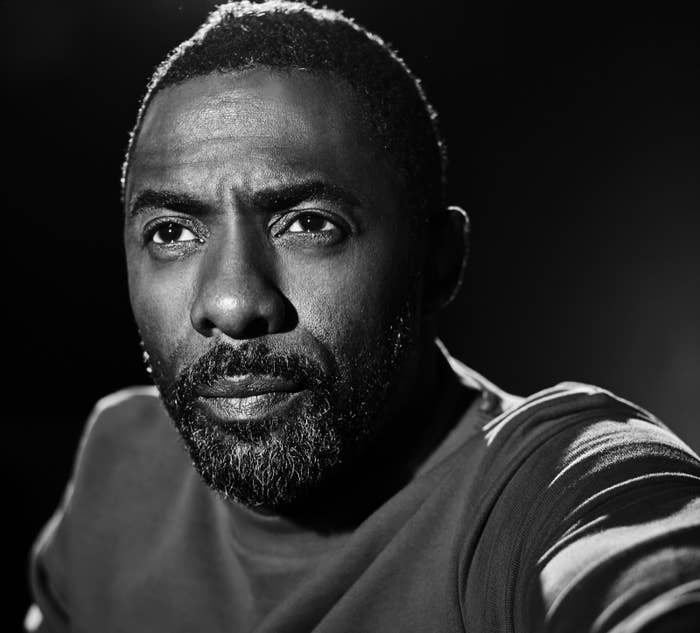 TORONTO — "Sorry," Idris Elba apologized for yawning while he was still mid-yawn. His polite fatigue was understandable. Elba had just gotten off a long flight from London to Canada, where he filmed his latest movie — The Mountain Between Us — and where it was about to premiere at the Toronto International Film Festival.
The Mountain Between Us follows two survivors of a plane crash, surgeon Ben Bass (Elba) and photojournalist Alex Martin (Kate Winslet), who have to survive the brutal cold together with extremely limited resources. As time passes and the situation grows more dire, they're forced to reconcile their feelings about their own lives — and, consequently, their growing affection for each other.
"It's two people struggling with their lives," Elba said. "And then survival turns into love." But it's not your typical movie romance — it's darker than that, a little less rosy. "There's nothing you can't say to the person you think you're gonna die with. Trust. That is where the beginnings of love lie," Elba said. "You feel free; it's quite liberating when you can tell someone anything."
The movie was filmed over 45 days in the Purcell Mountains in British Columbia, and the conditions were harsh: Temperatures dipped into the negatives and the elevation exceeded 10,000 feet. Many layers of clothing, lots of coffee, hand-warmers, and hugs kept the cast and crew from freezing. "It's really healthy with Kate," he said of working with Winslet. "She's a strong personality and she's a communicator. She's a lead actor, so she leads a crew." And they found ways to laugh together. "She takes the piss out of me quite a bit, I take the piss out of her quite a bit. We had a good time."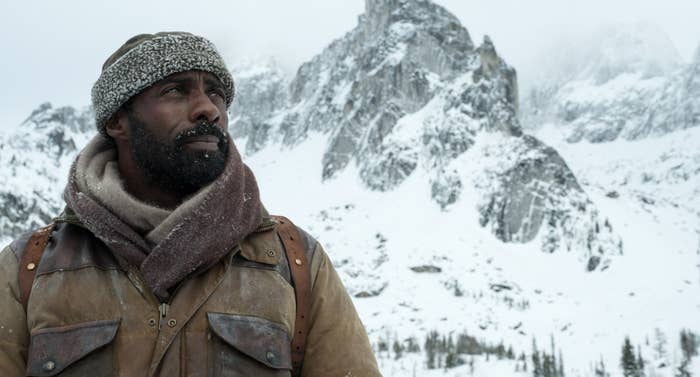 Elba has grown accustomed to working with CGI as much as he has with real people, but that wasn't a concern with The Mountain Between Us. "I think what's special about this [is] you have two human beings talking to each other, no CGI."
Alongside his grittier dramatic roles that are similarly grounded in realism — the '00s HBO series The Wire, the 2013 biopic Mandela: Long Walk to Freedom, and the soon-to-conclude British crime series Luther, to name a few — Elba has racked up a substantial resumé as a sci-fi actor. He starred in 2013's Pacific Rim and 2012's Prometheus, and he's a staple in Marvel's Thor universe as Heimdall. He even played the central villain in 2016's Star Trek: Into Darkness, the crown jewel of sci-fi franchises — but big-budget genre film is not all he sees for himself.
"It wasn't on purpose; I wouldn't consider myself a genre actor." Elba paused. "I think that, if I'm honest, I'm fortunate to have such a varied career. I love that. It's what keeps it exciting for me."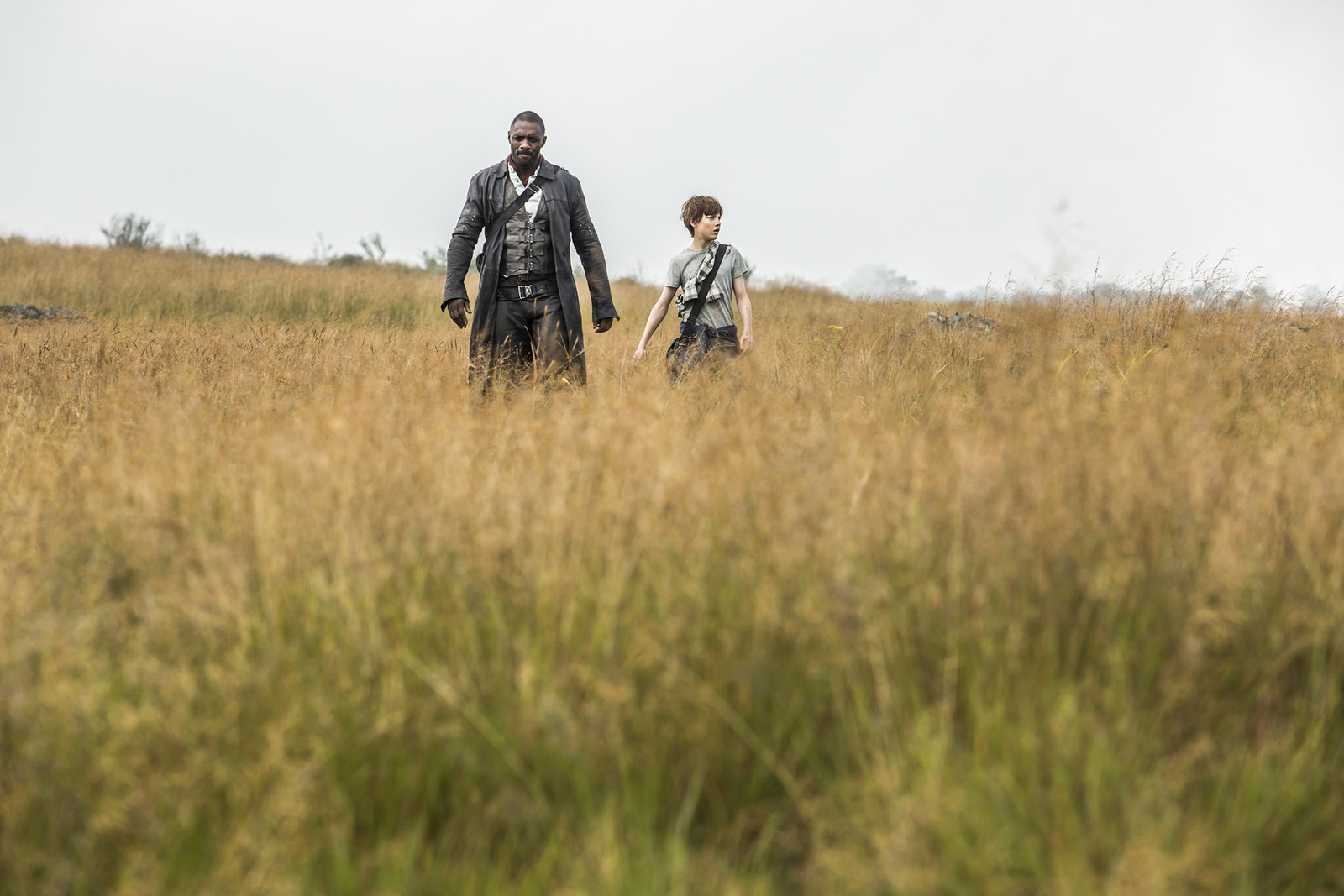 And then there's The Dark Tower. The much-anticipated 2017 movie adaptation of Stephen King's beloved book series stars Elba as the heroic Gunslinger and Matthew McConaughey as the villainous Man in Black. The $60 million movie opened in August and grossed $107 million worldwide. It currently holds a 16% approval rating on Rotten Tomatoes, and Elba has read the reviews. "It was mixed reviews, some really horrible reviews," he said lightly. "I still think the movie did well in terms of box office around the world."
As for that rumored 2018 Dark Tower TV show, Elba doesn't have any updates. "We're not further along, and I'm not sure what they're doing with the TV idea. I believe it's out there," he said. But he's not at all opposed to returning to the role. "I still think there's sort of room to make that character perhaps blossom even further. There's certainly the material, it's just about how you decipher it." Nor does he believe the backlash surrounding the first film is prohibitive as far as making a sequel. "We've seen films that weren't received well go on to make two and three, even four sequels, and continue to do better and better. So I don't see why Dark Tower shouldn't. The Gunslinger's got some legs, no pun intended."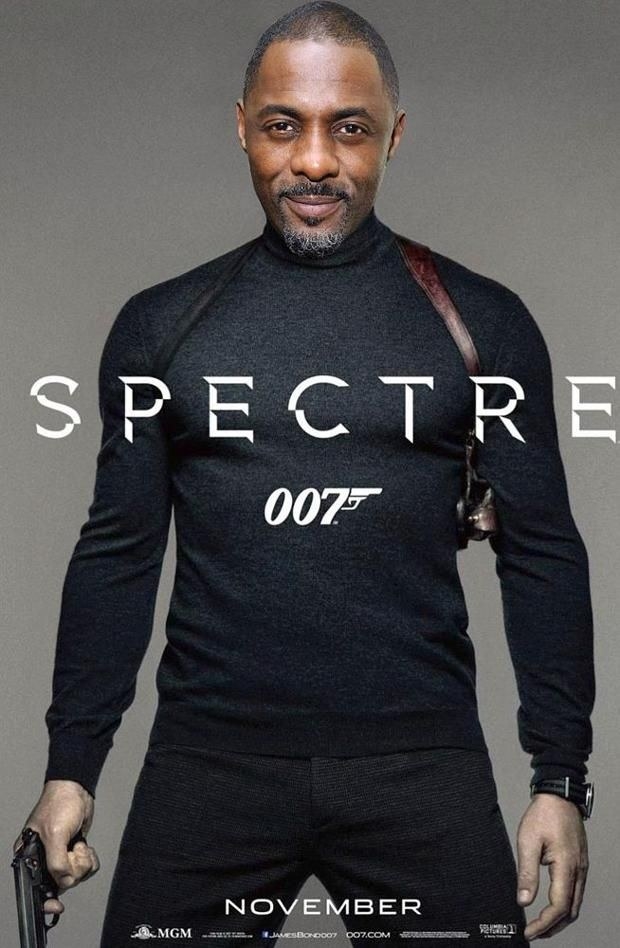 But one role Idris Elba won't stake any claim to is the one the internet can't seem to let him forget: James Bond. "I think not," he said seriously of ever playing the role, and then immediately smiled. "But you really need to ask the producers. Like I can just," he mimed picking up a telephone, "'Hey, I'm gonna play Bond next! No, it's Idris. Hello?' No one wants it." (Twitter disagrees.)
Elba may try a comedy next, he's not entirely sure. Maybe a romantic comedy, or he'd love to play a stand-up comedian, or maybe remake Martin Scorsese's 1982 movie The King of Comedy — just something to cleanse his palate after he emerges from completing the final season of Luther, which doesn't have a premiere date yet. "It's pretty dark, so there's some levity to be had. I think I should do some funnies next, just goof around a little bit. I'm pretty goofy in real life."