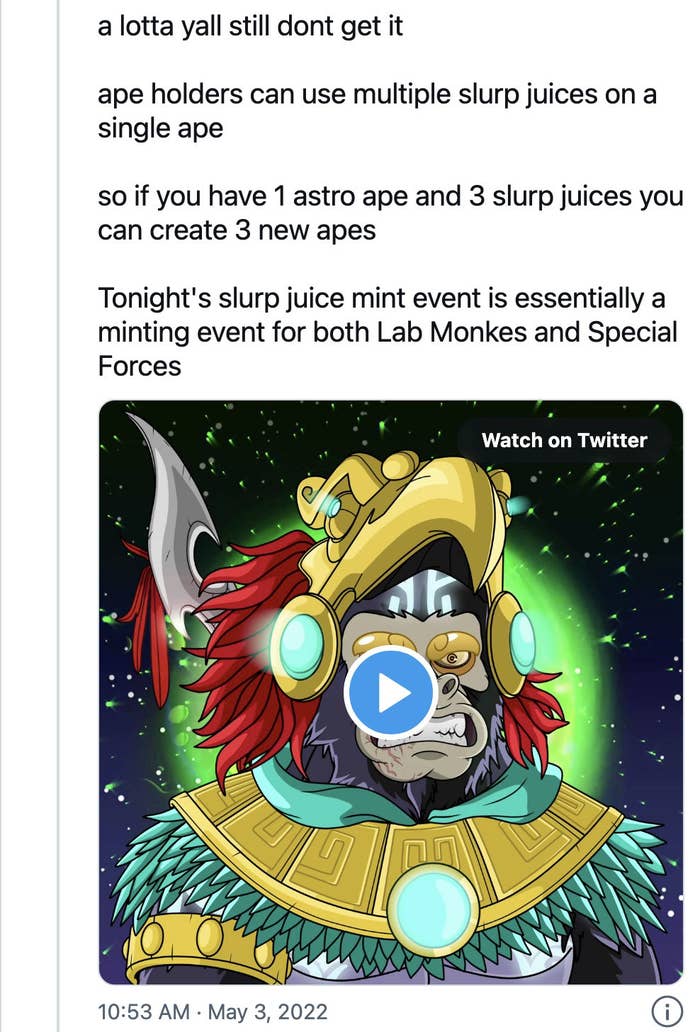 UPDATE
This post was intended to demonstrate the absurdity of the current NFT market. After publication BuzzFeed News learned the account promoting "slurp juice" appears to be associated with another account that has posted extremist hate. We have removed any links to the account so as not to promote the project. As the famous web2 axiom goes, "Everyone loves the slurp juice tweet! *5 seconds later* We regret to inform you the slurp juice is racist."
BuzzFeed News is committed to providing clear and useful information about crypto, Web3, and the NFT information that you need to know. That's why we need to clear up some confusion.
You can use multiple slurp juices on a single ape. That's right — multiple slurp juices on the same ape.
Let me rephrase.
Let's say you own only one Astro Ape, but you have, say, three slurp juices. Yes, you can use each slurp juice on that same ape! That means you now have three new apes.
See, the slurp juice mint will mean that you can use your existing apes and basically mint Lab Monkeys and Special Forces.
Hope this helps!