Good news and bad news for anyone who doesn't have too many PokéStops or gyms nearby.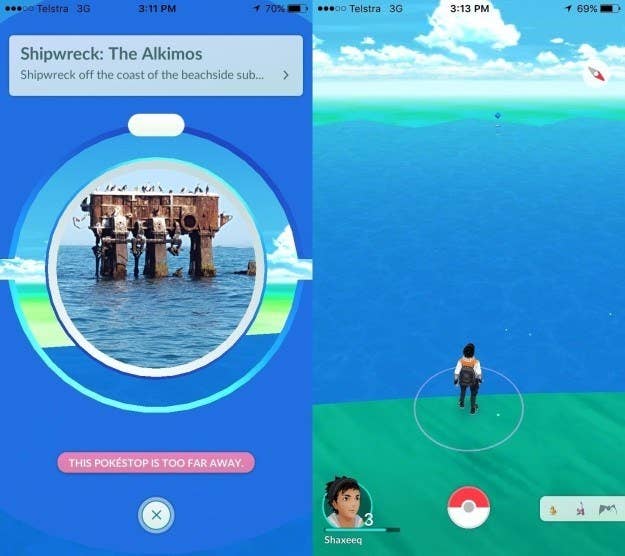 Here's the good news: You can request a stop!
No PokéStops or gyms near you? Now you can put in a request for a stop or gym near you. As reported earlier today by Kotaku, the support page of the Pokémon Go site allows you to fill out a request form: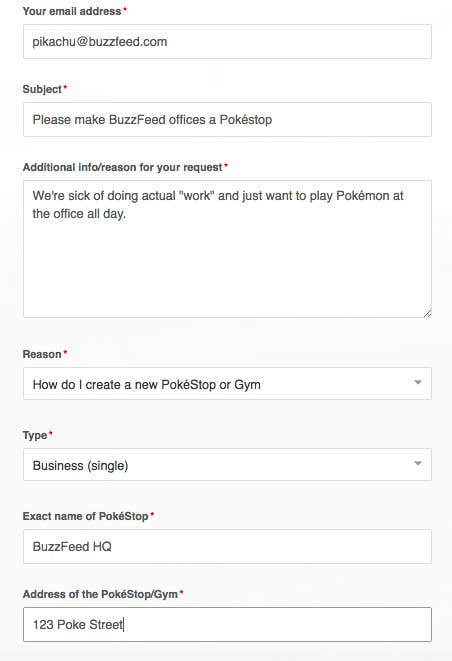 But here's the bad news: You're not getting that stop anytime soon.
When you fill out this form and send in your request, you get an automated reply that says:

Thank you for your interest in adding PokéStops and Gyms to Pokémon GO. While we are not currently accepting new submissions, we will pass your request along to our business development team and if they are interested they will follow up directly.

A representative for Niantic, the company that created the Pokémon Go game, confirmed to BuzzFeed News that they are indeed taking requests, but they don't have any guess as to how soon they'll actually start making the requests happen.