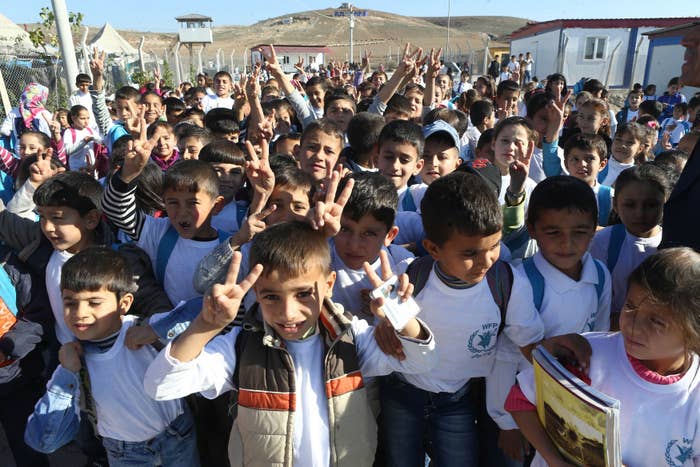 In December, Adnan Akil, a 26-year-old working in tech in San Francisco, sent money to his aunt over Venmo. His family is Syrian-American, and his aunt was raising funds to help Syrian refugees. Akil was happy to help. But a few weeks later, he received an email from Venmo asking him to explain his transaction, which he had described as "for Syria" in the required note field. Venmo wanted more details about who it was going to. Eventually, Venmo did allow Akil's transaction to go through — but not before a long and, for Akil, frustrating process.
"I was trying to do a good thing and was then talked to like I did something wrong," Akil told BuzzFeed News. "I started worrying about how much evidence they would need to believe me. If there ever could be enough."
Akil is not alone — many people informally raising money among friends, family, or school groups for refugees have run into this problem. Clint Lalonde, a Canadian citizen, had his payment delayed by PayPal when he collected donations from relatives for his 8-year-old daughter's school fundraiser. He got an email from PayPal asking him to clarify the donations, which had "Maggie's Syrian fundraiser" in the notes. He wrote back a detailed explanation about the school fundraiser, but two of the payments were rejected and two were suspended in limbo for over a month.
Another person — who requested anonymity for the sake of the safety of her friends working with refugees overseas — had a similiar experience. She had friends send her donations over PayPal and Venmo, which were then passed along to contacts overseas who used the funds to purchase warm clothing and medical supplies for displaced children and women. Friends who sent her payments with "Syrian refugee donation" or "Syrian medical supplies" had their payments suspended and eventually canceled by PayPal.
It appeared that any transaction with the word "Syria" or Syrian" triggered an investigation, even when the note seemed clearly to be for refugees or charity.
According to a spokesperson for PayPal, this is a result of the company's obligation to abide by U.S. government rules about financial transactions going to Syria. "In this particular case, processing funds is not compliant with the laws set forth by the OFAC (Office of Foreign Assets Control), which controls Syrian Sanctions," the spokesperson explained. (PayPal and Venmo are owned by the same parent company and have the same policy on these transactions.)
The U.S. government has sanctions against doing business with Syria, similar to the ones we have with Cuba or Iran. However, there is an exemption for charities and humanitarian aid for Syria. Here's where it's tricky: Charitable nongovernmental organizations (NGOs) can send money and supplies to Syria, but an individual person can't — unless that individual gets a special license to do so. According to the Office of Foreign Assets Control, "U.S. persons can give a charitable donation to U.S. or third-country NGOs, but U.S. persons cannot send such a donation directly to Syria or a Syrian entity without a specific license in order to try to protect the donations from being misused."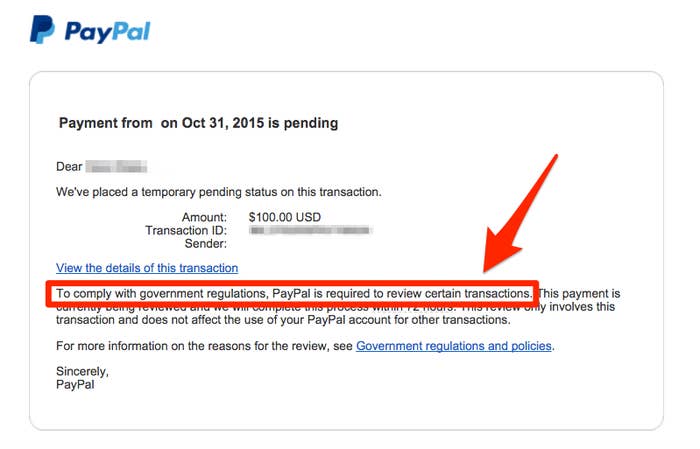 Basically, if you're taking up a collection among friends to write one big check to Doctors Without Borders, that's fine. But it wouldn't be legal, at least without that special license, to pool money to send directly to a hospital in Syria. When PayPal sees "Syrian medical supplies" in the notes, it doesn't know which one you're trying to do, so it's obligated to ask.
The frustration, of course, is that people who are trying to do a truly good deed are getting blocked from doing so. And moreover, it looks like what PayPal is doing is some sort of ham-fisted terrorism screening where they think anything that mentions Syria must be code for giving money to ISIS.
The idea that PayPal and Venmo are essentially racially profiling transactions with any sort of Muslim or Arabic words in them isn't exactly a paranoid delusion. This fall, Gizmodo reported about a transaction on Venmo that was investigated after someone jokingly wrote "iced coffee obama nsa inside job syria" as the note.
In 2014, another Venmo user had her account frozen after she made a transaction with a note simply listing the name "Ahmed." Venmo said this may have been a mistake, and they were reaching out to the customer to apologize.
People who want to help the refugee crisis should make donations directly to an organization like UNICEF, write a check — or just write "for the drinks last night" in the note.