What It's Like To Text With The World's Fastest Texting Teen
PLEASE DON'T PUT ME IN JAIL.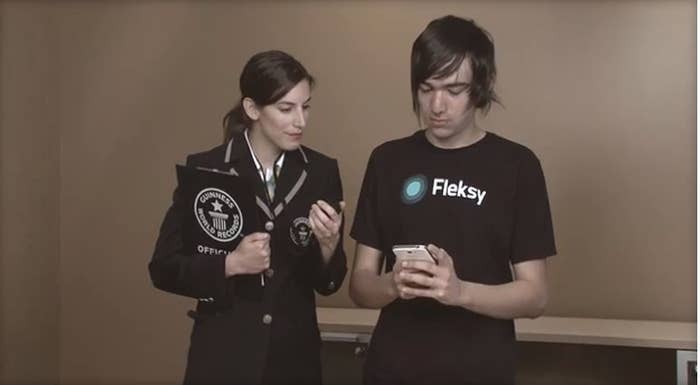 Marcel Fernandes Filho, a 16 year old in Brazil, recently broke the Guinness world record for speed texting. He was discovered and brought to New York for testing by a representatives from a keyboard app called Fleksy. The testing is done by timing how long it takes to type out a specific sentence.
I wanted to see what it was like to text with a champion texter. Since he was in Brazil, we decided to use WhatsApp to communicate instead of regular text.
Quick backstory: Unfortunately, I had turned off the notifications for WhatsApp because I rarely use it, but it kept giving me a red notification number about some random Facebook friend joining. What this meant was that I started messaging with Marcel on Monday evening, and the conversation took until sometime today (Thursday) to finish, because I wouldn't see he had responded to my last question.
So here is the world's slowest text conversation with the world's fastest texter: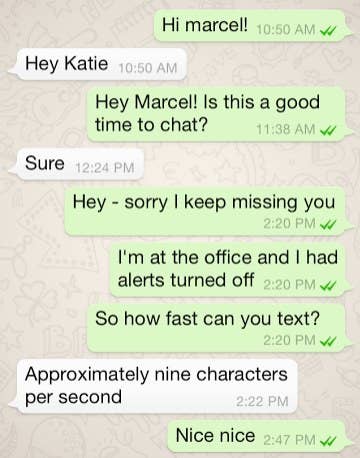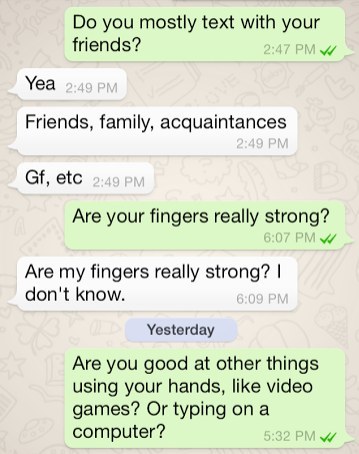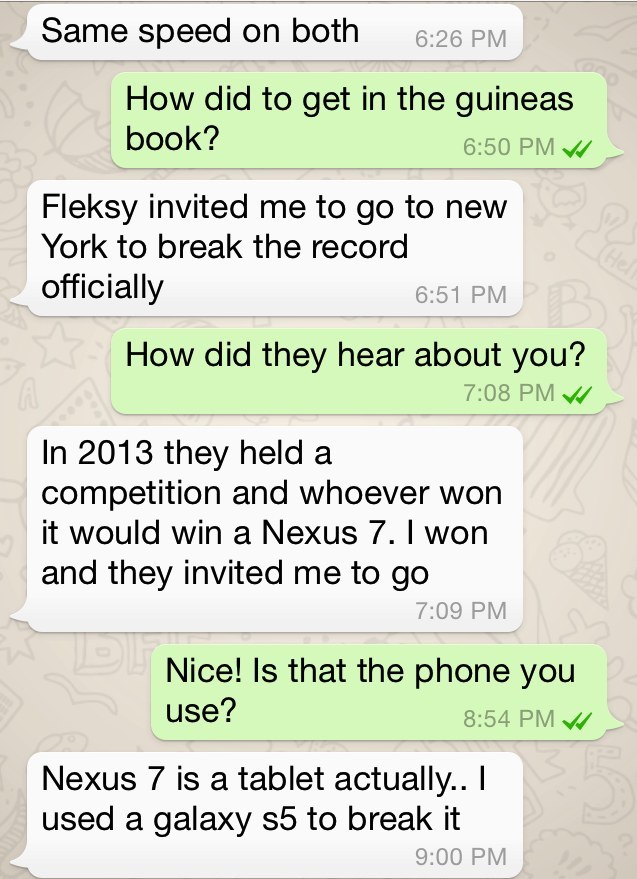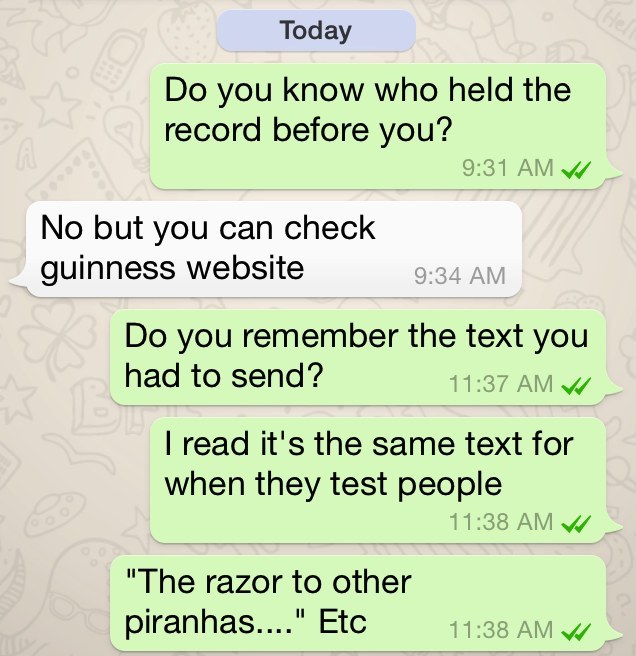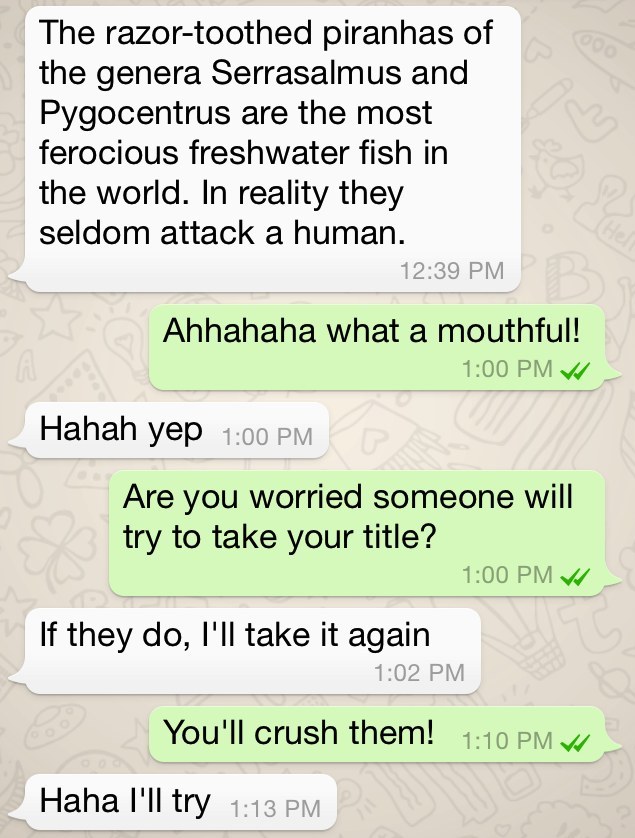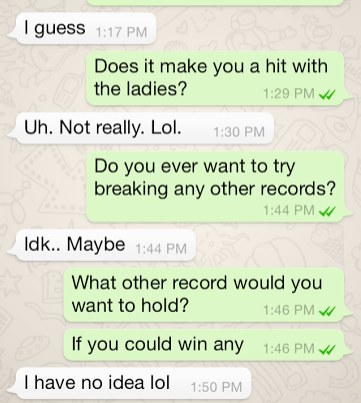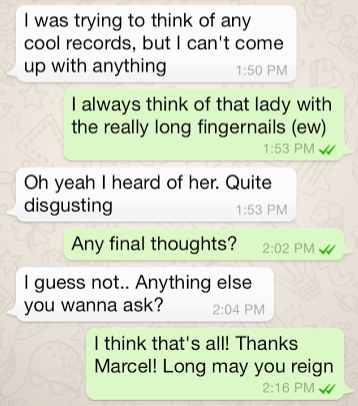 Katie Notopoulos is a senior reporter for BuzzFeed News and is based in New York. Notopoulos writes about tech and internet culture and is cohost of the Internet Explorer podcast.

Contact Katie Notopoulos at katie@buzzfeed.com.

Got a confidential tip? Submit it here.