On Monday, writer Justin Caffier posted a photo of a mural on Melrose Avenue in LA with a sign that read, "For verified influencers and people with over 20,000 followers only." The internet (rightfully) freaked out about what the arrival of an influencers-only mural said about the state of our society. Well, it turns out that this was all a sneaky marketing stunt (if that restores any optimism).
Caffier, who wrote about his experience visiting the mural for Vice, described it as "a pastiche of all the worst instagrammable street art trends of the past decade."

People on Twitter were, as you might expect, not amused.
The angel wings mural was revealed on Tuesday to be a promotional stunt for a new series called Like and Subscribe, a scripted comedy satirizing influencer culture that airs on the streaming platform Go90. There was no explicit promotion of the new show on the mural, which won't even be featured on the series, but hey, we're all talking about it now, aren't we?
The series stars EDM DJ Dillon Francis as the harried manager of a bunch of influencers who live in a house together. The show is loosely about the follies of social media and fame. Antics ensue.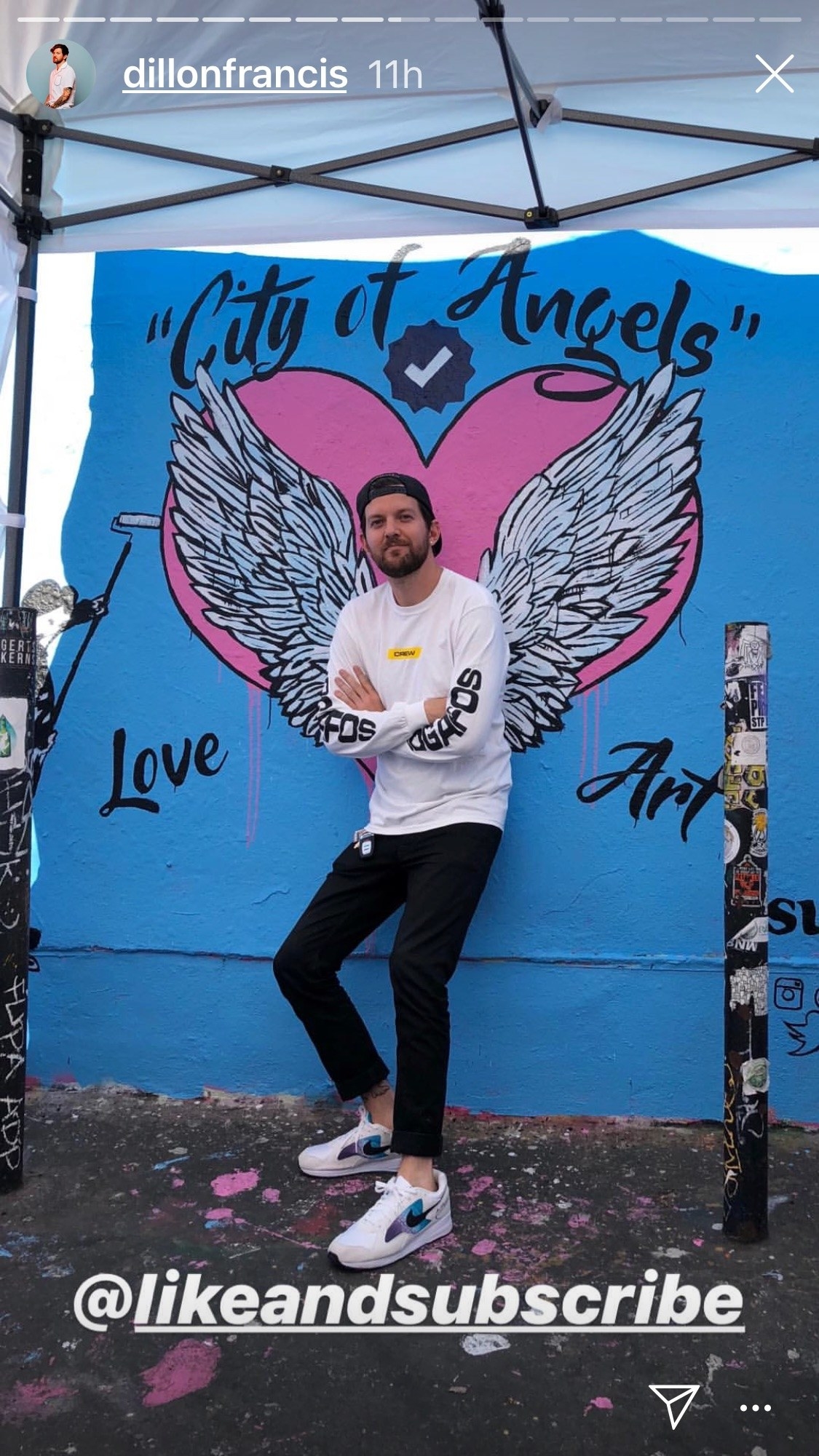 Jack Wagner, the creator of the series, told BuzzFeed News that he wasn't surprised by the reaction on Twitter. "I expected everybody to get really mad," he said. "I guess it's just funny, what people care about and choose to get angry about. Really this is just a mural in a parking lot with a tent."
Wagner said that he hired a real security guard and told him the bare minimum: that it was for a show and what the rules were (you can be either verified or have 20,000-plus followers on either Twitter or Instagram). According to Wagner, a few people who fit the bill showed up and got their photos.
"This happens all the time in real life," Wagner said. That's why it's so funny to me. Ad agencies and brands do things that are 100 times more extreme than this. They'll spend $5 million on a Coachella party set up to lure influencers."
He finds the outrage understandable. "Social media creates an artificial hierarchy, and if you present that to people very directly, they get really mad," Wagner said.
Good news for the rest of us noninfluencers: The security guard will be gone later today or tomorrow (Wagner wasn't sure), and the unverified masses can take all the photos of the mural they want.
CORRECTION
DJ Dillon Francis's name was misspelled in an earlier version of this story.