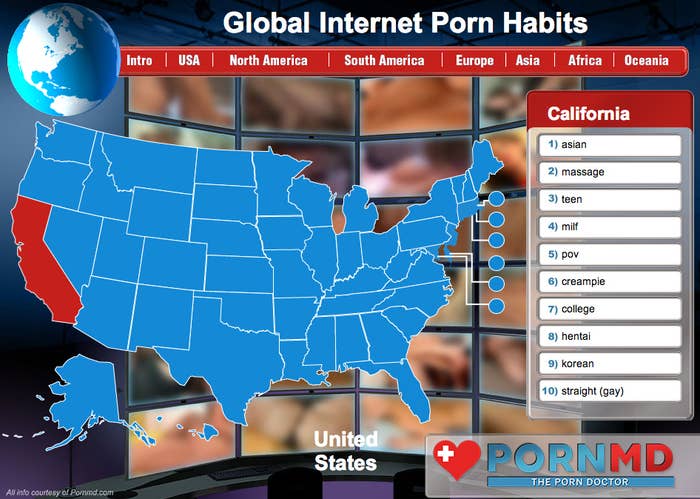 PornMD, part of the popular Pornhub.com network of free porn sites, has created a very cool interactive map showing search data for U.S. states and the world. In the U.S., most states top search terms are fairly predictable — teen, college, milf, ebony, etc.
Internationally, things get a little weirder. A lot of countries have a tendency to search for themselves. (Filtering out American porn? Or some kind of bizarre national cranking off pride?) For example, the top search term for the U.K. is "British," Germany's is "Germany" and so on.
And then...there's Romania. Here are a few of the countries with the strangest tastes:
Romania: "mom and son" (ewwwwwwwwww)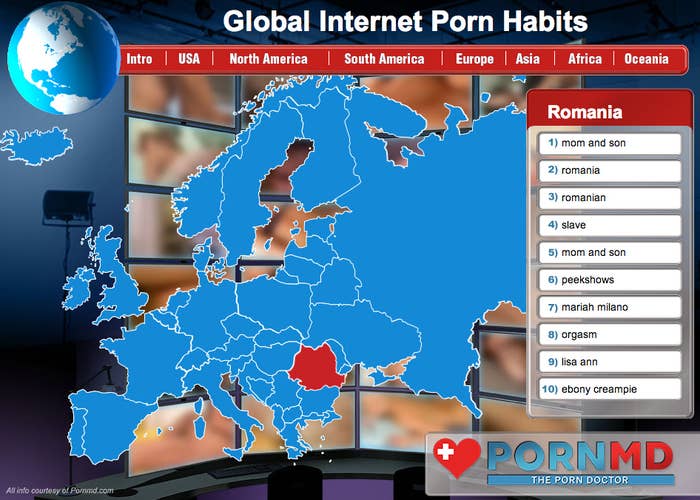 Syria: "aunt"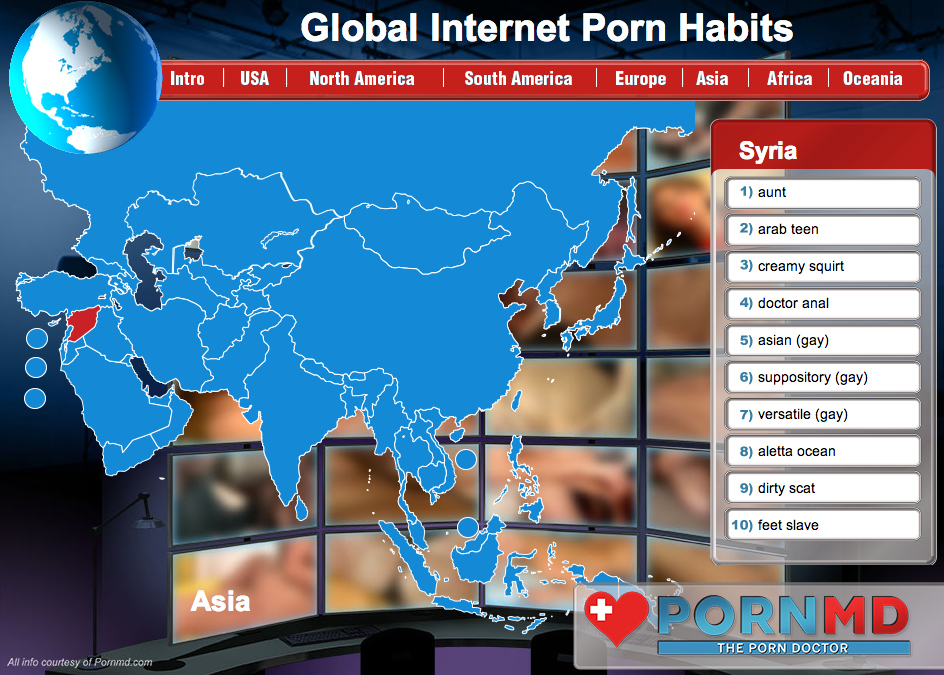 Finland: "mature"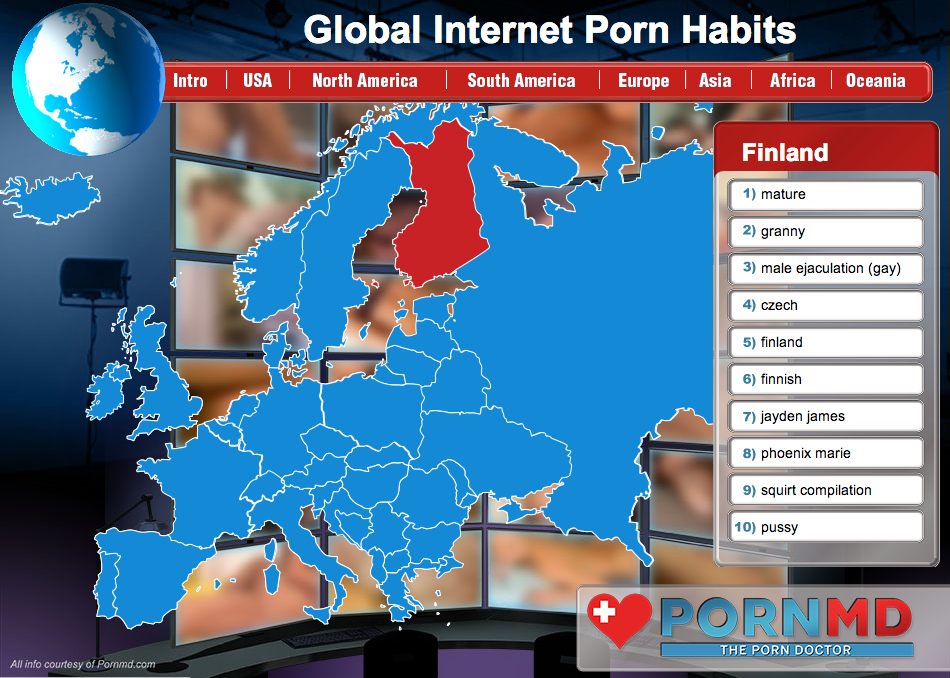 Australia: "aussie (gay)"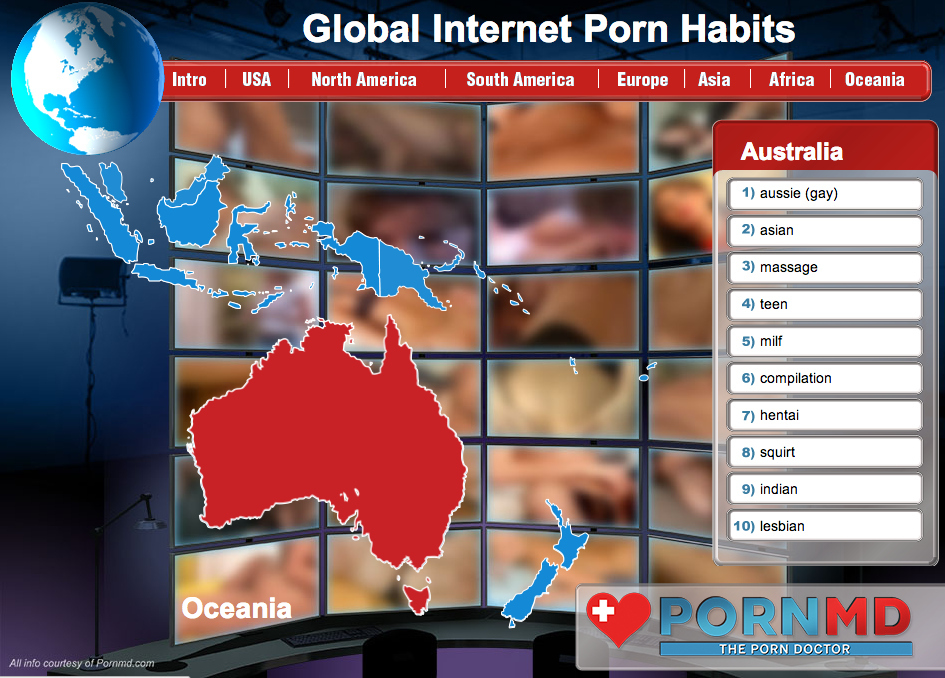 Ukraine: "raincoat (gay)" Not sure what this even means. Perhaps another term for "watersports"?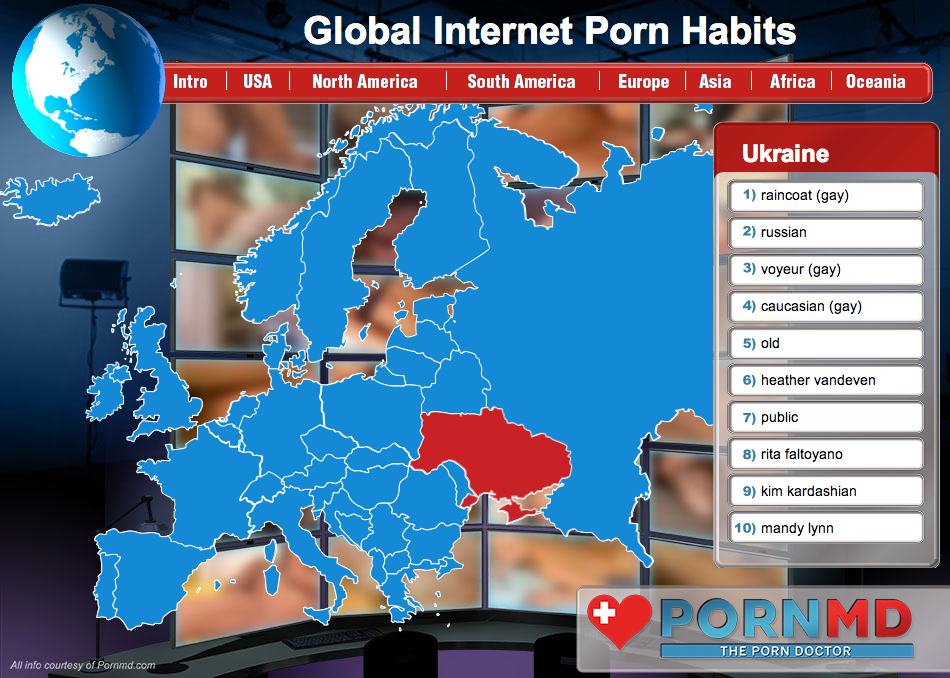 Russia: "russian"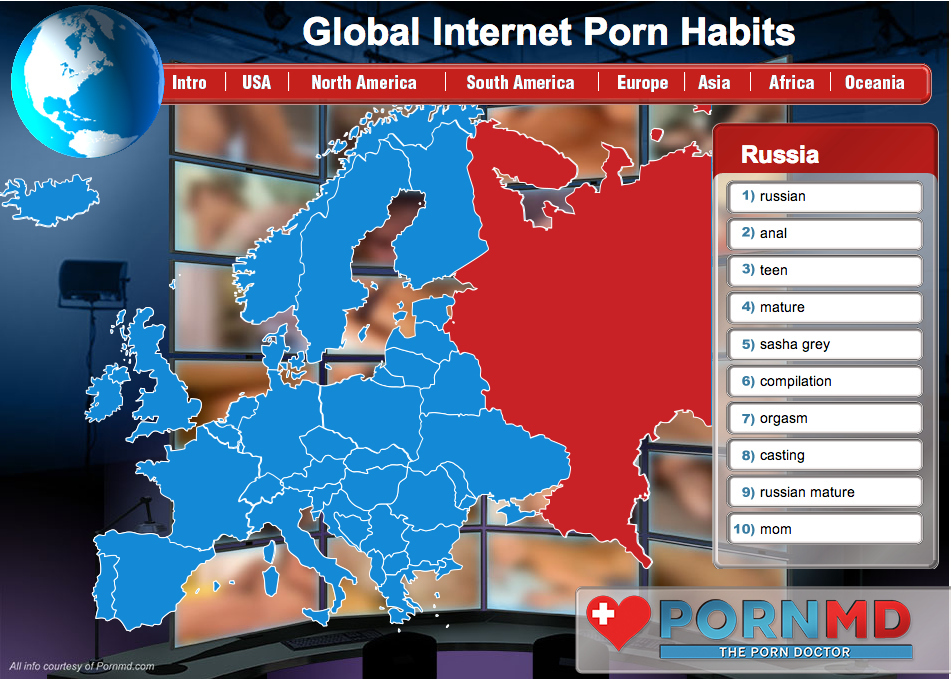 Iceland's No. 2 search is interesting: "native american (gay)"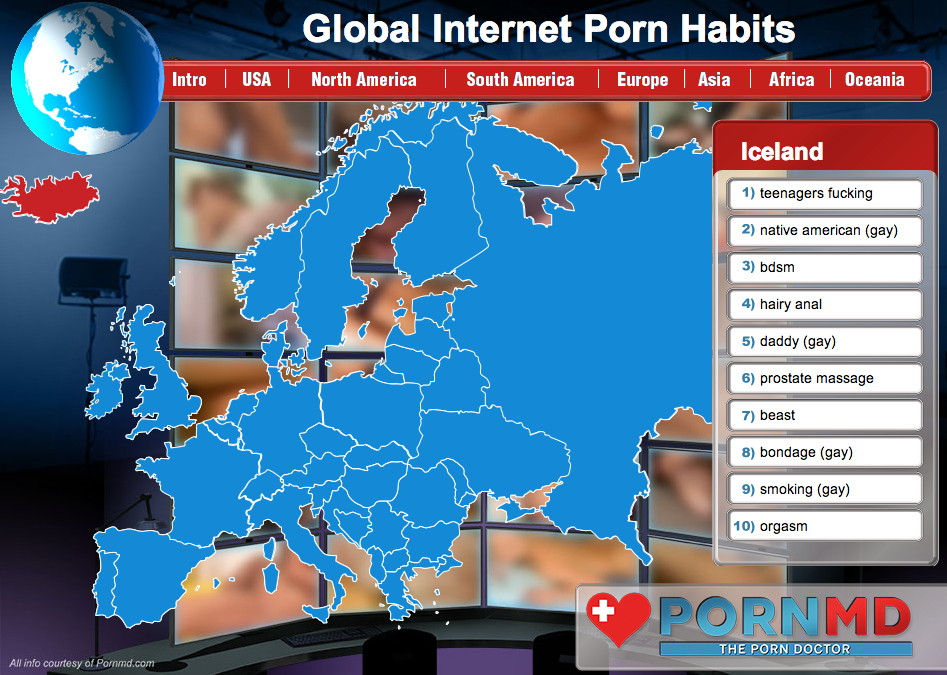 South Africa: "hidden cam"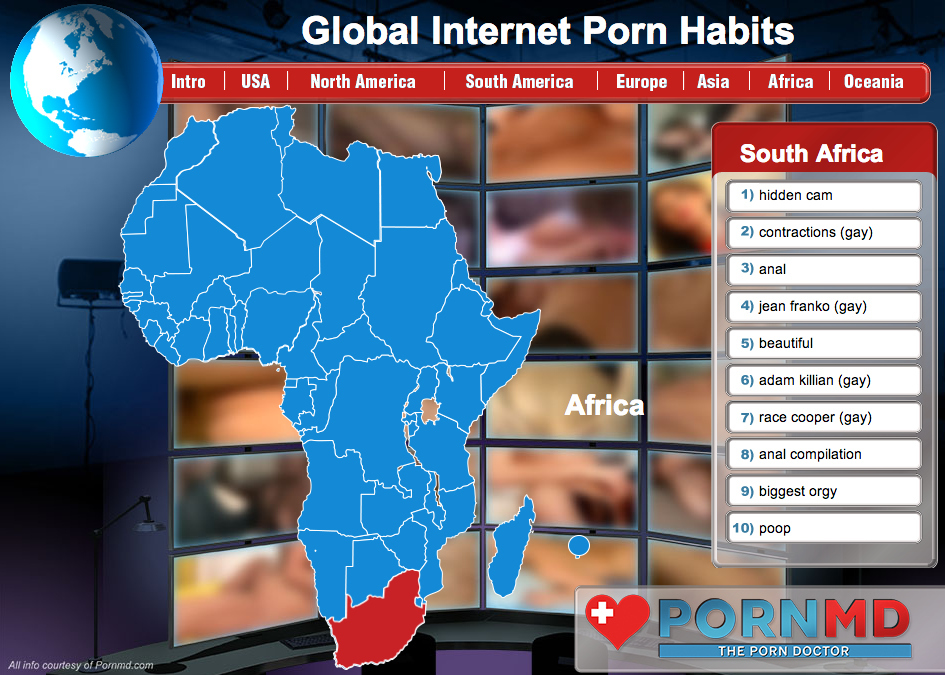 China: "japanese" is more popular than "chinese"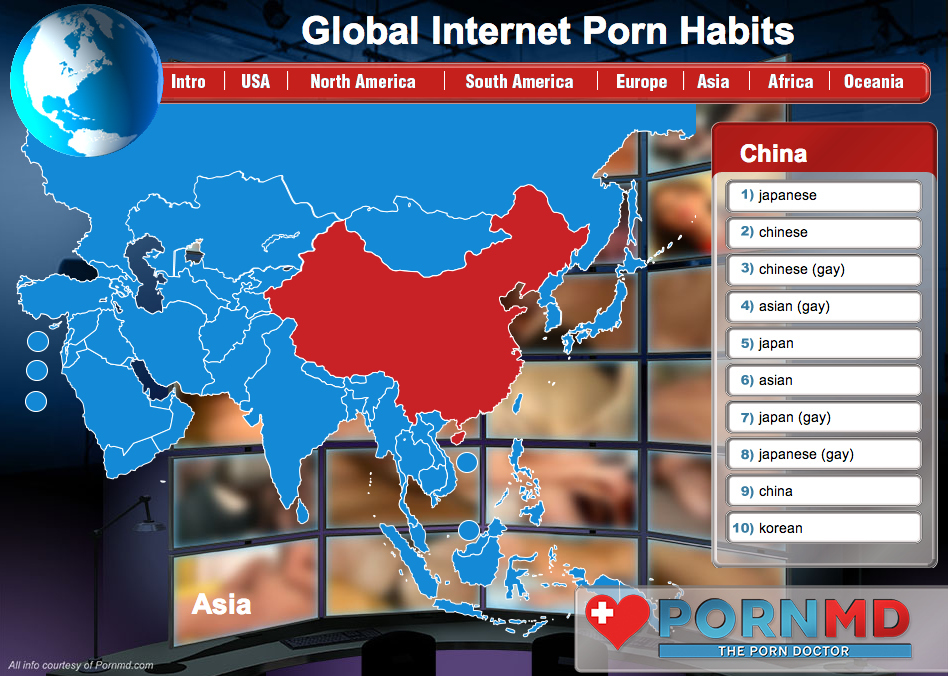 Iran: "pussy" — straightforward.