(Editor's note: Jake Paul did not actually write this.)

WHAT'S UP JAKE PAULERS?!! You know who it is, it's ya boy Jake Paul, the one and only, the man, the myth, the legend, Team 10 is IN THA HOUSE, BABY!!!!!!!! LET ME HEAR YOU SAY HELL YEAH!
Ok today's vlog is going to be a little serious, folks. I want to talk to you about the big news today about Instagram and how it affects you, the Jake Paulers.
You've probably heard already that Instagram is launching a new standalone app in the next few weeks called IGTV. It's going to be a video app where you can post and watch videos up to an hour long. Basically, it's made for "creators" just like me — YouTube stars who make their own videos rather than some stodgy boring old TV stuff.
Instagram even had Lele Pons, a huge creator — the top creator on Instagram! — as part of their announcement, talking about how she's going to do a cooking show with other creators on IGTV. Lele, girl, call me. Let's do a collab. I can make toast, or maybe I can, like, jump over a stove on an ATV while there's a lasagna in there or something.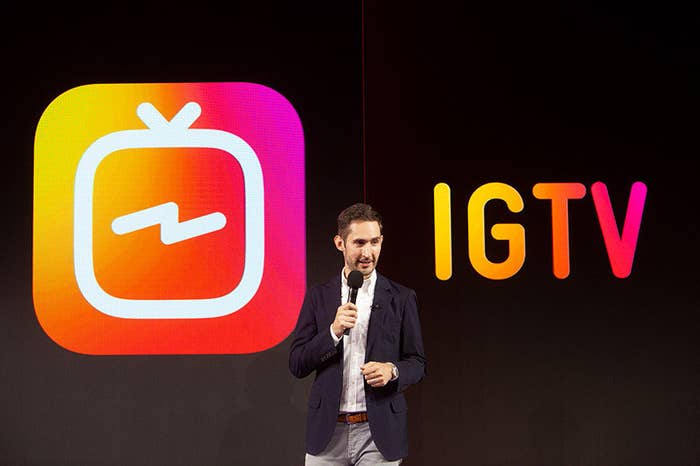 I know what you're thinking, Jake Paulers, it looks LIT, FAM! But let me tell you, the fans, the realest, best, most awesome fans out there, what I really think. Because I have some issues.

If you've signed up for my $57 course called Edfluence about how to become a social media influencer (and if you haven't, what are you waiting for?), then you know that being an influencer/creator is serious business and a lot of hard work. Sure, anyone can pretend to lose their virginity or do an awesome stunt where you get kids to promote your merch, but to be a really top YouTube star and actually make a living being an influencer, you have to be grinding and killing it 24/7.
As I outlined in my 74 videos of the Edfluence series, to make it as an influencer/creator, you NEED to be using all possible social media platforms. Now you'll need to use IGTV, too. That's how you build an audience and drive people to the few platforms that actually will make you money: YouTube (through ad revenue) and Instagram (through sponsored ads).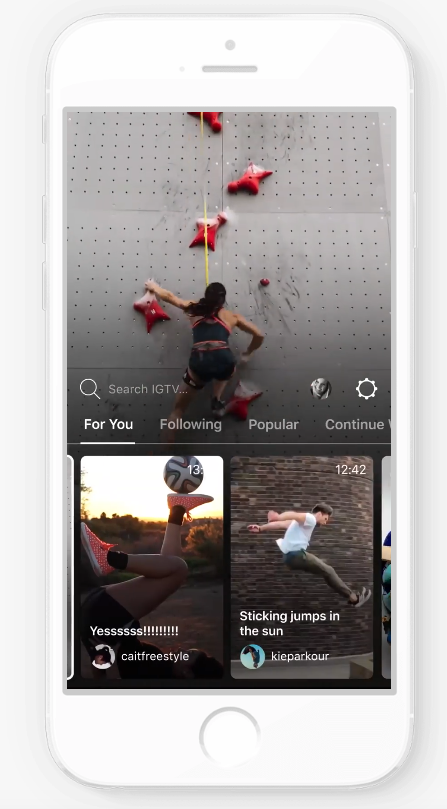 So even if you're not making money on Snapchat, you need to be posting on it every day to build your audience. And when you have a new YouTube video out, you need to go on Snapchat and say, "Hey everyone, new vid up on my YouTube, go check it out NOW!"
Same with Instagram Stories — you NEED to be posting Stories and Instagrams all the time so that you can grow an audience there, so you can get lucrative sponsorship deals to promote products on Instagram. And you can also use Instagram to let people know when you have a new video up on YouTube.
You need to be tweeting, you need to get on Musical.ly (even though it's only kids on there, they're very loyal and it's easy to game their leaderboard). You need to be posting to all these places — even Facebook! — all the time.
Which is what makes me nervous about the new IGTV.
Sure, there are reports in the press that there will be revenue sharing, just like YouTube, but Instagram hasn't announced the details of that, and we don't know yet how good a deal it will be, or how competitive it will be with YouTube's rates. And we don't know how popular the app will be yet — maybe there simply won't be as many people watching videos on there are on YouTube, and so it will be far less profitable to post to IGTV than to YouTube.
So with a busy day of pulling pranks on the rest of Team 10, and spending my nights pouring over analytics for various apps to see what works and what doesn't (you didn't think I blindly came up with this shit, did you?), as well as editing videos and coming up with ideas…will I really have the time to post new content to IGTV?
I know what you're thinking. "Jake, why don't you just post the same video to YouTube AND IGTV at the same time? Get double the ad revenue for the same video!" Well, IGTV is all vertical video, and YouTube is horizontal — that means the same video won't look good on both. IGTV is meant to all be filmed on a phone and watched on a phone. This means if I want to bring you guys the quality content you expect from Jake Paul and Team 10 (WOOT WOOT TEAM 10 YEAH BABY), I need to make separate videos.
And what happens if fans stop going to YouTube to watch stuff and decide to just stick inside IGTV because that's where other creators are posting? Then my YouTube views tank! So does IGTV double my ad revenue, or does it just cannibalize my YouTube revenue?
I know you Jake Paulers will do anything for me. I know you are the best fans in the world. I love to see your faces at my shows and my concerts. I know you will follow me anywhere.
I'm going to give IGTV a shot, but let's wait and see whether it means I'm going to be able to buy a new Lambo for my brother Logan to cheer him up or not.