There Is Going To Be A Nicki Minaj Video Game
Save us all, Nicki.
Hello, I am Nicki Minaj, and I am here to save gaming.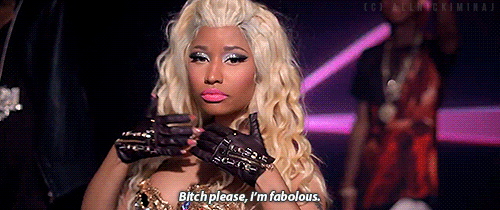 Glu, the company that makes the Kim Kardashian: Hollywood mobile game, said Tuesday that it is partnering with Nicki Minaj to create a game based on her likeness and voice, because it turns out the world is not horrible and is actually good. 🙌🙌🙌🙌🙌🙌🙌 The game is expected to launch in mid-2016, according to Glu's Q2 earnings call.
Nicki Minaj is amazing and perfect, and the KK:H game was the only good video game to ever exist in the world (I still hate your fucking guts, Willow Pape.) By extension, a Nicki Minaj–themed mobile games has the potential to be excellent.
Details of the game have not yet been released yet, but ideally any good Nicki Minaj game should include:
• Choosing whether to ignore or respond to Taylor Swift (basically Willow Pape IRL) on Twitter
• Dealing with when your significant other and your best friend hate each other
• Earning M-stars to buy new colored wigs
• Fighting a final boss who tries to give you pickle juice (do NOT drink the pickle juice)
Thank you, Nicki.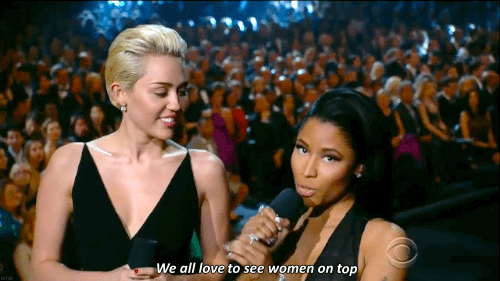 Minaj isn't the only celebrity working with Glu. Britney Spears, Jason Statham, Katy Perry, and Kendall and Kylie Jenner are also developing games with the company. In its earnings presentation, Glu included a slide describing the social power of each of its celebrity partners.
One detail worth noting: Glu's Kim Kardashian: Hollywood game accounted for 31% of the company's revenue last year, bringing in $74 million. Glu estimates that Nicki has the same social media reach as Kim: 102 million followers combined across Facebook, Twitter, Vine, YouTube and other platforms.
Glu's upcoming celebrity mobile slate, with the estimated social media power of each (poor Jason Statham):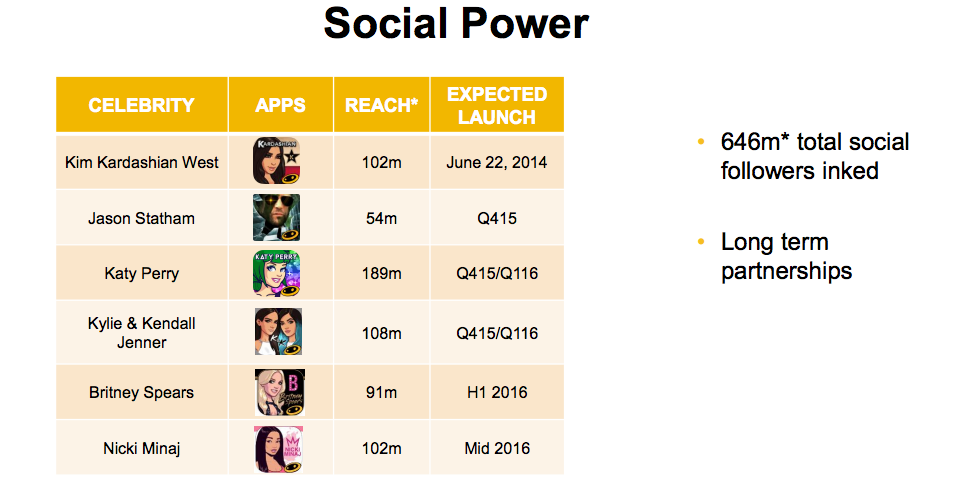 Katie Notopoulos is a senior reporter for BuzzFeed News and is based in New York. Notopoulos writes about tech and internet culture and is cohost of the Internet Explorer podcast.

Contact Katie Notopoulos at katie@buzzfeed.com.

Got a confidential tip? Submit it here.