The Worst People Of Hurricane Sandy
Homes were destroyed and lives were lost, but these people worried about something else.
Worried that the hurricane would ruin their party: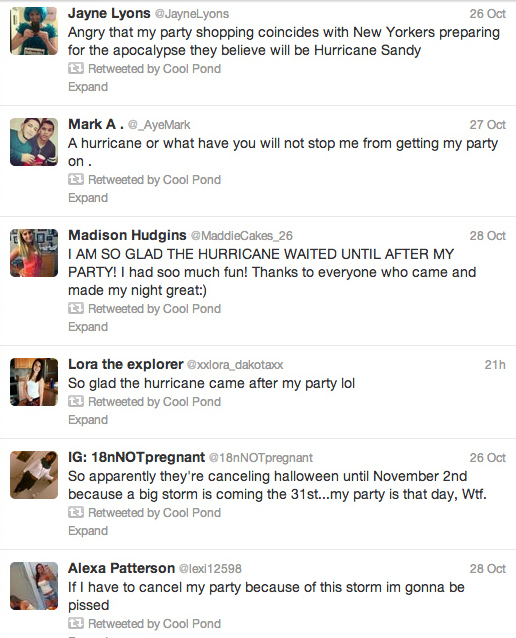 Worried it would delay their shipment of the iPhone 5: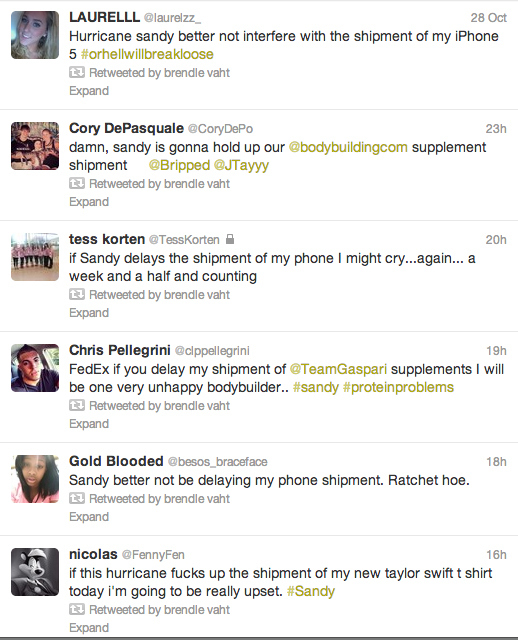 Worried about their beach houses: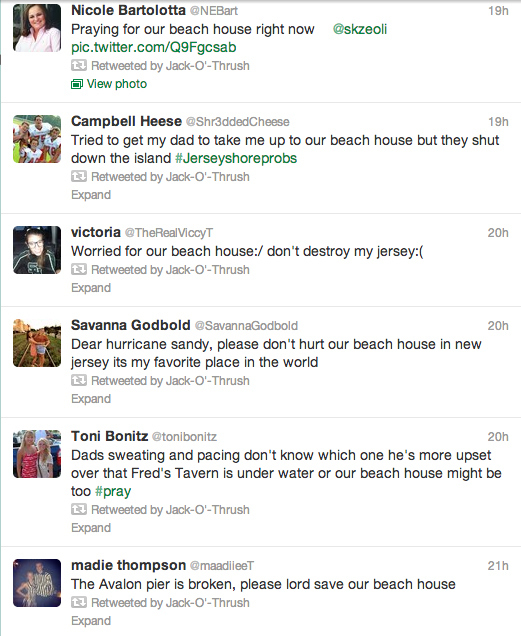 Katie Notopoulos is a senior editor for BuzzFeed News and is based in New York. Notopoulos writes about tech and internet culture and is cohost of the Internet Explorer podcast.

Contact Katie Notopoulos at katie@buzzfeed.com.

Got a confidential tip? Submit it here.