On Dec. 11, 2015, R&B singer Cassie posted on her Instagram a photo of a sleeping baby with the meme "how I sleep knowing nobody's cheating on me." The meaning of the post seemed clear: She had broken up with her boyfriend of seven years, music mogul Diddy, and he had been cheating on her.
Just 12 days before, Bossip, a pop culture site with a focus on black celebrity gossip, ran an article, "Is Diddy Cheating On Cassie With This Fallen Bad Boy Blonde???" It showed flirty text messages between Diddy and a beautiful young singer on his label Bad Boy Records, Seriya Gebru.
The problem is, Seriya Gebru doesn't exist. Seriya's 178,000 Twitter followers are almost all bots. The album on iTunes by Seriya Gebru is actually a mix of songs by Dream, a girl group created by Diddy in the late '90s. The text messages must have been faked — even if someone were able to get ahold of Diddy using the persona of a sexy singer, Diddy would have been well aware that this person was not actually signed to the record label he owns.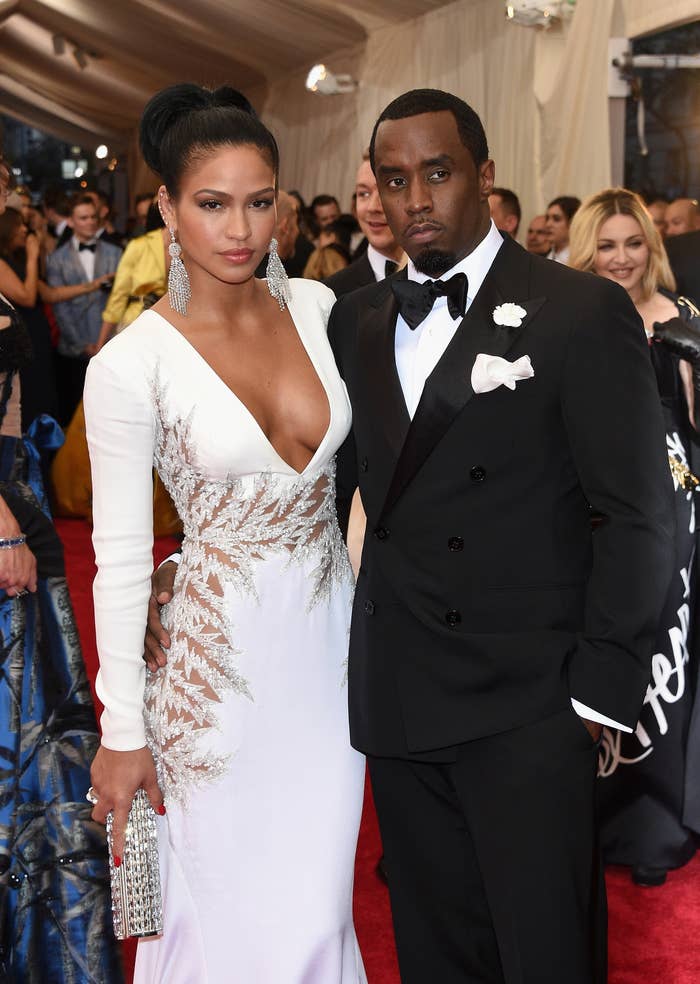 It turns out Seriya Gebru is not an isolated case of a fake sexy chanteuse. She was just one of several characters created by a serial catfisher. BuzzFeed wrote about the catfisher this past July, when one of her characters, Lucia Cole, was revealed to be a fraud by the sleuthing of die-hard Ariana Grande stans. [See "How Teen Boys Uncovered The Greatest Catfish of our Time" and BuzzFeed's Internet Explorer podcast episode for more on the story.]

These catfish characters share common themes: They are mostly up and coming singers, with albums on iTunes, Amazon, and Tidal that turn out to actually be music from other late '90s/early '00s pop singers, renamed with slightly altered song titles. They are often from Louisiana, and biracial. Two of the characters even used the same stolen photos of a real person.
But the most notable common thread all these characters share is a romantic relationship — real or rumored — with famous men. Some of these rumors have turned out to have insidious consequences.
When her character "Nahla Rowe" was found out, the Seriya Twitter account, which had been previously dormant, came back to life and admitted that she was behind all the accounts, and has plans to make new ones.
Here are the catfish accounts we know of:
Original Trey Songz Catfish
Occupation: unknown
Purported romance with: Trey Songz
Photos used: unknown
Dates active: pre-2014
When one of her other characters was exposed, the real person behind it posted a long apology on Twitter, saying that her reason for creating the character was an attempt to get back in touch with R&B singer Trey Songz, whom she had previous catfished and had an online romance with. When Trey broke it off after being frustrated that she'd never meet in person, she was desperate to get him back with a new character, a sexy singer. Trey Songz appears as a common thread throughout all the accounts — they all follow him on Twitter and have tweeted at him or had "fan" accounts (sock puppets also created by the catfish) tweet how Trey should duet with the singer. We don't know for sure if this romance ever happened — it could easily have been a lie that she had successfully catfished Trey Songz. Reps for Songz did not reply to requests for comment.
Erica Mendez
Occupation: fitness coach
Purported romance with: Odell Beckham (not likely)
Photos used: model Dior Patterson
Dates active: spring 2014
Mendez ended up in the news in spring 2014 when rumors appeared in RadarOnline, apparently sourced from sports message boards, that she was the fiancé of NFL player Odell Beckham. Not only that, but she had discovered Beckham cheating on her with a pair of strippers. Beckham denied vigorously that any of this was true, and even went so far as to hire a private investigator to find out who was spreading these salacious rumors. Not long after, Mendez was exposed as a fake, and the New York Post ran a story, "Odell Beckham's 'fiancee' was an elaborate internet hoax."
Lucia Cole
Occupation: singer/songwriter
Music stolen from: early Jessica Simpson
Purported romance with: record executive Keith Nafly (didn't happen), NFL player Kenny Vaccaro (probably didn't happen, but she edited his Wikipedia page to say she was his girlfriend)
Actually talked to: NFL player Mychael Kendricks
Photos used: fashion designer Reese Crowell, and a second woman
Dates active: late 2014 until revealed July 2015
Cole was a pop singer whose album on iTunes was actually a Jessica Simpson album from 1999 (the song order and titles were slightly altered). She convinced Bossip to do an interview with her for their new music section. When I spoke to the managing editor of Bossip about how Cole was able to trick them, she said the writer did some standard fact-checking and there were a few red flags, but they decided to give her the benefit of the doubt since they like to support up and coming artists. One especially weird note is that one time Shaq tweeted about how great her music is and linked it — which means Shaq actually likes old Jessica Simpson albums.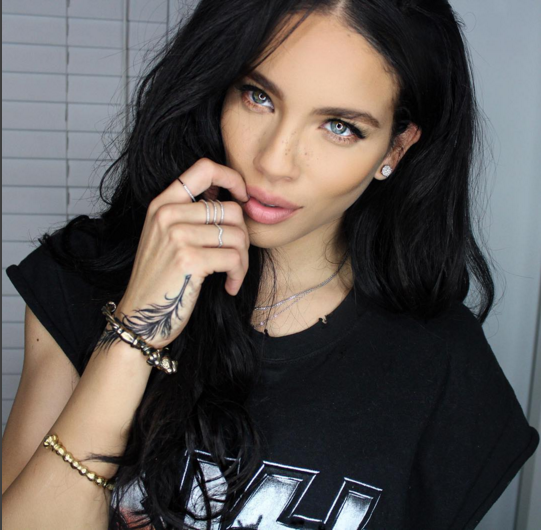 Philadelphia Eagles player Mychael Kendricks got an email, sent to his manager, from someone claiming to be part of Lucia Cole's "team" saying that Cole wanted him to appear in an upcoming music video of hers, and she was willing to pay — $16,000. It was the offseason, and a good chunk of change, so Kendricks agreed. After back and forth between their managers, Kendricks and Cole texted and talked on the phone. Cole opened up to him about her life, her past relationships, her difficult childhood. Kendricks's degree is in social work from UC Berkeley, and its in his nature to want to help someone. "She really made me feel like she like a bruised bird," he told BuzzFeed News over Facetime. "She tried to make me feel for her."
But he was still interested in doing the music video since it was a business deal, and the fact that her photos were so easy on the eyes didn't exactly hurt. "She's bad, bro," he said about Reese Crowell, the real woman behind Cole's photos ("bad" meaning "hot"). Cole tried to flirt with him and asked him to send photos of himself, but he turned her down. He wanted to keep the relationship professional. "As a social worker, you understand how to keep barriers that are appropriate for both parties," he explained.
Eventually, Cole was exposed as a fraud, and Kendricks's friend sent him a link about it. "I was like, I knew something was weird as sin! I fucking called it!" But he was also upset about it. "I was mad. I messaged her and said, 'This is such a bitchy thing to do. I don't know who you are on the other line, but you need some help.'"
Cole's downfall was her hubris at the hands of Ariana Grande's loyal fanbase, known as the Arianators. Cole had tweeted that she was going to do an upcoming collaboration with Grande, and the Arianators excitedly started looking into this new singer whom their idol endorsed. One fan, Leo Loera, was familiar with Jessica Simpson's early work and recognized it was all a copy. Google reverse image search revealed the photos were of another woman, and word of a catfish spread on pop culture message boards like ATLR.net and Lipstick Alley. A Tumblr, Pop Culture Died in 2009, put all the pieces together and the post went viral. Lucia Cole was over.
Seriya Gebru
Occupation: singer signed to Bad Boy records
Music stolen from: girl group Dream
Purported romance with: Diddy (not credible)
Photos used: model Allie Silva
Dates active: fall 2015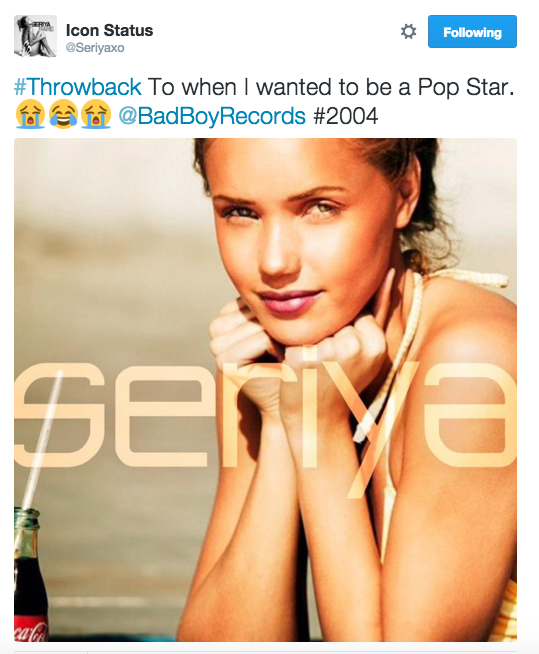 Remember Dream? They were a late '90s girl group assembled by Diddy for his label Bad Boy Records that had one hit, "He Loves U Not." That's the music Gebru was using on iTunes. This persona is a singer signed to Bad Boy at age 13, who modeled for a while and recently got back into music.
Tweeting from the Seriya account after it had been revealed, the catfisher wrote, "Seriya Gedbru was created too soon. Seriya Gebru wasn't discovered till I wanted her to be. She reached her peak awhile ago."
Nahla Rowe
Occupation: singer
Music stolen from: Katharine McPhee
Purported romance with: Kenny Vaccaro (probably not credible)
Photos used: designer Reese Cromwell
Dates active: fall 2015 until revealed January 2016
When Reese Cromwell discovered via Twitter that someone was using her photos to catfish again, she got upset. The first time it happened, Cromwell shrugged it off. But after the second incident, Reese worried that this person was going to persist in using her image to try to seduce famous men, and was concerned that her reputation in her business might be tarnished by this.
"I'm pissed. At first I thought of it as just someone who was not secure with themselves, so you feel bad for them. But now it's gone too far," the fashion designer of ThinkReese told me in an interview for BuzzFeed's Internet Explorer podcast. "Now you're fucking with my personal and professional life. ... People might not engage with me — my business thrives off of social media. Or people won't take me seriously because it seems like I'm bouncing from career to career. Or because you're making me out to be some sort of jersey-chaser, which is so far from the truth."

Rowe was particularly interested in NFL players from the New Orleans Saints and followed several current and former LSU football players on Twitter, some of whom followed back (the allure of a very pretty follower is apparently very compelling). She created a fake music news site, Pop Music Insider, which ran an interview with Rowe, where she claimed to have dated Kenny Vaccaro and that she was childhood friends with Odell Beckham.
This December, the catfisher tried to create a Wikipedia page for Nahla Rowe, but editors noticed something fishy, and deleted it. They realized the page was for a fake singer. Some Googling led them to the BuzzFeed article and podcast episode about Lucia Cole, and two editors reached out to me to tell me that they believed it to be the same person. Eventually, the same message boards and Tumblr that exposed Cole started posting about Nahla Rowe, delighting in the fact that Cole had returned.
This January, when the Nahla account was imploding, the Seriya Twitter account tweeted at me, saying, "Lucia here. Thanks for making me famous, girl." After that, we DMed a few times. I asked her why she does it. "Honestly, it's something interesting to do with free time," she wrote back. "In a sense, I'm bringing these people's music back to relevance. Can you really name any 2006 Katharine McPhee song, besides maybe 'Over It'?"
There's a handful of reasons people catfish: loneliness, the desire to escape from something bad in real life, or simply wanting to be someone new. In this case, perhaps it was wanting to experience the feelings of "fame" — having interviews on websites, getting attention from celebrities. Perhaps part of the attraction is to show the folly of today's digital landscape: You can create a person out of nowhere that looks not only totally real, but famous; then you can manipulate online media where the crunch for getting up new content fast means less than strenuous fact-checking. But it also seems likely that a big motivation is the age old reason: wanting a romance with someone out of your league.
There was a tantalizing lead on the real identity of the catfisher, but I was unable to confirm it.
The blogger behind Pop Culture Died in 2009, a high school boy who wishes to remain anonymous to protect his reputation at school, did a surprisingly thorough investigation into Cole and Rowe. He found a website that appeared to have been created to bolster Rowe's online persona, and looked up website registration, which led to a home address in Louisiana. He then found the name of a woman who lived at that address, and her Facebook page, where she was a fan of Odell Beckham Jr. (although it is likely that many people in Odell's home state of Louisiana are fans). He tweeted the real name at Nahla Rowe, and she immediately blocked him and went private. The IP address that was used on Wikipedia to create her fake accounts traces back to the same small town of 8,000 people in Louisiana.

I called this woman and asked her if she knew anything about a singer named Lucia Cole. She sounded confused and said she knew nothing about any of it. Her confusion and denial sounded credible. She has a sister who may live with her and who, according to a local news story about her going missing, has schizophrenia. The woman I spoke with told me there was no one else at her address who could've created a website.
Jessica Simpson will probably get over the loss of a few bucks from the handful of people who may have bought the Lucia Cole album on iTunes. Mychael Kendricks thinks of this as a funny story, and at worst kind of an annoyance that he didn't end up with the 16 grand he expected. Pretending to be someone else on the internet isn't necessarily harmful to others by itself. But this may have had real life, heartbreaking consequences for two people completely uninvolved.

It's unclear if the online rumors about Diddy and Seriya Gebru are what ended his relationship with Cassie. Another cheating theory has appeared: the gossip site LoveBScott.com had an anonymous source claiming that the woman Diddy cheated with was named Gina Huynh. It's also not actually clear if Cassie posting a meme about cheating means that they actually even broke up. Neither party has made any official statement about the status of their relationship. (Reps for Cassie told me they do not speak to her about her personal life.) In January, Diddy posted an enthusiastic Instagram of the poster for an upcoming movie Cassie is acting in, saying he was so proud of her. It's possible that they're still very much together, and Cassie's cryptic Instagram wasn't a comment on the status of her relationship.
Whatever actually happened — if anything — between Diddy and Cassie, the intention of the fake rumor about Diddy cheating was to cause harm. It was not just boredom; it was mean-spirited.
Whoever is behind the serial catfishing seems to have no intentions of stopping. She's used the Seriya account to announce her new plans of creating a star, complete with recycled music. It's hard to guess how we might ever know about this next catfish — perhaps we won't.