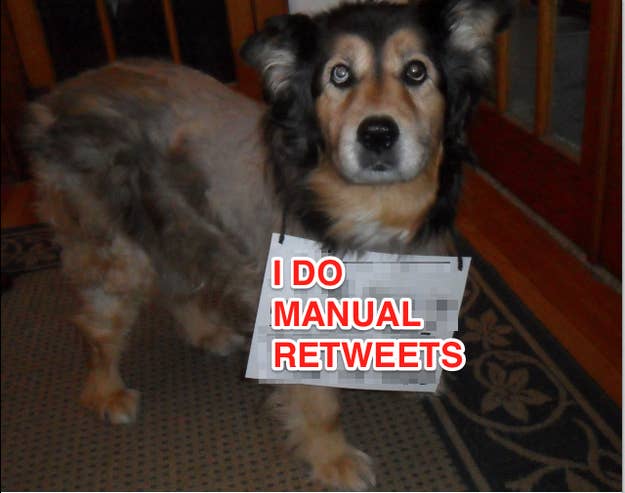 As the role of social media in breaking news comes under fresh scrutiny, an old grudge, long simmering below the surface, has bubbled up again: hatred for the manual retweet.
A manual retweet is when you type in "RT" before someone else's tweet, instead of a "true" retweet using the official retweet button.
The ire comes from two places. Firstly, a manual retweet in a way claims someone else's tweet as your own — sort of a Twitter version of putting your watermark logo on someone else's photo. Secondly, a manual RT robs the original tweeter of potential retweets and favorites. By manually RTing, you're bogarting the favs, man.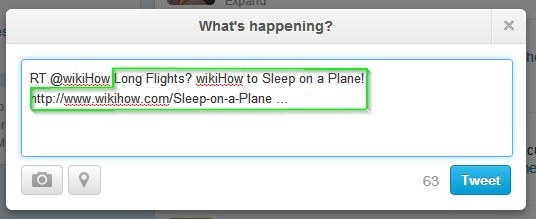 Retweeting is one area of Twitter where there the etiquette isn't clear, in part because Twitter's technology isn't clear. Different Twitter clients treat retweets differently. Twitter for web doesn't allow manual RTs at all — there's only the "true" retweet button. But on Twitter's iPhone app, you have the option to "retweet with comment", which puts the original tweet in quotes and prompts you to type in your own comment at the end. For the most part, people have eschewed this style completely; it's simply not cool. TweetDeck's "Edit & RT" button is closest to the classic manual RT, automatically putting in "RT" before the original tweet. Of course, it's not that long ago that manual RTs were the only way to retweet.
While discussing the minutiae of retweeting may seem like a massive waste of everyone's time and mental space (valid point!), this matters to The Way We Tweet Now. There should be some consensus on what the etiquette is, particularly when questions about who owns a piece of news — or a mistake — become more important. We need a hero to step up and say once and for all what the rules are.
Luckily, I'm not afraid to be that hero (you can thank me later).
Here is the rule:
It's never OK to manually RT jokes. It is sometimes OK to manually RT news items or links.
There's a good reason for manually RTing breaking news items and links, which has to do not with etiquette, but the actual architechture of Twitter. The way Twitter works now is that if more than one person you follow retweets the same tweet, you'll see it only once in your timeline. So if your friends Bob and Jane both hit the RT button on @BuzzFeedNews's latest update, you won't see it twice. This hasn't always been the case — at one point you would see the tweet in your timeline twice. This was actually pretty annoying, especially in cases where something was retweeted a lot.
Because of this feature in Twitter, a manual RT for important breaking news items makes sense. It makes it so the piece of news or link stands out. It fixes the fact that highly retweeted tweets aren't favored or weighted within timelines, which means people might not know that the tweet they're seeing RT'd by one person may have been RT'd by many.
The etiquette is also different for the handful of professional news tweeters. In this case, a manual RT seems like more of a full-on endorsement of a news item than a true retweet — it attaches that newsperson's face and reputation to it. Of course, in the case of the Boston bombings, often the race to break news over Twitter led to some serious misinformation. Another downside is that a manual RT strips away the full name and image from the original source tweet, taking away crucial context of the reliability of that tweet. For example, if you saw a manual RT of @seriousnews, you wouldn't see the full name on the account is Butt Farts and it has a Pokemon
character for an avatar. Undoubtedly, the future of how breaking news is spread on Twitter will change, and the etiquette will follow. But for now, this method seems to work. Just as long as we all vow never to manually RT jokes.
Update: This specifically address the issue of manual RTs without added comment. RTs with added comment are totally fine in all cases (though be wary of overused phrases before the RT like "smart take" or "THIS"). Carry on.