The Kardashian-Jenner sisters all have their own apps now. They held a "meet the developer" talk at the Soho Apple store to discuss.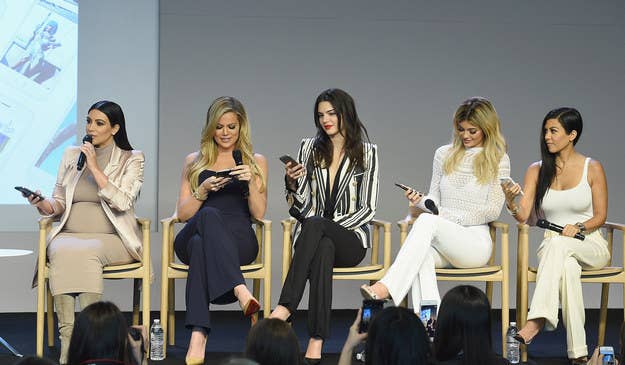 Let's say you love the Kardashians-Jenners (and honestly, at this point, if you're still mad at them you need to get right with God and ask her to release you from this anger). But let's say you krave more. Let's say you have found yourself in a situation where their social media accounts and TV show(s) are no longer enough for you. You follow their makeup artists (hi Joyce Bonelli, hi Mario Dedivanovic) and all of Kylie's cool teen friends (hi Shamari Maurice, hi Jordyn Woods) on Instagram as well. You follow the account that rips Kylie's Snapchats and posts it to Instagram because let's be real: You kan't be bothered to look at Snapchat.
Let's say you're a grown woman and you have your own money and you can spend $20 on K-stars for the Kim Kardashian: Hollywood mobile game if you want to, dammit, and you WILL NOT be judged for it.
In that case, I have good news: All of the sisters have their own apps now. Well, except Kourtney (womp womp).
The apps are subscription-based: Pay $2.99/month for each app (that's $142.53/year if you sign up for all four apps). They're pretty basic — lots of outfit dissections with suggestions for affordably priced copycats and a few exclusive personal videos — but each app has sister-specifc content that is, of course, very on-brand:

Kim: "Obsessions" (bubble bath products and an interview with a random guy who sketches the clothes she wears)
Khloé: Fitness outfits
Kylie: Music recommendations (you can buy the songs on iTunes)
Kendall: New York Fashion Week stuff (but all the pics are from last year, ugh)
Kim's app has a section where she writes about her pregnancy style: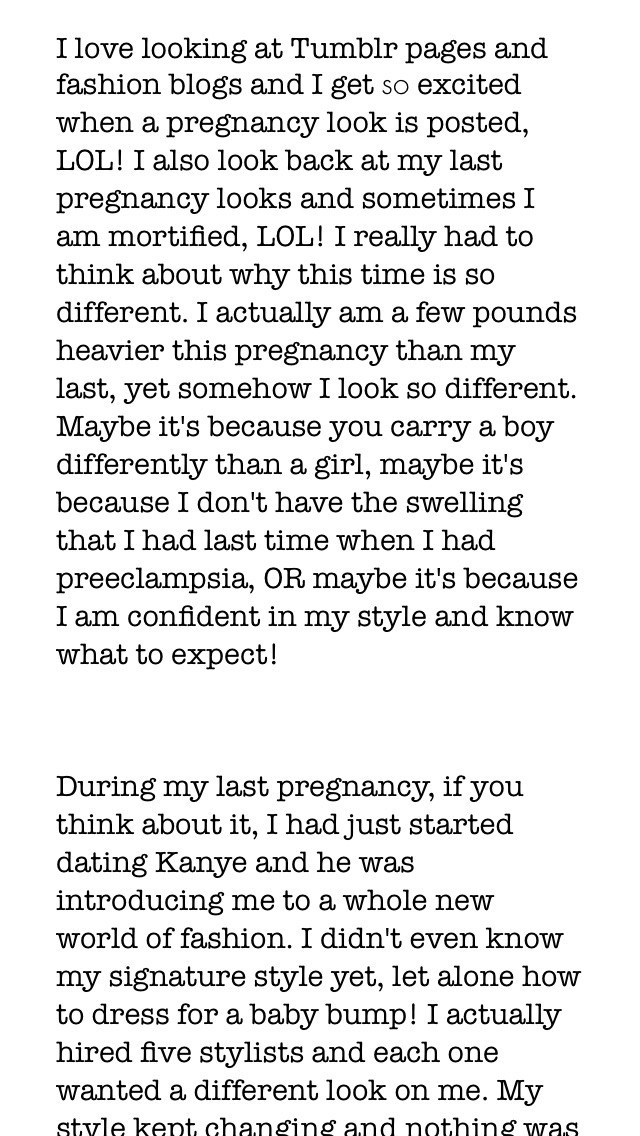 Kendall's has a Fashion Week diary.
The apps are a little buggy. For example, when you click into the "look for less" version of Khloé's green dress, you go to another site, but still inside the app, and it looks all funky.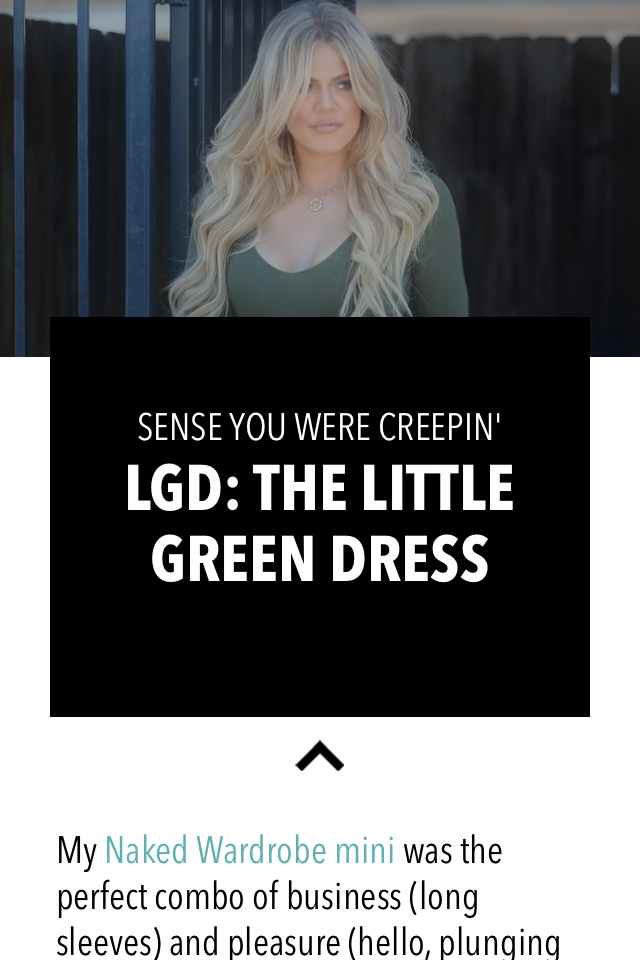 But enough about the apps. Here's what happened at the Apple Store today.
According to the screen that introduced them, Kendall is the only one with a job other than "television personality."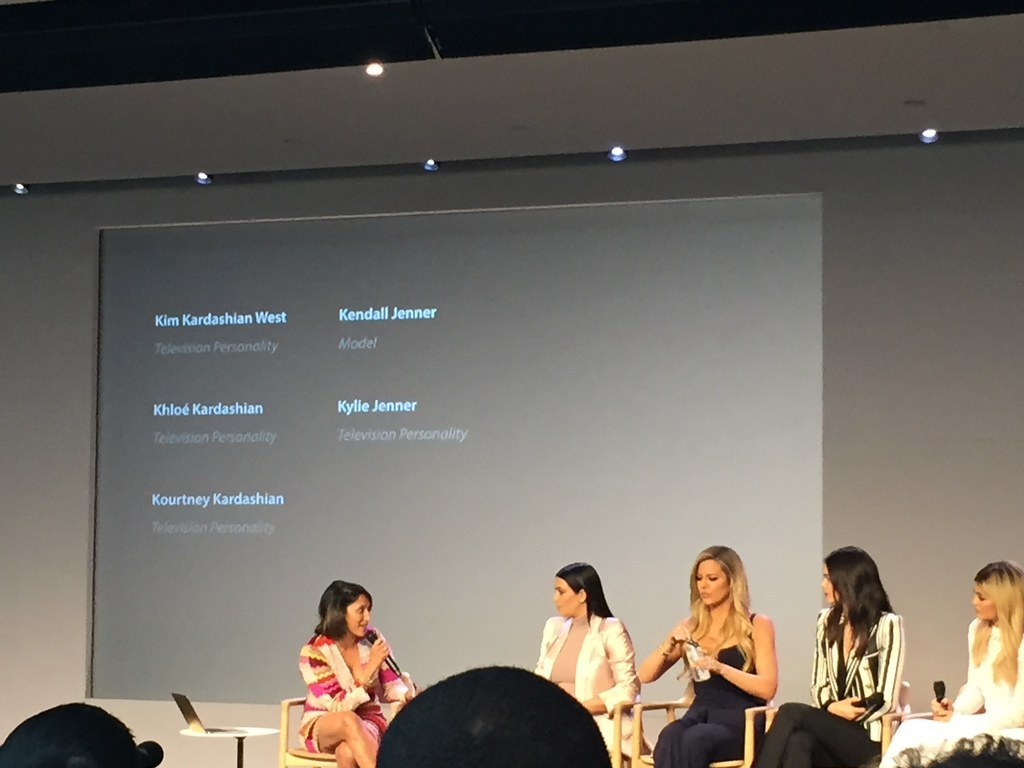 Here's a few things I learned from their talk:
• Khloé and Kendall use sleep music apps. Khloé uses a pep talk app. Kim has mostly kiddie apps for North (awwwww).
• Kylie will be selling a lip kit soon (I WILL BUY THAT SO FAST).
• And Khloé will have a fitness clothing line.
• Kim gave advice and inspiration to her sisters, including to Kourtney, whom she advised to focus on parenting stuff (which Kourtney said is her favorite role in life), because Kim is a saint and a sweetheart.
• Kylie chose a teal theme for her app icon because teal is her favorite color.
At the end, they all pulled up their apps on their phones, but Kim's wouldn't load.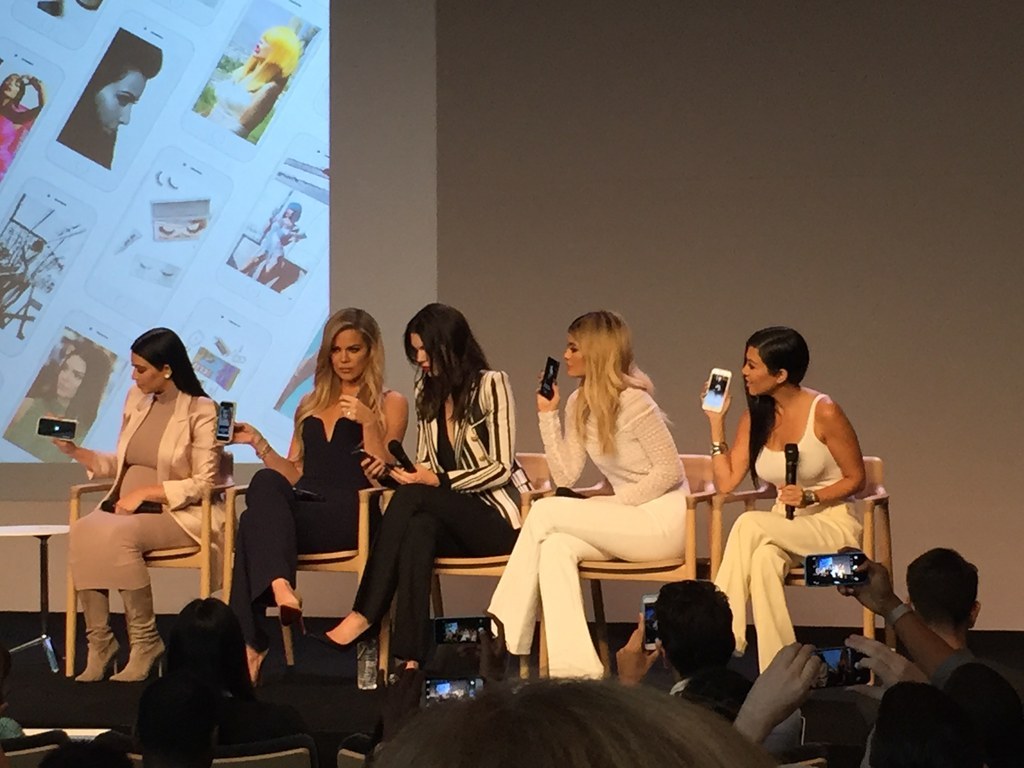 Kendall got really excited when she saw this dog at the panel, and asked to know its name ("Scrappy").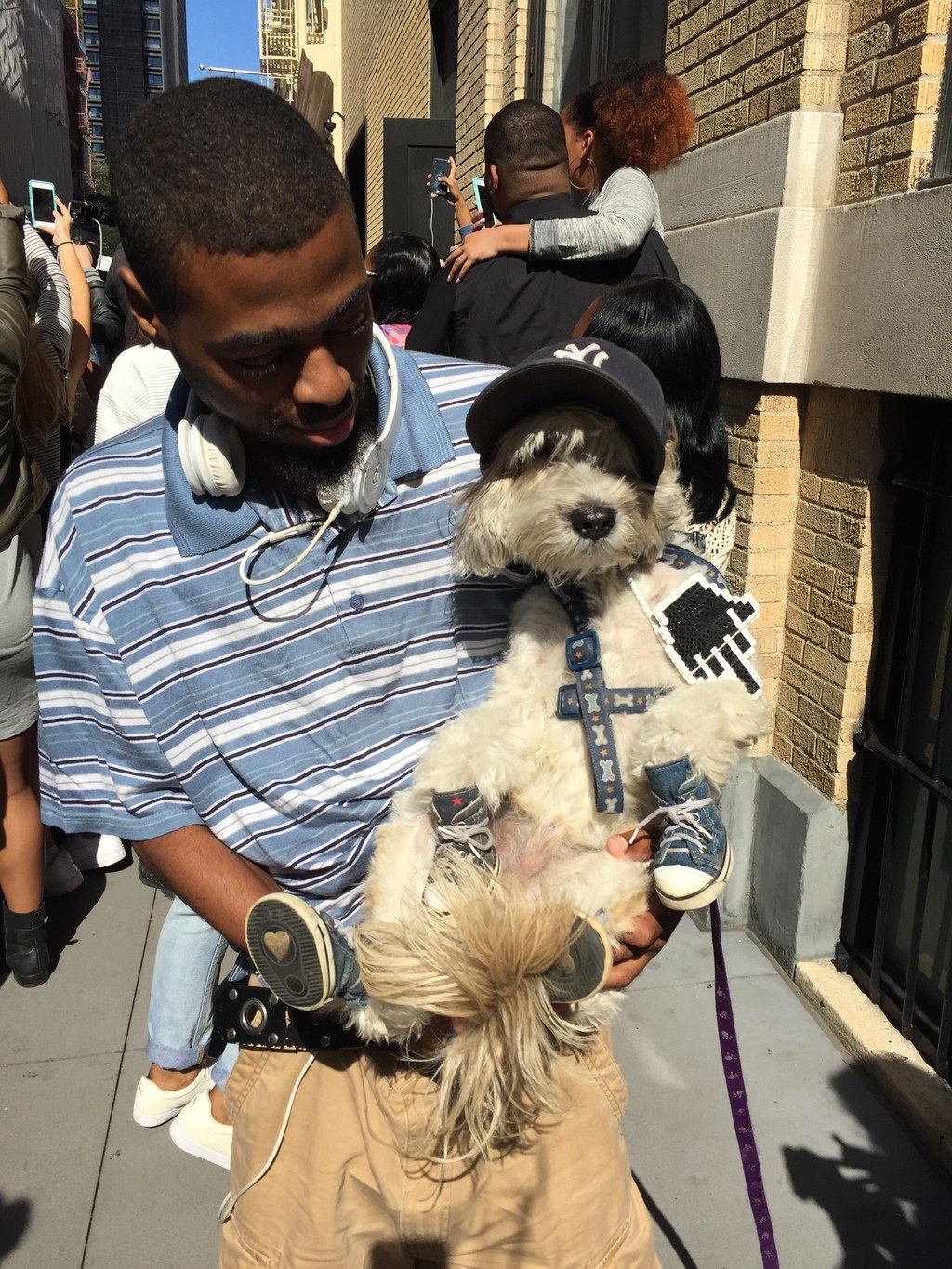 OK, but are fans actually going to shell out $2.99/month for each of these apps?
Dorthea, 18, from Sweden: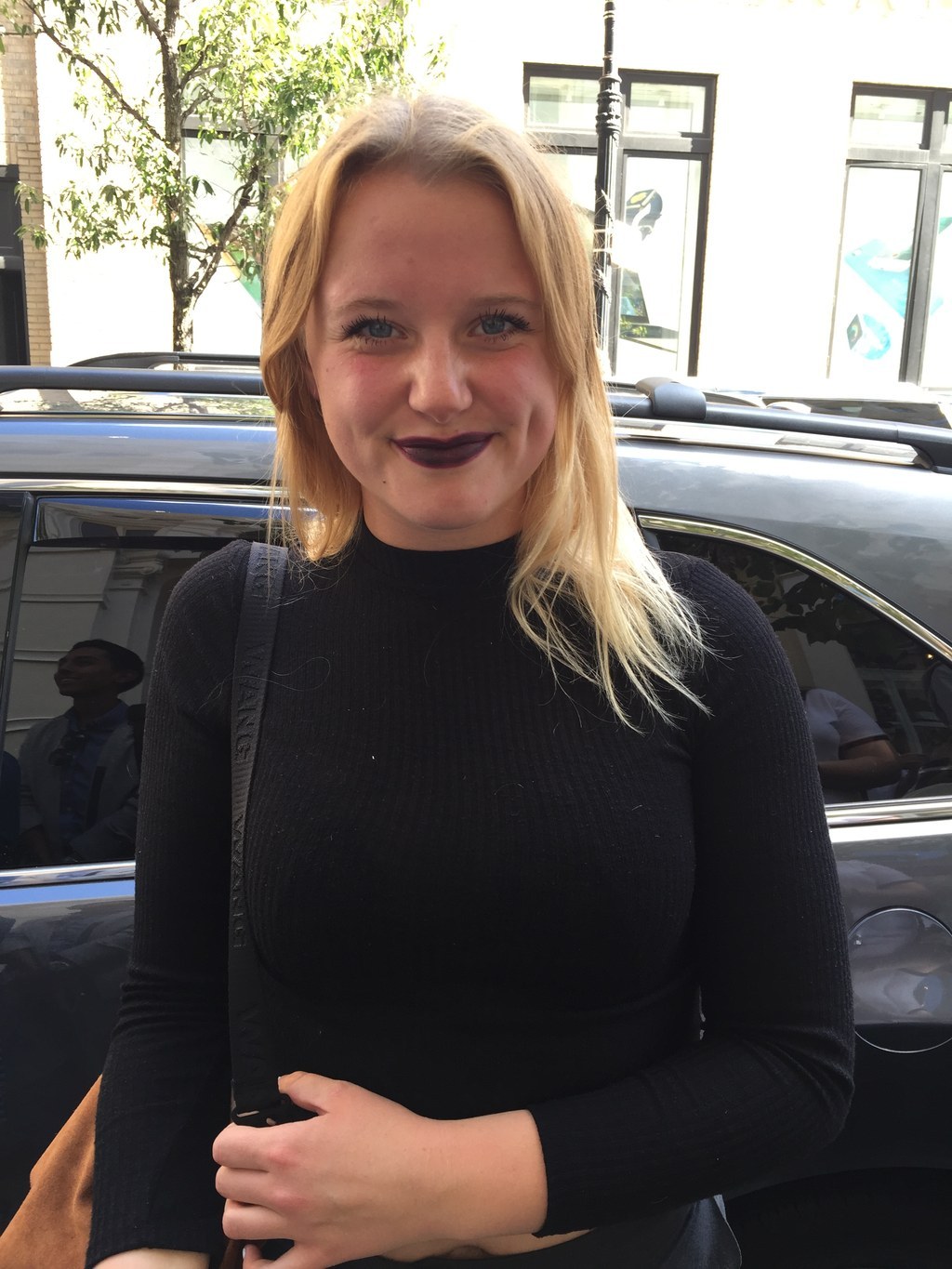 Favorite Kardashian? "All of them. I don't really have a favorite. I just like watching the TV shows and following them."
Would you pay for the apps? "I wouldn't say I wouldn't buy them, because I haven't tried it, but right now as a student I wouldn't spend my money on it."
If they were free would you get them? "Definitely."
What did you think of their talk? "I thought they were very sweet and very genuine, and I thought it was quite interesting to hear how they developed the apps and all the work they put into them."
Jonathan, 18, from Brooklyn: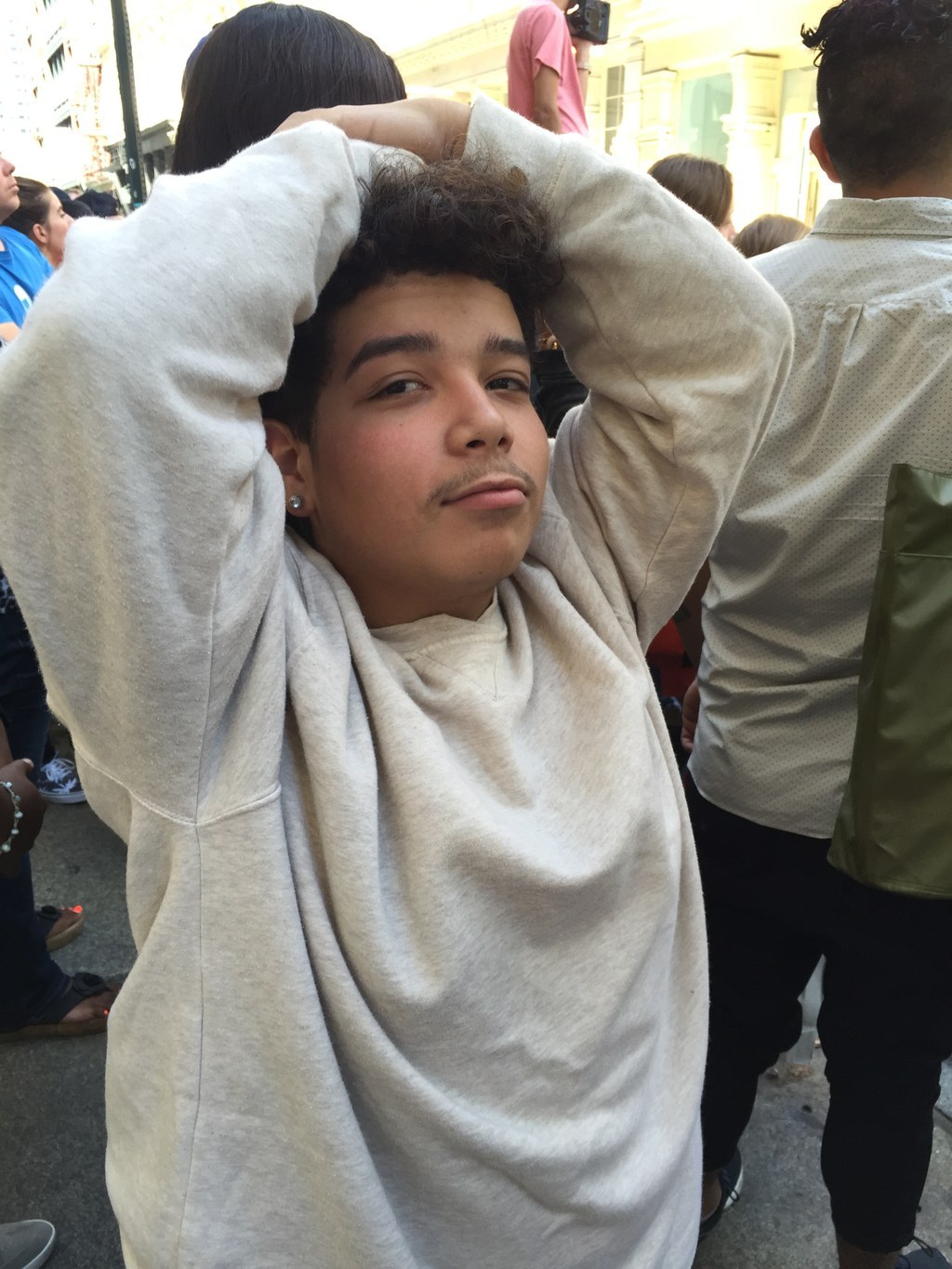 Favorite Kardashian: "Kylie." (erupts into giggles) "Oh I'm bugging, I'm bugging...Kim.
Reason: "Because she got a fatty." (more giggles and his friends dying of laughter)
Would he get the app: "Yes."
Do you have the app yet: "No."
Fidel, 18, from New York City: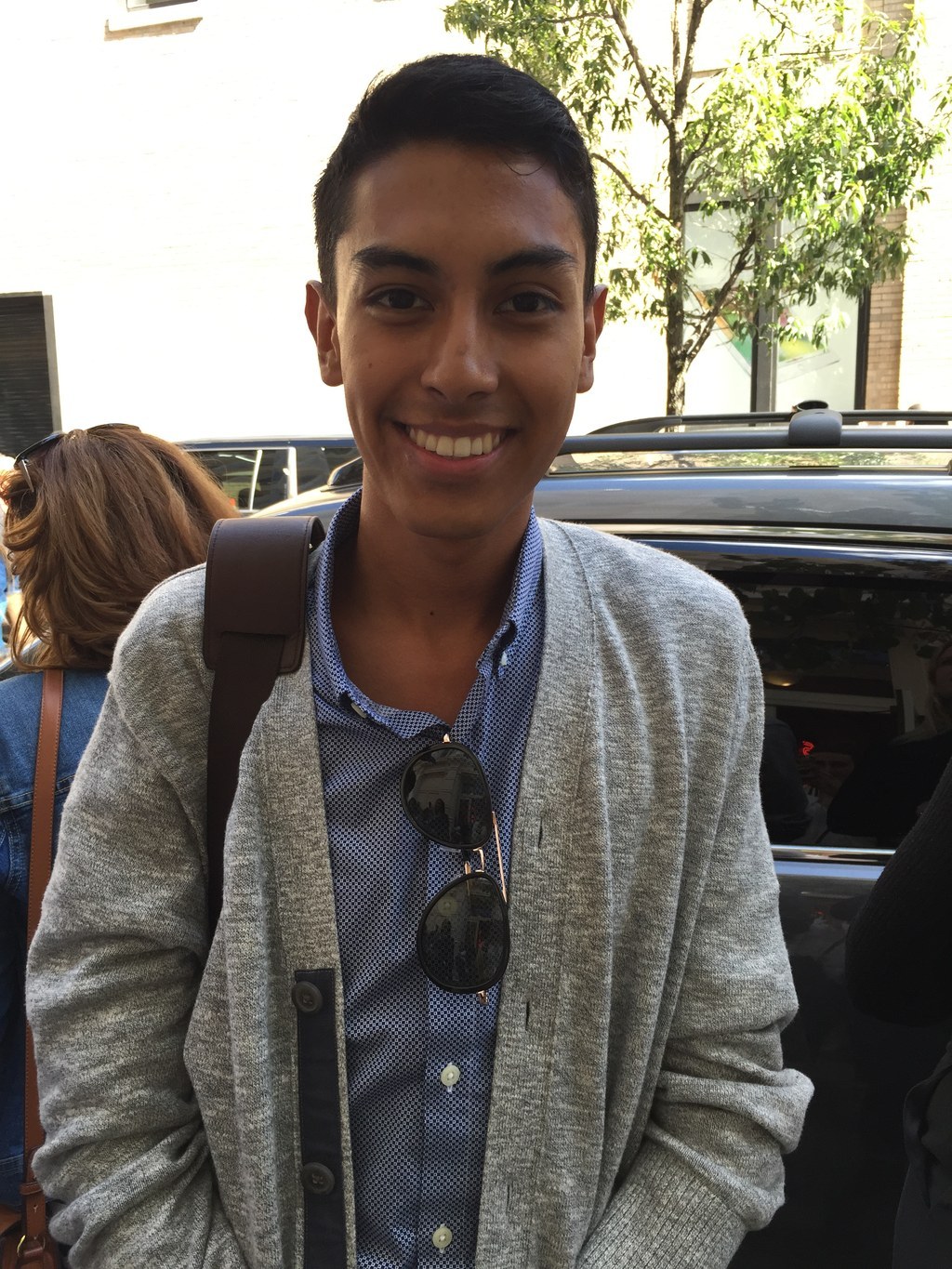 Do you have the apps? "No, I just saw a Kim tweet out that she was going to be in Soho and I thought I would take advantage of the opportunity to meet these amazing ladies."
So you're a big fan? "I'm obsessed with the Kardashians — their social media, everything."
Favorite Kardashian? "Kim."
Would you pay $2.99/month for the app? "I would say yes."
Even though you can get all their social media for free? "Yes."
What did you think of their talk? "I thought they were very charismatic. I like how they say they're big supporters of their fans, and then they show it by having a friendly conversation with them."