The Chrome Extension That Bans The Word "Millennials"
And replaced it with "pesky whipper-snappers." Finally.
A sample of a de-millennial-ized webpage: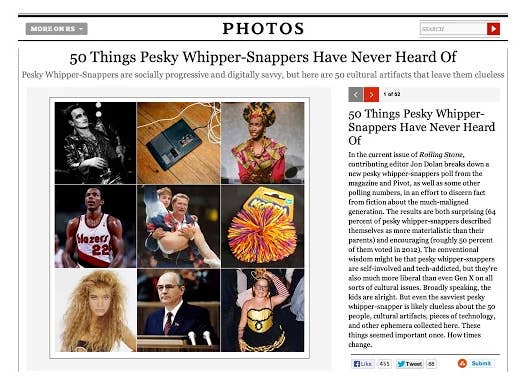 chrome.google.com
Are you sick of the word "millennials"? No? If not, please dial 911 because you are clearly near dead from playing some sick David Carradine choke out game.
For the rest of humanity, a hero has arisen: Zeke Weeks, who made a Chrome extension that changes all instances of the word "millennials" to the phrase "pesky whipper-snappers".
Install it now and enjoy these twilight years of your life in blissful peace.

Now, with the Chrome extension, it reads:

ENJOY LIFE!
Thanks to Chelsea King for the tip.
Katie Notopoulos is a senior reporter for BuzzFeed News and is based in New York. Notopoulos writes about tech and internet culture and is cohost of the Internet Explorer podcast.

Contact Katie Notopoulos at katie@buzzfeed.com.

Got a confidential tip? Submit it here.