Stop Tweeting Instagram Links
I CANNOT REMAIN SILENT ON THIS ISSUE ANY LONGER.
Look. I don't want to tell anyone how to live their lives or what to do. The internet should be a fun space where you get to do whatever you want. Post as many baby photos on Facebook as you want. Watch amputee porn. Write racist YouTube comments. Do whatever makes you happy. This is YOUR internet. Twitter is dumb and should be fun and don't think too much about it.
But allow me to make one suggestion that might make it more fun for all of us.
STOP TWEETING INSTAGRAM LINKS.
They just don't work. If you really feel your Twitter followers NEED to see this photo, just upload it separately through Twitter so it's easy to see. Be respectful of your followers' time. Don't send them on wild goosechases to see a picture of a pretty sunset.
Don't do this because I said so or because it's some rule. Do it because you want to be nice to people who are giving you the gift of their attention.
Here is why:
1.
They don't display on Twitter for web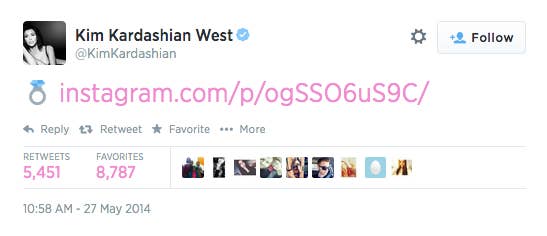 2.
They open in a separate window when you click them from the Twitter mobile app
UGH WHAT IS WORSE THAN HAVING TO OPEN A LINK IN A NEW BROWSER? Literally kill me 1,000 times.
And even worse, it opens up in the browser version, not actually the Instagram app. Although you can view the image just fine, it's clunky if you want to use other features, like view the user's other photos, or reply @ another user in the comments.
It somehow seems like it always takes five seconds longer to load than other external sites, making it even more maddening when it's a boring photo that instead of just scrolling past in the app, you've invested all this time trying to open through Twitter.
3.
Half the time, you're following that person on both Instagram and Twitter and will see the pic twice.
You know what sucks? Checking Twitter on my phone, opening up a link to an Instagram from one of my friends, then three minutes later going to the Instagram app and seeing that same photo. SMH.
4.
The character limit in Instagram is way longer than Twitter, which leads to disaster.
Yes, I realize there ARE some work-arounds to these issues. For example, there's a Chrome extension called Hoverzoom that allows you to preview image links, including Instagrams in Twitter for web. But while that's handy for the small group of people who have it, most of your followers don't have this. This isn't about how to solve your own problem; this is about being considerate toward others.
There IS an IFTTT recipe that lets you tweet Instagrams with the hashtag #twitter as working Twitter cards if you want to try it.
Thank you for listening. I hope I die a terrible death, I truly deserve it.
Katie Notopoulos is a senior reporter for BuzzFeed News and is based in New York. Notopoulos writes about tech and internet culture and is cohost of the Internet Explorer podcast.

Contact Katie Notopoulos at katie@buzzfeed.com.

Got a confidential tip? Submit it here.