BuzzFeed Quiz Party!
Take this quiz with friends in real time and compare results
Check it out!
Hello, friends. This is a "cat."
Well, forget everything you've ever known about cats, throw it into the goddamn dumpster, and watch this video:
This is Nathan the Beach Cat, and she LOVES THE BEACH.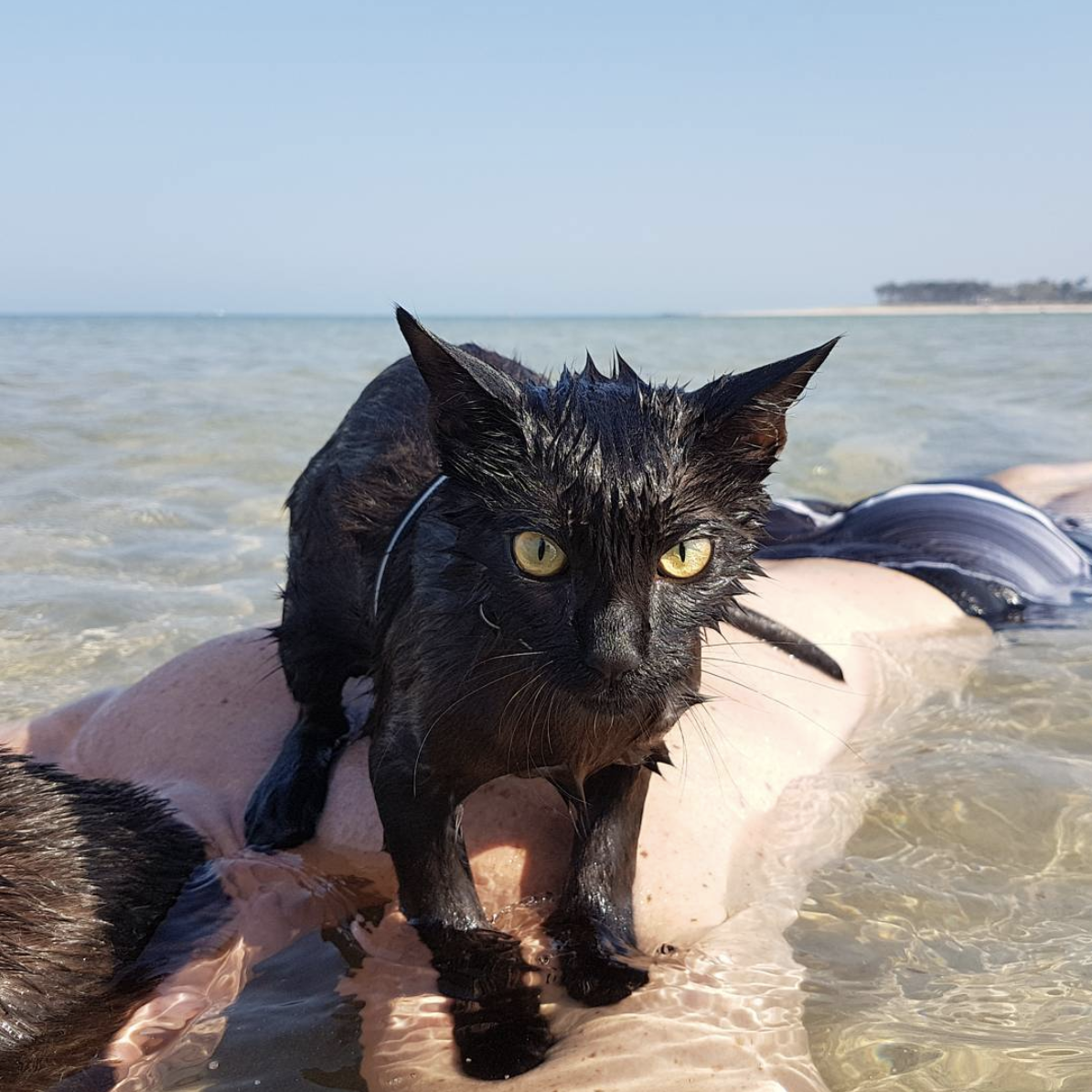 Watch as Nathan (WHO NAMES A CAT NATHAN??? I LOVE IT) runs up the beach, all salty and sandy. Oh, btw Nathan is a girl cat.
This is Rian, one of Nathan's owners. Rian adopted Nathan (again, NATHAN!) with his partner Melissa and they live in Queensland, Australia.
Nathan was an indoor cat when they adopted her, but they wanted to see if she'd like the outdoors.
"She followed us as we walked around the beach. She was a very good girl and didn't even need her leash," Melissa told BuzzFeed News. Rian walked into the water, and Nathan followed him in.
"Each time we took her to the beach, her confidence would grow and she would wet herself more and more until she would eventually swim!" said Melissa.
Look at this cat swim!!!! It's bonkers!!!!
I'm sorry but I cannot stop screaming because this is a cat who loves the waves and it's like an anti-cat or the opposite of a cat and honestly what is real and what is fake anymore and how are we supposed to know and how can we even live on this planet when there's so much beauty like a cat swimming in the ocean?
WHAT A TIME TO BE ALIVE!