Starting today, Snapchat's Discover and Stories page is getting a makeover. Here's the NEW version with squares instead of buttons.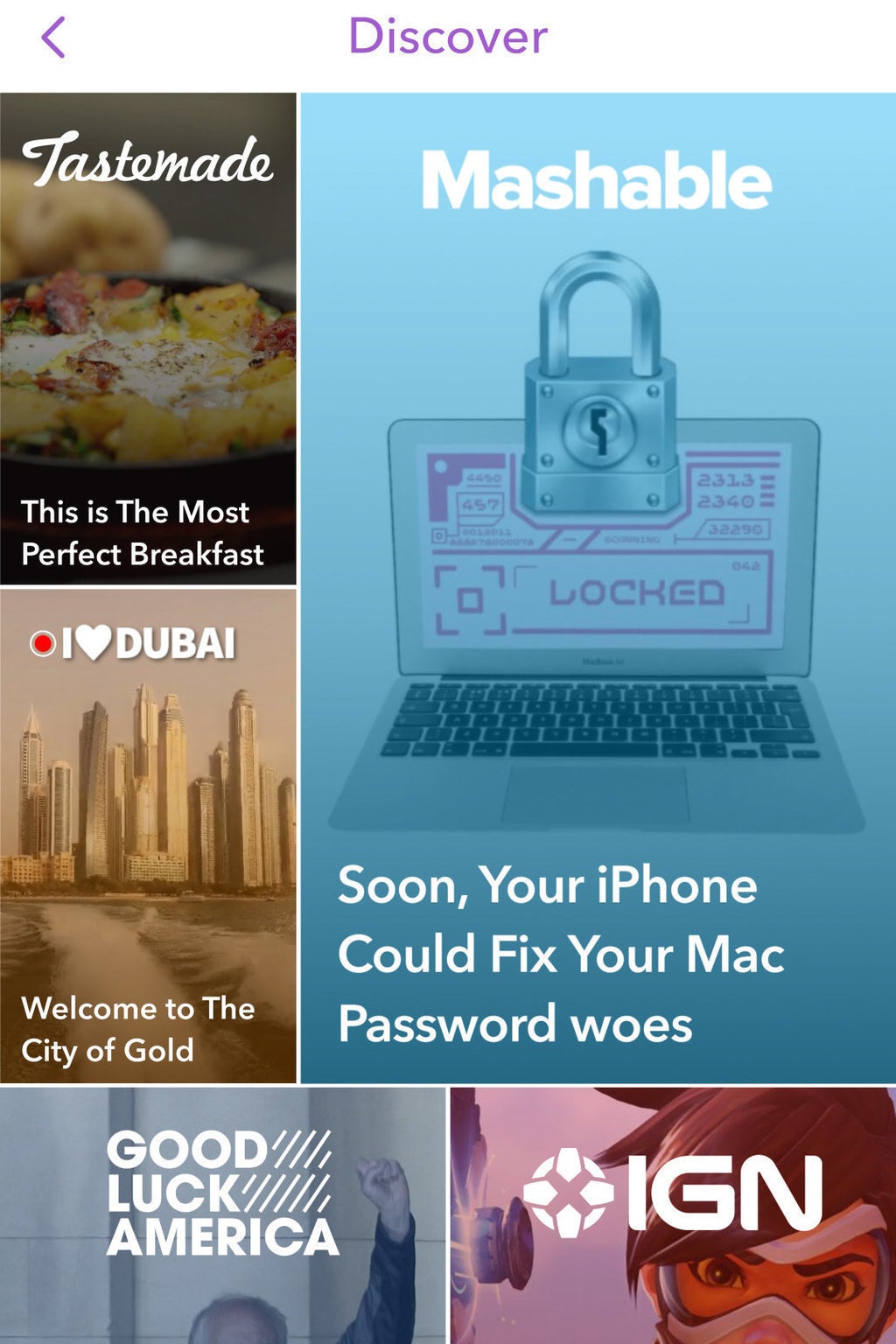 Now, instead of just seeing the icon for BuzzFeed or Vice, you can see an image and headline that is a preview of what's inside. Which is really helpful for people! Especially if they're not familiar with the publication – you might not know Tastemade is for food videos, for example, but you'd figure it out via that breakfast image.
In the Stories section, you'll see your friends' stories, as well as official Discover ones you've chosen to subscribe to.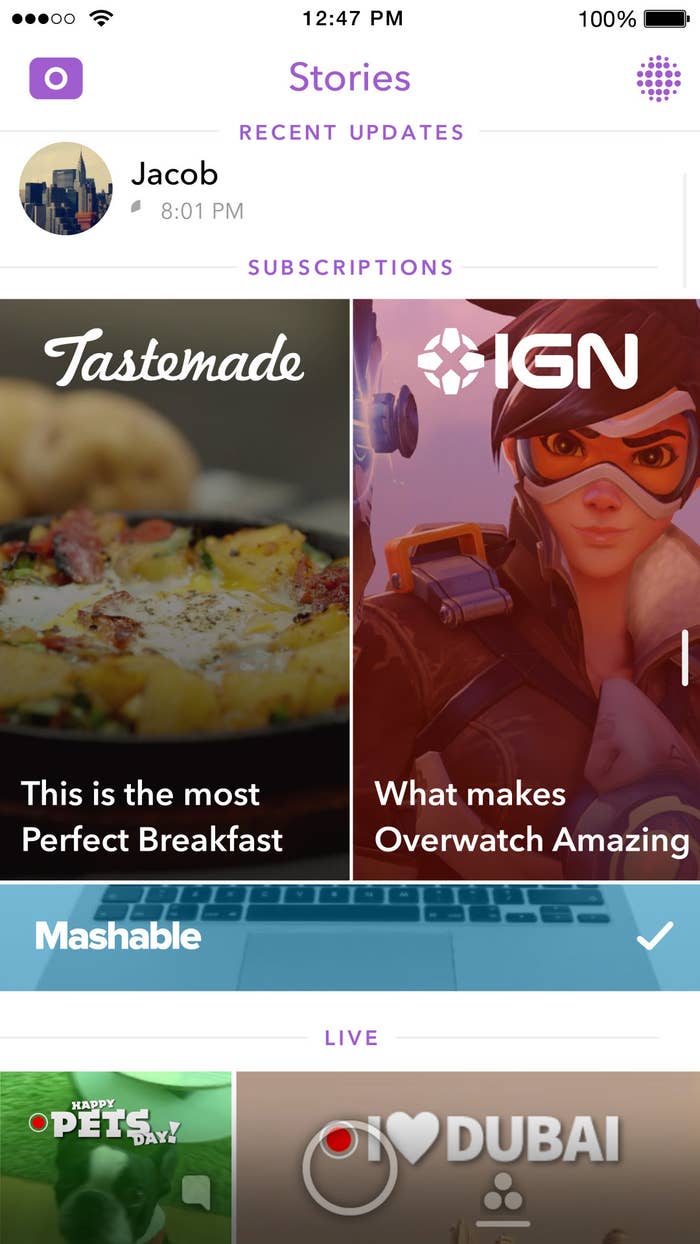 A key new feature is that you can subscribe to the Discover stories you like, and unsubscribe from those you don't.
Let's say you've never cooked a piece of toast in your life and have zero interest in cooking videos. Then, you can unsubscribe to the Food Network's story, or Tastemade. Or let's say you loathe all sports — now you don't have to see ESPN on your main page.
This is good for users who likely only have a few favorites out of the 20 media companies on the Discover page.
However, it's potentially really bad news for publications, for which part of the usefulness of being on that Discover page is being able to reach people who might not normally be following their brand of content.
On the other hand, by being able to promote a particular story, rather than a brand, publishers may be able to draw in viewers who might otherwise never click on their logo.
We'll see!
You can scroll through the Discover stories you subscribed to at the top of your Stories page.