Skittles' Trayvon Martin Publicity Nightmare
Having people spontaneously talk about your brand on social media sites is an advertiser's dream. Unless it's because your product happened to be linked to the Trayvon Martin shooting. On Twitter, people are demanding Skittles issue a statement on this hot button issue, accusing the company of profiteering off extra publicity from the death, and even threatening boycotts.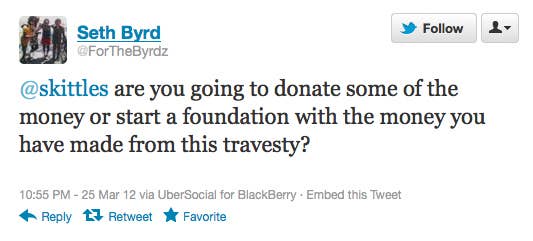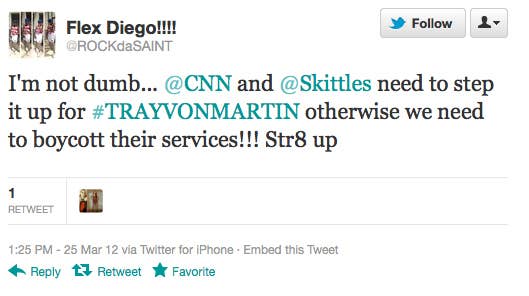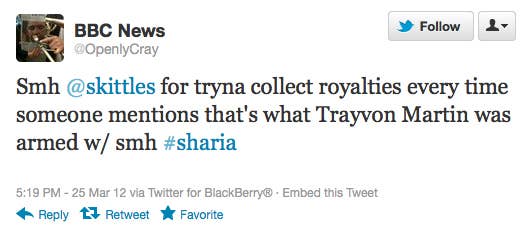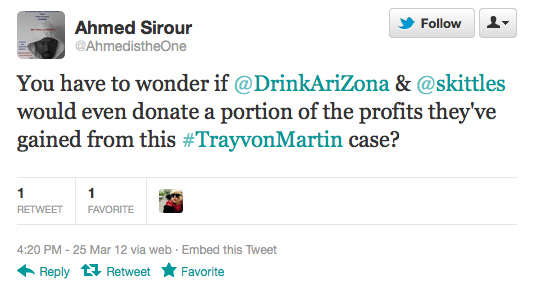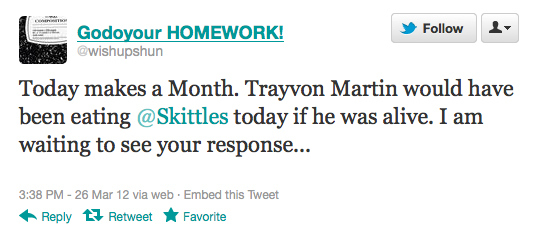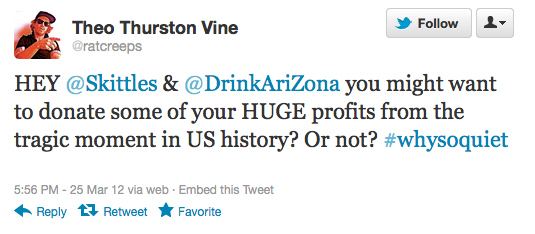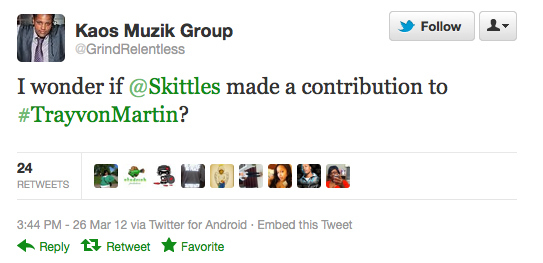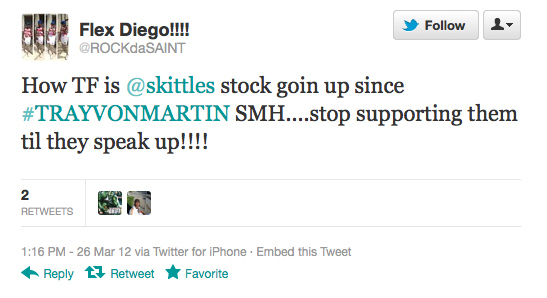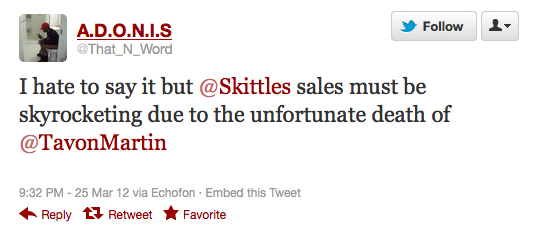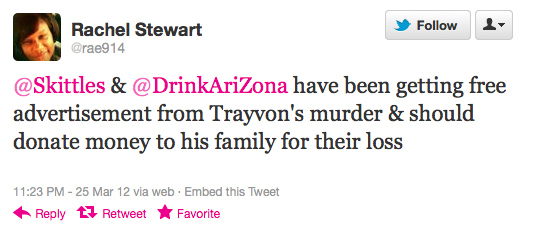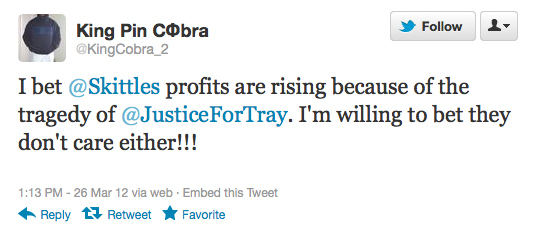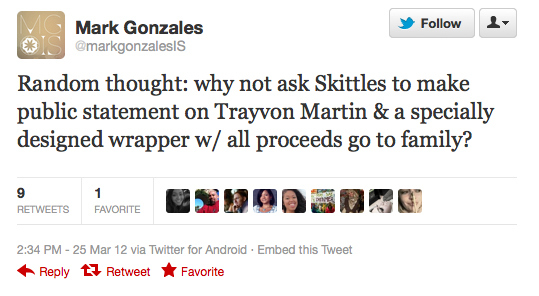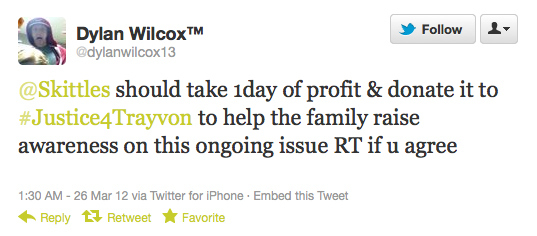 Katie Notopoulos is a senior reporter for BuzzFeed News and is based in New York. Notopoulos writes about tech and internet culture and is cohost of the Internet Explorer podcast.

Contact Katie Notopoulos at katie@buzzfeed.com.

Got a confidential tip? Submit it here.