We tend to think of Instagram ads as those really obvious ones for diet teas or teeth whiteners. But this list shows there's a much broader definition of an ad, at least according to the FTC, which considers any "material relationship" with a product to be an ad.
This could be that you are getting paid to post it, or that you got free merch, or that you're a part owner of a brand or have some other financial stake. There's a lot of gray area.
That's why we're posting all the Instagrams that the FTC sent letters about — so that you can see what types of posts they actually consider to be undisclosed ads.
In its announcement about the letters, the FTC acknowledged that it had not fact-checked the ads in question. "The staff's letters were sent in response to a sample of Instagram posts making endorsements or referencing brands," the commission wrote. "In sending the letters, the staff did not predetermine in every instance whether the brand mention was in fact sponsored, as opposed to an organic mention."
BuzzFeed News attempted to fact-check these by reaching out to the brands to ask if the celebrity was paid or got a freebie. What we found is that there were lots of different kinds of ads — sometimes the celeb was part owner of a brand or got free stuff. Or maybe it was an ad, but they didn't disclose it the right way — either they made no attempt to disclose it at all, or they tried but didn't get it quite right.
In a few instances, it turned out that the FTC got it wrong — the "ad" wasn't an ad at all.
This just goes to show that if the FTC can't tell from looking at an Instagram post if something is an ad or not — and when a media outlet called up the brand to ask, we still couldn't find an answer — how the heck are normal people supposed to know when something is an ad??
3.
Nicky Jam (Adidas)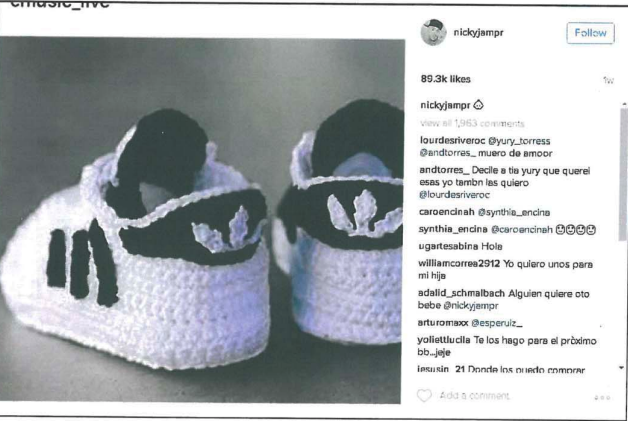 DISCLOSED, BUT NOT DISCLOSED THE RIGHT WAY:
Shay Mitchell (Bioré)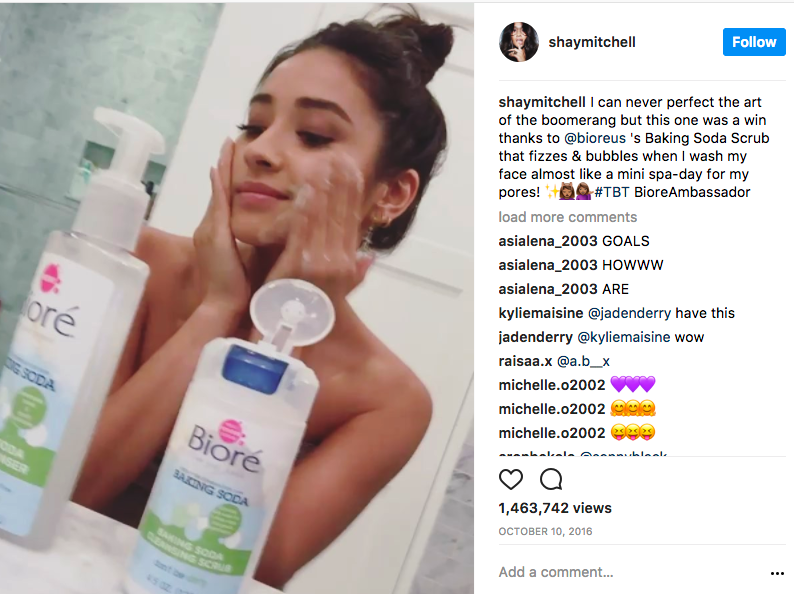 6.
Ashley Benson (Nip + Fab)
7.
Giuliana Rancic (Compeed blister bandages)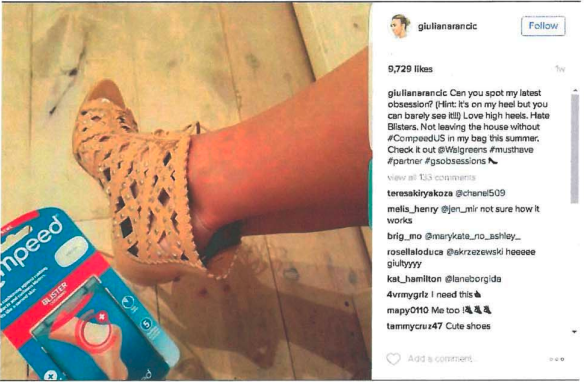 8.
Jenni "JWoww" Farley (FabFitFun)
9.
Jamie Lynn Spears (FabFitFun)
LOOKS LIKE AN AD, BUT NO ATTEMPT TO DISCLOSE IT:
10.
Tiona Fernan (Flat Tummy Tea)
11.
Snooki (Flat Tummy Tea)
12.
Emily Ratajkowski (Nip + Fab pads)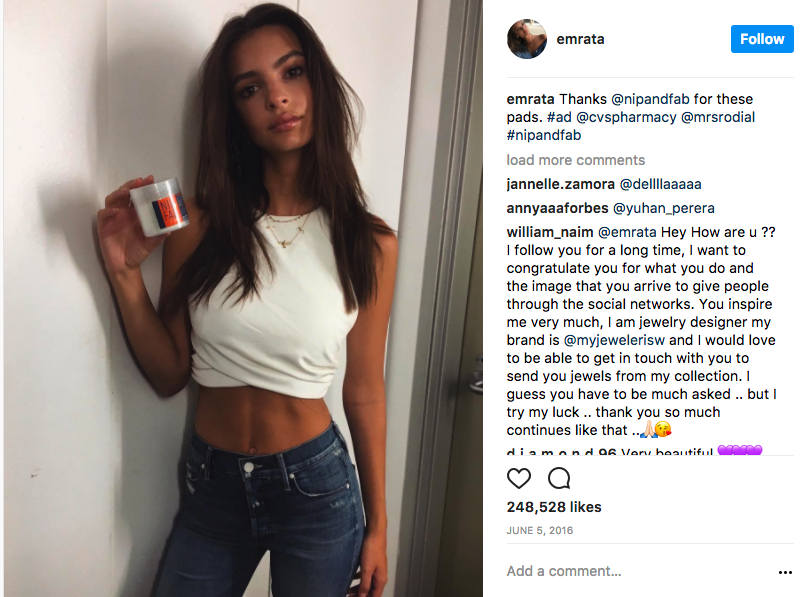 Here's the old caption (no #ad) vs. new caption (#ad, but still not FTC compliant):
14.
Naomi Campbell (Clean cleanse program)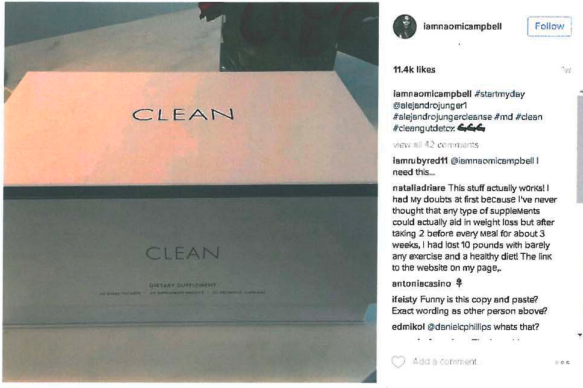 15.
Lindsay Lohan (Pinnertest)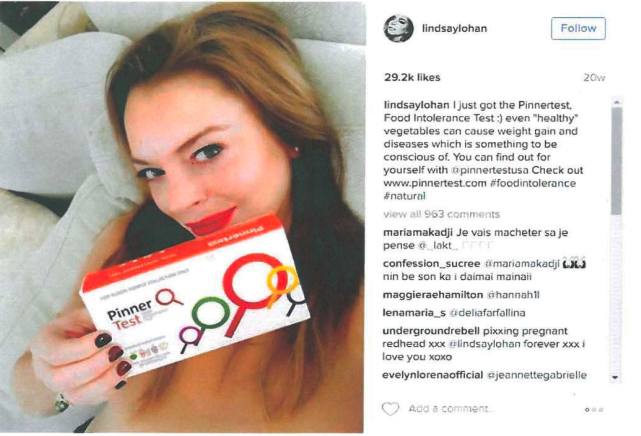 16.
Maci Bookout McKinney (Flat Belly Tea)
17.
Vanessa Hudgens (Graze snacks)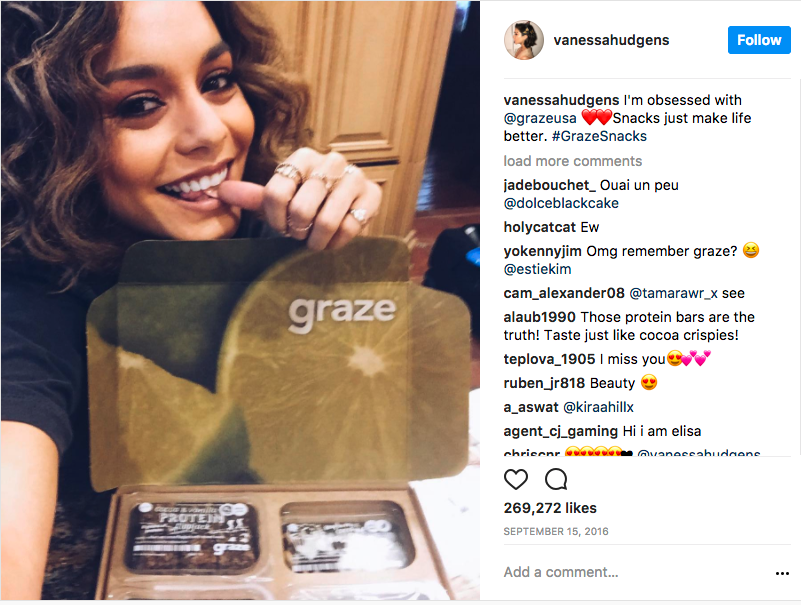 18.
Scott Disick (Pearly Whites Australia)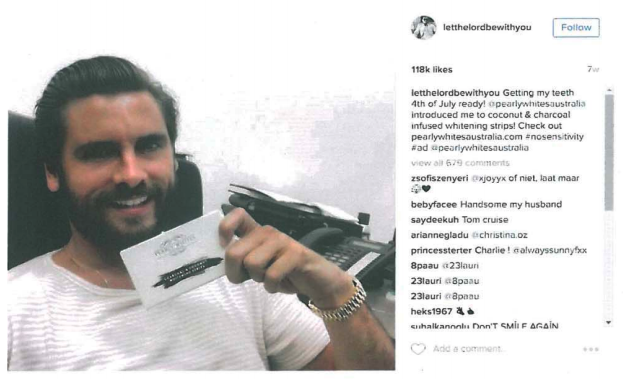 19.
Chelsea Houska (Love With Food box)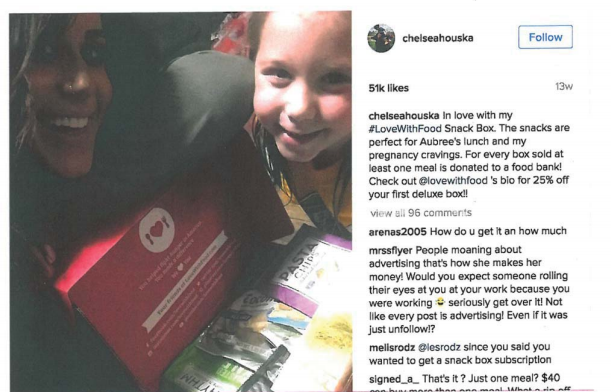 Vanessa Hudgens (Hasbro/My Little Pony)
Original caption vs. current caption:
20.
Lilly Ghalichi (HAIRtamin)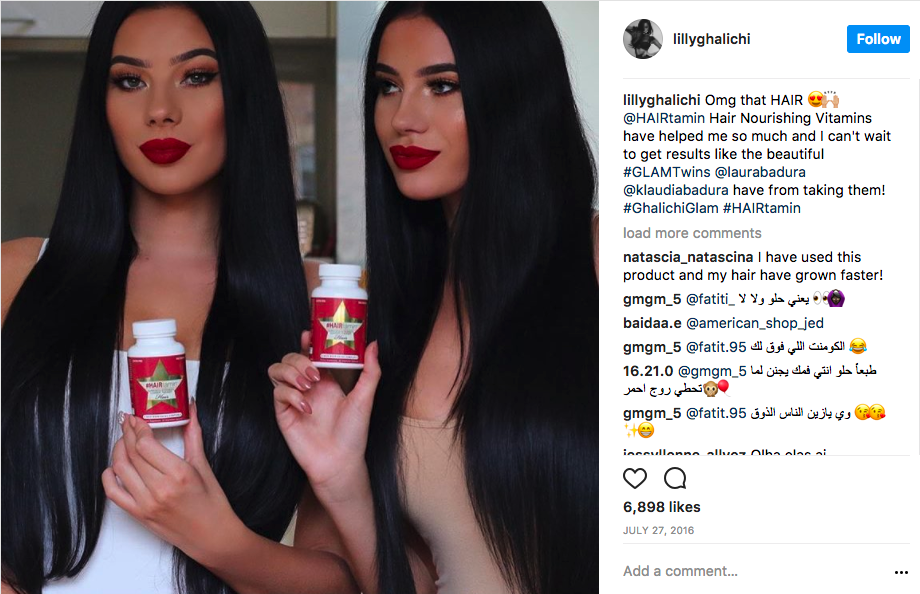 21.
Valentina Vignali (Hairburst)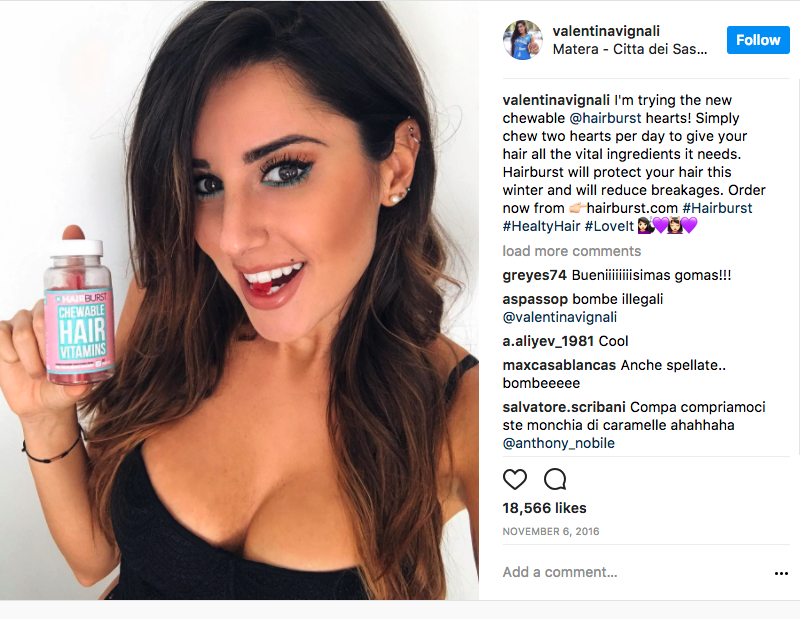 22.
Nina Agdal (Muscle Milk)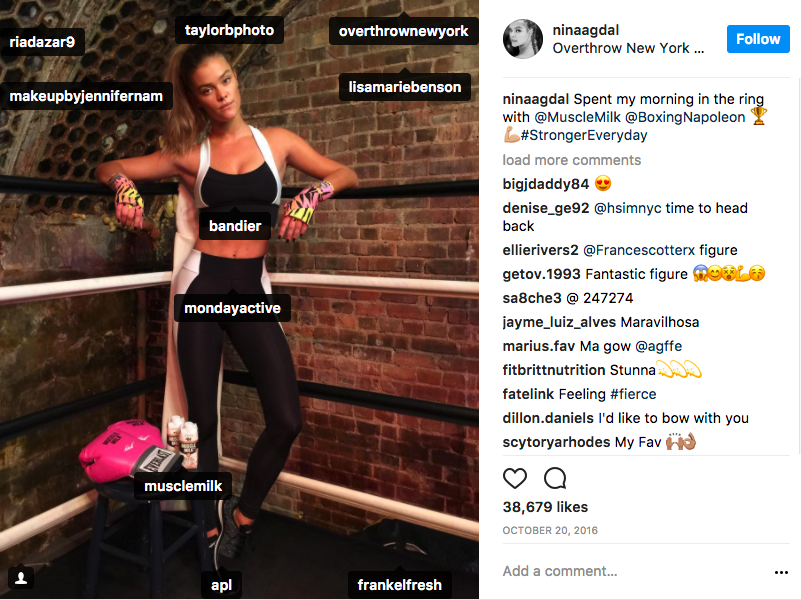 23.
James Harrison (Optimum EFX supplements)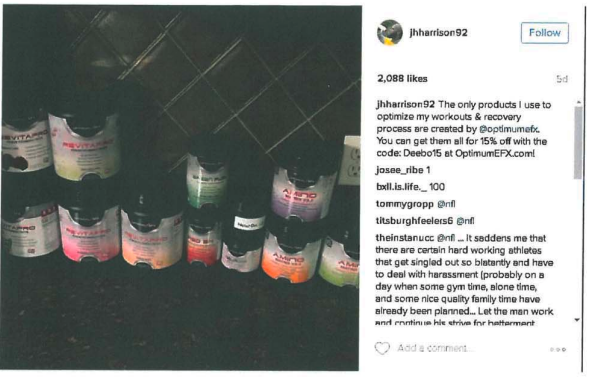 PROBABLY A FREE ITEM, BUT WE'RE NOT SURE:
24.
Bella Thorne (Puma)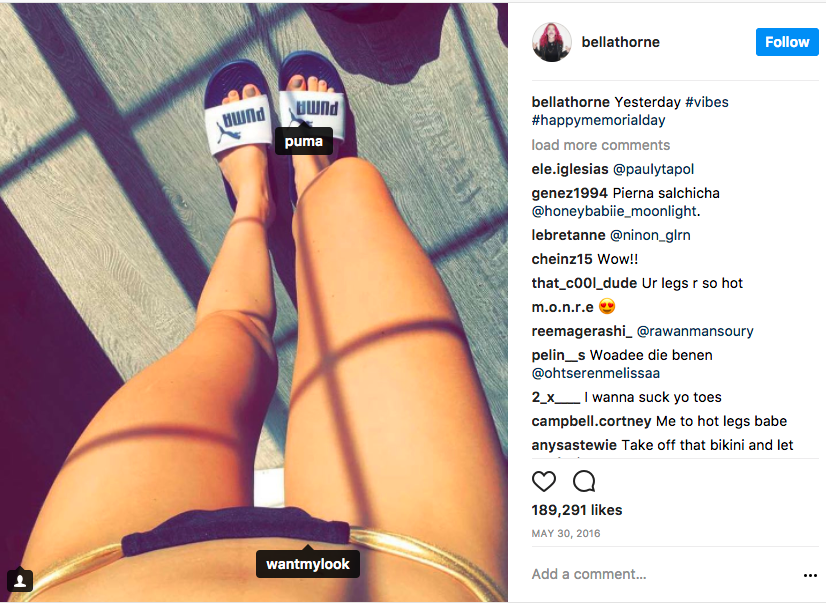 26.
Jen Selter (Adidas)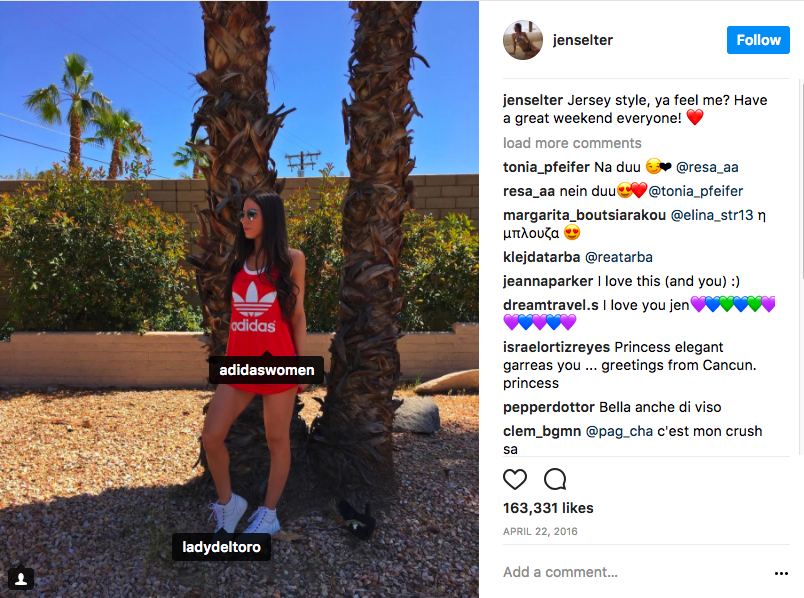 27.
Ciara (Buscemi shoes)
28.
Dorothy Wang (Buscemi shoes)
29.
Lucy Hale (Chiara Ferragni shoes)
Lucy Hale (We the Dreamers clothing)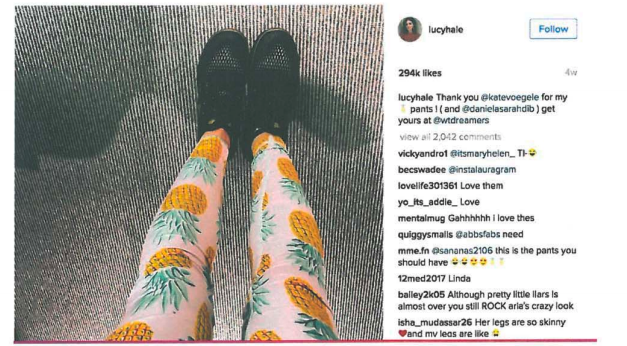 30.
Sofia Vergara (Dana Rebecca jewelry)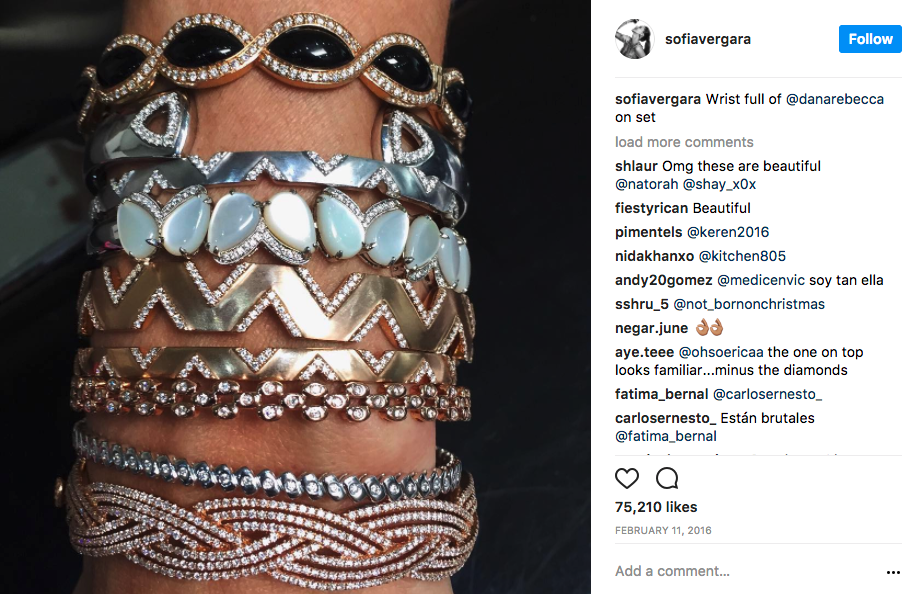 31.
Allen Iverson (IO Moonwalkers hoverboards)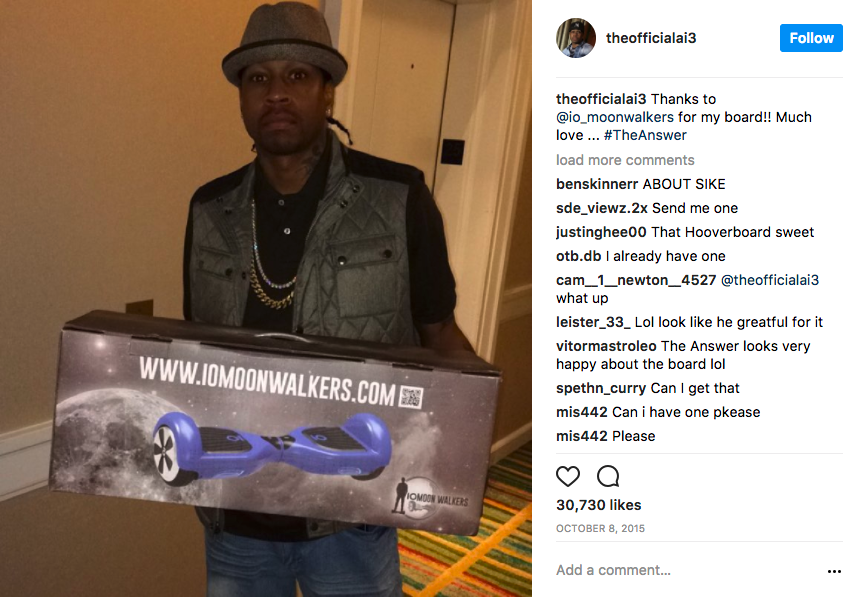 32.
Behati Prinsloo (Josie Maran cosmetics)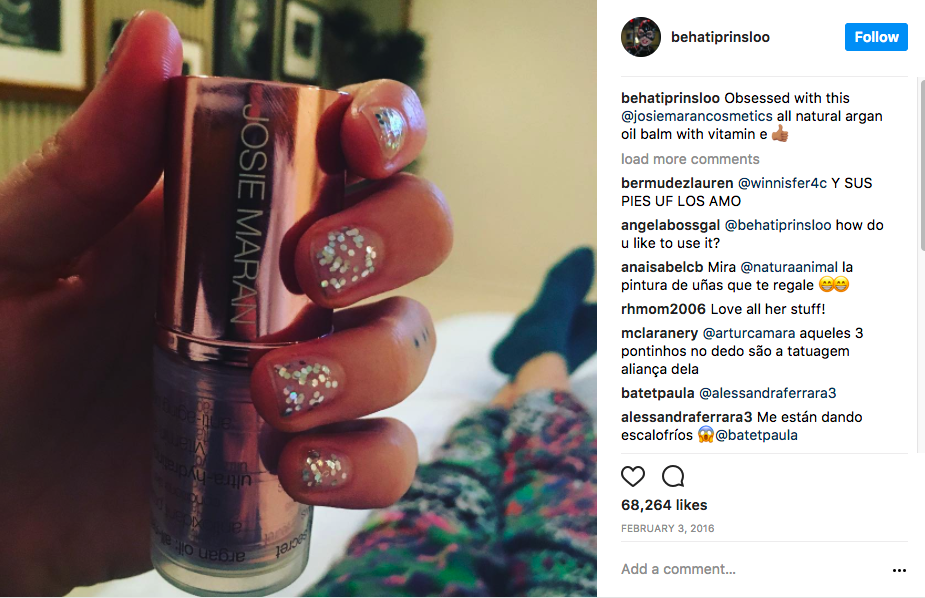 CONFIRMED: A FREE ITEM, BUT NOT PAID TO POST:
34.
Denice Moberg (Nutramino supplements)
35.
Anna Petrosian (Kat Von D makeup)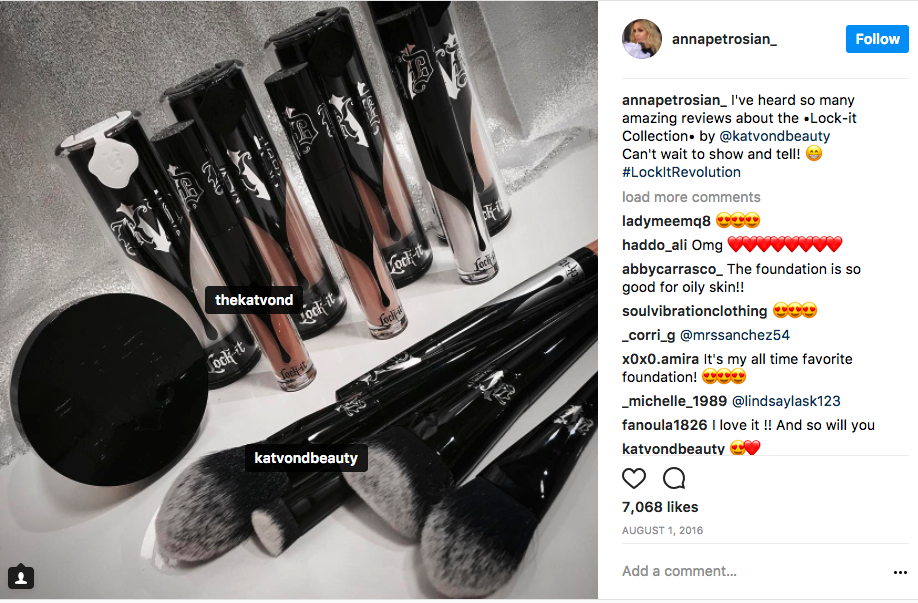 36.
Victoria Beckham (Lancer makeup)
37.
Amber Rose (Fred and Far jewelry)
38.
Troian Bellisario (Matisse footwear)
39.
Vanessa Lachey (YSL cosmetics)
SEEMS LIKE SOME SORT OF BUSINESS RELATIONSHIP, BUT TOTALLY UNCLEAR:
40.
Diddy (AQUAhydrate water)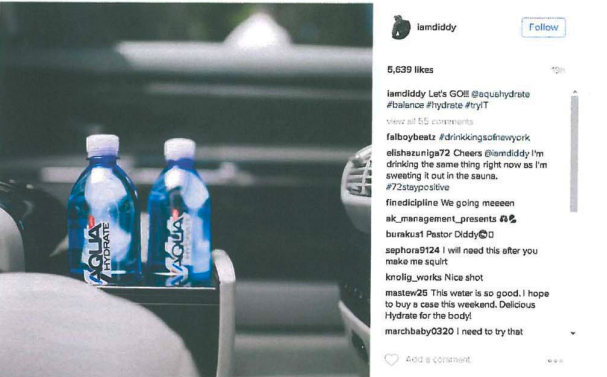 41.
Farrah Abraham (Teespring)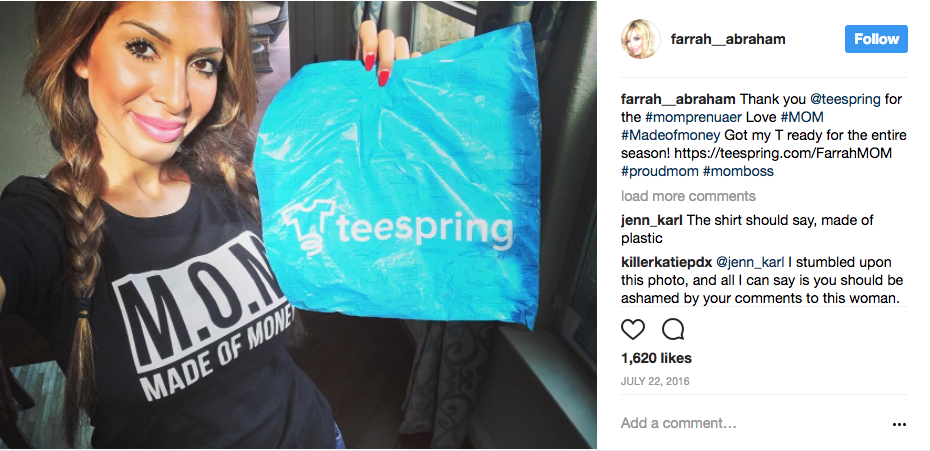 42.
Heidi Klum (Dunkin' Donuts)
43.
Jennifer Lopez (Beluga Vodka)
44.
Akon (Beluga Vodka)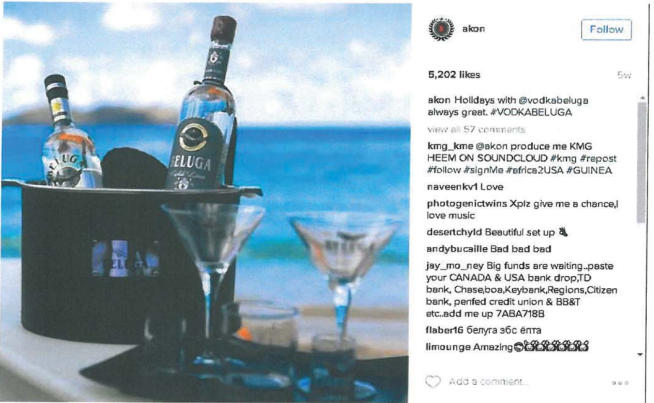 45.
Luke Bryan (Cabela's sporting goods)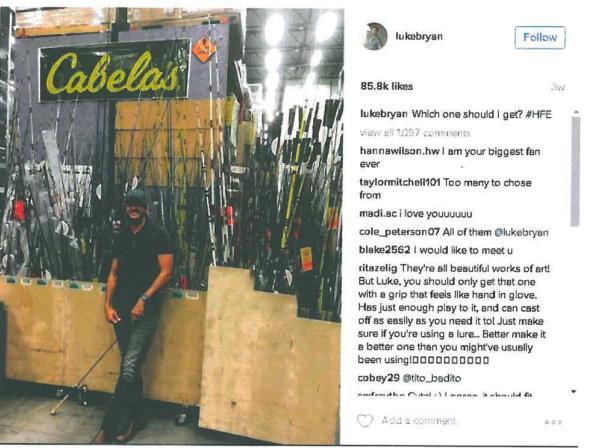 46.
Massy Arias (Shea Moisture)
47.
Kourtney Kardashian (Popeyes)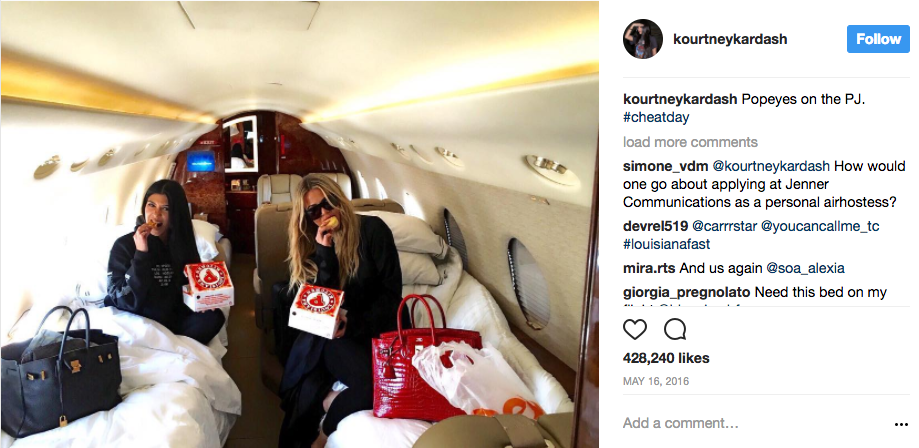 CORRECTION
The names Lilly Ghalichi, Rach Parcell, Emily Ratajkowski, Kate Voegele, Troian Bellisario, and Rihanna were misspelled in an earlier version of this post.