No, That Trump Video Isn't Green-Screened
Trump is actually standing outside the White House in his latest video.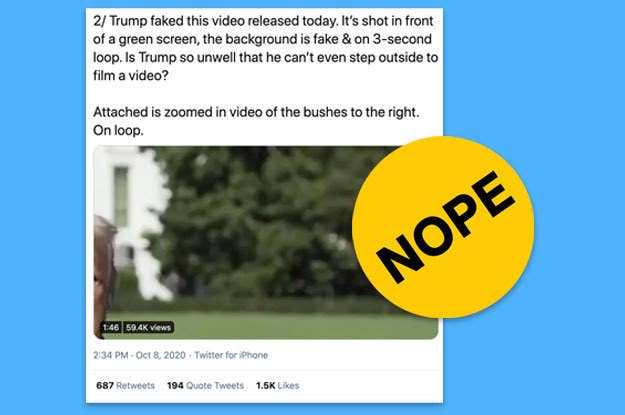 On Thursday, President Donald Trump tweeted a video of himself in front of the White House, talking about a variety of topics from the military to how the experimental antibody cocktail he received is a cure for COVID-19. The video appears to have been shot in front of the White House, but it also looks unnatural in a way that inspired some to claim it was filmed in front of a green screen.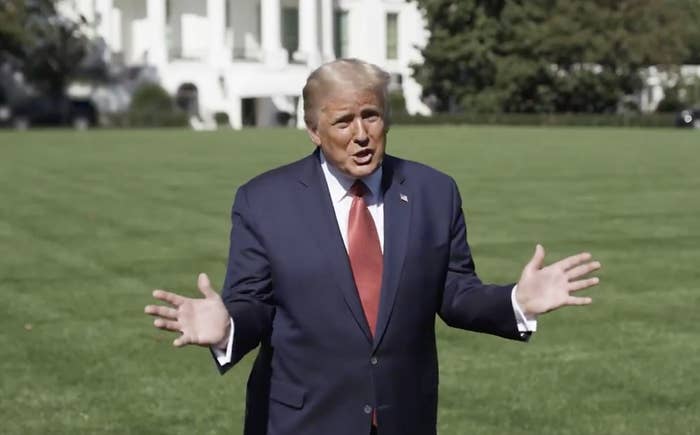 But that's not the case. The video is real and Trump is indeed standing outside on his own, the White House told BuzzFeed News.
Green screen truthers pointed to the way that the trees behind him moved as evidence of some sort of Weekend at Bernie's shenanigans. Instead of smooth, natural movement, the leaves of the trees appear to briefly stop on occasion as though they were part of a video loop. Suspicious!
But video experts told BuzzFeed News that while the trees behind Trump might appear to be part of a video loop, they probably aren't.