I'm Sorry We Ruined Your Surprise Party, Mya
Oops.
Ok, so sometimes I get DM's on Twitter from people trying to message some other "Katie", but my name autofills first. I have open DMs on Twitter, so even people who don't follow me accidentally DM me sometimes.
Anyway. Today, I got this: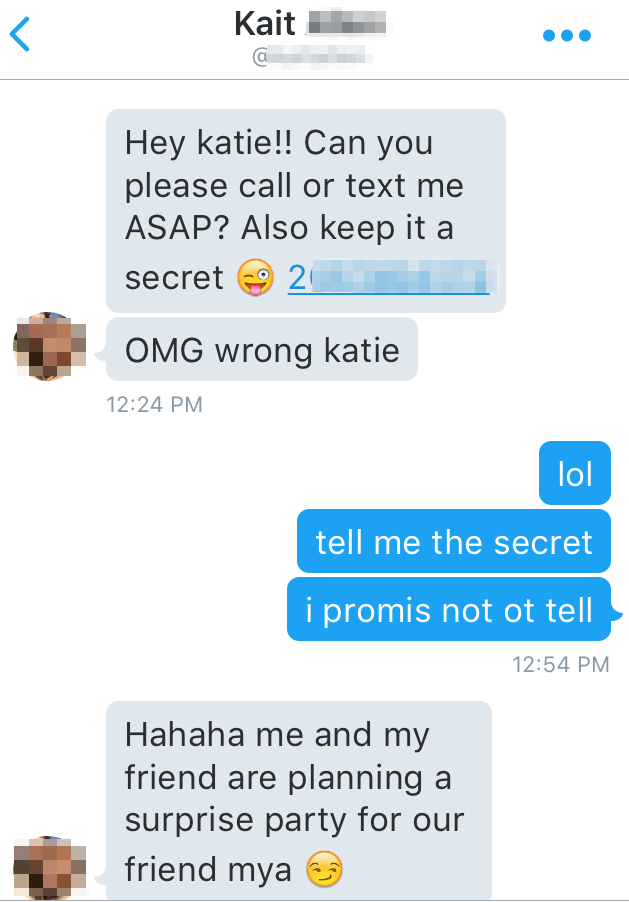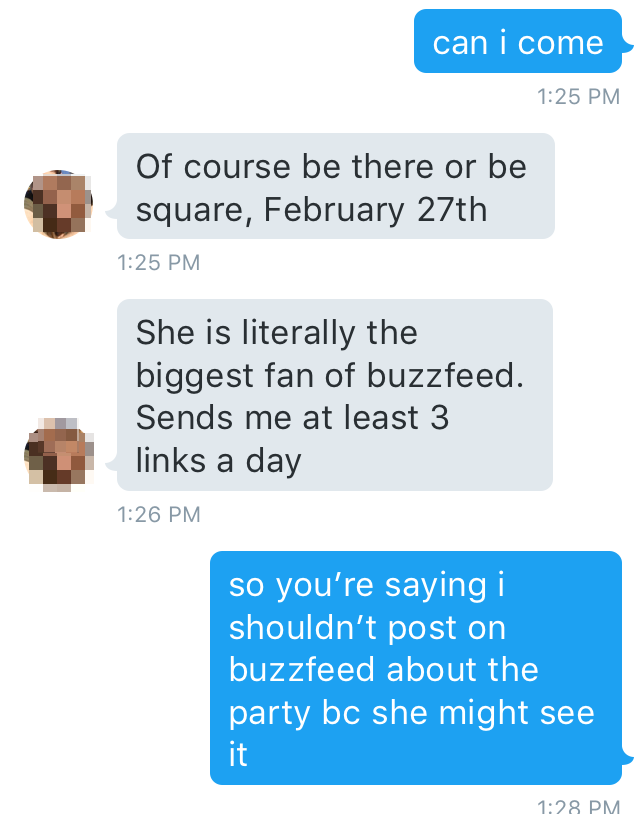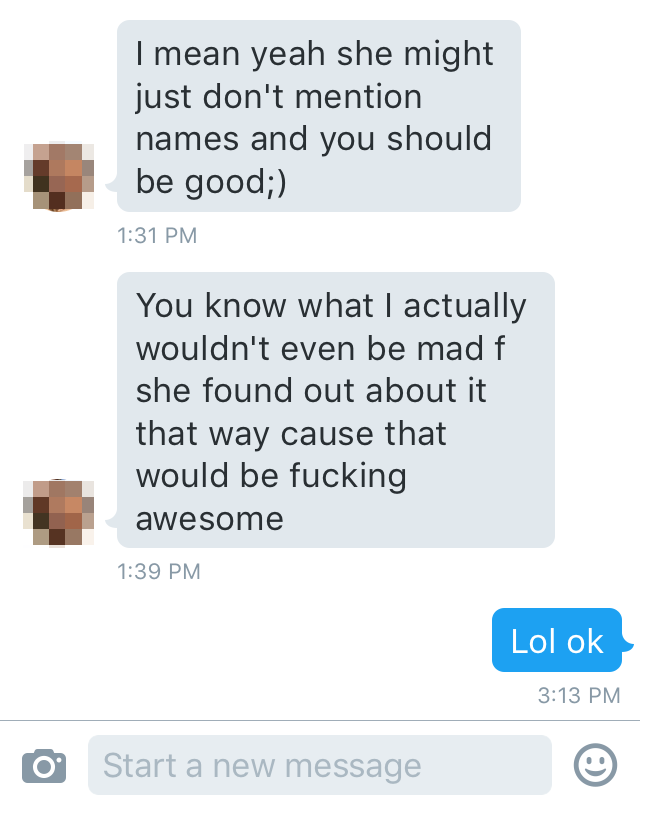 Katie Notopoulos is a senior editor for BuzzFeed News and is based in New York. Notopoulos writes about tech and internet culture and is cohost of the Internet Explorer podcast.

Contact Katie Notopoulos at katie@buzzfeed.com.

Got a confidential tip? Submit it here.