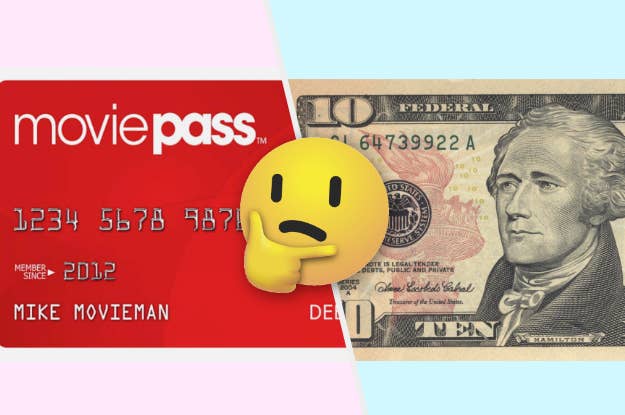 MoviePass, the financially troubled company that recently upset customers by announcing a 50% price hike and limiting access to new releases, said Monday that it will walk back on its unpopular rate increase but will also impose new limits on the subscription.
In a new plan that starts Aug. 15, customers will be able to watch three movies per month for the original monthly rate of $9.95 and buy tickets for a $2 to $5 discount through MoviePass for any additional movies they want to see during that period. The new plan also puts an end to "peak pricing," during which desirable showtimes cost a few bucks more.
Monthly subscribers will automatically switch to this plan next Wednesday. People who paid up front for an annual subscription will still be able to see unlimited movies per month.

Over the past few months, MoviePass's stock has crashed, and the company has been burning cash at an alarming rate. Its parent company lost $107 million in the first three months of this year, according to company filings. This all led to a service outage in late July when users saw an error message saying there was a technical issue on the app when, in fact, the company had to take out an emergency loan of $5 million to pay back key partners and get back up and running.
MoviePass, launched in 2011, had previously been a more expensive, niche subscription, charging up to $50 per month. Last August it made a deal to sell a majority stake to the data analytics company Helios and Matheson, which decided to lower the rate to just $9.95 per month and allow customers to see up to one movie per day. Only at this point did the service blow up in popularity, as tons of people bought in. However, this also marked the start of the company's recent financial downturn.
MoviePass said that 85% of customers actually watch three movies or fewer per month, but there definitely are people who see way more, which has contributed to the recent cash bleed.
In case you missed it, on July 5, MoviePass launched "peak pricing," during which customers had to pay a few bucks extra to see the most desirable showings. On July 31, after taking out that loan, the company said it would raise prices to $14.95 per month and started limiting the first few weeks of big releases like Mission: Impossible – Fallout. Yet in a sudden turn of events, none of this is part of the plan now.
People seem confused and upset by all of MoviePass's recent changes.
MoviePass also faces new competition from theater chains like AMC and Alamo Drafthouse Cinema — which created their own subscription plans — as well as other competitors like Sinemia — which offers a variety of subscription movie plans, including a summer promotion that allows viewers to see three films at any showtime for $14.99 per month.

Customers may not be happy with the recent changes, but MoviePass investors — who have been watching the company hemorrhage money — seem to feel otherwise. Last week, the stock price hit a new low — just $0.07. After today's news about revisions to the subscription plan, the stock jumped up to $0.12.