Now you'll be able to save clips and discover popular videos in a "Moments" feed.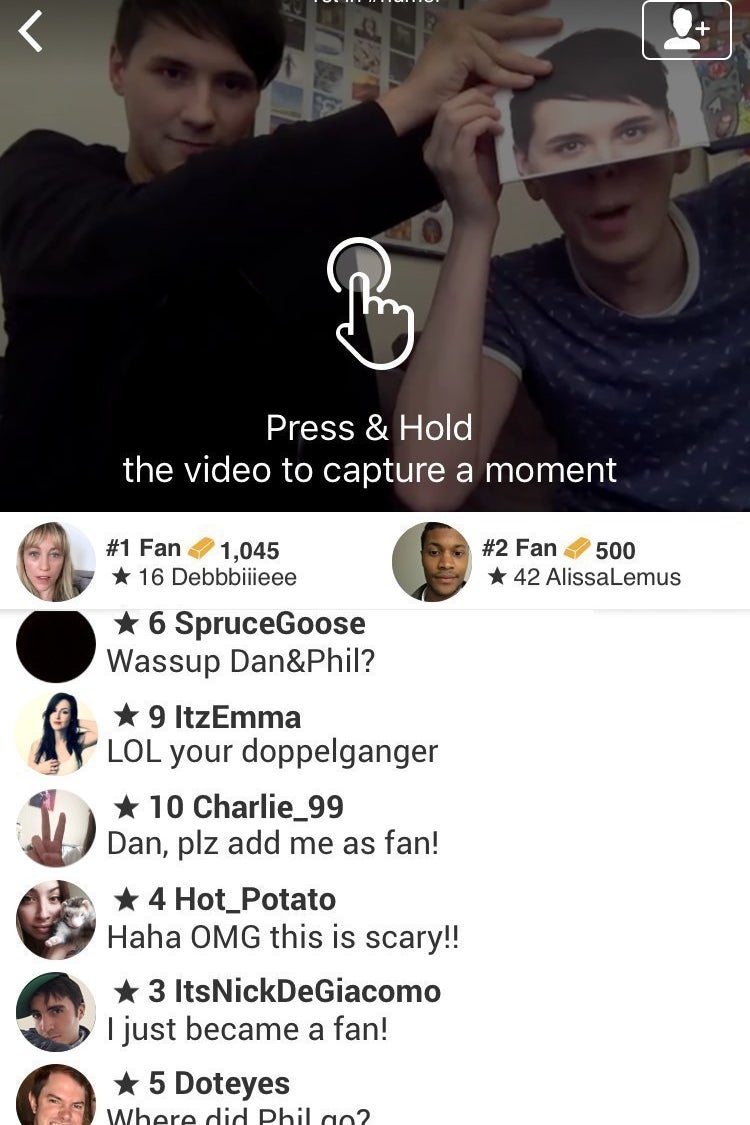 Starting today, YouNow will let viewers record and save 15-second clips from live-streaming video as "Moments." In addition to being able to share Moments on social media, YouNow will have a Moments feed where you can catch up on popular or relevant streams you might have missed — a good way to help with discoverability in an app that previously focused on which accounts were currently broadcasting.
If you're over age 20, you might not immediately be familiar with YouNow. Don't worry — it's mostly popular with teens and young people. It's also favored by YouTube and Vine stars as a way to film live video where they can interact with fans. (Viewers can comment in real time, so it's a useful way of hosting a Q&A.) Scrolling through the app as an actual adult can make you feel approximately 1 million years old, so proceed with caution, my friends. One of the early major memes on the platform was teens live-streaming themselves sleeping through the night in the channel #SleepingSquad.
Tumblr just announced that it's supporting embeds of YouNow streams (along with live streams from YouTube and two more obscure apps). These developments will allow YouNow to reach audiences outside of the app itself, through both the partnership with Tumblr and the new feature that lets users record and share clips. YouNow was early to the live-streaming space, but now has to compete with Facebook's Live Video, as well as Twitter's deeper push to get people to use Periscope. Ironically, distributing not-live clips on other platforms is a good way for YouNow to stake its claim as a live video destination.