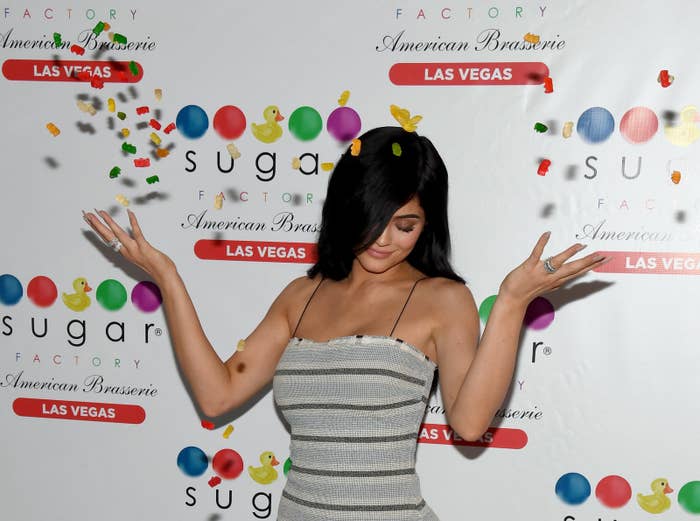 On Wednesday, Kylie Jenner, original Queen of Snapchat, tweeted that she wasn't into Snapchat anymore. Today, Snap Inc.'s stock price took a big hit.
By midday Thursday, its stock had fallen by as much as 8%. Ouch.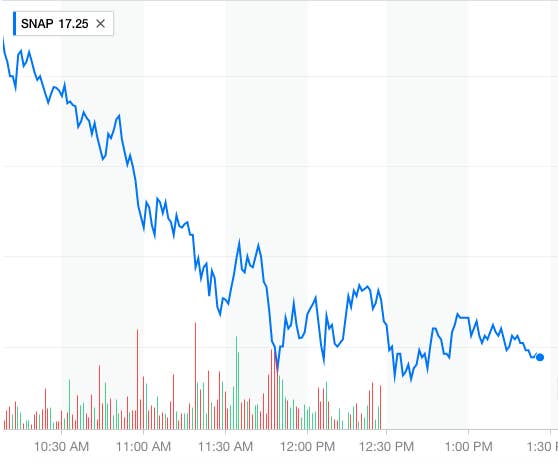 Yet Jenner's tweet isn't the only possible reason why Wall Street may have turned on Snapchat. Despite CEO Evan Spiegel receiving one of the highest annual payouts ever in 2017, according to Reuters, Snapchat shares have traded below their IPO price of $17 since July, only recovering this month.
Citi analysts downgraded the stock this week from "neutral" to "sell." The analysts pointed to the recent redesign, which has not been popular with many of Snapchat's users, who have been complaining about it on other social media platforms and flooding the app with one-star reviews. And influencers don't like it as much because it separates them from the main message list, which makes it seem like they're not your "friend."

Analyst Richard Greenfield of BTIG, a financial services firm, said too much is being made of Kylie's tweet, and the stock drop doesn't fully reflect the health of the company, which has grown in daily active users recently. "The question I'd ask her is, 'What is she using now to message all her friends?'"

Gil Eyal, founder of the influencer marketing platform HYPR, thinks that Snapchat's problems stem from something much deeper than Kylie's complaint: The real issue is that the company initially ignored influencers, which has hurt it in the long run. "While Kylie's tweet may have stood out, the drop in value represents a large amount of users expressing dissatisfaction, along with the market expressing genuine concern about how well the company is being managed," he told BuzzFeed News. "Giving so much credit to Kylie may be exciting, but even she has her limits."
Jenner was once the most popular person on Snapchat, and her early usage probably contributed to Snapchat's growth, as people wanted to join the platform to watch her.
It's possible she's less interested in Snapchat lately after having spent the last few months hiding from the public while pregnant, and now caring for a 3-week-old baby at home. On the plus side, this means she won't be Snapchatting while driving anymore, so the streets of Calabasas are a little safer.
UPDATE
Updated to clarify Richard Greenfield's comment.